During these cold winter months my tummy craves the most comforting of comfort foods and I sweetly admit that puddings are undeniably a comfort food favourite of mine.
I've been dreaming of a sweet piece of deliciousness drizzled with custard, cream or ice cream so to whet my appetite I decided to do my own take on the traditional British classic, bread and butter pudding.
Over the years bread and butter pudding has evolved into anything but a boring peasant meal. Chefs and cooks have moved on from stale white bread to exotic slices of brioche, panettone, or as Nigella Bites has used, even day old croissants. Spices, fruits, sweets and liquor have also been known to make an appearance in this family favourite.
Given my love for sticky date pudding and anything with banana in it, I thought I'd tweak my bread and butter pudding by adding vanilla, dates and sweet slices of banana.
I have to warn you, if you are on a health kick this recipe isn't going to be your ideal friend. Bread and Butter Pudding is filled with sugar, cream, butter, more cream, eggs, bread and a bit more cream, all of which are the most wonderful of companions.
You can make your own version by simply adding ingredients you love! You could include a mixture of fresh and dried fruit, orange peel or even chocolate. I've seen a few recipes where you not only butter the bread but also spread breakfast marmalade on there too. The variations are plentiful, so have a bit of fun with it – let me know what creation you come up with.
Bread and Butter Pudding w
Dates and Banana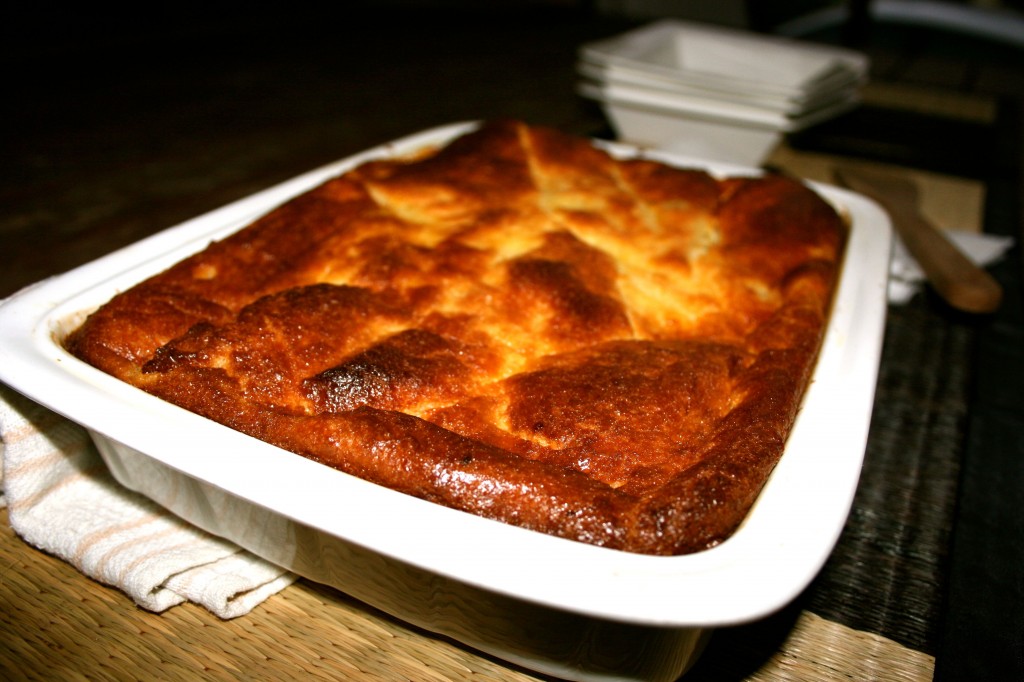 Ingredients
1 thickly sliced loaf white bread, crusts removed
150g unsalted butter
½ cup caster sugar
3 bananas, sliced
16 pitted dates, chopped
Custard
3  eggs
3  egg yolks
1tsp vanilla extract
½ cup caster sugar
500ml double cream
Method
Butter your bread slices and then cut in half diagonally.
Position a layer of buttered bread in a large baking dish and sprinkle some of the sugar on top, then add a layer of bananas and dates. Repeat this process until all of the bread, sugar, bananas and dates have been used up. Finish with a top layer of bread and sprinkled sugar.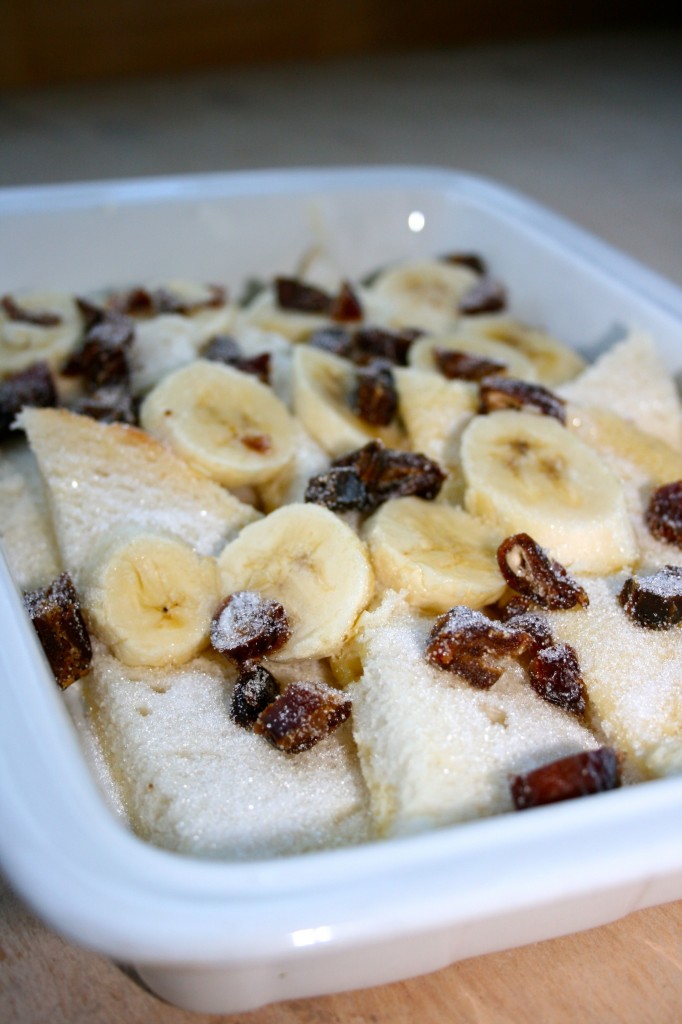 Custard time – Beat eggs, egg yolks, vanilla and sugar in a bowl. Heat the cream in a saucepan until just boiling. Now slowly whisk the cream into the egg mixture until well combined.
Pour your delicious custard mixture over the bread, bananas and dates and set aside to soak for at least 20 minutes. I had a little of the custard left over which I poured over half way through the soaking process. Don't be scared to squish all the mixture down.
Preheat the oven the 180 degrees.
Bake pudding for 30-40 minutes, or until golden brown on top and custard has set.
Serve the bread and butter pudding with a generous serve of ice cream or cream, or even both.