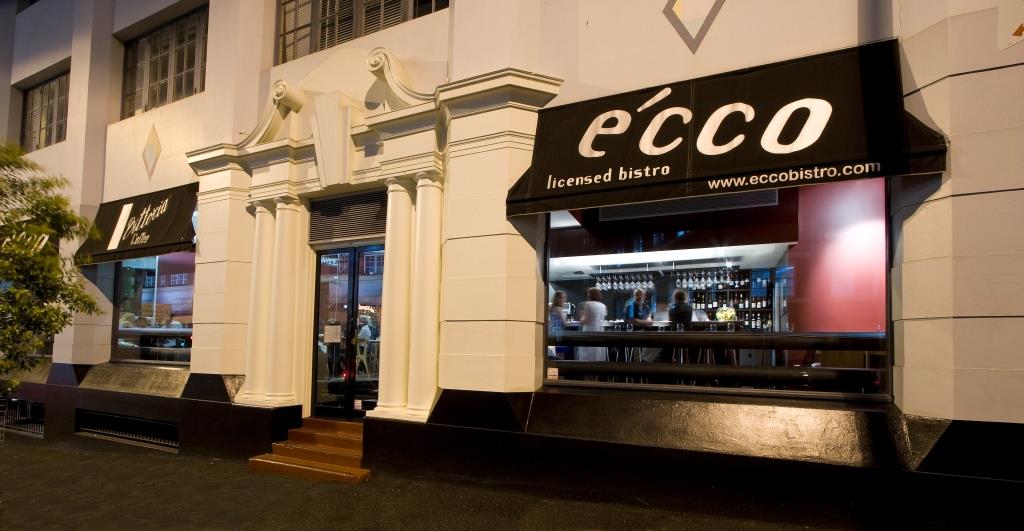 Philip Johnson as most will know is one of my all-time favourite chefs. I have been following Philip Johnson's craft for over 10 years. I have two e'cco cookbooks – a signed copy of "Bistro – That perfect little place around the corner" and "ecco 2" and they are true favourites to cook from at home. To me his style of cooking is infallible and to prove I'm not the only one to share the love of Philip's cooking, ecco Bistro are now celebrating their 18th year of operation in Brisbane's City Fringe – there certainly aren't many establishments that can vouch for that!
To celebrate this momentous occasion ecco Bistro wner Philip Johnson is treating Brisbane diners to dishes that are a nod to the successful restaurant's history.
Philip Johnson and head chef Sam Brading have created a special menu with ecco Bistro classics available for lunch and dinner August 6 – 10 2013.
ecco Bistro was the first of its kind back in 1995, when the signature restaurant kicked off the modern dining scene in Brisbane and breathed life into an area on the outskirts of the CBD that was once sitting idle, gathering dust.
Since then, ecco Bistro has won many accolades including Australian Gourmet Traveller Restaurant of the Year in 2007 and a Chef's hat for its unpretentious food that focuses on simplicity, flavour and presentation.
The well-respected chef who calls Brisbane home, Philip Johnson has been collaborating with his team of chefs on menus that are distinctly his style – innovative but accessible food.
"People come to ecco for fresh, simple, smart food that you can eat more than once a week," Johnson said.
"We focus on the simplicity that comes from using the highest quality seasonal produce. Showing respect for the ingredients means staying true to a fresh, contemporary style of cooking that never goes out of fashion," he said.
Guests can also enjoy a special lunch deal throughout the month of August with two courses and a glass of wine for $45. To ensure your seat phone the ecco Bistro team on (07) 3831 8344
Check out the brilliance of ecco Bistro…  ecco 18th birthday menu – What will you order?
*Miss Foodie's Restaurant Review*