Following my fun filled day at Noosa International Food and Wine Festival 's Food Trail event, Strings and Straw, it was back to the bustling Noosa festival grounds to relish in the final two days.
Amid the hundreds of smiling faces it was refreshing to see the vast range of ages and genre of people attending; young or old the festival certainly had something captivating for all.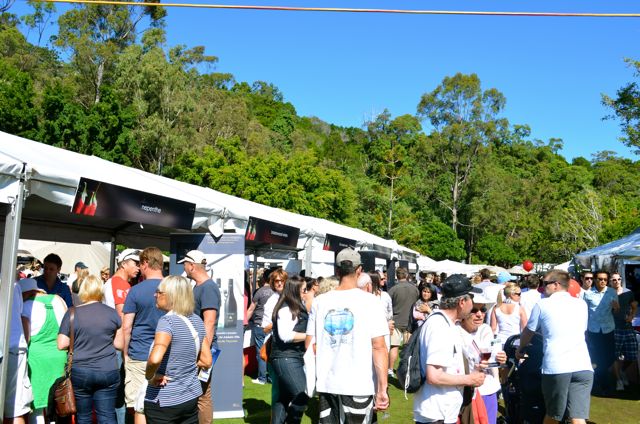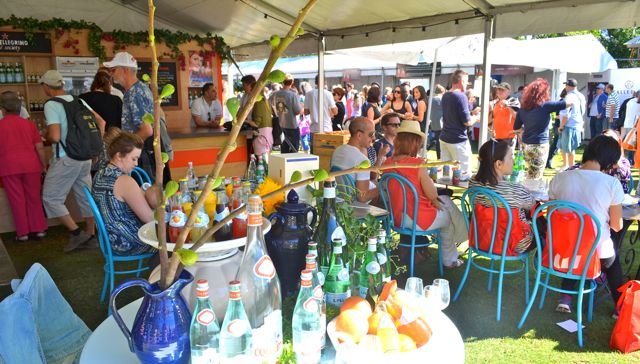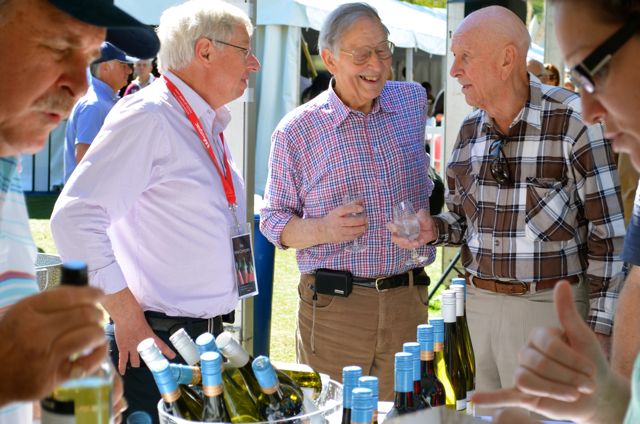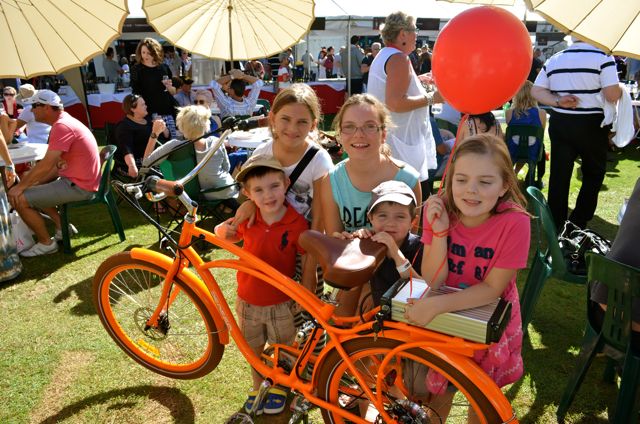 Cooking demonstrations by the country and indeed the world's top chefs took place upon the hour. On the Noosa Food and Wine Festival Main Stage we saw the likes of: Mauro Colagreco (Mrazur, France), Carlo Cracco (Ristorante Cracco, Italy) Mark Best (Marque, Australia) Matt Moran (Aria, Australia) Ben Shewry (Attica, Australia) David Kinch (Manresa, USA) Martin Bosley (Martin Bosley's NZ) Yoshihiro Narisawa (Les Creations de Japan) Tetsuya Wakuda (Waku Ghin, Singapore) Andre Chiang (Restaurant, Singapore) Peter Gilmore (Quay, Australia) and David Thompson (Nahm, Thailand).
An exciting moment for fans was at the end of the cooking demonstrations. Here they had the opportunity to get up close and appreciate the completed meals, and in most cases taste it too! They were then free to engage with the chefs who were gracious and kind and never shied away from photographs or questions.
Main Stage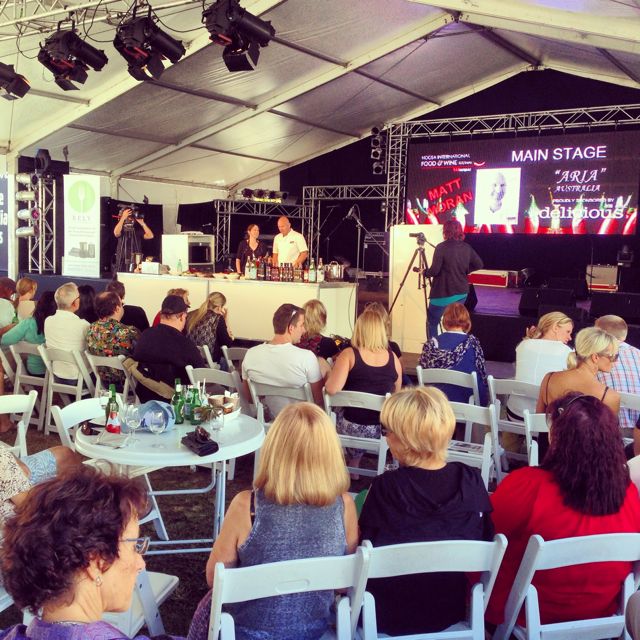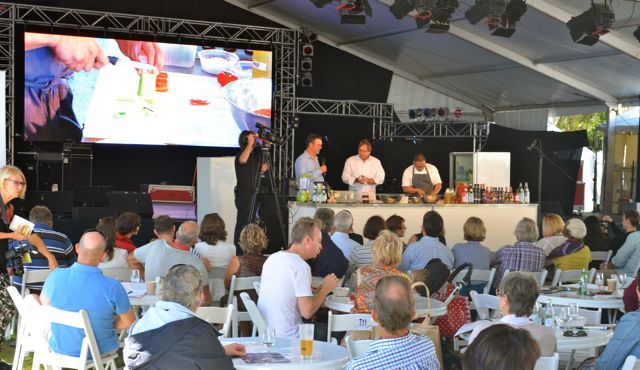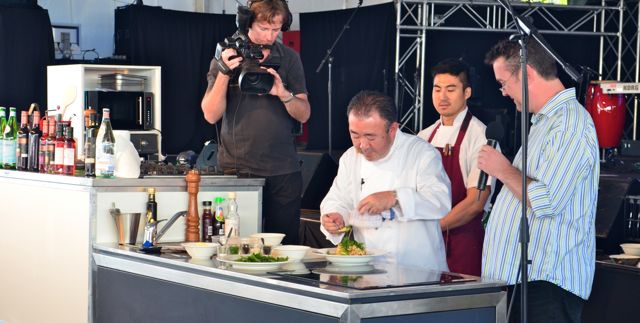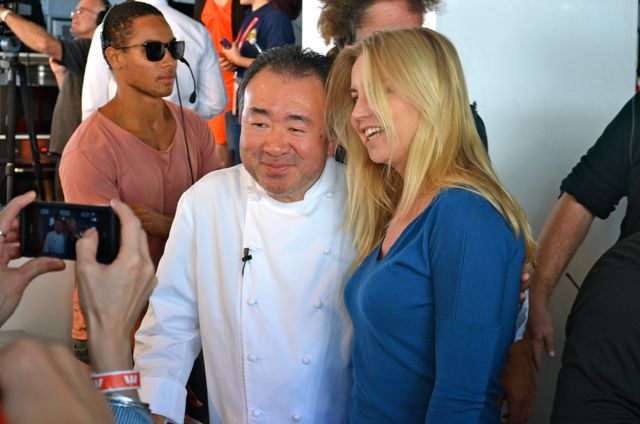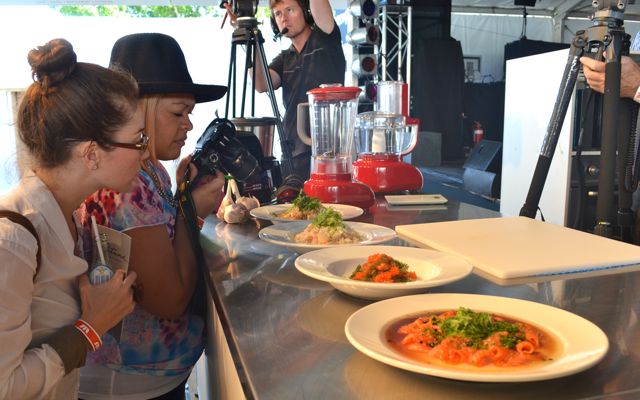 Underneath the Noosa Food and Wine Festival 's Grand Marque more cooking demonstrations took place throughout the day. Categorised into shows such as Lamb, Spice, Dairy, Seafood and Chocolate, celebrity chefs partnered-up and created a delicious array of dishes; giving informative talks along the way.
Inside Grand Marque – Auditorium 1 & 2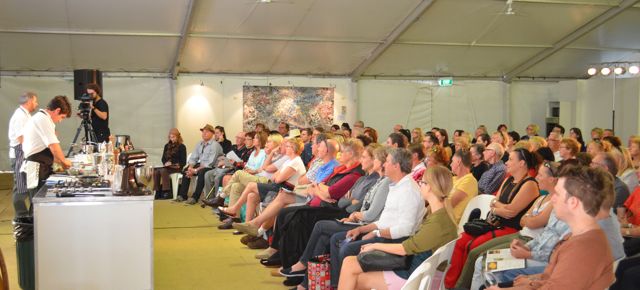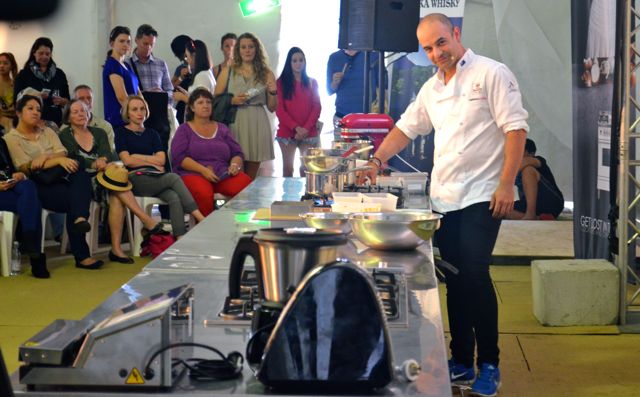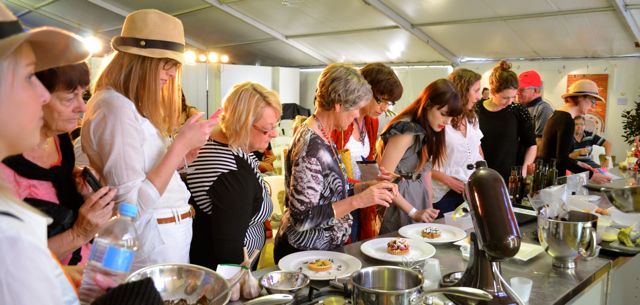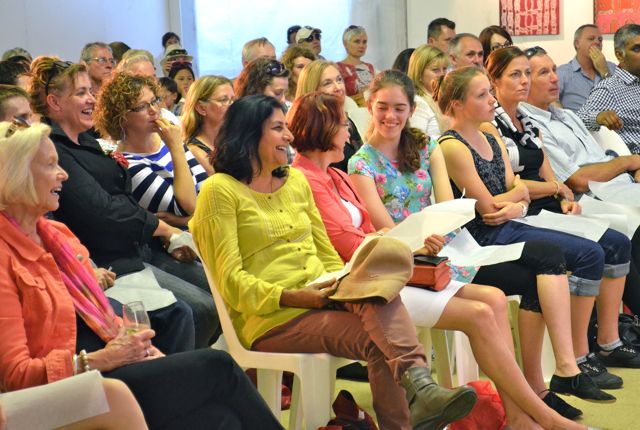 Keeping inside the Grand Marque were stalls filled with local and national produce that you were free to sample and buy.  The majority of the stalls had the produce owners themselves working, so it was another great opportunity to engage with food specialists. I have to say this was perhaps my favourite part; being able to converse with the people behind such inspiring goods is both educational and stimulating. Both the food and wine stallholders at the festival were extremely passionate and relished in customer/fan engagement. I put that down to the fact that the majority of people walking through the festival doors really knew their stuff; sometimes they themselves educated the producers on occasion.
Inside Grand Marque – Food & Wine Stalls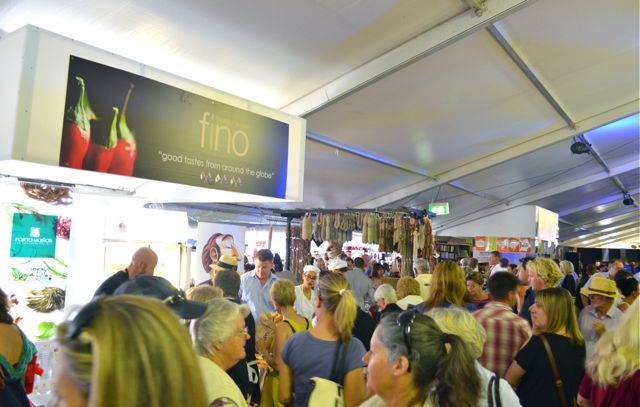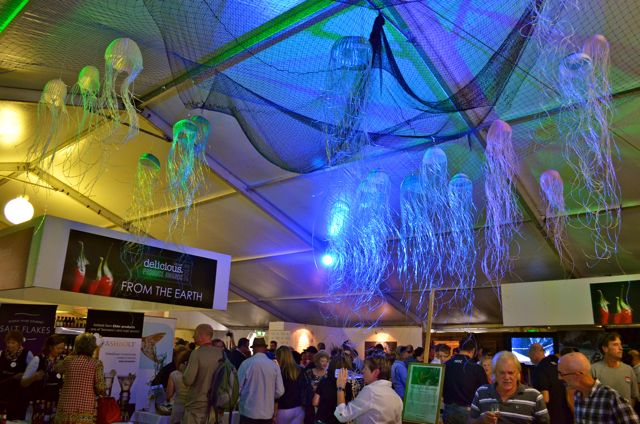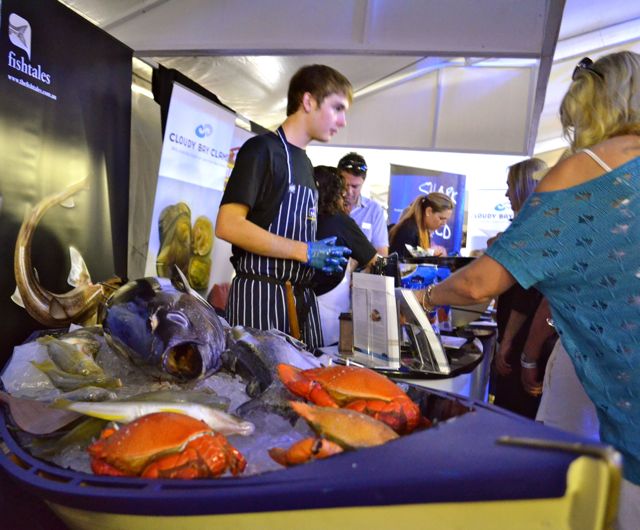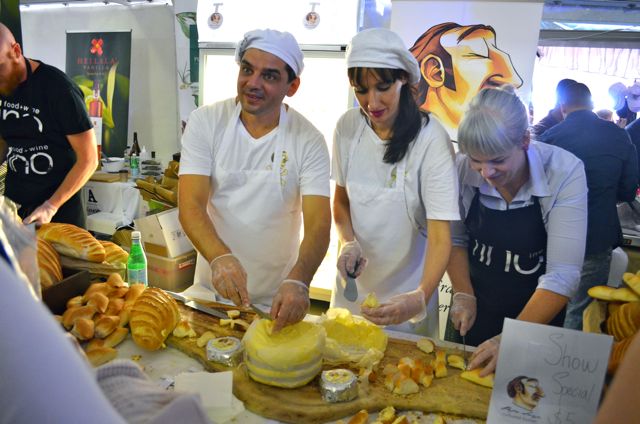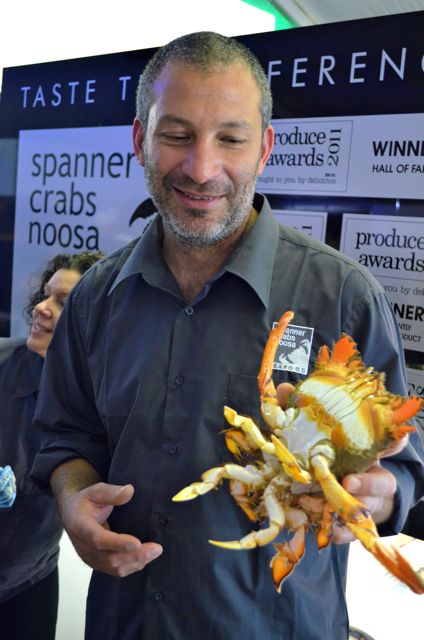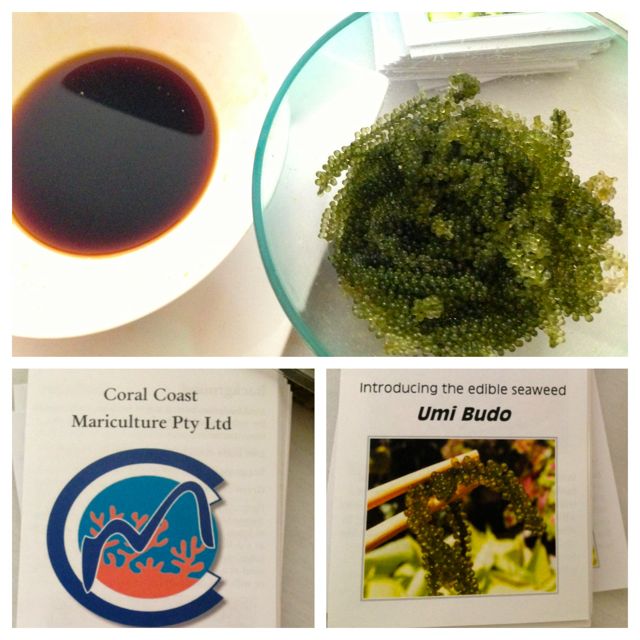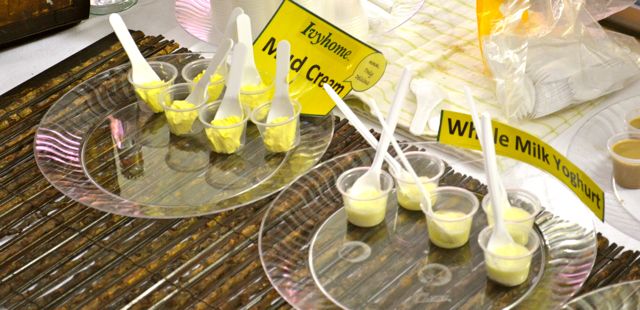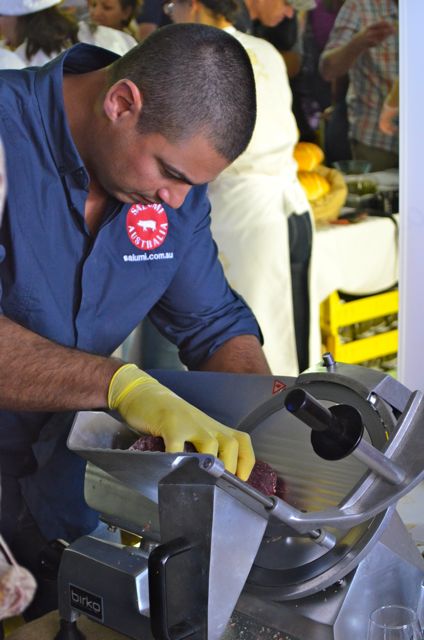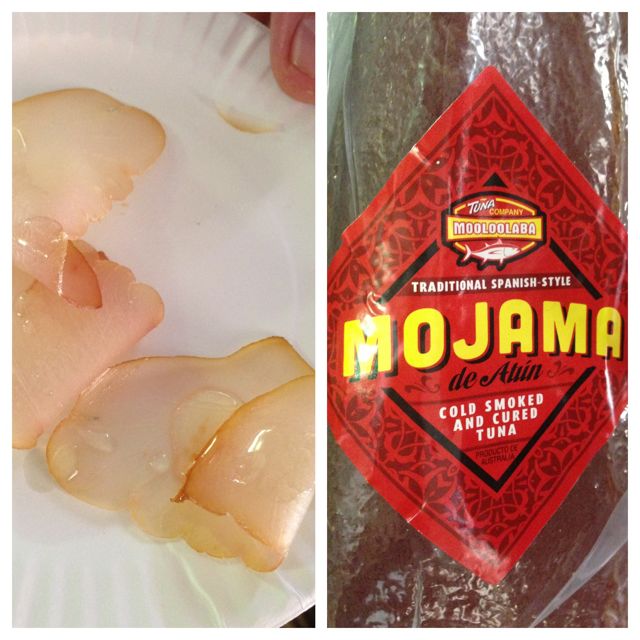 Another highlight for me was the Courier Mail Life Annex tent. Inside it was all about things food, travel and philosophy with talks from top chefs, food maestros, producers and award-winning writers. Some of the panel talks included: Food of the Future; Eat, play, travel – must do food destinations; Pop Ups, Food Trucks, Keeping Restaurant Doors Open and Everyone is an Expert, blogs, public opinion websites. Interesting discussions took place around these topics and in my foodie-opinion, sitting in on these sessions shouldn't be missed; after all the more you know the more there is too know.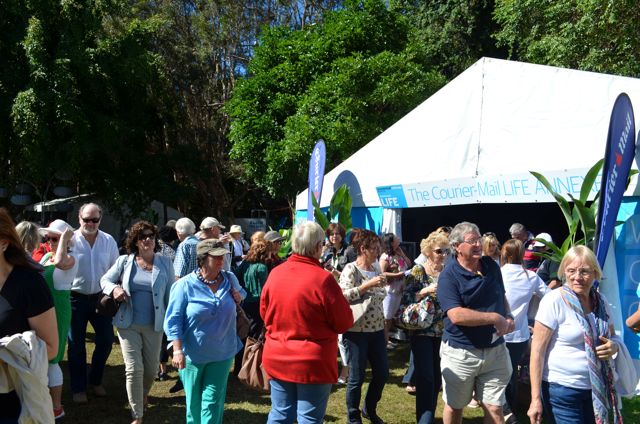 Situated in the centre area of the Noosa International Food and Wine Festival are the food and wine stands. To purchase plates or glasses of vino from here one must first buy tickets; being a flat rate of $7 made things nice and easy for all.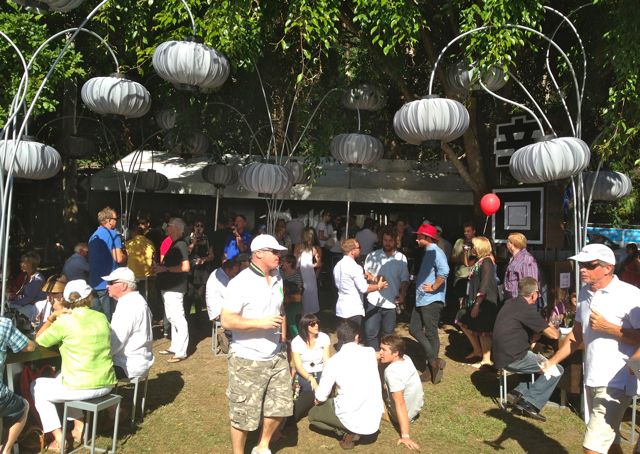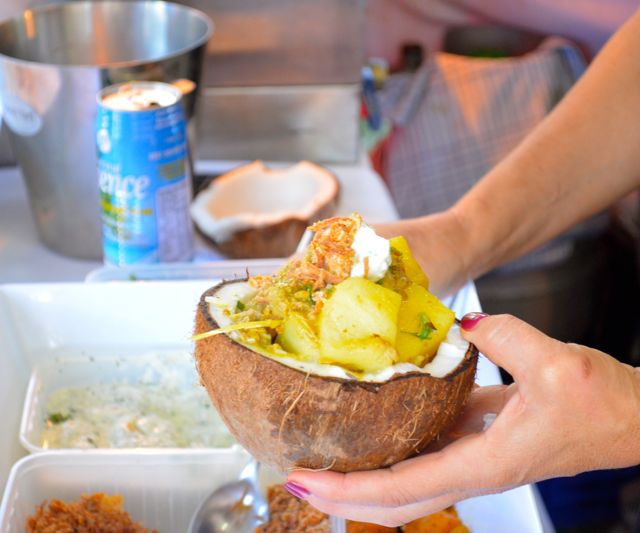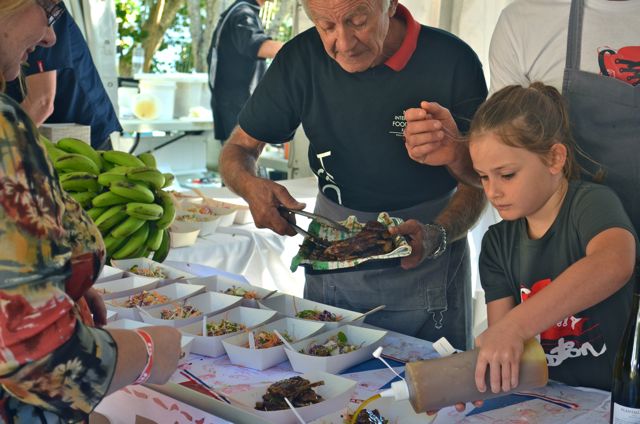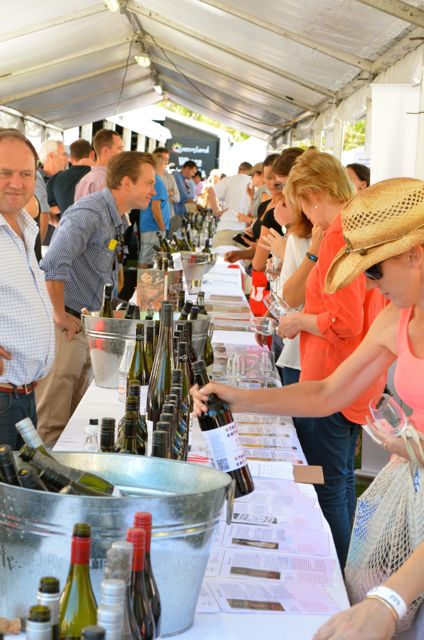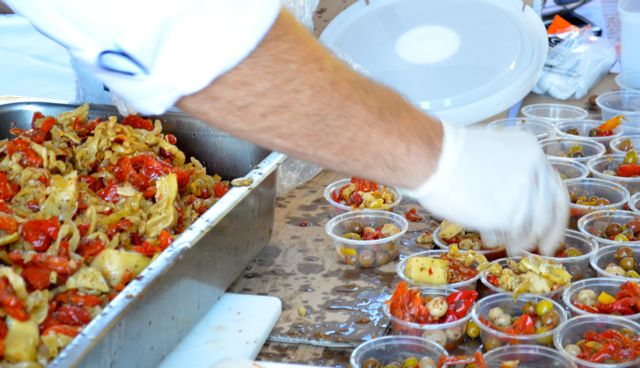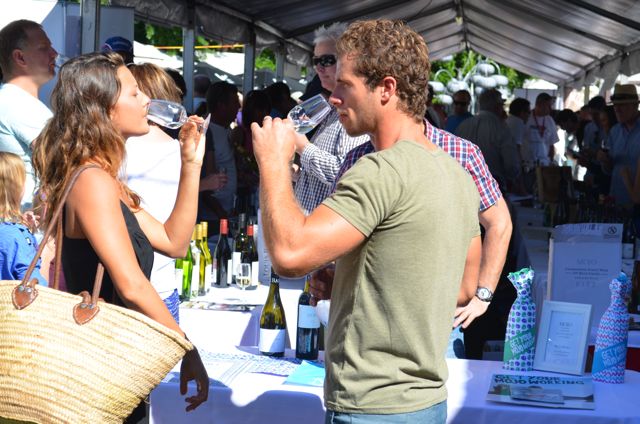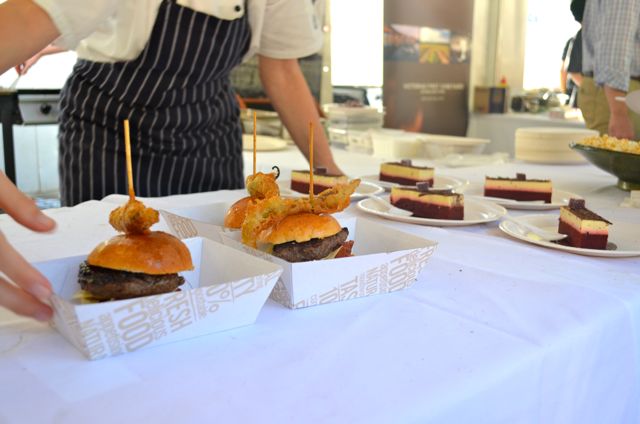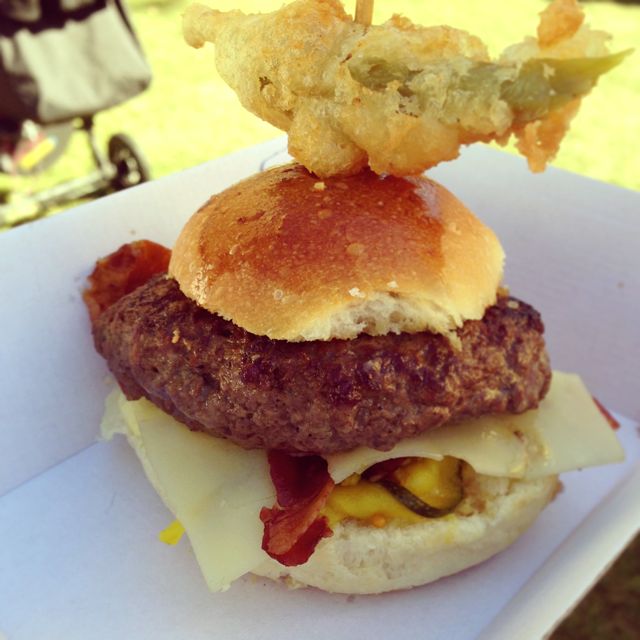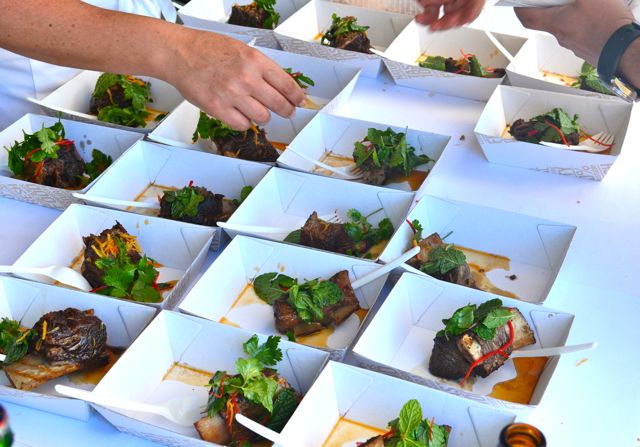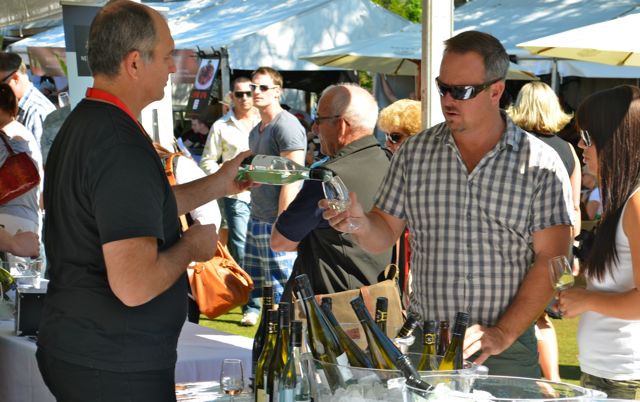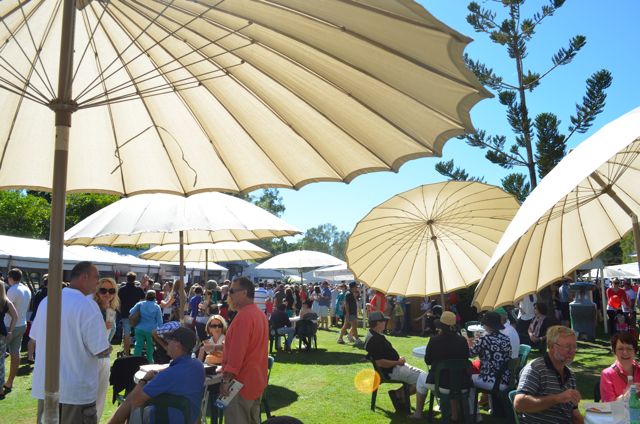 Being chosen as this years Noosa International Food and Wine Festival 's Social Media volunteer allowed me to rub shoulders with a few of my favourite celebrity chefs. I can't express enough how passionate, warm-hearted and welcoming each person I met or crossed paths with were; it truly made me feel warm and fuzzy inside and it inspired me to no end.
If you haven't visited the Noosa International Food and Wine Festival before, I suggest, from the bottom of my heart you do so – it's the true foodie and wine lovers dream.
Poh Ling Yeow, Peter Gilmore, Samantha Noon, Miss Foodie  & Hajime Horiguchi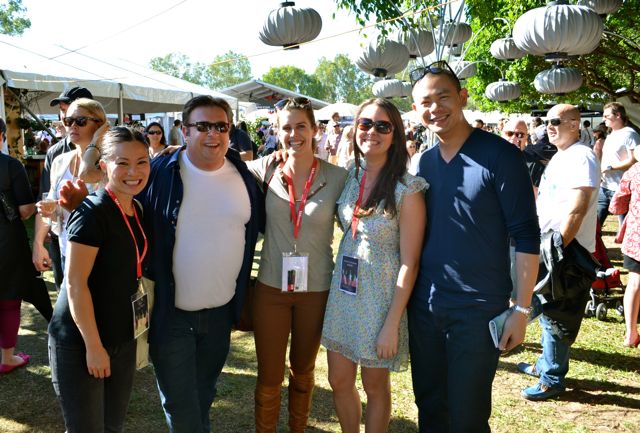 Instagram friend Helen Camellia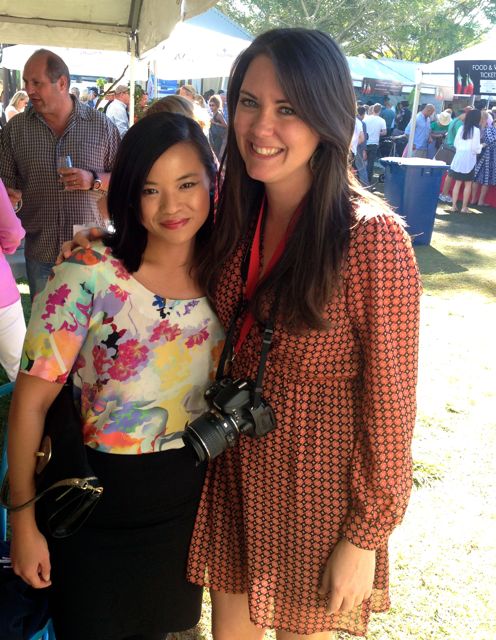 Me with the lovely Matt Preston

Some of the Noosa International Food and Wine Festival Media Team: Samantha Noon, Miss Foodie, 
Tara (The Nutrition Guru and the Chef) Michelle Mason (Social Tap) & Fleur Rapacioli