Approaching Jocelyn Hancock property was a truly beautiful site. Her property was perched perfectly on top of a hill that looked like as though it should have been in a kid's nursery rhyme book. As soon as I stepped out of the car the sweeping views of Killarney town filled my soul – what a tranquil site!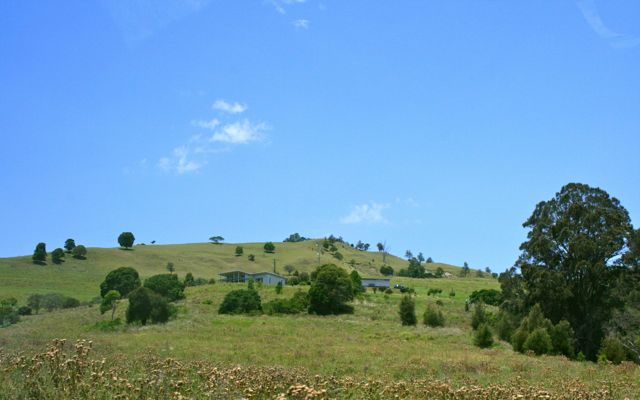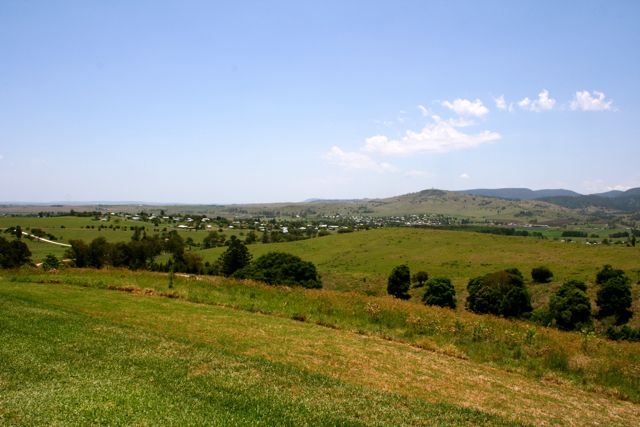 As we all walked into Jocelyn Hancock's stunning open plan house, there was Sarah from Limes Hotel creating a beautiful champagne cocktail using fresh peach purée, made of course using Jocelyn Hancock's peaches from her backyard orchard.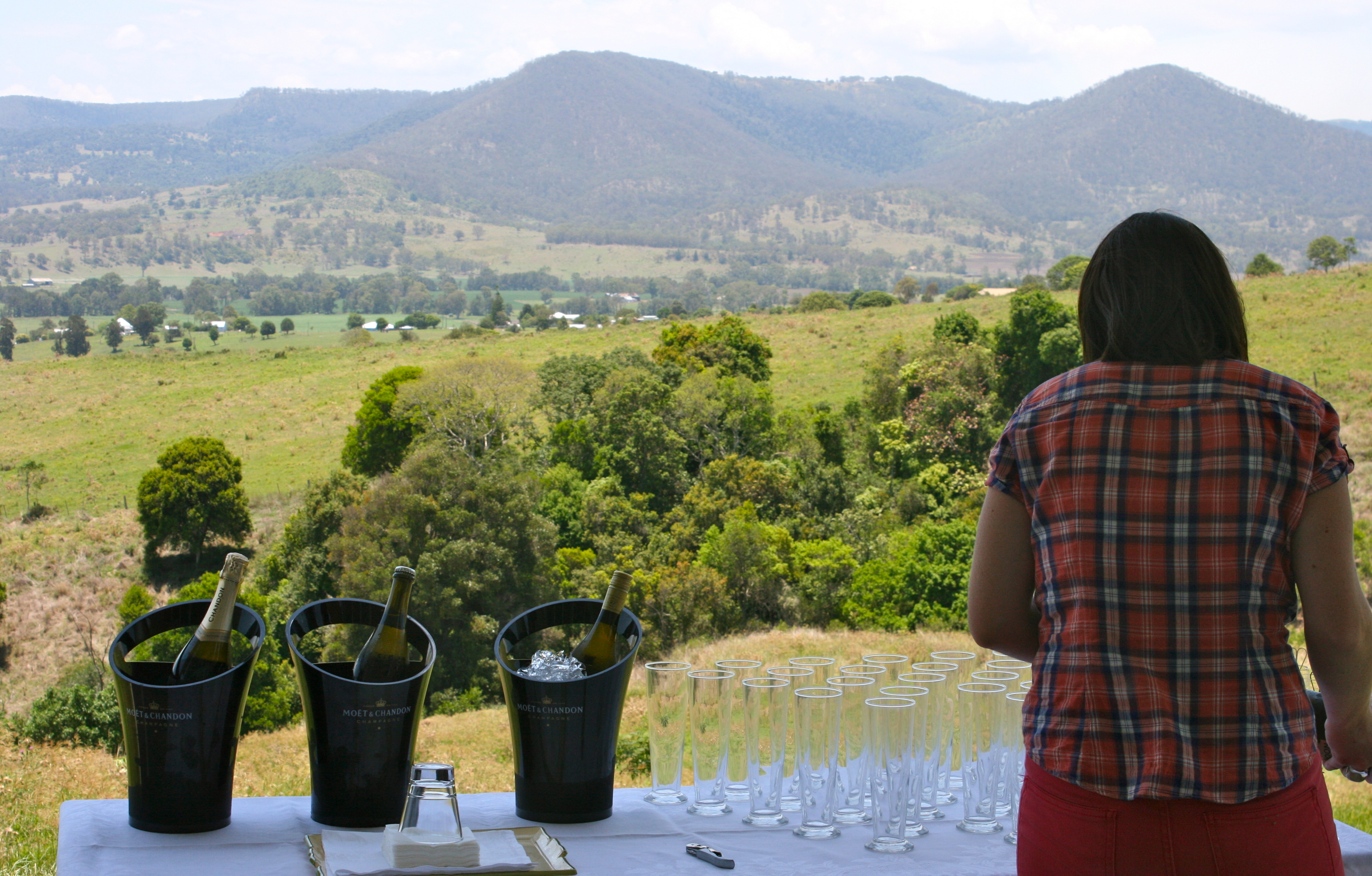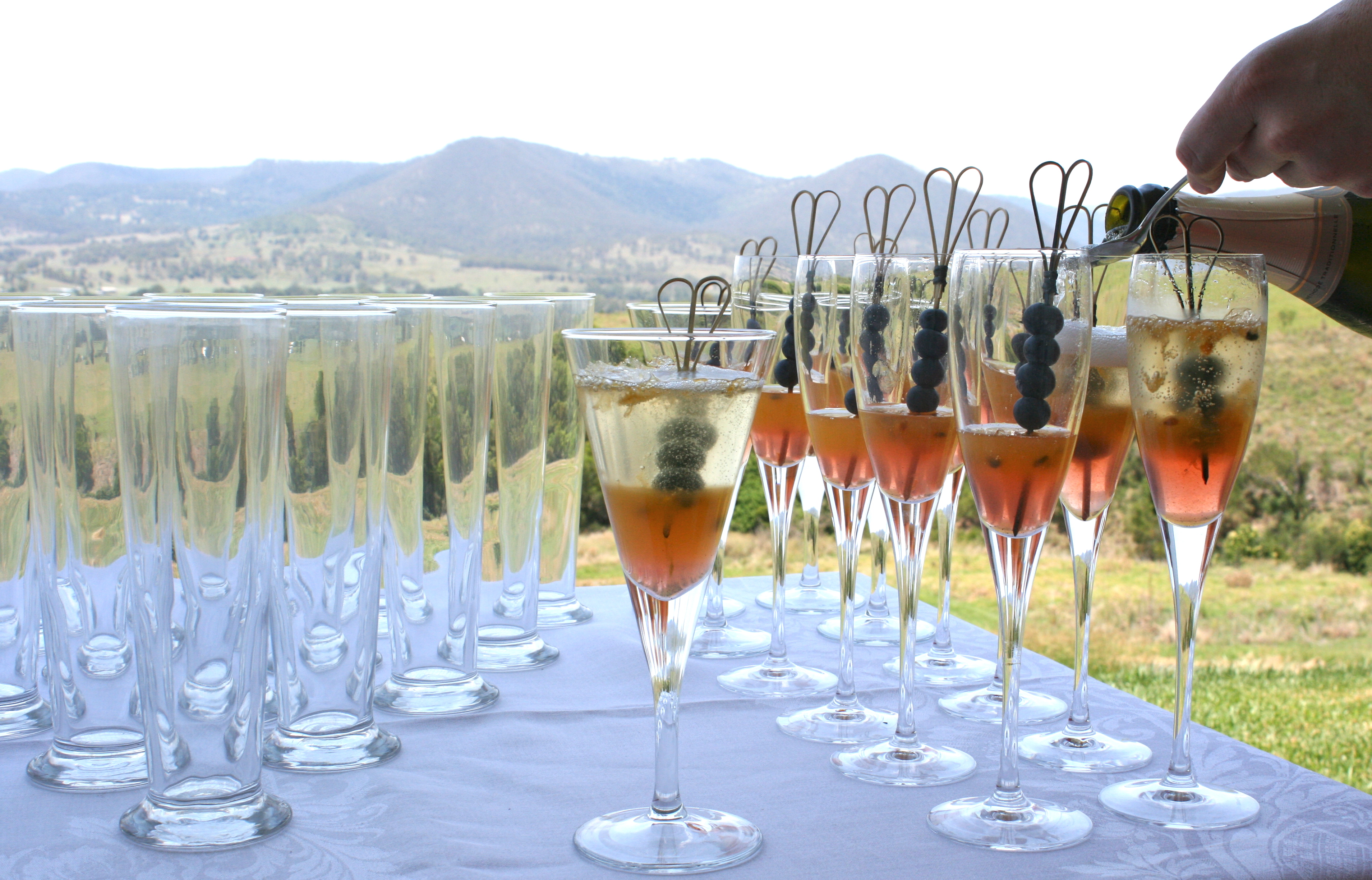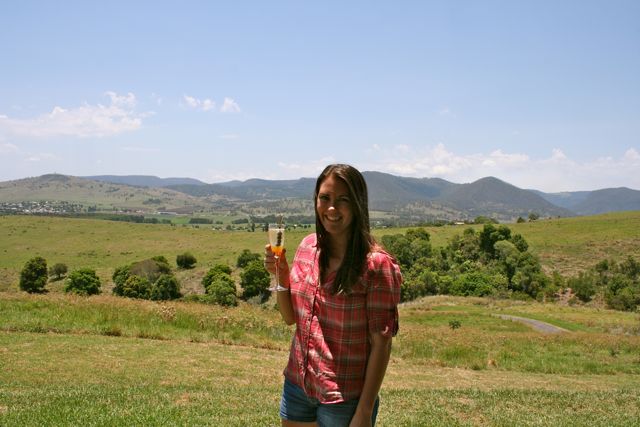 After lots of driving and being out on the farm in such extreme heat our appetites as you can imagine were peaked indeed. And what better way to satisfy our stomachs than by indulging in some of Jocelyn Hancock's tomato and feta quiches, Carey Bros. BBQ Lamb cutlets, Fino Foods Wood fired pizza's (straight from the wood fired oven) and beef kidneys. Beef kidneys! Yup BBQ'd beef kidneys, hey I had to give them a go!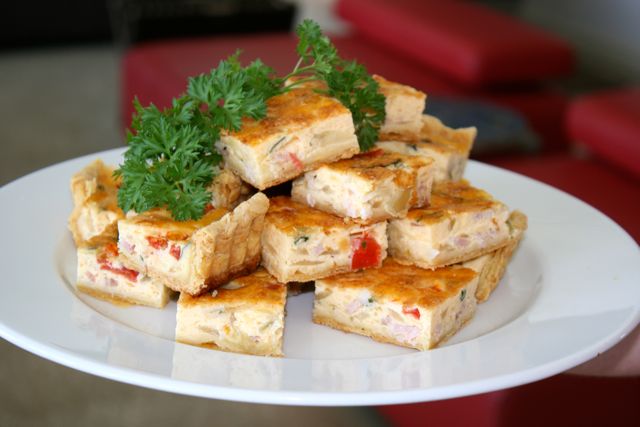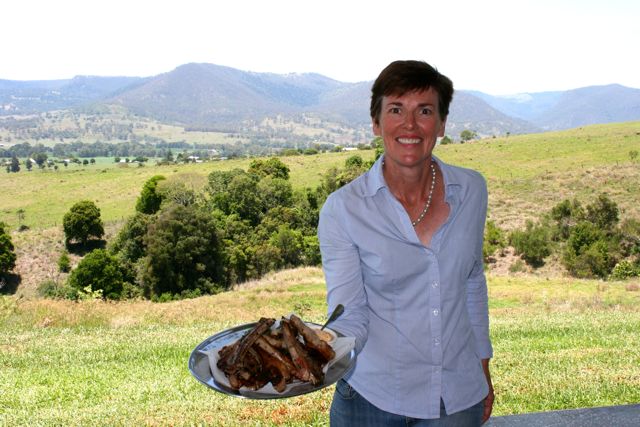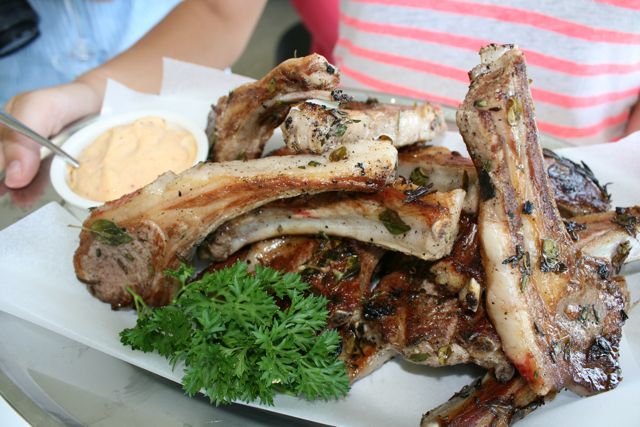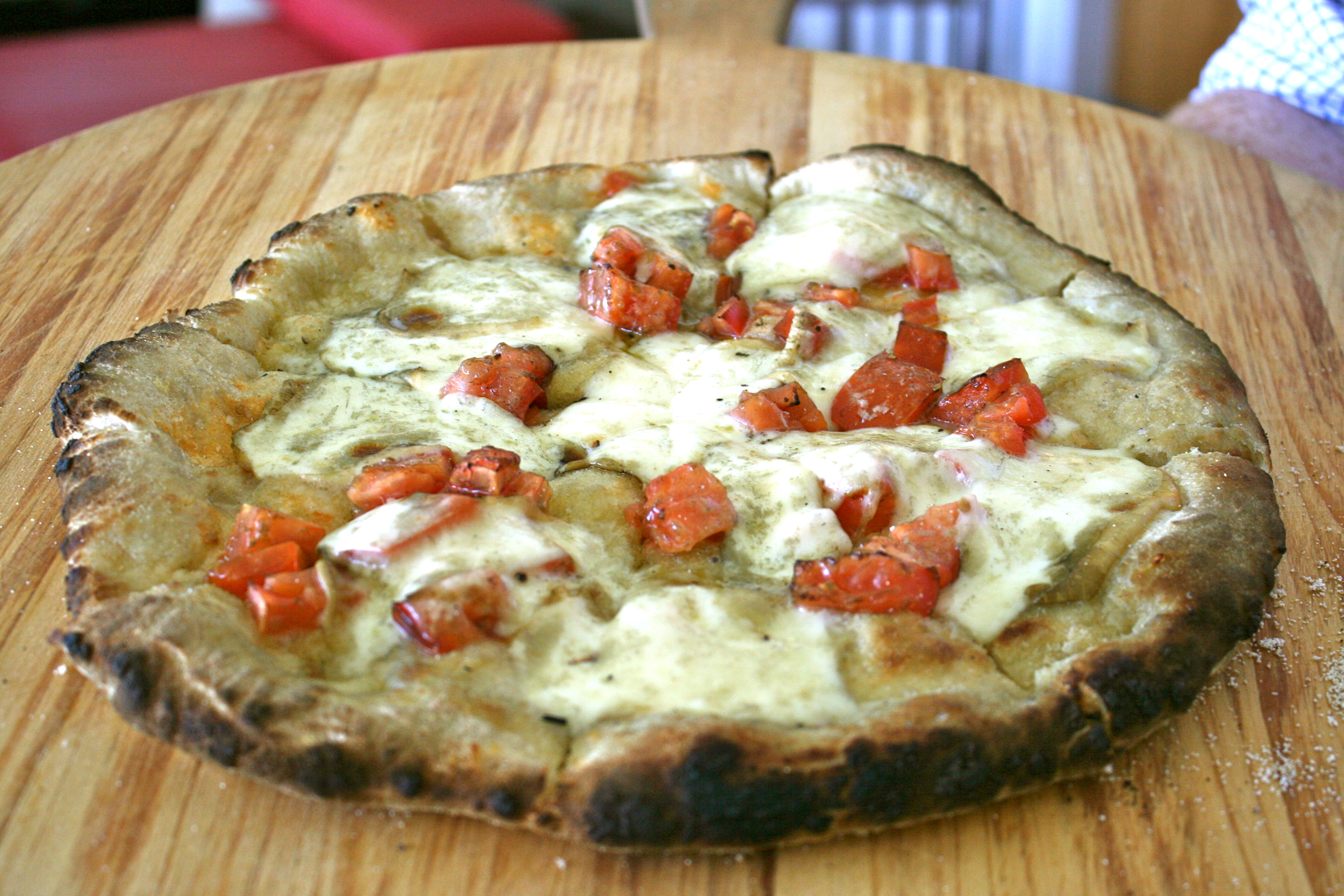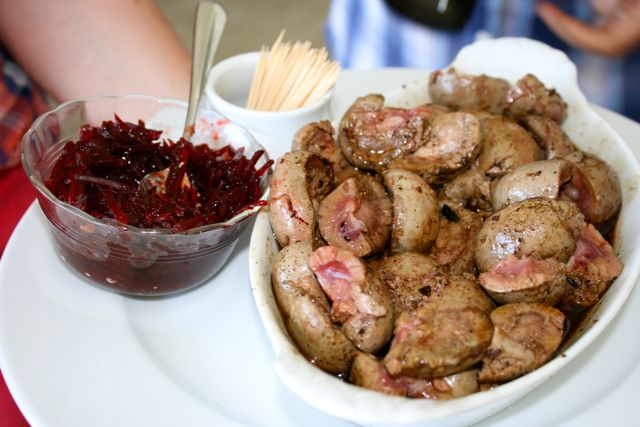 After our succulent feed and refreshing beverages it was time to gather around Jocelyn's kitchen bench to see Peter Wright's butcher techniques in action as he demonstrated how a whole lamb is cut up.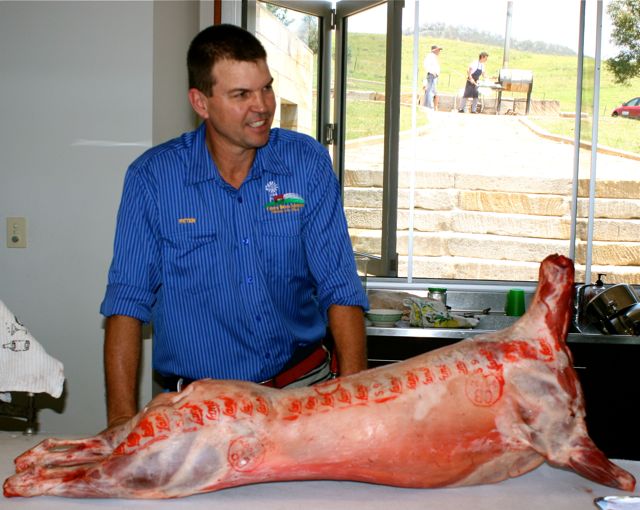 I thought I was going to feel queasy seeing the carcass laying there in full view however because I knew the lamb had a decent life, was killed in the fairest way and was given the respect it deserved, I felt OK  I did however think about how a whole lamb in other butcheries would be looking right now. Not like this I'm quite certain.
It was interesting to see how cutlets, leg, neck and shanks unfold into pieces that I see normally pre-packaged and wrapped in plastic. Some of you might think it's odd that I wanted to see this process done but in my eyes you're a hypocrite if you refuse to see it.

Next it was lunch time! Check out this for a spread….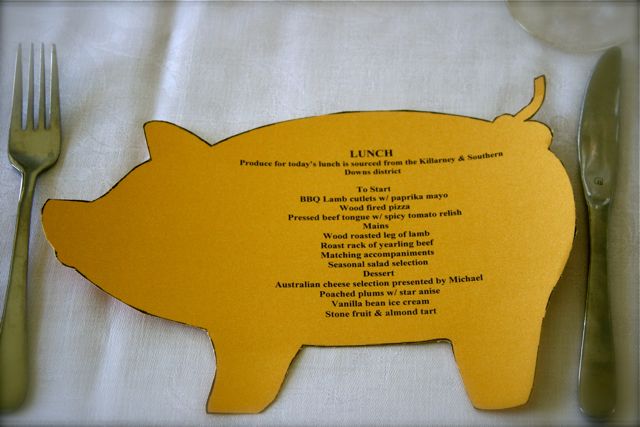 Wood roasted leg of lamb, Roast rack of yearling beef, pickled zucchini salad, Jocelyn Hancock's mum's tomato relish, corn bread, chickpea salad, potato salad, horseradish and beetroot relish! Everything I ate for lunch was so flavoursome and the quality was outstanding!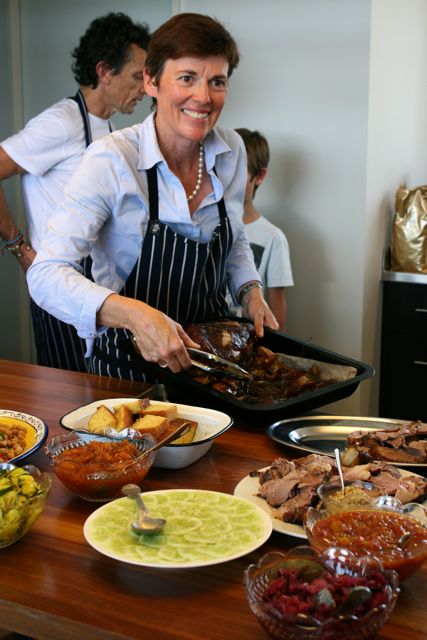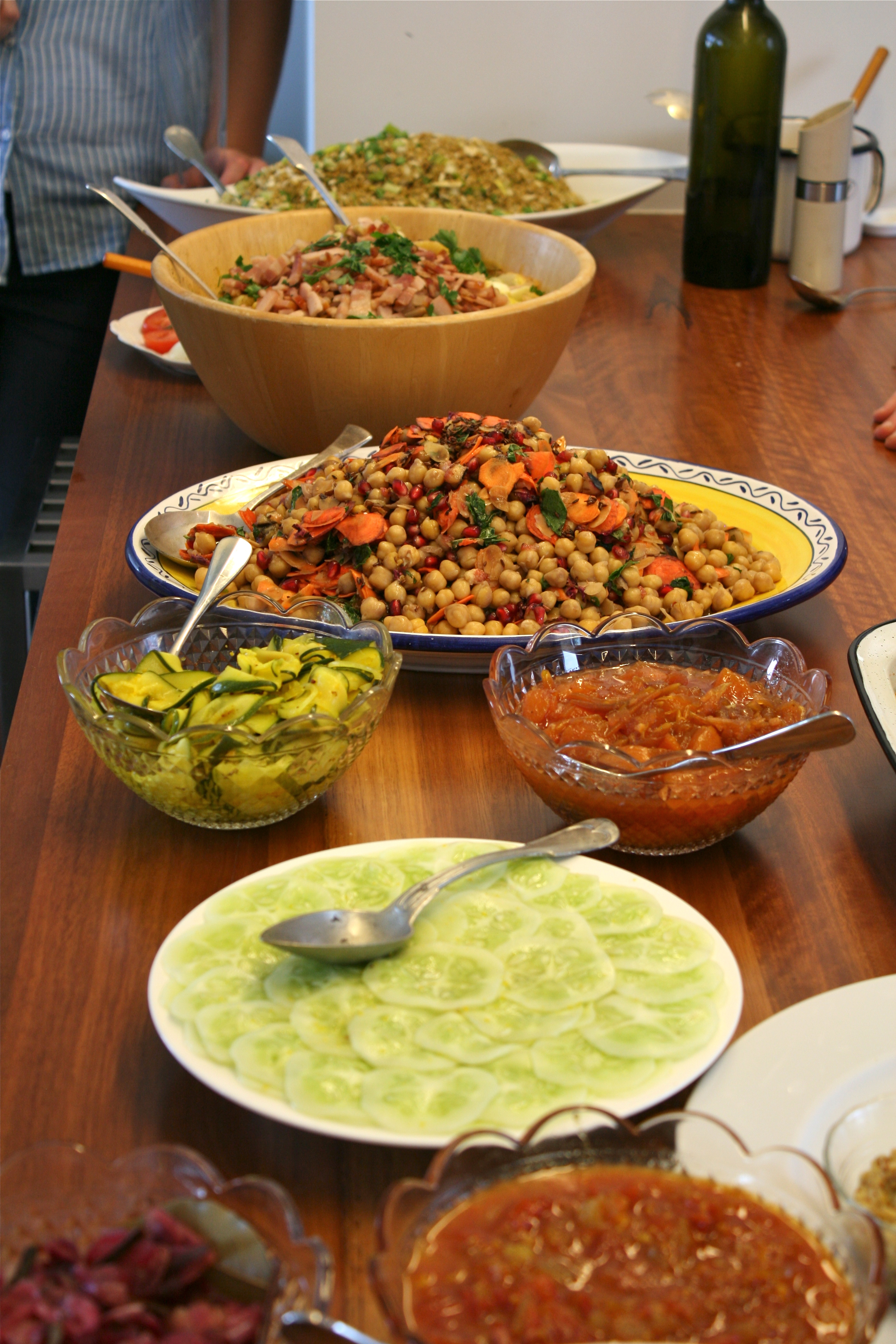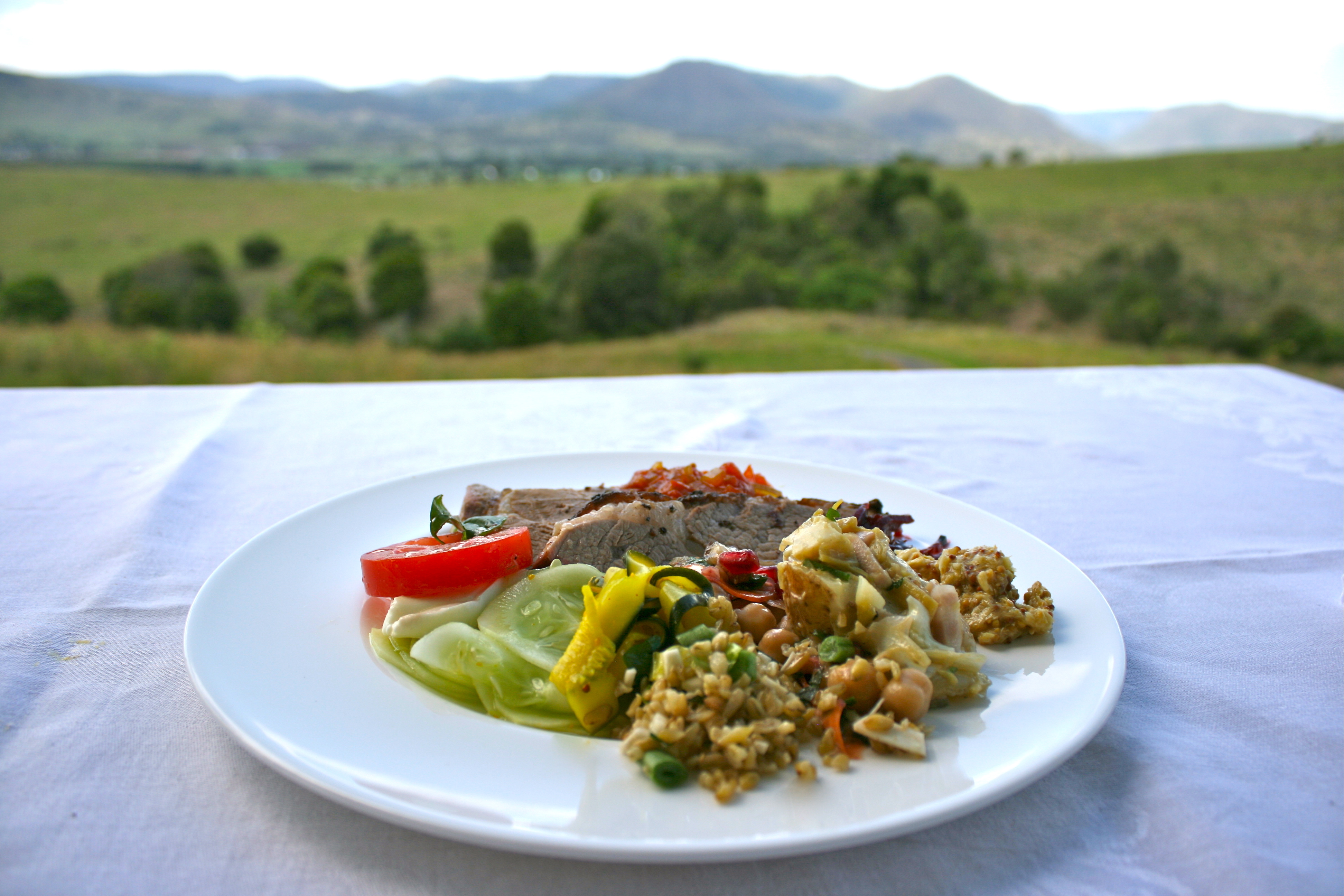 I was so full and couldn't possible eat another thing more….. That was until I saw the lovely Michael from Fino Foods putting together the most to-die-for cheese platter I've had the luxury of laying my eyes upon! Suddenly my belly had room.
My two favourite cheeses were Old Telegraph Road's Jackson Track Vacherin Style and Donnybrook Farmhouse Vecchio 4 year old. Michael drizzled honey over the Vecchio and oh my gosh!! YUM!!!!! I've never seen honey drizzled over cheese before but I will indeed taste it again because I can see myself becoming quite addicted to this combination!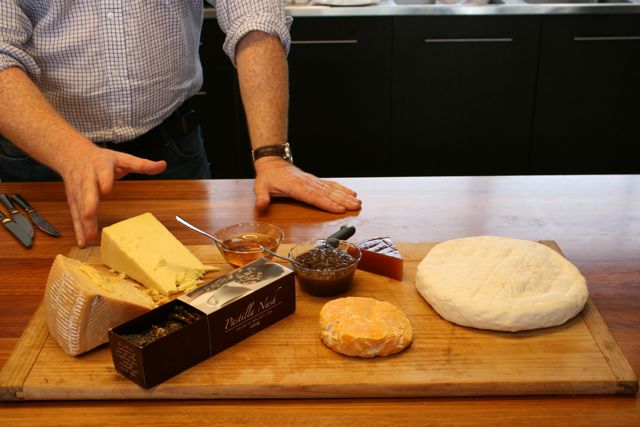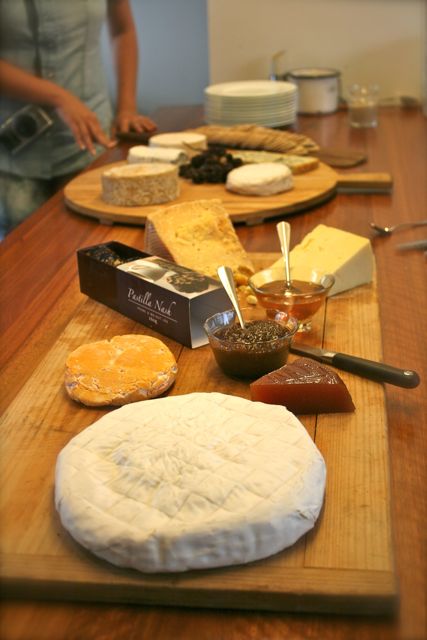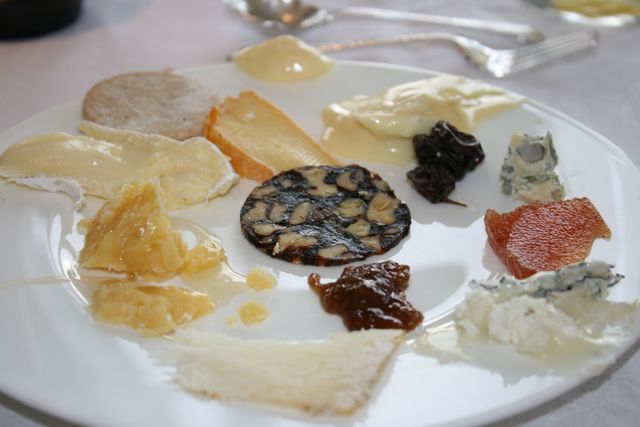 I couldn't have over-indulged more if I tried, but alas I was going to! Jocelyn Hancock was in the kitchen bringing out the big guns: 'Jocelyn Hancock's Desserts'. I was now even fuller than I was before but I knew I had to eat a wee bit more. Just a heads up – if Jocelyn Hancock has baked you ANYTHING you eat it people, regardless of your appetite. Jocelyn's baked treats are second to none! Especially when it's served with vanilla bean DUCK EGG ICE-CREAM!!! Yes it was everything your saliva glands are telling you right now and then some.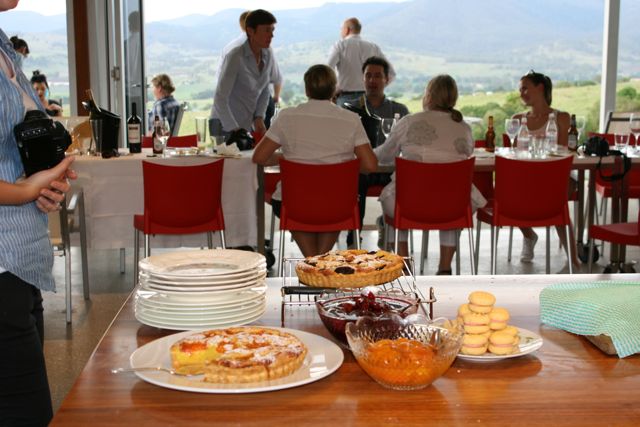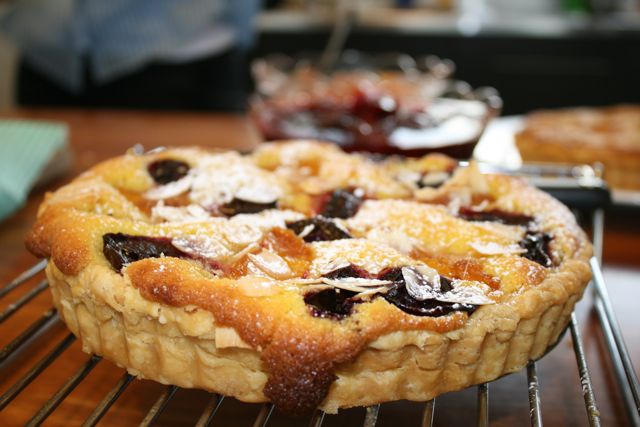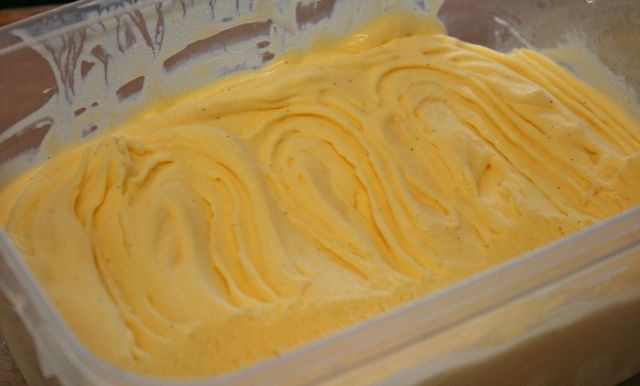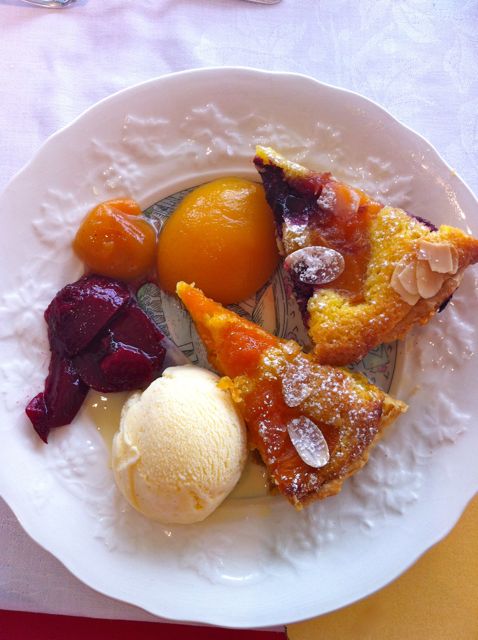 To burn off a little of our bulging bellies we had a peaceful stroll around Jocelyn Hancock's orchard which was nestled beautifully to the side and back of her house. It was truly a memorable way to end one's afternoon.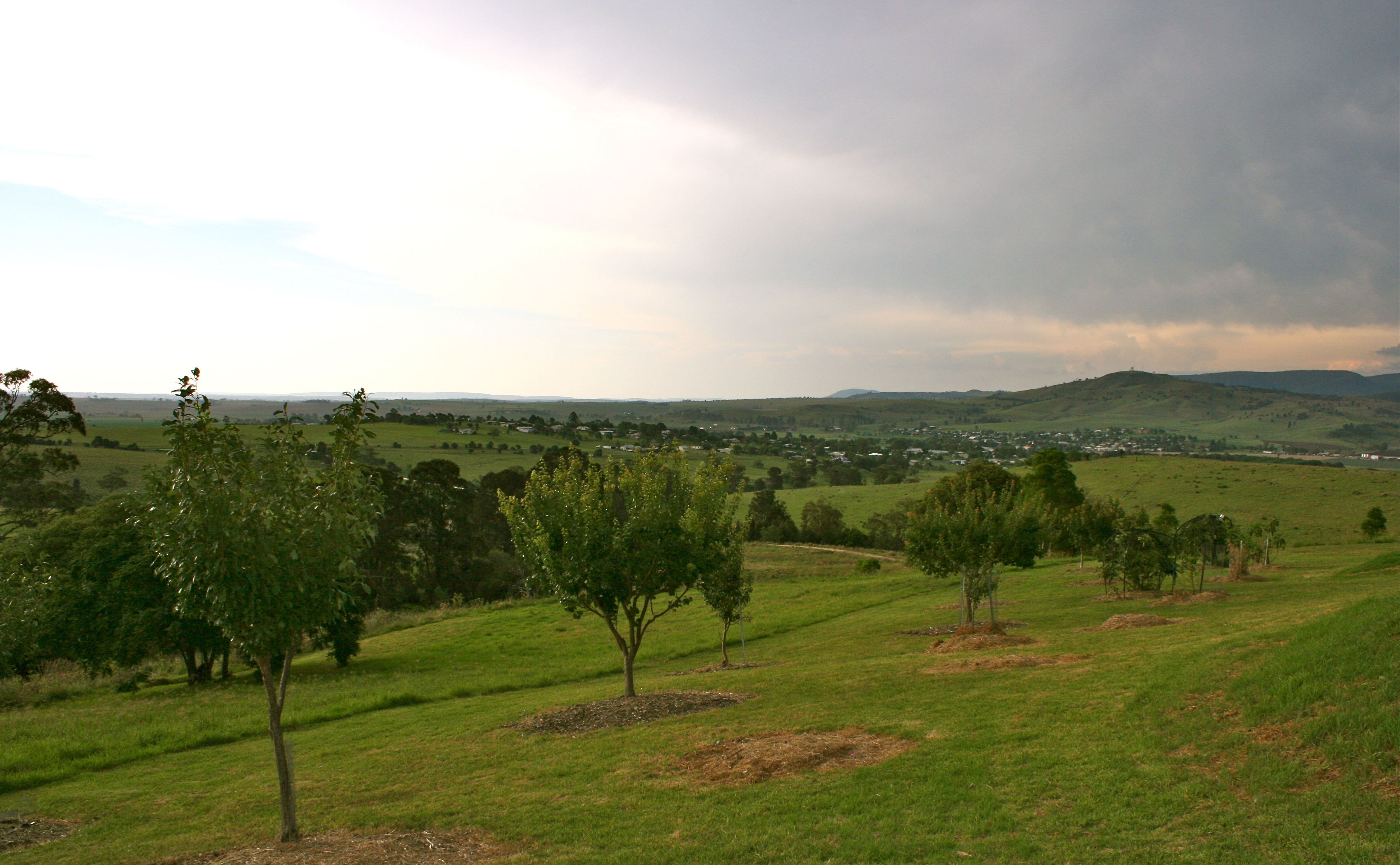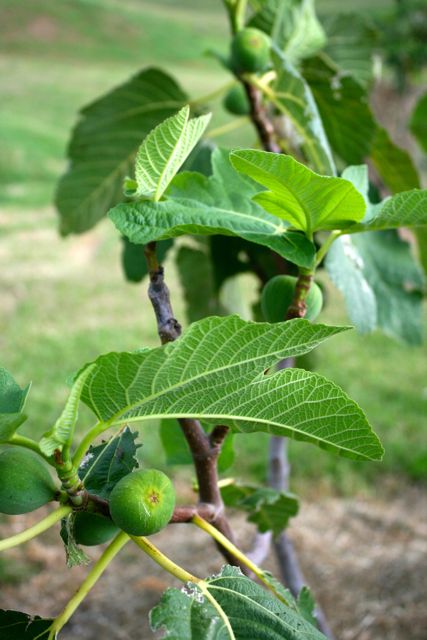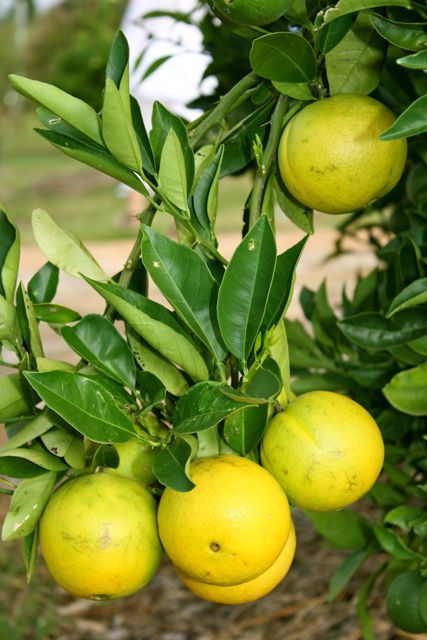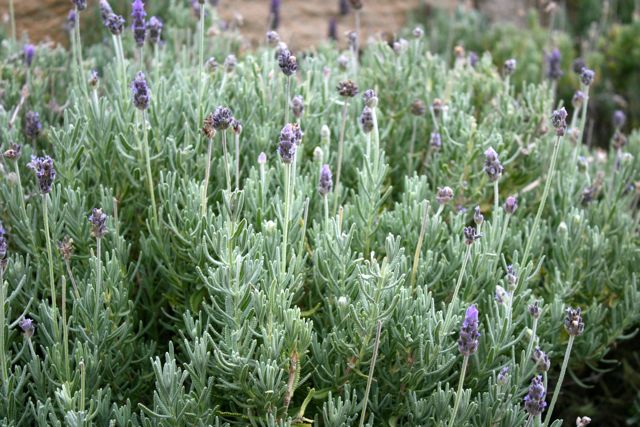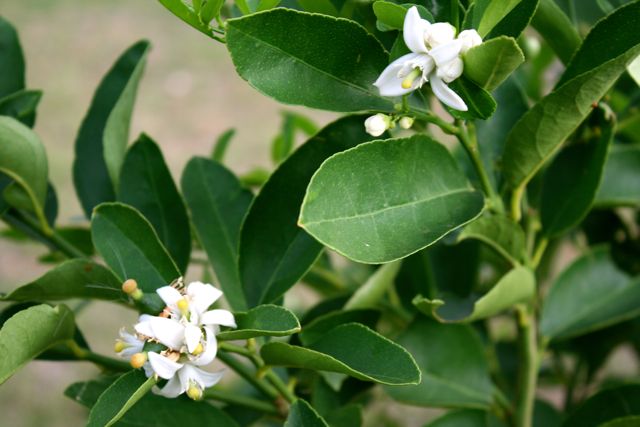 As the afternoon did roll in we bid farewell and expressed our thanks to all involved and it was time to head back to Brisbane.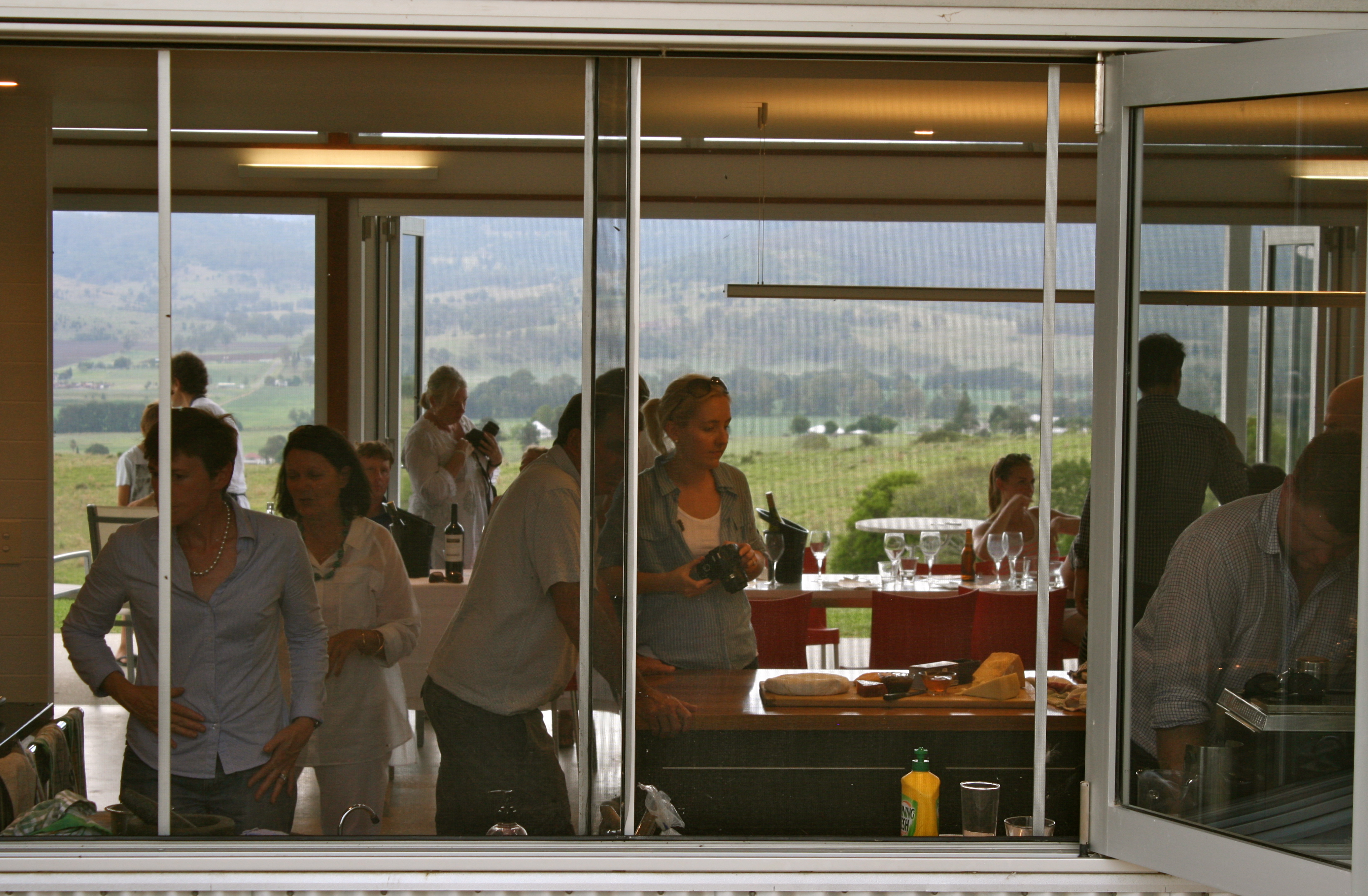 The drive home was stunning and I couldn't help but think that perhaps I should be living closer to the country. But no, I love Brisbane too much. What I do need to do more often is head inland rather than to the beach as I always do. For it's the country that sources most of what I love – food!
My trip to the country on my paddock to plate voyage was so enlightening and I had the most wonderful day. I valued connecting with the land and the people. It was extra special to be around my fellow bloggers. I love the community we're building. People ask me if the other bloggers are my competitors and I simply respond "they're part of my foodie family".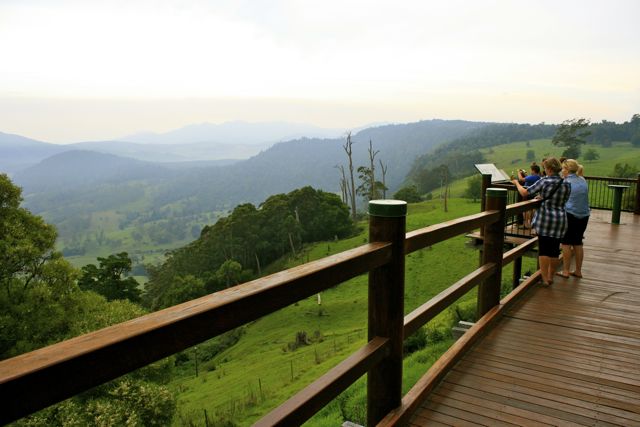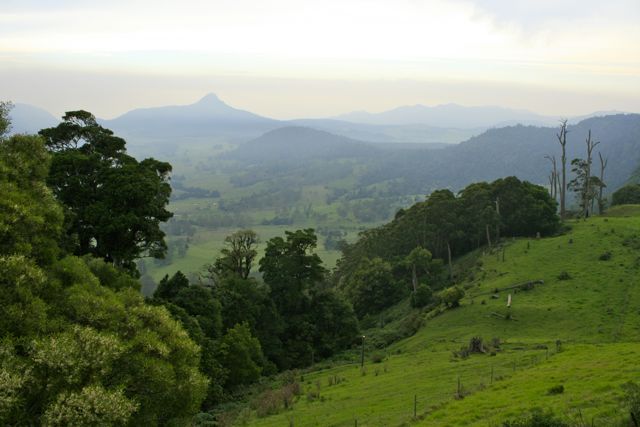 This year I said I wanted to make more of a conscious effort to be aware of where my food is coming from and I indeed have started off well I think. "Education is the most powerful weapon which you can use to change the world" and I hope that after reading my piece you have thought more about where your food comes from.
If you could take one thing away from this today I want it to be this: Please don't buy your beef, pork or chicken from Woolworths or Coles. Please try and support your local butcher, ask him questions about the produce he stocks. Ask restaurants where they source their meat from and do some background research. The best we can do (besides becoming vegetarian) is learn where meat is produced and under what conditions. I know we all have busy lives but if we at least try and do the right thing then we're one step closer to pushing out the farmers, butchers and restaurants who are doing the wrong thing.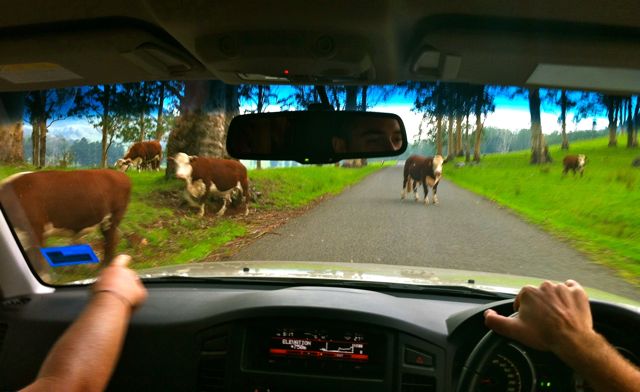 Thanks again to Alfred & Constance, Lucid Media, Jocelyn Hancock, Paul and Peter from Carey Bros. Meats and Ian Mapes for educating me on the A&C Paddock to Plate process.