Donna Hay's Fast Fresh Simple cookbook saves the day yet again with her Simple Apple and Blueberry cake.
I've made this gem of a cake a few times now, and it always comes out perfect. Enjoy a bit of creative fun by playing around with the toppings.
We always have half eaten bananas leftover from you know who, and our Easter chocolate supply doesn't seem to be shrinking, so I'm actually contemplating banana and chocolate. If you discover a winning combo, let me know. Enjoy 🙂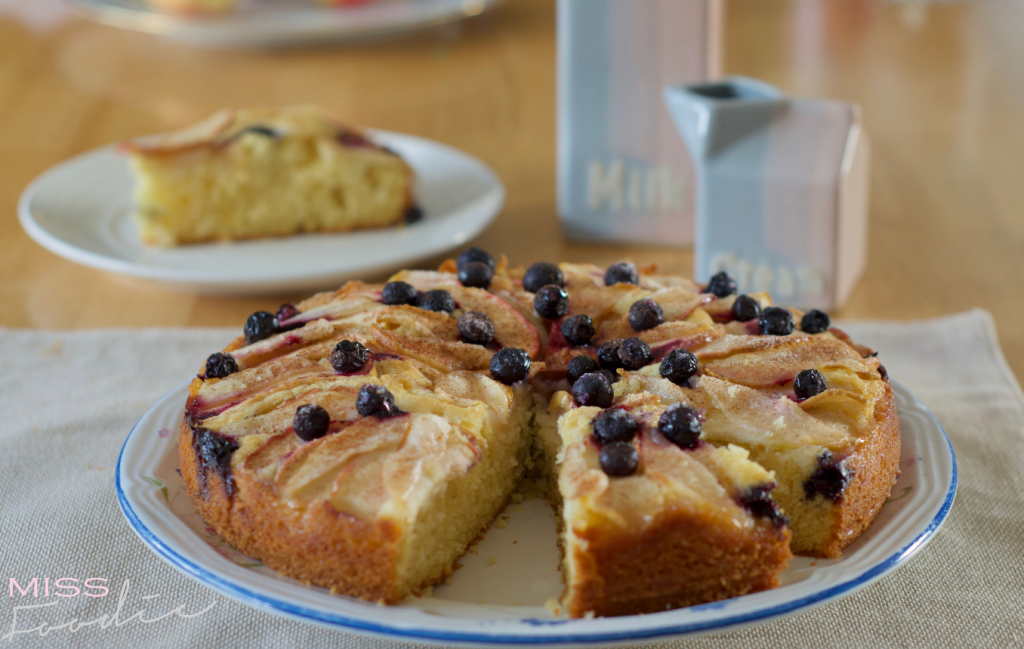 Ingredients
Cake Mix
225g self raising flour*
165g caster sugar*
125ml milk
125g soft butter
1 tsp of vanilla extract
2 large eggs
Topping
1 apple, sliced thinly
100g of blueberries
25g of flaked almonds (didn't use)
Cinnamon (my addition)
Demerara sugar for sprinkling
Method
Preheat oven to 160 degrees and line a spring form tin
In a food mixer, add all the cake mix ingredients and mix on low until combined
Scrape it into the cake tin and level it out evenly
Top with the apple slices evenly and scatter over the almonds and blueberries
Finally sprinkle with the demerara sugar and bake in the oven for 45 mins.
Check that the cake is fully baked with a skewer before removing from the oven (Insert skewer to centre of cake if it comes out clean it's done, if not bake for a further 5 mins and try again)
Leave to cool on a wire rack before gobbling the whole thing up.
* Half almond meal half SR flour worked out nicely too * I use less sugar, still tastes good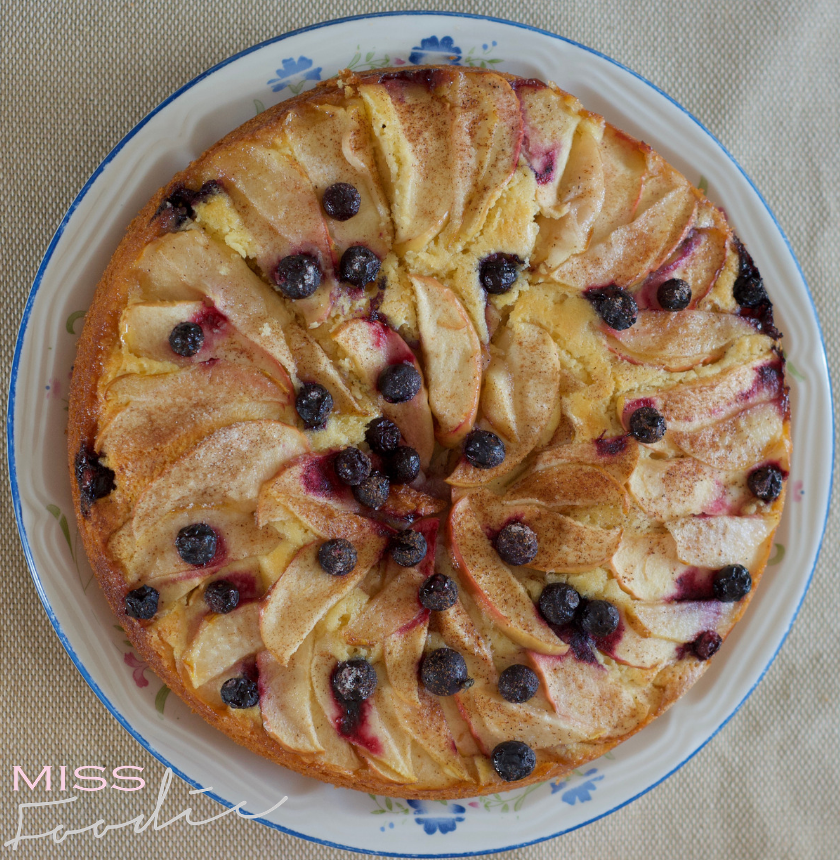 Simple Apple and Blueberry cake.