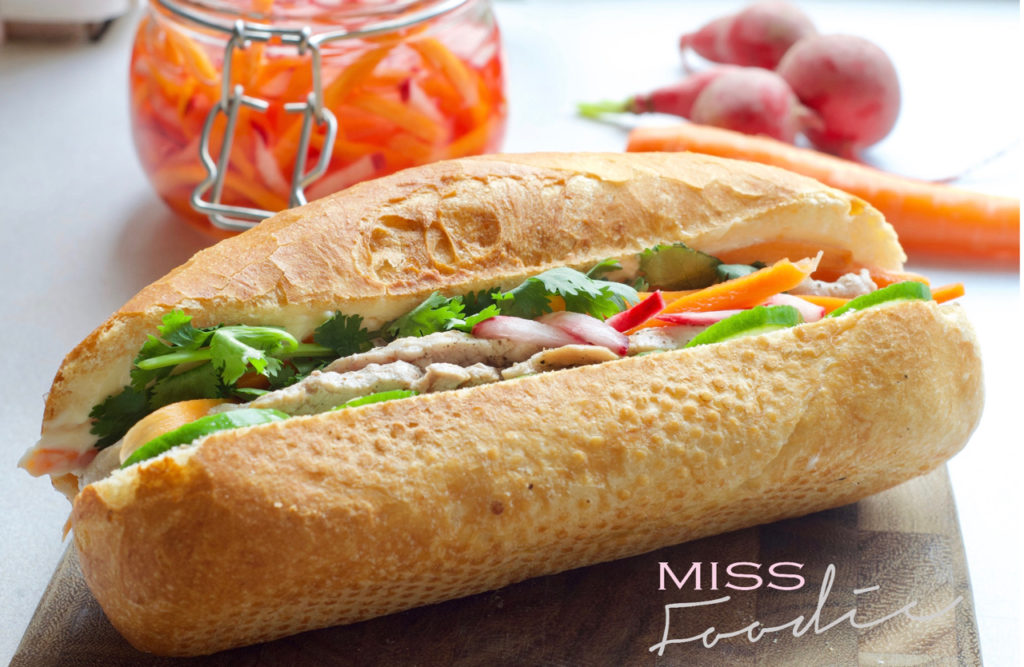 Originating from Vietnam, the Banh Mi could very well be the most famous cross-cultural dish of our time; certainly the greatest sandwich!
The sheer joy of crunching into a Vietnamese baguette only excites you further for what's to follow. To ensure a soft welcoming, you've got an indulgent spread of pâté on one side and mayo on the other. Add to it, crunchy pickled vegetables, fresh coriander, meaty richness – and for those who dare, chilli.
So how did this cult classic sanga come to be? Back when Vietnam was part of French Indochina (when the French ruled Vietnam during the late 1800s until the Mid-20th Century) they introduced Vietnam to French favourites like baked goods and pâté. Too costly (at first), for the lower class locals to eat, the French spread butter and pâté inside a baguette and when the French left in 1954, the Vietnamese added their own flair with slices of pork, herbs and pickled veg.
I read too, that rice flour was added to the Vietnamese bread mix thanks to its availability and the difficulties surrounding wheat importation (it was too bloody hot to grow the stuff there); and butter was swapped for mayo because it was a safer spread; again due to the heat.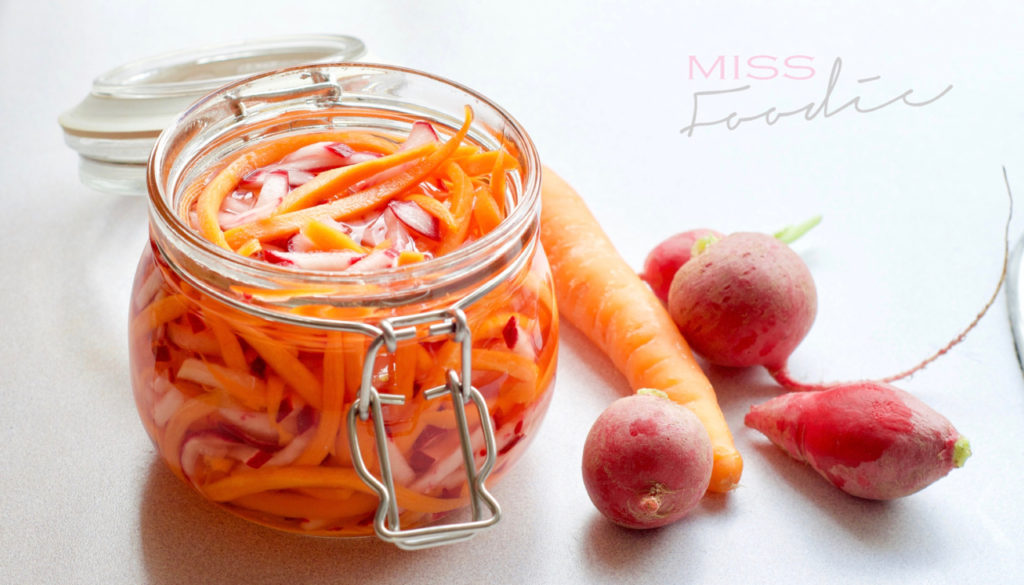 Apparently, the rest of the world didn't relish in this holy grail sandwich until after the end of the Vietnam War in 1975. As many southern Vietnamese emigrated to the United States, Australia and Europe, they brought with them recipes, including one for their iconic sandwich.
Hoping to add to my own Banh Mi repertoire, I asked the people of Brisbane: Where is the Best Bahn Mi? The stand out winner came from Cafe O-Mai in Annerley. Definitely my favourite for sure!
Personally, a close second comes from Banh Mi An at Rocklea Markets on a Saturday. These guys grill pork fillets on an open flame, whereas Cafe O-Mai use an indulgent crackling roast pork.
I decided to make my own on the weekend and recalled a Matt Preston recipe in the November 2018 edition of Delicious so… Don't Banh Mi if I do thanks Matt.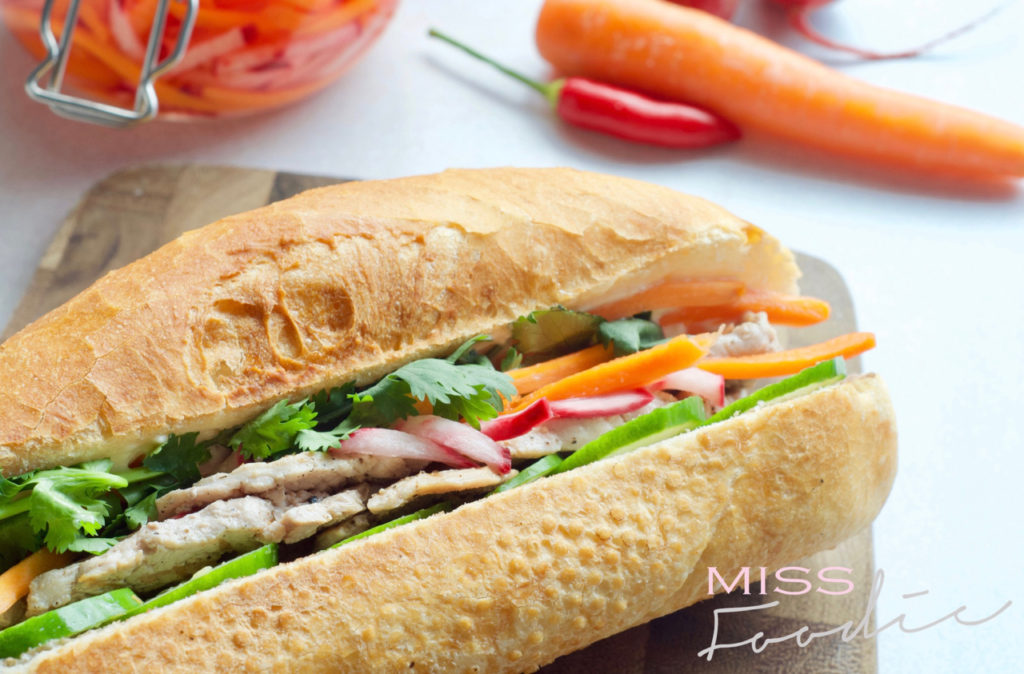 BANH MI
Ingredients
4 long white bread rolls
1 1/2 tbs good-quality whole-egg mayonnaise
80g store-bought chicken liver pâté
Ground white pepper
400g barbecue pork, thinly sliced
2 Lebanese cucumbers, thinly sliced diagonally
4 bird's eye chillies (if you like it hot, or long red if you prefer it milder), sliced
1/2 white onion, thinly sliced
1/2 bunch coriander, sprigs picked
Juice of 1/4 lime or lemon
A few drops of Maggi seasoning
Picked Carrot and Daikon (makes 400g – use 2/3 cup)
2 large (about 350g) carrots, cut into 5- to 6cm-long matchsticks
1 small (about 350g) daikon radish, cut into 5- to 6cm-long matchsticks
3 tsp sea salt
80g caster sugar
1/2 cup (125ml) rice wine vinegar
Method
For the pickled carrot and daikon, place carrot and daikon in a large bowl, add half the salt and toss to combine. Set aside for 30 minutes to soften. Rinse and pat dry with paper towel. Combine sugar, 1/3 cup (80ml) boiling water and remaining 11/2 tsp salt in a bowl and stir until the sugar and salt have dissolved. Stir in the vinegar.

Pack the carrot and daikon into sterilised jars and pour over the pickling liquid. Set aside for 1-2 hours, then they are ready to eat. The pickles will keep in the fridge for several weeks.

To make the banh mi rolls, split the bread rolls in half lengthways, but don't cut them all the way through. Spread a heaped teaspoon of mayo on 1 cut side of each roll and pâté on the other. Season with white pepper. Divide all remaining ingredients among the rolls, layering and stuffing, until they are brimming with ingredients, then eat!