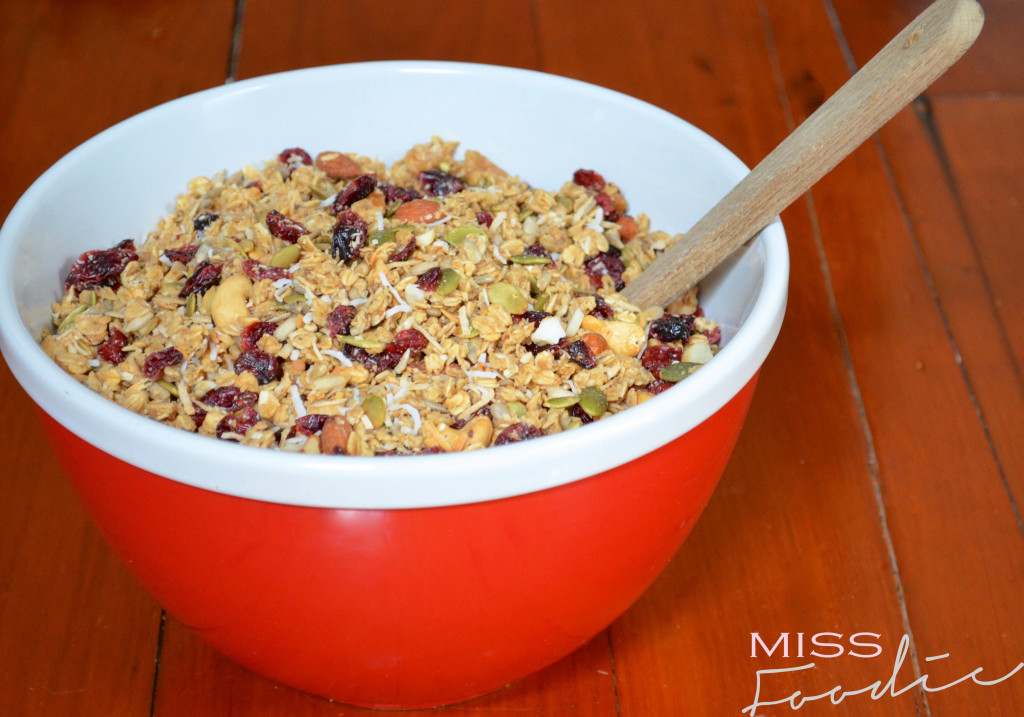 The way I see it, if I survived this year, I can pretty much survive anything! 2014 has been grievous and relentless, but thanks to some truly amazing friends and family, I've come out the other end smiling.
One of those kind-hearted friends is Claire from Claire K Creations. Claire's loving texts, thoughtful flowers and lunch catch ups, kept me strong and reassured me that I had the support needed to get me through.
Comfort, love and goodwill have been driving forces all year, so when Christmas arrived I felt it was my turn to pay it forward.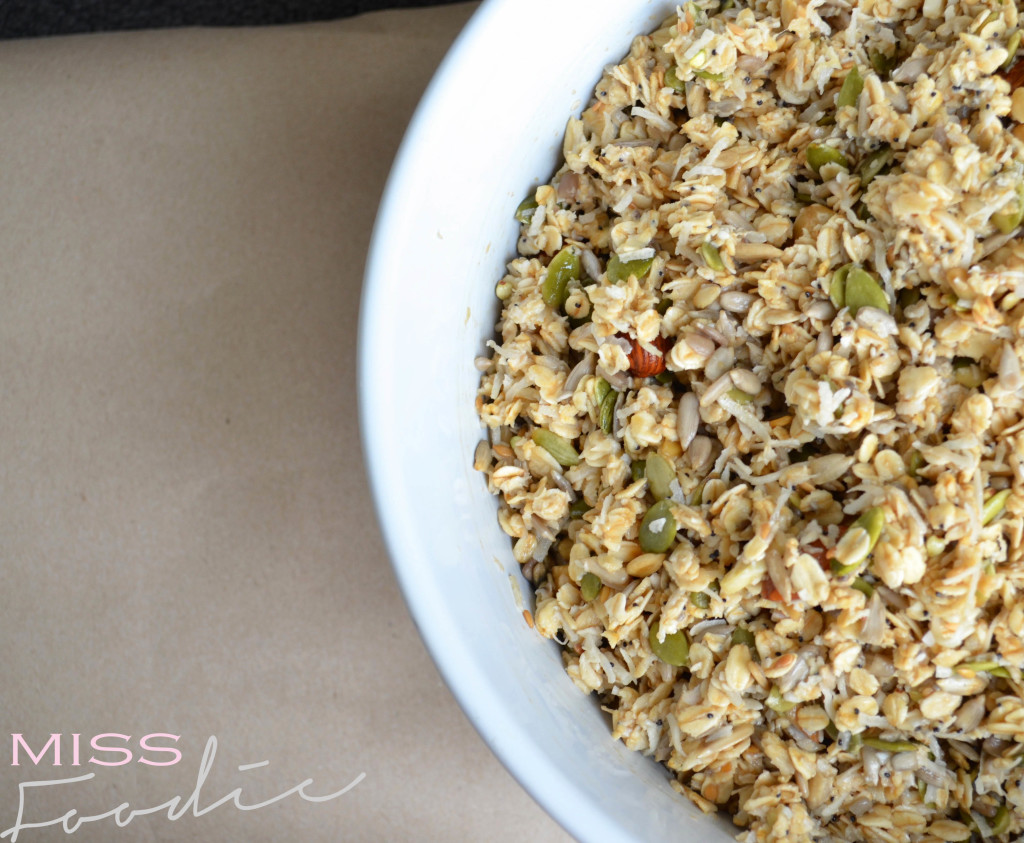 To lift my spirits and get me on my way, I made the decision to partake in Claire's festive Foodie Secret Santa game. As a participate, I had to make a Christmas treat and send it to my three assigned food bloggers; randomly picked by Claire's husband Will (she assured us she didn't peak). Eventually, each of us involved would receive three goodies in return.
Checking the letterbox of an afternoon, it was exciting to feel like a child again. Over the span of one week, I received Gingerbread Cookies with Salted Caramel from Chit Chat Chomp), Blondies from The Baking Dentist and Porcini Salt from I don't know who yet. All packaged beautifully, each Foodie Secret Santa treat was a delight.

So what did I make I hear you ask? Well after a lot of pondering I settled on homemade toasted muesli – a healthy option for the overindulgent season.
My homemade holiday muesli as I like to call it, was toasted but if you skip that part and soak with extra apple juice and milk, you have one tasty bircher!
I would like to take this opportunity to thank each of you for your continued support and I hope you have a wonderful Christmas and cheers to what will be a delicious 2015!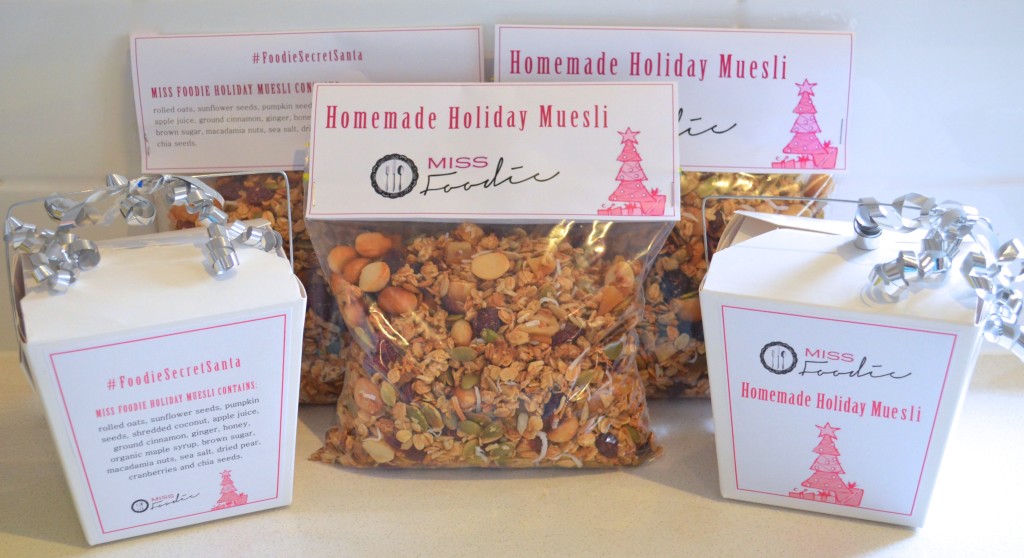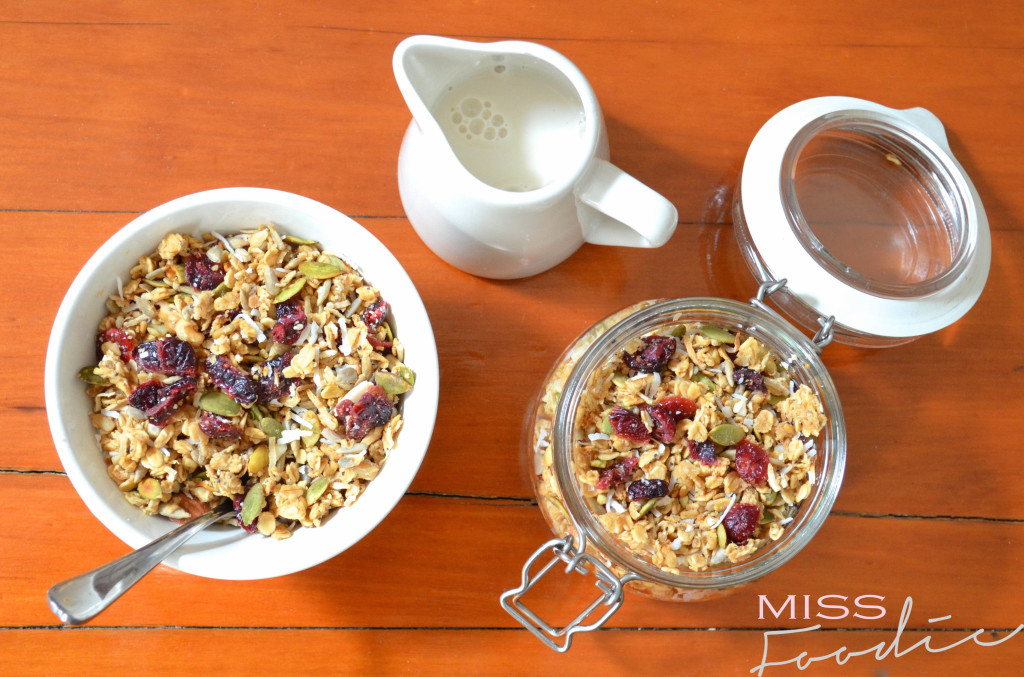 [yumprint-recipe id='3′]Powered by Linky Tools