I switched over to Adam Richman's new show Man Finds Food last week, and for my viewing pleasure – a tour of the Ranstead Room in Philadelphia.
The Ranstead Room, secretly located in the basement next to a Mexican restaurant, makes an 'off the menu' "Albondigas" sandwich that's to die for. Albondigas what? Exactly. Well folks, it's quite simply meatballs braised in a rich marinara sauce.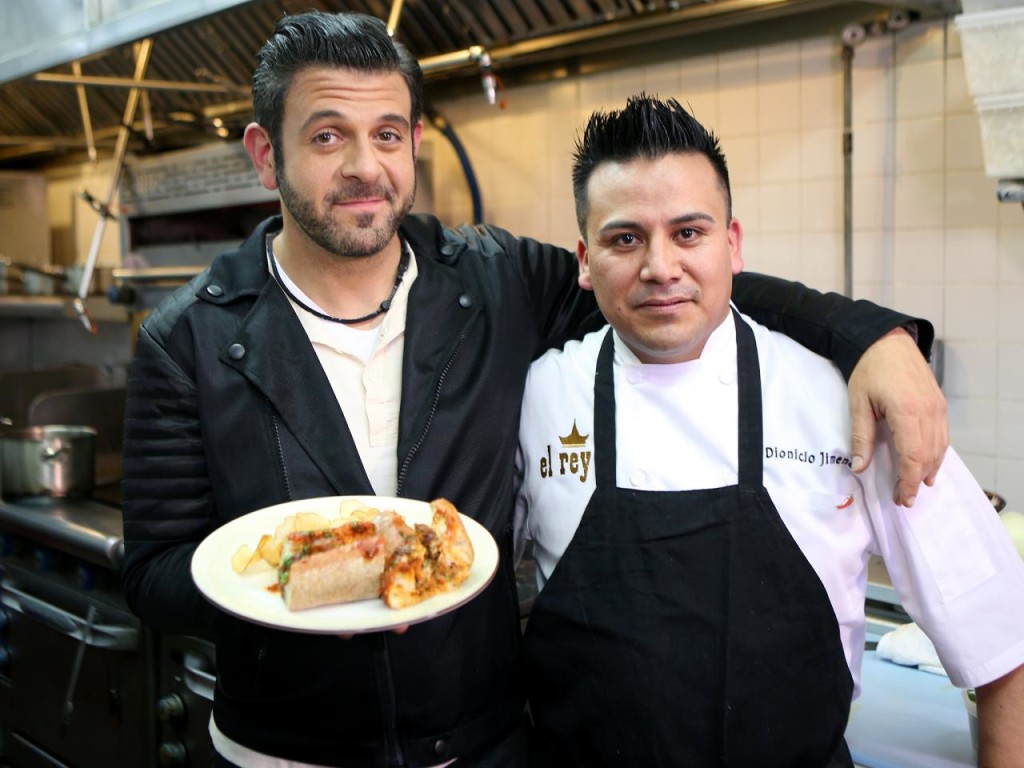 I watched on as the Chef made his Mexican-style beef meatballs mixed with breadcrumbs and Mexican rice, then cooked in a Mexican marinara sauce of tomatoes, onions, mint, chipotle and peppers. If that wasn't appetising enough; the juicy meatballs were then carefully plunged inside a toasted baguette smothered with goat's cheese. I was sold!
Needing to wrap my chompers around a meatball sandwich of this nature, I created my own drooling version. I kept my Meatball Sandwich pretty simple first time around, and might be more adventurous next time by including the Mexican touches to the mix. In saying that though, it's already GOB SMACKINGLY DELICIOUS as it is. meatball sandwich meatball sandwich meatball sandwich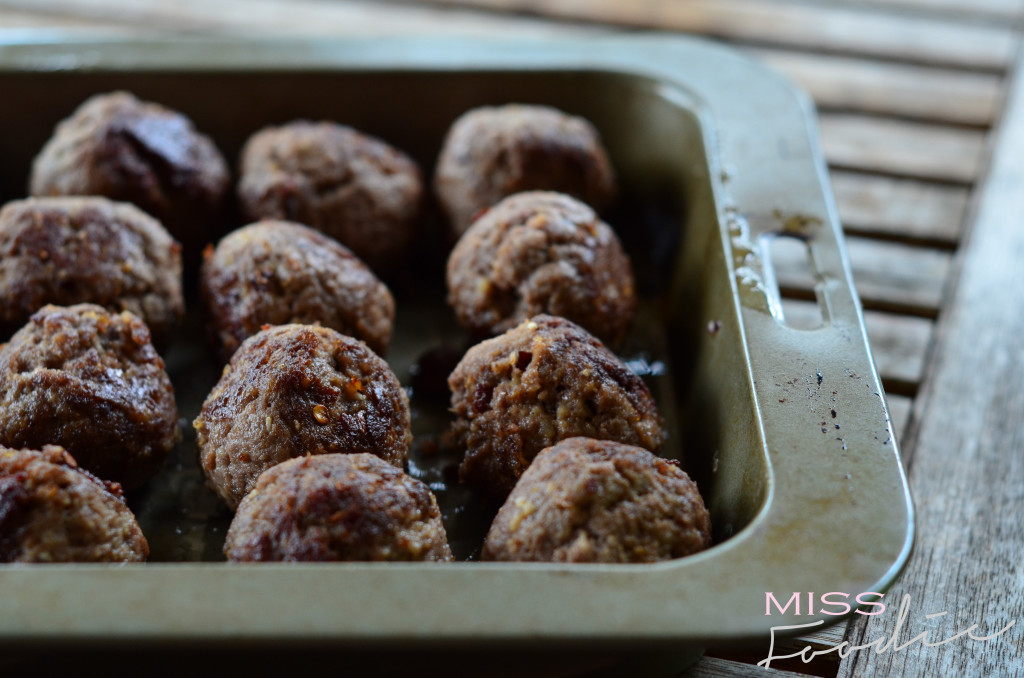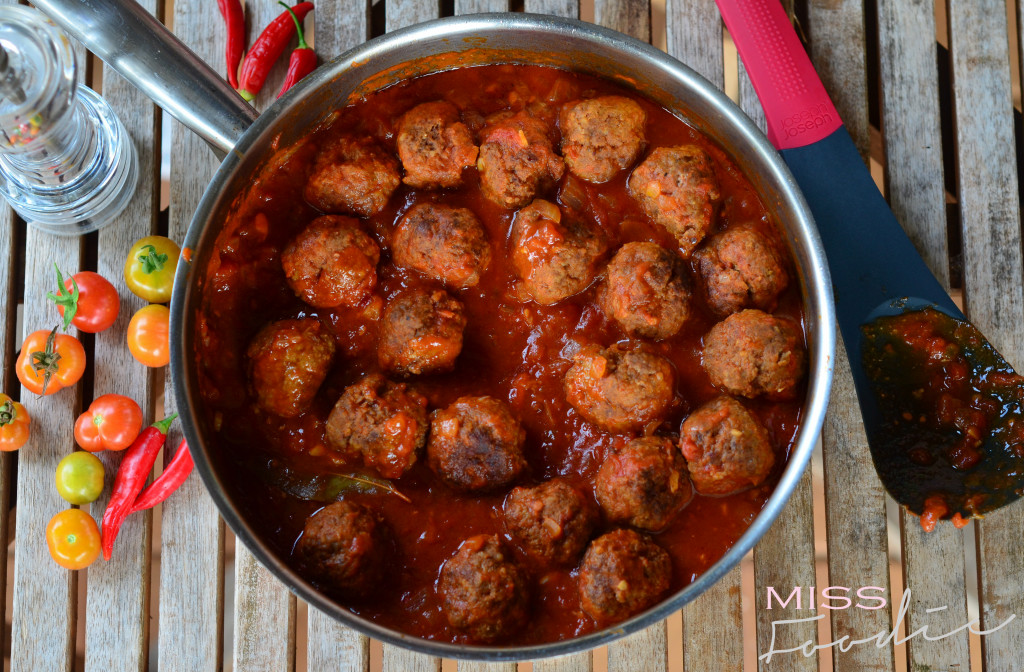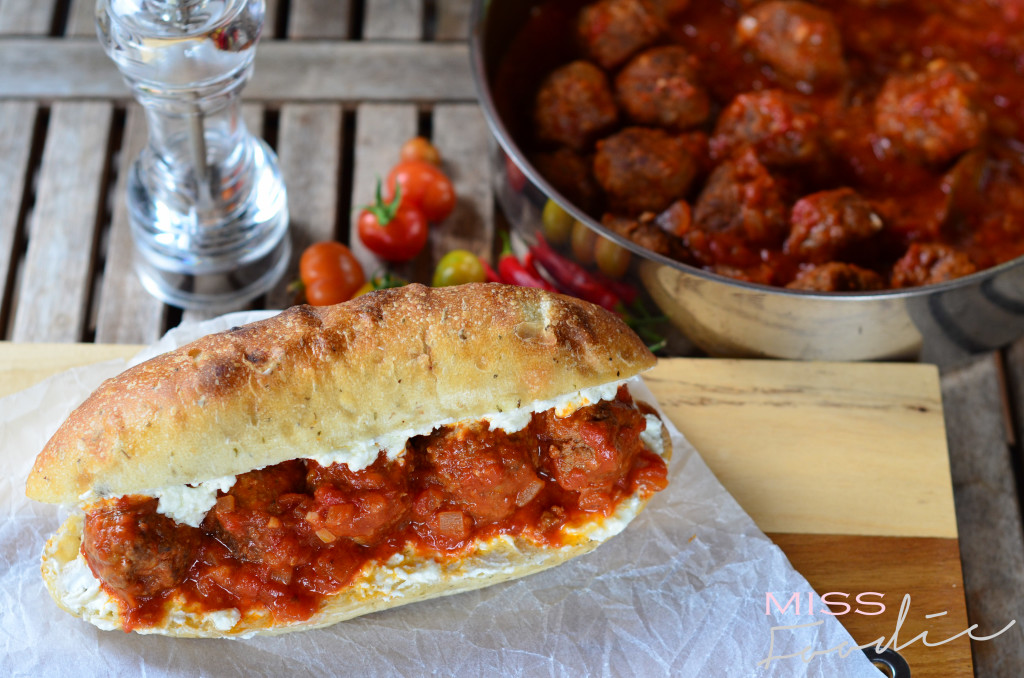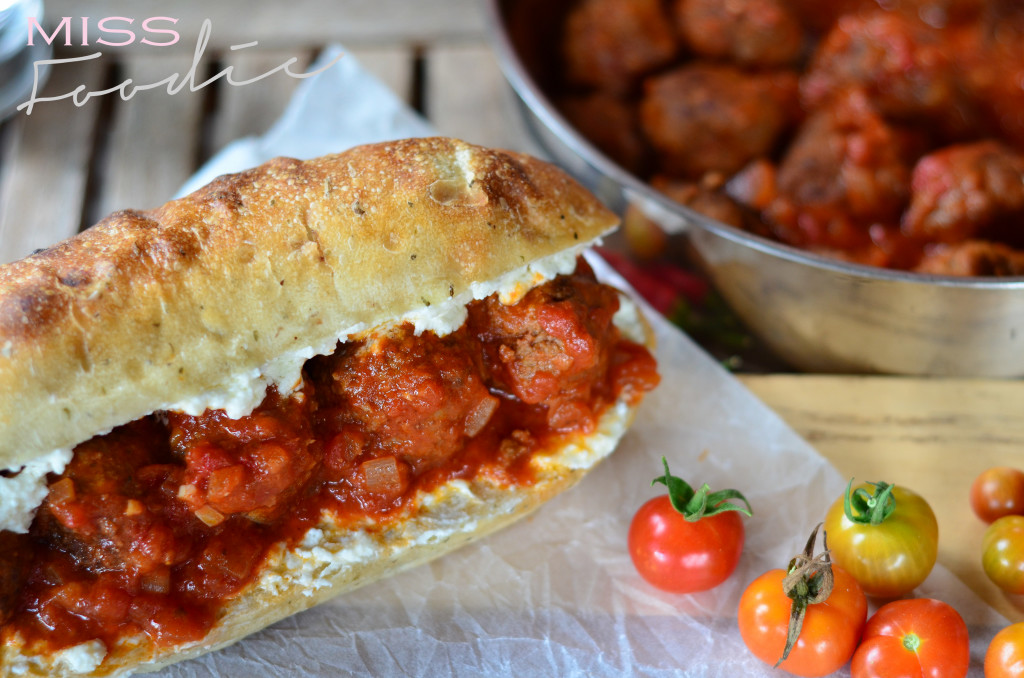 Meatball Sandwich
2016-01-27 13:32:49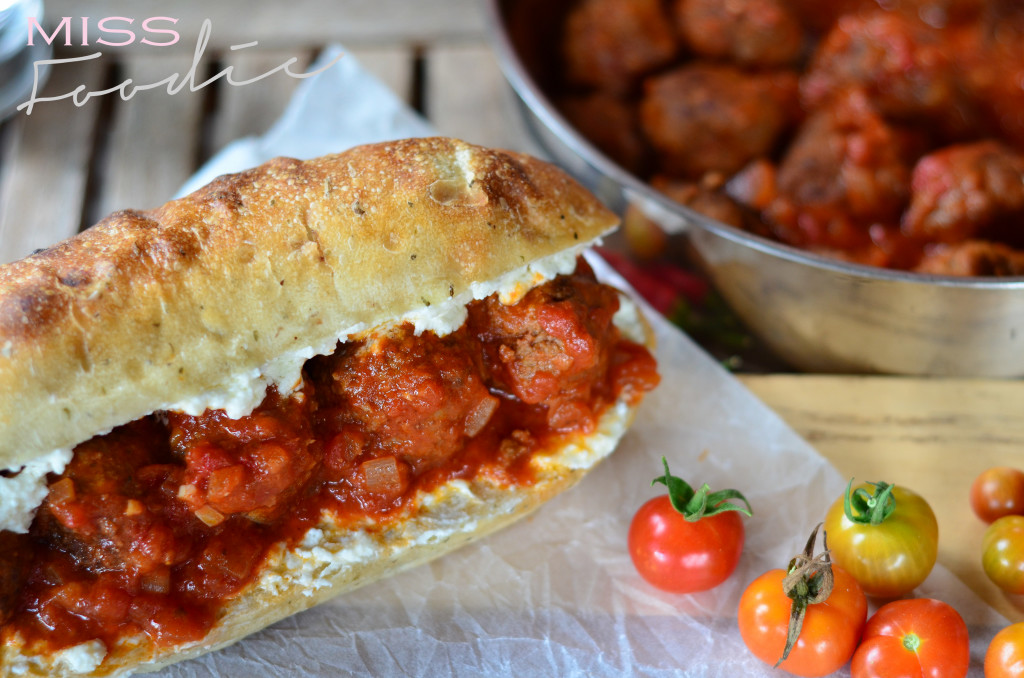 Serves 4
Braised meatballs plunged inside a toasted baguette smothered with goat cheese.
Ingredients
Meatballs
500g lean beef mince
½ cup breadcrumbs
2 garlic cloves, crushed
1 free range egg
3 teaspoons paprika
1 tablespoon chilli flakes
Olive oil for frying
Sauce
1 tablespoon olive oil
1 onion, finely chopped
3 garlic cloves, finely chopped
2 bay leaves
1 teaspoon paprika
400g can chopped Australian tomatoes
Goats Cheese
Fresh baguettes
Instructions
Combine mince, breadcrumbs, garlic, egg, paprika and chili flakes into a bowl, mixing well.
Shape mixture into 3-4cm meatballs and transfer to a tray. Refrigerate for 15 minutes to rest.
Heat olive oil in a large non-stick frying pan. Add meatballs, and cook for approximately 5 minutes, browning on all sides. Remove meatballs from pan and transfer to a plate.
Using the same pan, add a little extra olive oil, onion, garlic, bay leaves and paprika and cook until onion is softened. Stir in tomatoes and season well with salt and pepper.
Return the meatballs to the pan and reduce heat to low. Cover and cook for 30 minutes, stirring occasionally.
Spread both sides of baguette with generous servings of goat's cheese. Carefully rest meatballs inside and drizzle over extra sauce.
Grab a napkin and enjoy.
Adapted from The Ranstead Room, Philadelphia
Adapted from The Ranstead Room, Philadelphia
MissFoodie http://missfoodie.com.au/