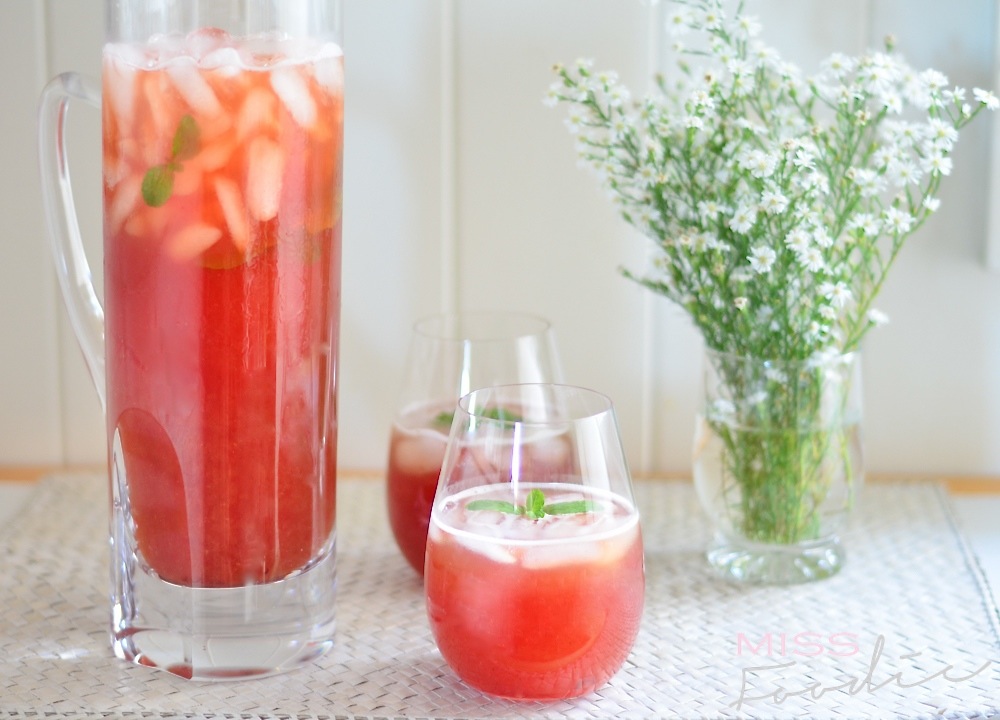 I was browsing through my Thug Kitchen cookbook for some recipe inspiration and stumbled across their Peach Mint Sun Tea. I didn't have peaches but I did have plums, so I made my own version of Plum Ice Tea. If you make this ice tea when your desired fruit is in peak season, you probably won't even need to sweeten it at all.
Now I know how simple ice tea can be, I'm going to play around with all sorts of refreshing flavours: strawberry, blueberry perhaps even watermelon! Have a bit of fun with it yourself.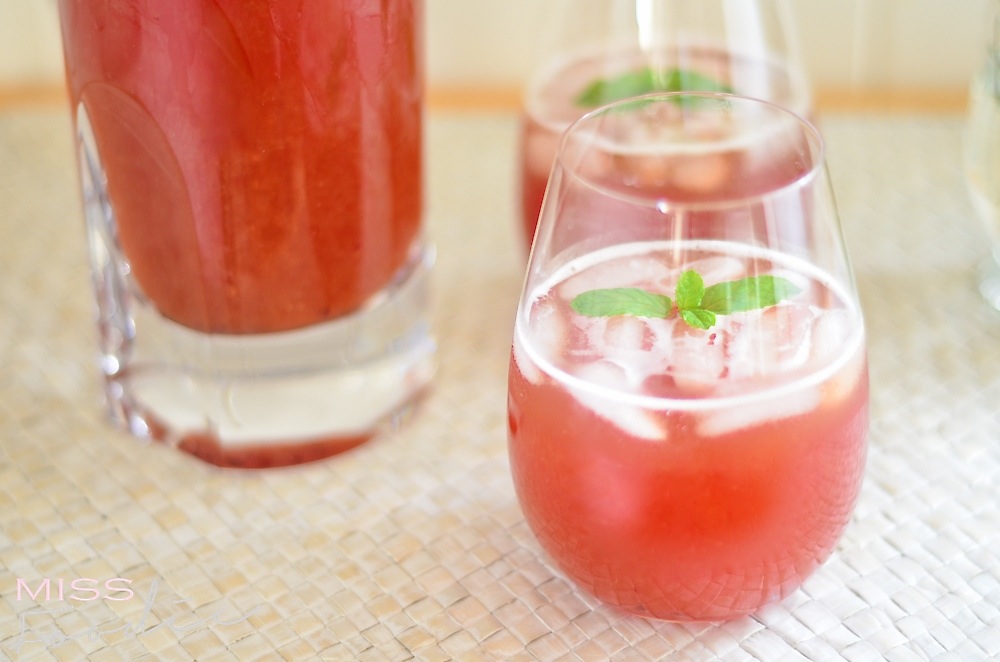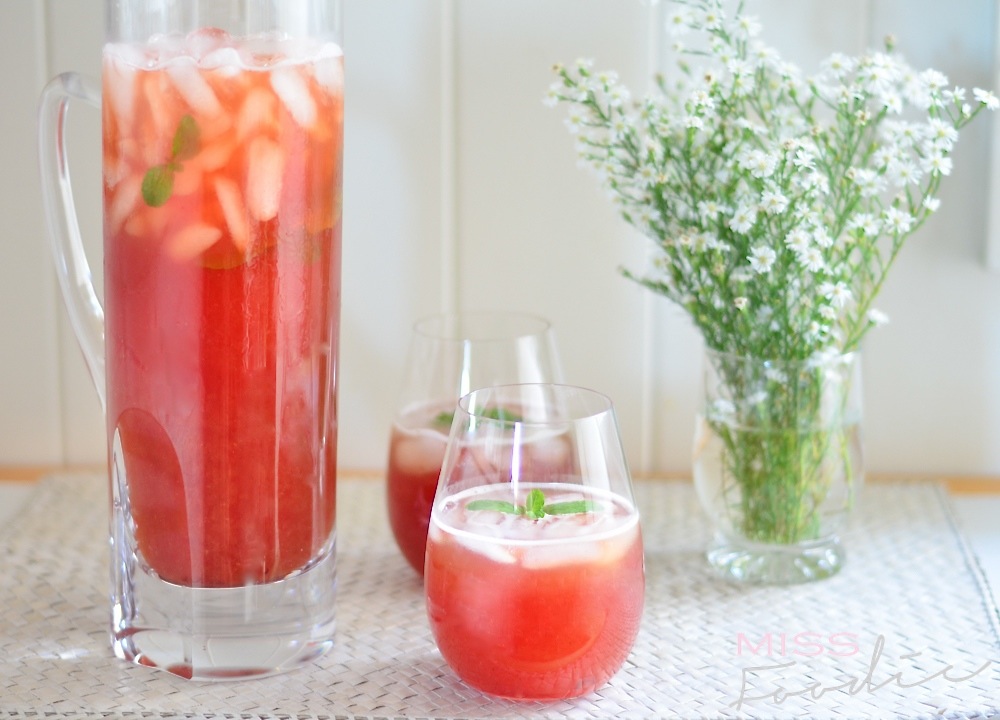 Plum Ice Tea
2015-03-15 17:27:26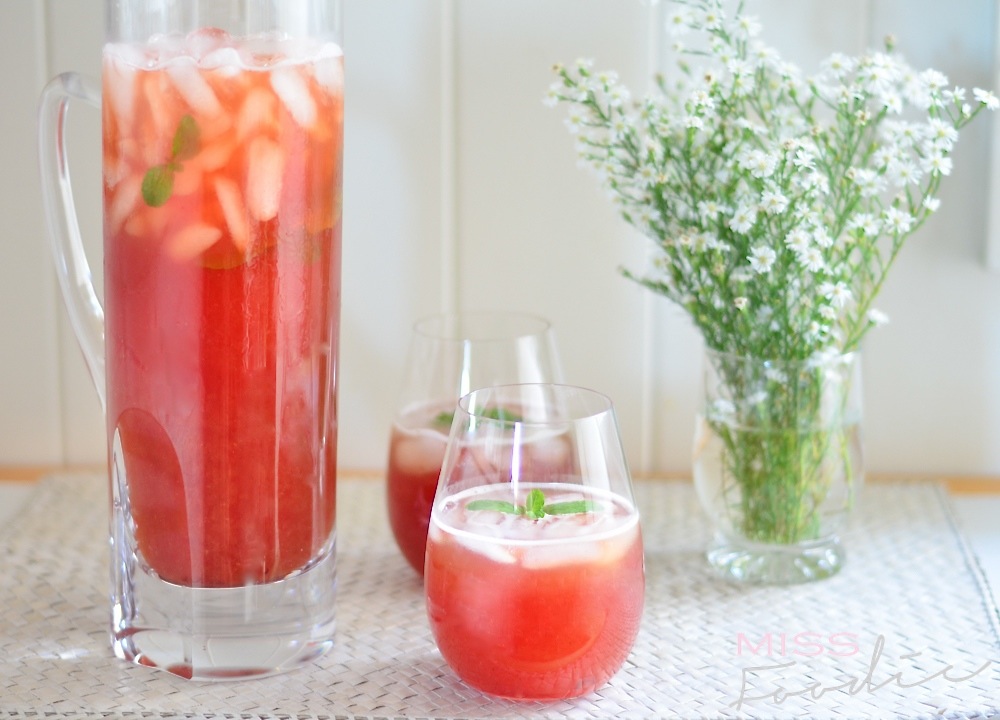 Ditch the sugar loaded Ice Tea brands and enjoy your own 'real fruit' flavoured ice tea at home.
Ingredients
4 cups cold water
4 bags of your favourite black tea
4 ripe plums, peeled (or not) and chopped into chunks
2 tablespoons lemon juice (or not)
5 mint leaves, plus mint sprigs for garnish
2 tablespoons agave (or 1 tablespoon caster suger)
Ice
Instructions
Place the water and tea bags in a large container with a lid and leave it to brew in a warm place.
Once the tea has steeped, get to making your drinks. Place plums in a blender with lemon juice, mint and agave. Add the tea and blend until everything is mixed and there isn't any chunks. Taste and add more sweetener if you need it.
Pour over ice and serve with a sprig of mint in each glass.
Notes
Other fruits to try: peach, blueberries, rasberries, strawberries, watermelon.
Try green tea instead of black tea.
Adapted from Thug Kitchen
MissFoodie http://missfoodie.com.au/