Friendly warning: In the spirit of Thug Kitchen's cheerful use of bad language, this blog post includes wording that might be considered offensive to some readers.
I stumbled across Thug Kitchen 6 months ago via a Chickpea Tabouleh image of theirs shared on Instagram. It read……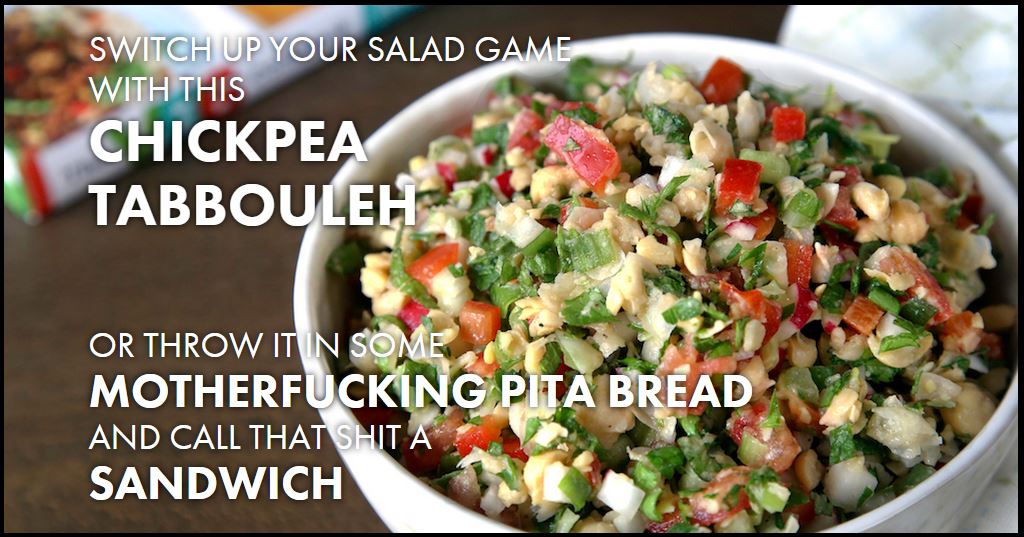 As my mischievous inner child came out, I couldn't help but laugh and continue to look for more entertaining Thug Kitchen images. It was then that I realised, Thug Kitchen was more than just a series of savvy pictures and vulgar words; these guys actually had something important to say – Eat Like You Give a F*ck! This simple philosophy is the title of their first cookbook – which thanks to my best friends Jess [The Beauty HQ] I now own.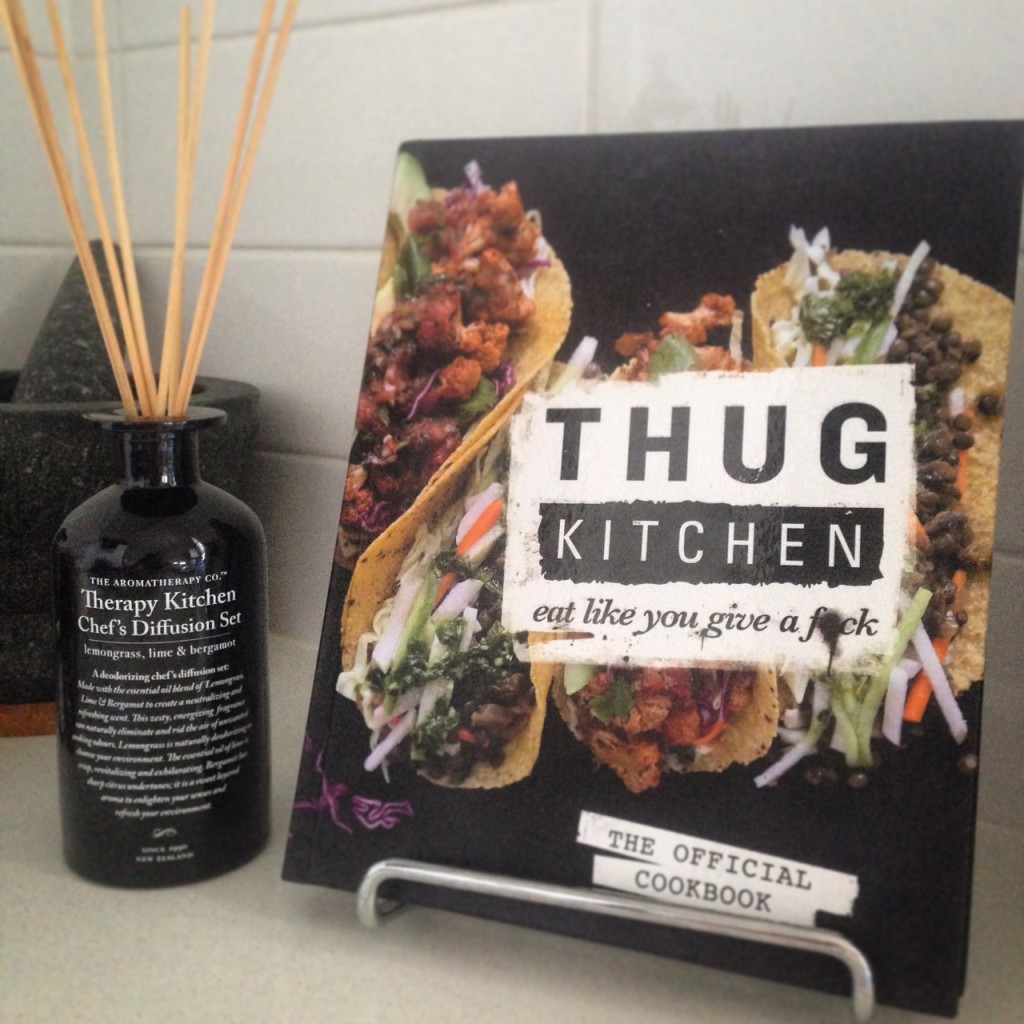 Thug Kitchen started as a blog in 2012. Authors Michelle Davis and Matt Holloway wanted to encourage people to 'eat more Goddamn vegetables' and adopt a healthier eating lifestyle, whilst making it more fun to cook in the kitchen.
Davis and Holloway's unusual style had the public believing there was a vulgar, over confident African American behind it all; weren't they wrong. They are in fact two Caucasian vegans living in the sunny hills of Hollywood. With fans like Gwyneth Paltrow and Jamie Oliver, they have certainly hit the big time! This makes bloggers like me excited at the possibilities.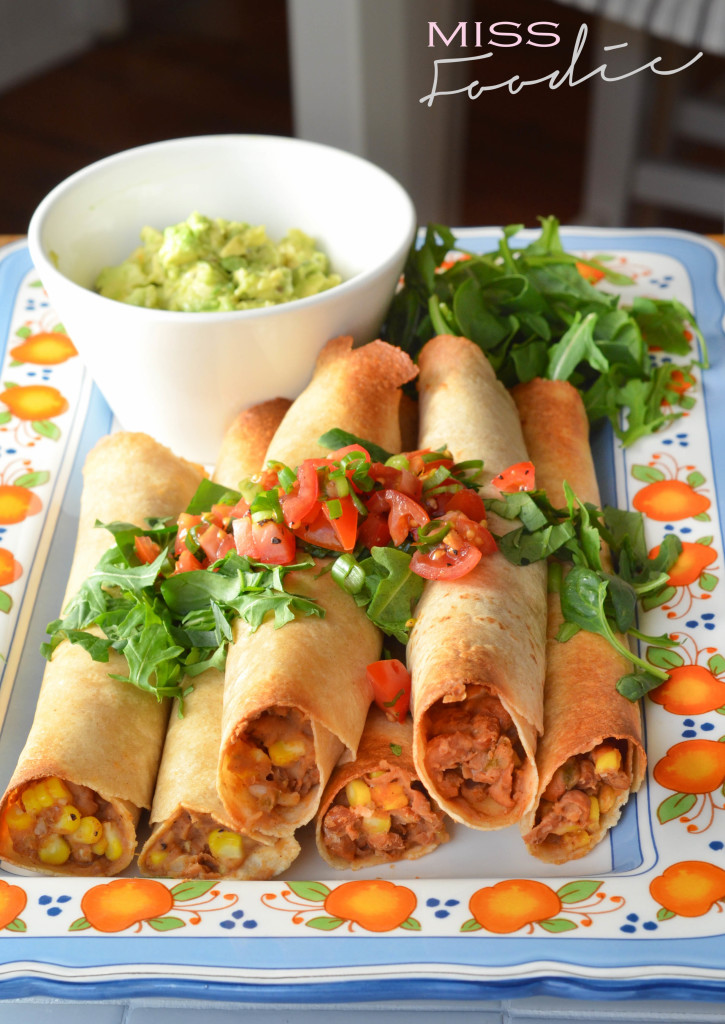 Thug Kitchen is full of delicious, plant based recipes that are easy to shop for and easy to cook – and I should know, I've made half a dozen dishes already and I've only had it for two weeks. B who isn't the biggest fan of vegetarian, has even enjoyed the Thug Kitchen meals I've made thus far – even the one which had tofu in it! Well… I'll be honest with you, I didn't tell him it was in there ha ha.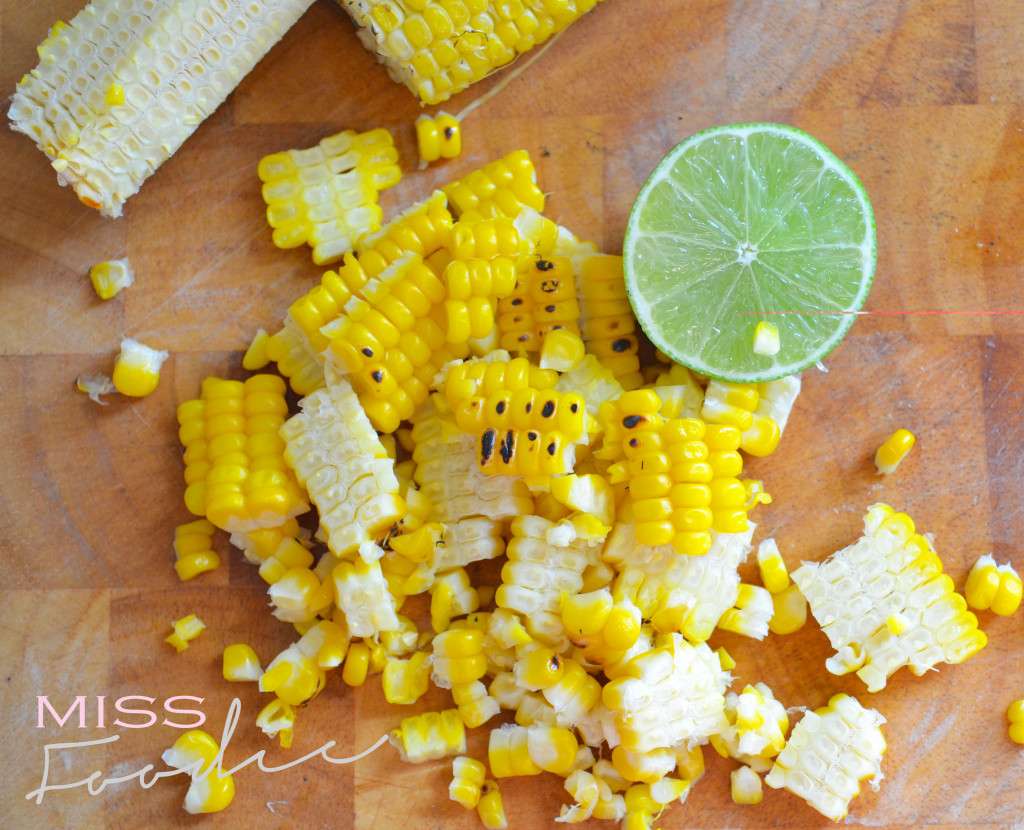 Grab yourself a copy, I promise you won't be disappointed. Here's their Sweet corn and green chile baked flautas.
Check out the Thug Kitchen Cookbook Trailer it's very funny viewing – View Thug Kitchen trailer here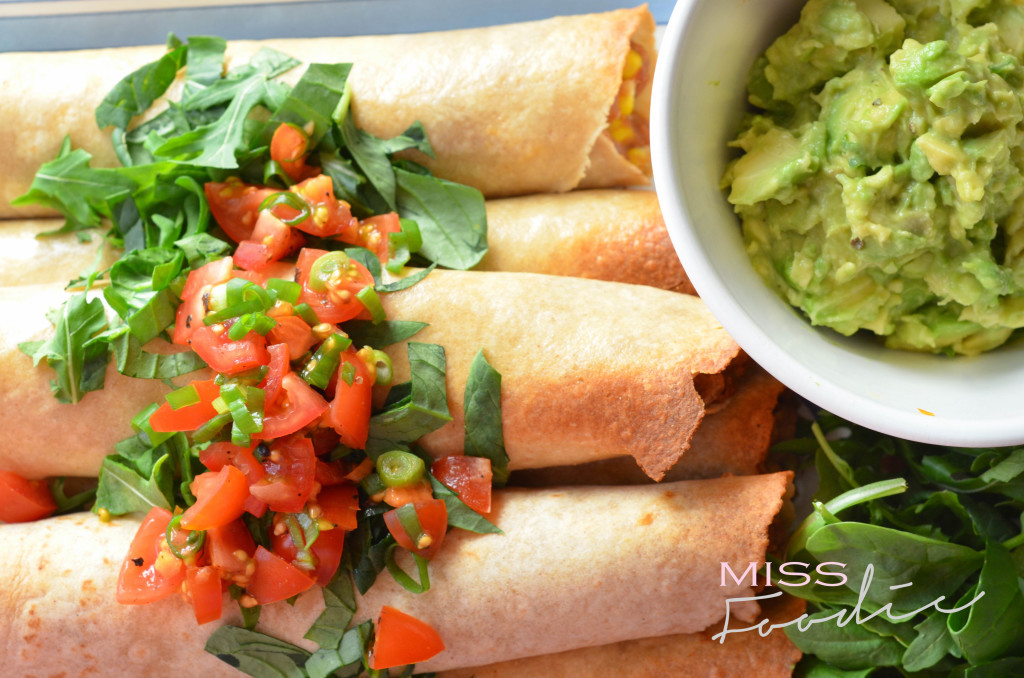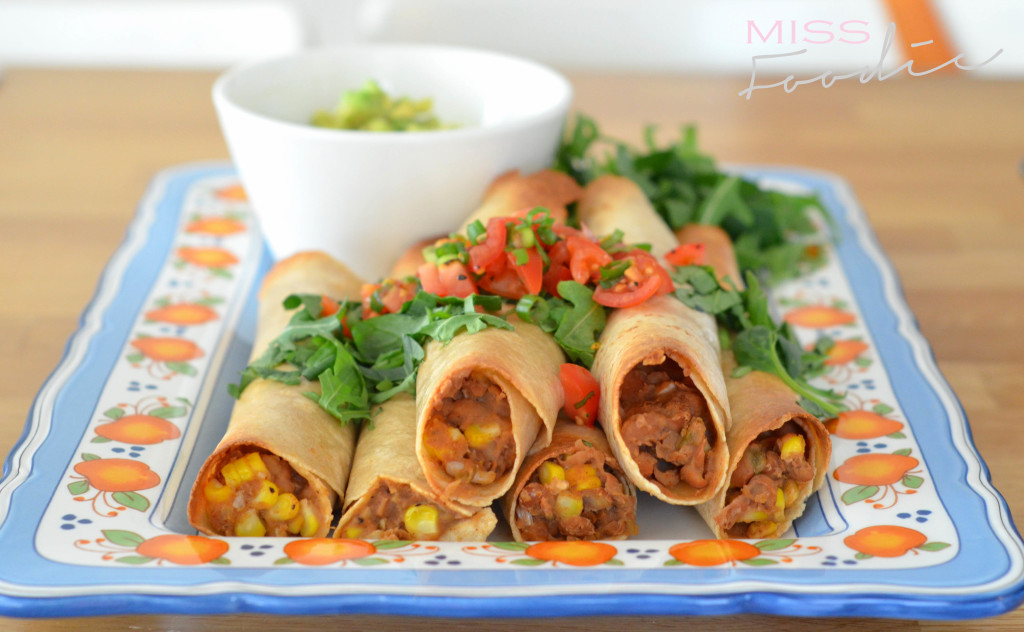 Sweet Corn and Green Chile Baked Flautas
2015-01-11 15:41:37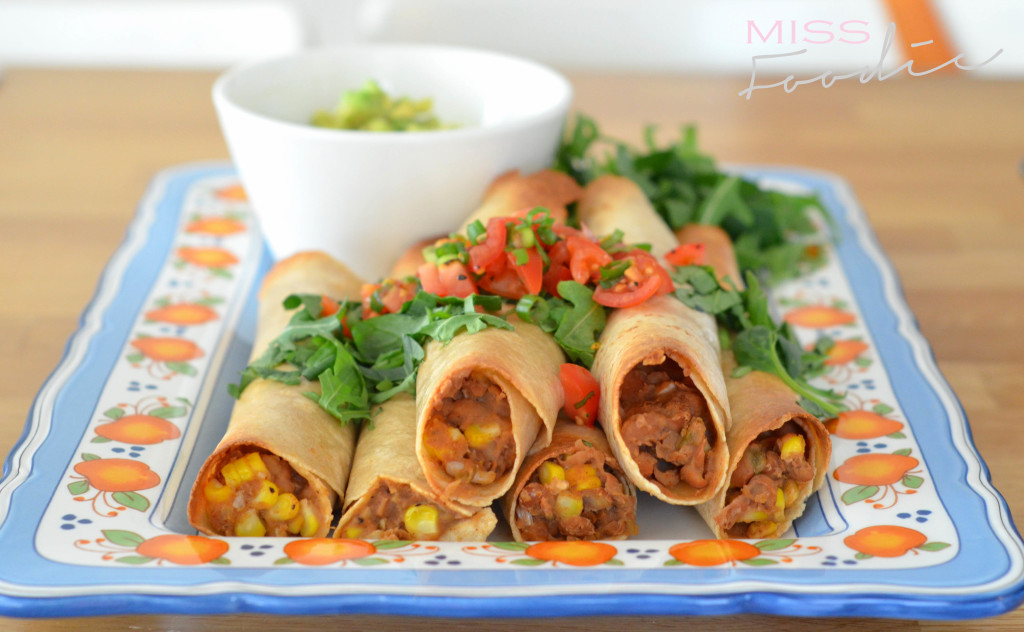 A substantial, cheap and easy vegetarian dish that's sure to please. Delicious served hot, but equally tasty served cold - perfect for the lunchbox!
Ingredients
Cooking spray
1 tsp olive oil
1 cup chopped onion (about 1/2 onion)
2 tsp chill powder
3/4 tsp ground cumin
1/2 tsp salt
4-5 garlic cloves
3 cups cooked pinto beans*
1 can mild green chiles*
Juice of 1/2 lime
1 cup sweet corn kernels
12 tortillas (I used gluten free wraps)
Instructions
Crank your oven to 190°C. Grab a large baking sheet and coat it with a little cooking spray
Heat up the oil in a large sauté pan over medium heat and throw in the onion. Cook until the onion starts to brown, about 5 minutes. Add chili powder, cumin, salt and garlic and cook for another 30 seconds and then turn off the heat.
Throw the beans, chiles and lime juice together in a big bowl. Mash them up using a potato masher or a spoon until a paste forms. It's cool if there are some whole beans left here and there, you don't need to spend the whole day mashing. Fold in the sautéed onions and corn and stir that sh!t up. Your filling is ready.
Using a griddle, your oven or the microwave, warm up the tortillas (or gluten free wraps). Grab about 2 heaping tablespoons of the filling and spread that sh!t in a nice line toward the edge of the left side of one of the tortillas from top to bottom. Then roll that sh!t up nice and tight from left to right. You could even put a small smear of beans towards the other end of the tortilla to help that ******* stay shut. Place the flauta seam side down on the baking sheet about an inch or two away from its flauta brethren. Make sure the filling got all the way to the ends and then adjust how you distribute the filling next time. Damn. Keep going until you run out of tortillas or filling.
Lightly coat them all with cooking spray and bake for 10 minutes. When you pull them out, the bottoms should be golden - if not, stick them in for another couple of minutes. When the bottoms look good, turn them over and bake those **** until they're golden and crispy on both sides, another 5-7 minutes. Serve warm topped with lettuce and salsa if you want to impress some *****.
Notes
Pinto beans - I used Mexe Beans from Woolworths
Green chiles - I used 1/2 jar green Jalapeños
The directions above are word for word from Thug Kitchen's cookbook. The asterisks are in replace of naughty words worse than sh!t.
MissFoodie http://missfoodie.com.au/