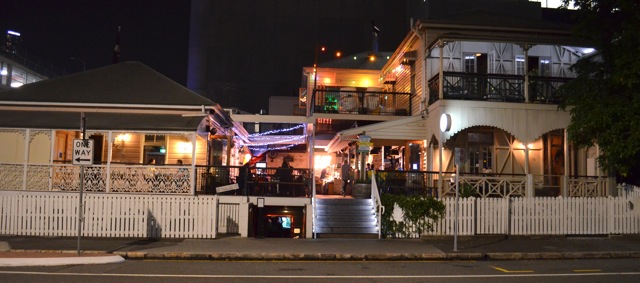 Though the warm autumn weather and blue skies comfortably continue; winter has indeed arrived on the gas-heated porches of Alfred and Constance with the launch of their new winter menu.
Offering an array of locally sourced, top quality comfort food, regulars will be pleased to see a robust food line-up at Alfred and Constance during the upcoming winter months.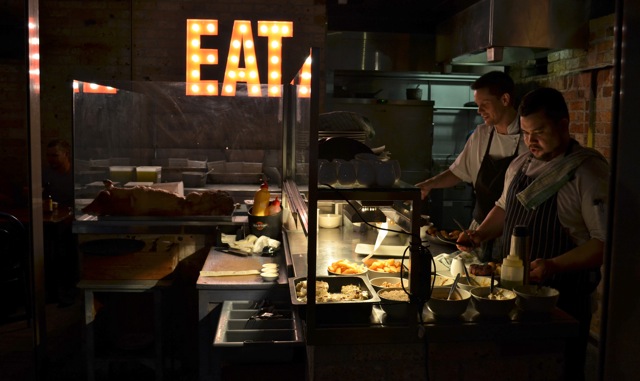 Patron Chef Jocelyn Hancock and Head Chef Dave Lindsay work polished flavours into homey, good tasting classics—artfully showcased in my entrée by a touch of bourbon caramel over Southern Style Chicken Drumsticks. Please don't forget to squeeze the lime people! It cuts through the fried chicken lavishness and enhances the dish.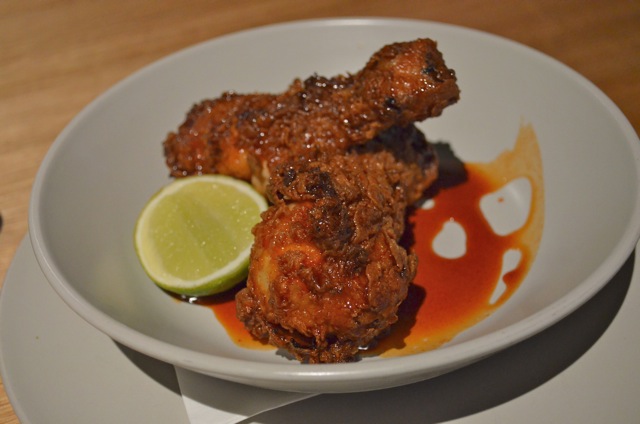 Flame Grilled Lamb Cutlets with the fluffiest of cous cous, creamy yoghurt and tahini and garlic sauce is another standout in the starter area. While the Haloumi Sliders were pleasing, there was a little too much in-house bun and not enough delicious beetroot relish and haloumi; however the roasted hazelnuts made for a crunchy collaboration.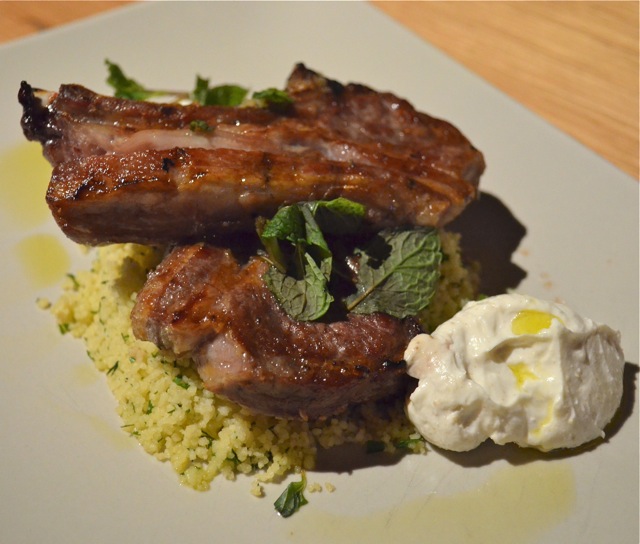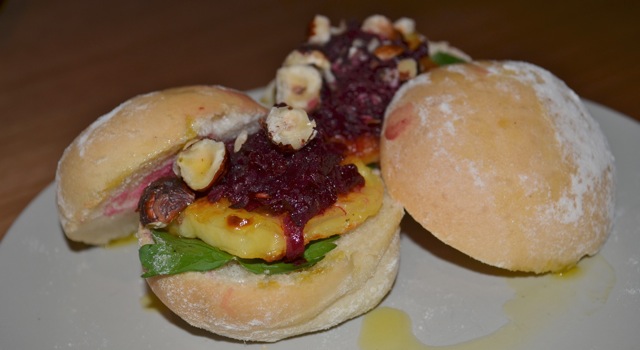 For mains B and I went for the Beer Glazed Short Rib served with Asian slaw. So in vogue right now is the beef short rib and I don't hear anyone complaining. Having sampled my fair share, I have to say Alfred and Constance's take on the dish was a winner. The beef was melt in your mouth and fell off the rib with lustrous finesse.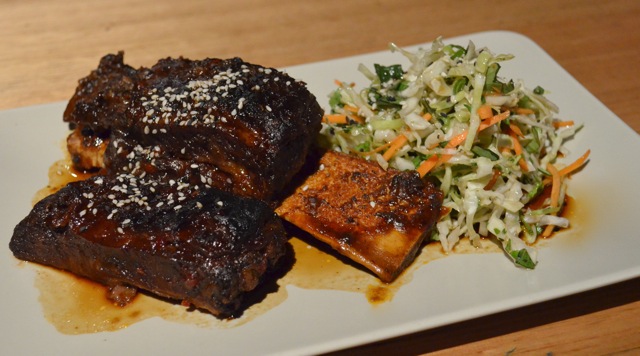 So many times has Gnocchi been a letdown – not on this winter menu. The Pumpkin Gnocchi with its combination of burnt sage butter glazing the tiny pieces of sweet roasted pumpkin, walnuts and dollops of Woombye feta (looking almost similar to ice-cream) was the perfect accompaniment to this unfaultable gnocchi.
You'll never complain about eating your sprouts again once you try the Sautéed Pea Salad. Garnished with pan fried brussel sprouts and broccolini, it was the bacon chips and pine nuts that turned these boring vegetables into something else.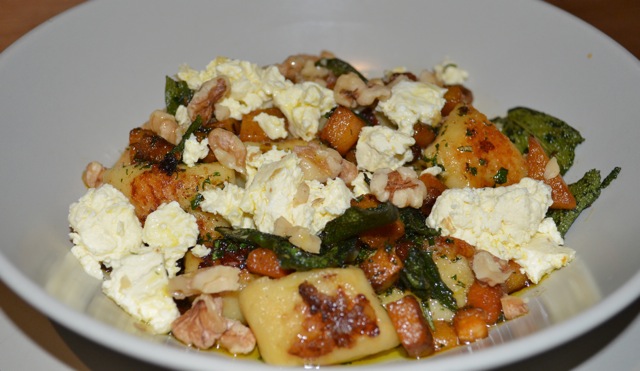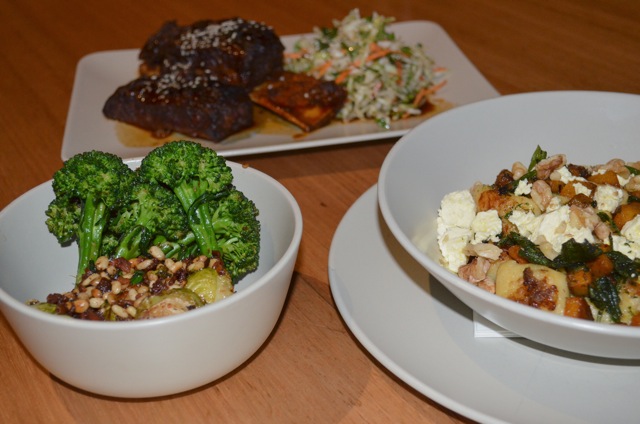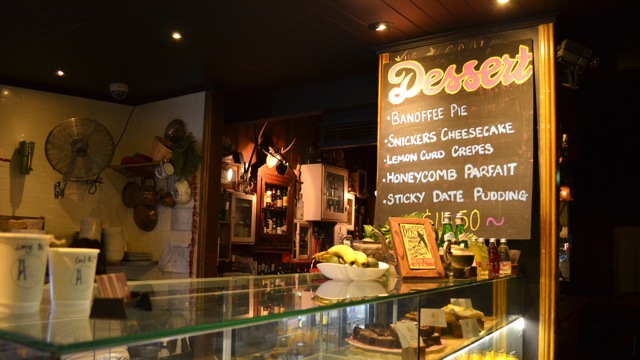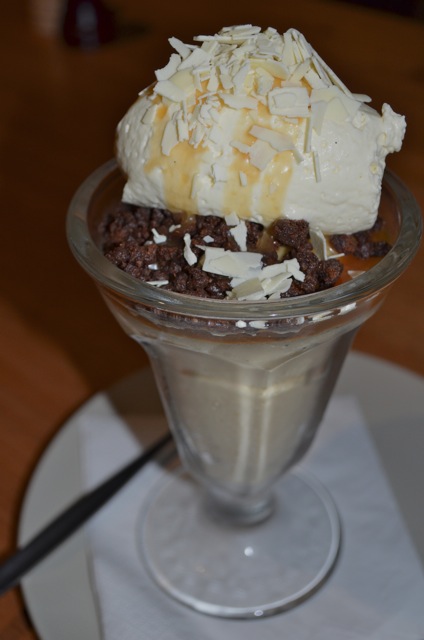 The Alfred and Constance space manages to be simultaneously spacious and cosy. Long trestle tables coupled with a mismatch of timber and plastic chairs fill the large outdoor Vanguard Beer Garden giving the space a schoolhouse-meets-Colonial porch feel. Alfred's Café dotted with stately leather armchairs, bric-a-brac and dark lighting, veers more toward an eclectic grandparent's study. And the White Lightning Tiki Bar, well that's just the house party that never stops. A stop in at Alfred and Constance is rather like catching up with an old mate sipping beers in his Queenslander home.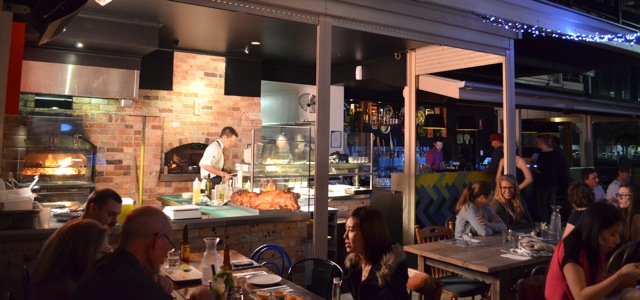 Those who tend to shy away from the bustling crowds of young Brisbanites might enjoy dining at Alfred and Constance during the early part of the week as it's a lot less busy. Others who love the party atmosphere, and wish to be 'lei'd' – a common practice amongst the staff and patrons of Alfred and Constance – will enjoy their late nights and weekends.
Alfred and Constance
130 Constance St, Fortitude Valley QLD
(07) 3251 6500
Make a reservation
Miss Foodie was a guest of Alfred and Constance