I recently checked out the $400M refurbished Westfield Garden City and was blown away by the centre's new foodie precincts; one questions if you're even in a shopping centre at all (read post here).
So inspired by my Grill n Bao Chinese burger from the vibrant Asian marketplace, 8 Street, I couldn't wait to get home and recreate my own version. I tossed up the idea of a beef or chicken filling, but twice cooked pork with an Asian-slaw won my hungry heart. With Kewpi mayo, a slice of gherkin and a garnish of fresh coriander and mint, these sliders are full of divine flavour.
On this occasion, I wasn't going to attempt making traditional Chinese steamed buns so I instead bought Asian dinner rolls from Breadtop Bakery. Their dinner rolls are quite sweet compared to normal dinner rolls, but that's what works here. You could do as I did and make sliders, but they could work equally well as hearty burgers too. I hope you enjoy my Asian Pork Sliders.
ASIAN PORK SLIDERS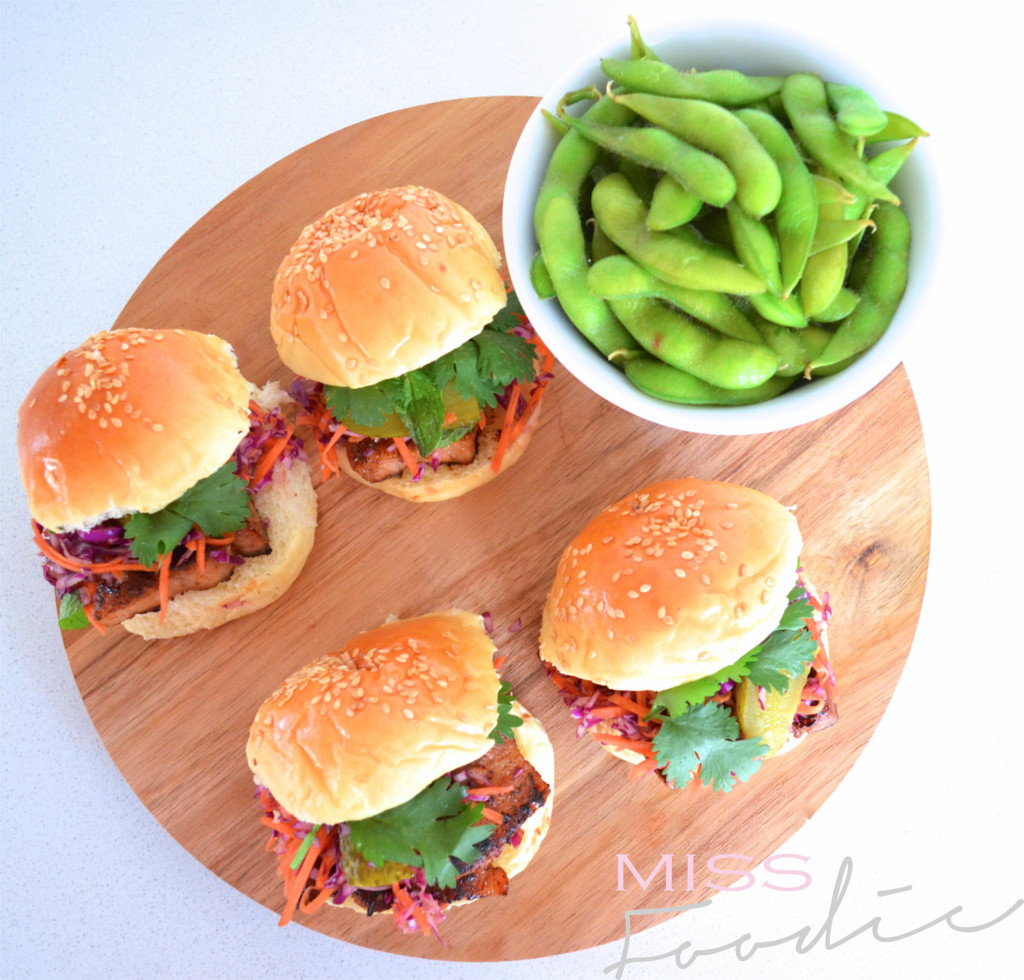 INGREDIENTS
PORK
750g Pork spare ribs
2 cups coke
1/2 tsp Chinese five spice
SAUCE
1/3 cup Hoisin sauce
3 tbsp soy sauce
Splash of sesame oil
1 tbsp garlic, grated
1 tbsp ginger, grated
1 tbsp Asian chili sauce
ASIAN SLAW
2 cups red cabbage, shredded
1 carrot, shredded
1 tbsp rice vinegar
1 tsp fish sauce or soy sauce
1 tsp sesame oil
SLIDERS
12 Breadtop dinner rolls, halved and lightly toasted
Kewpi Mayonaise
Fresh mint
Fresh coriander
4 pickled gherkins, sliced

Method
Preheat oven to 150°C
Remove the skin (if any) from the pork. Transfer pork to a baking dish and sprinkle with Chinese 5 spice. Pour enough coke over to completely immerse the pork.
Bake for 1 – 1½ hours, turning half way through cooking.
Once cooked, remove from the oven and transfer pork to a plate to cool slightly. Discard liquid.
Meanwhile you can make the sauce and the salad.
For the sauce, combine all the ingredients into a large bowl, mix and set aside.
Same goes for the salad, combine all the ingredients into a large bowl, toss and set aside
Before the pork's second cook, I recommend cutting the pork strips into ¼ – we are making sliders on this occasion after all. Transfer pork pieces to sauce bowl and coat liberally.
Cut your Breadtop dinner rolls in half and transfer to an ovenproof tray to warm up in a very low 100°C oven. (I simply used the leftover heat from the pork's first cook to heat mine)
Heat a pan and cook the pork long enough that the marinade is caramelised on both sides.
Remove dinner rolls from oven – it's time to assemble our Asian Pork Sliders.
Spread Kewpie mayonnaise on each dinner roll then layer with two caramelised pork pieces, slice of gherkin and finally finishing with a topping of Asian-slaw, fresh coriander and mint.
Serve alongside a bowl of edamame and you are good to go.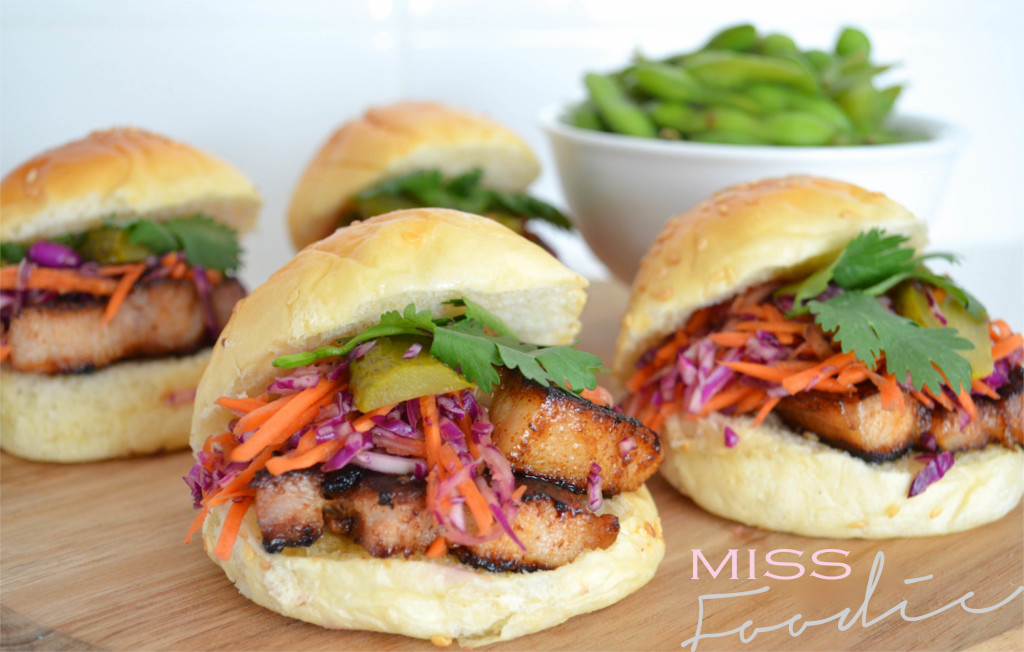 Asian Pork Sliders