Needing to use some bacon up today and rather than cooking up bacon and eggs for breakfast I thought I would bake some Bacon Spinach muffins for brunch.  The recipe below makes approximately 12 Bacon Spinach muffins. A big tip is not to stir your mixture too much! I did and I think that's why they didn't rise as much as I'd have liked. They still tasted good, especially drenched in butter!
Bacon Spinach Muffins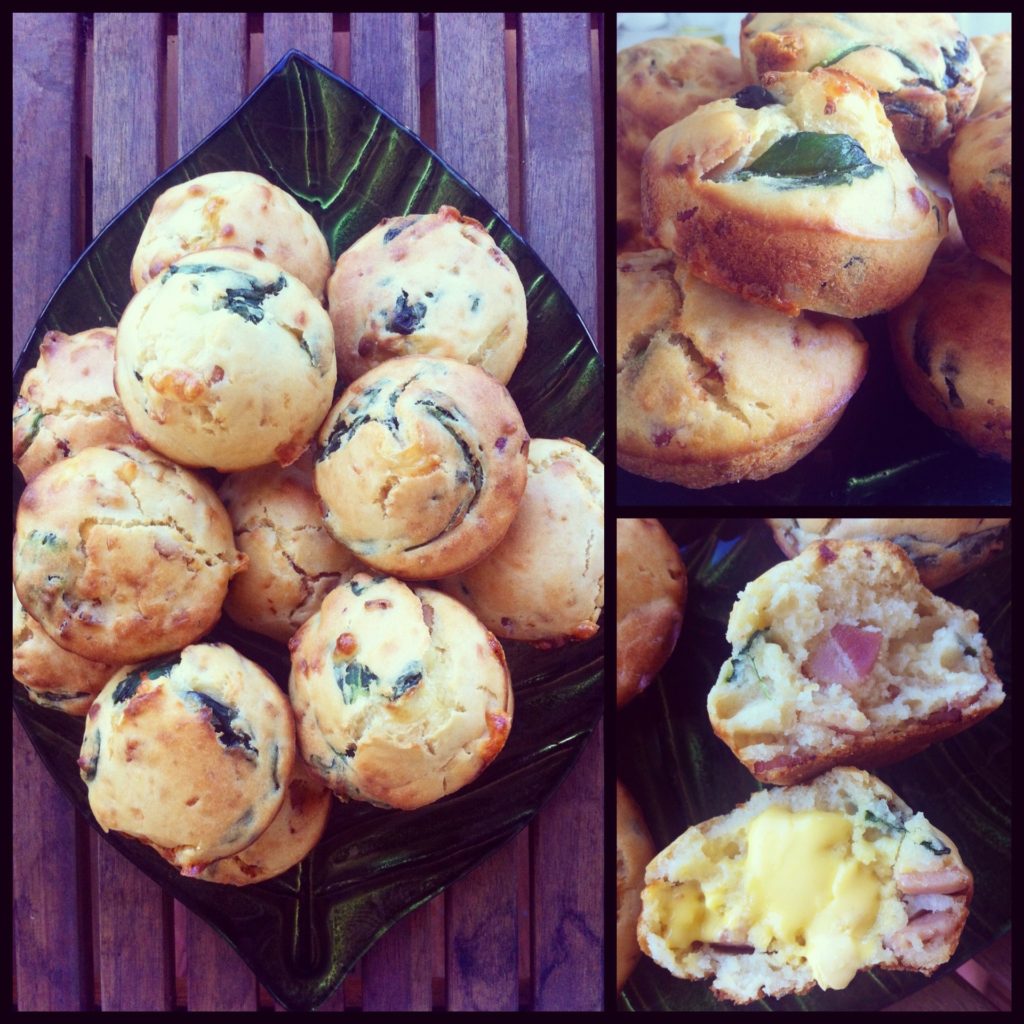 Ingredients
2 teaspoons olive oil
1 brown onion, grated
5 rashers rindless bacon, chopped
1/2 bunch English spinach leaves, shredded
2 1/2 cups self-raising flour
1 egg, lightly beaten
1 1/4 cups milk
1/3 cup extra-light olive oil
1/2 cup grated tasty cheese
Method
Preheat oven to 200°C. Grease twelve 1/3-cup muffin holes.
Heat olive oil in a frying pan over medium heat. Add onion and bacon. Cook, stirring, for 3 minutes or until onion is soft. Stir in spinach. Remove from heat. Set aside for 2 minutes or until spinach wilts. Allow to cool.
Sift flour into a bowl. Combine egg, milk and extra-light oil in a jug. Mix well. Pour into flour. Stir gently until almost combined. Fold in bacon mixture and cheese. Spoon into muffin holes until three-quarters full.
Bake for 15 to 20 minutes or until a skewer inserted into the centre comes out clean. Serve warm.
Bacon Spinach  Muffin recipe courtesy of  Super Food Ideas – Recipe by Emma Braz