I know I know it's been a while…. Weddings, baby showers, Easter, you know how it gets.
Wednesday night saw Miss Foodie and some very close friends took a trip to a modern Australian French bistro in Woolloongabba – Bistrot Bistro. I wrote about the renovated Woolloongabba precinct back in February; 'Woolloongabba's where it's at" I mentioned a few restaurants and pubs in the area but oddly bypassed this little gem. Set in the historic Good Year Tyre and Rubber building, Bistrot Bistro still has some of it's original interiors. Timber floors, window frames, and if you look closely enough you can even see the original brick archways. I loved the seating arrangements, if you have 2-4 people dining you can snap up one of their cute pin-striped booths. They also have a long leather seat with cute little tables running along front; just like in France. They certainly have done a superb job of renovating this abandoned building; and with Edith Piaf singing in the background, the room oozes French la de da.
P.S Check out their cellar room function area…impressive let me tell you.
Foooooood time!!! Their menu is indeed inviting and the service absolute. Our waiter was very helpful with suggestions and very patient; you should see me I'm hopeless! I can never decide what to order.
I could describe in detail my every mouthful, but we all know a picture speaks louder than words.
For entree we ended up ordering the same thing…. could you resist soft figs with fromage (similar to quark) and watercress? We couldn't. We ate it too quickly to take a picture.
Changing the subject for a second. I love it that when I go out for dinner with my close friends, I get the opportunity to have a tiny taste of everyone's meals; yeah it's called sharing and if you don't do it you should start right now!
OK what we ate…..
Grilled Pork and White Bean Salad
The white beans were cooked in a broth of pork bones and stock, so yummy!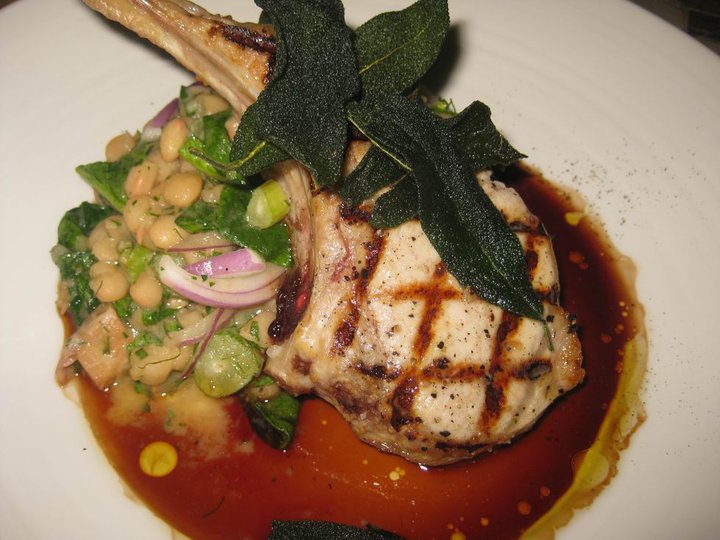 Braised Lamb, Red grapes and Crumbed Sweet Bread
The dish is compared to pork belly but a little less fattening. The warm grapes were very complementarity of the lamb. If you're hungry though this isn't going to hit the spot, but you can opt for one of their yummy side dishes to solve that problem.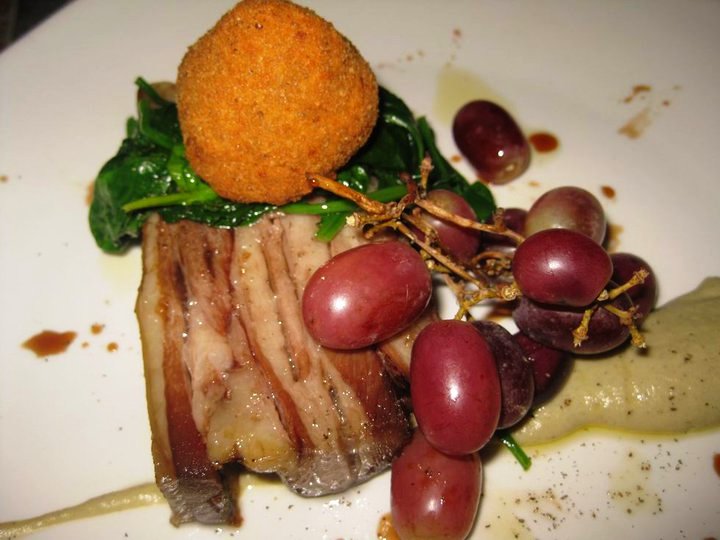 Ragout of Clams with Sauce Rouille & Fresh Sourdough
Bistrot Bistro had run out of mussels that day sadly, but they offered to do the same meal but replacing the mussels for clams; it was most enjoyable. The fresh sourdough was perfect to soak up all the creamy rouille deliciousness.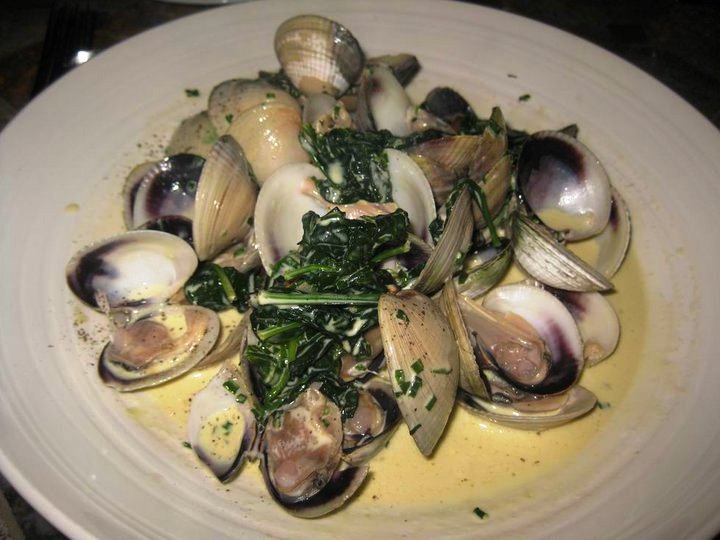 Creme Caramel
The caramel in this was so sweet and tasty, even toffee like. If I remember correctly I nearly licked the bowl.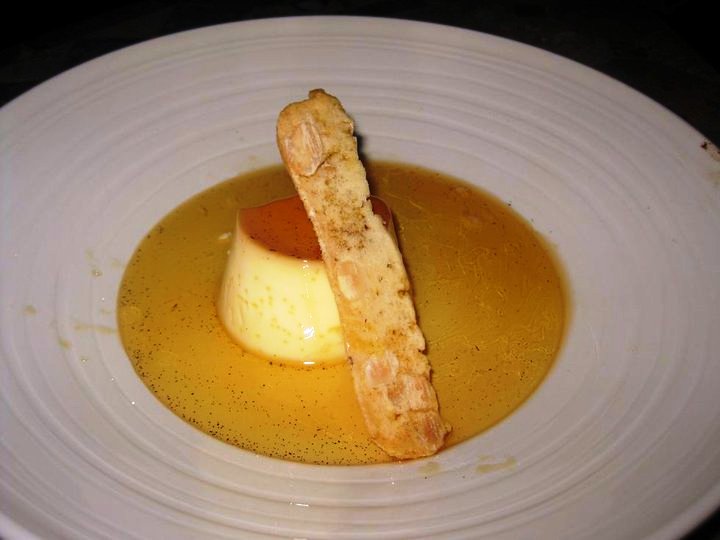 Blueberry Frangipane Tart with Buerre Noisette ice cream
The spoon was dug into this before we got to take the photo lol so it did look perfect on arrival to our table. The Buerre Noisette (hazelnut butter) ice cream was so nice beautiful and the blueberry franipane tart was light and fruity.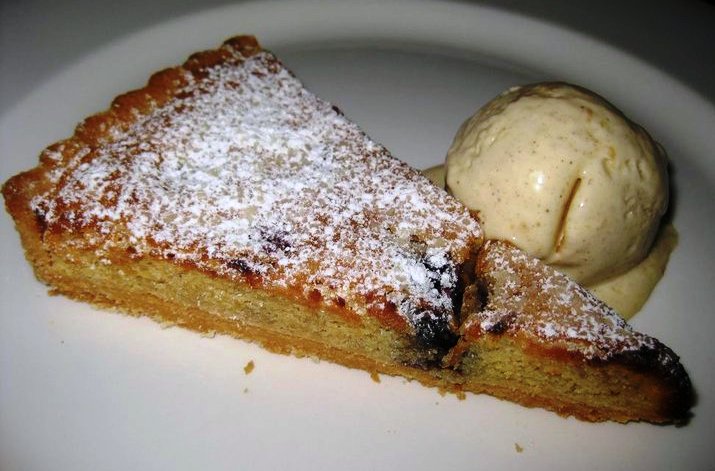 Chocolate marquise topped with creme fraiche
 I didn't personally taste this because it looked far too rich for me but the moans around the table when people were tasting it certainly tells me it was decadently sweet.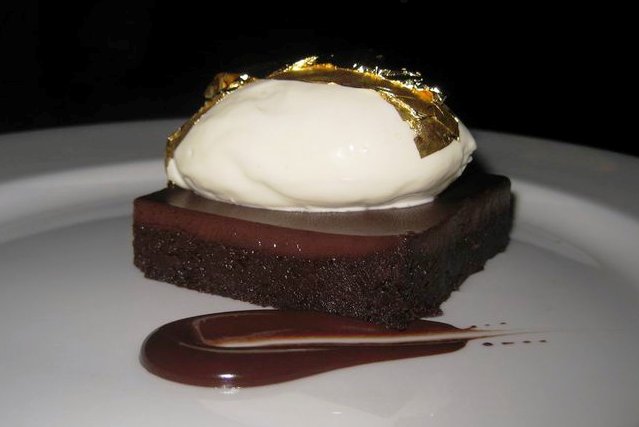 Would I dine at Bistrot Bistro again? Yes.
Was Bistrot Bistro the best food I have ever tasted? No.
Is the food really really yummy? Yes.
Is the decor warm, cosy and inviting and perfect for a romantic dinner or catch up with friends? Most definitely!
I'll let you make up your own mind; but I certainly know that this modern Australian French bistro hasn't let the reputation of the Woolloongabba precinct down one bit.