Campos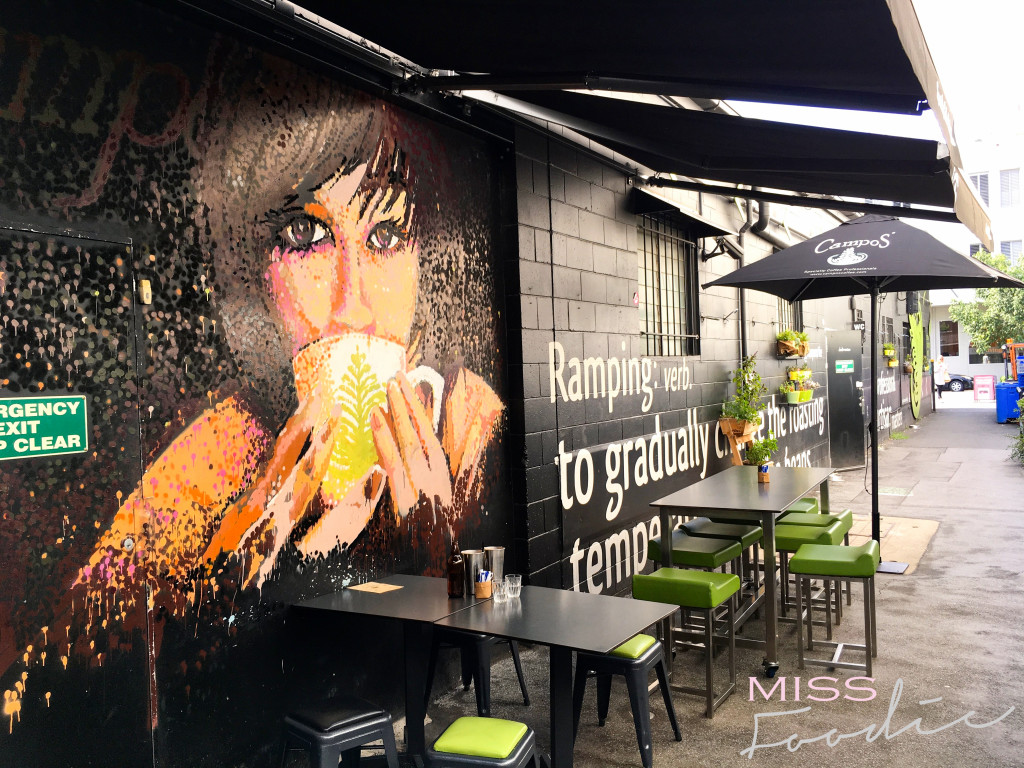 Cruising down Wandoo Street, Fortitude Valley you might pick up the comforting notes of freshly brewed coffee drifting from the Campos quarters.
A renowned coffee shop yes, but it might come as a surprise to some that Campos also offer a seasonal menu as well. In fact, I was recently invited to check out the new autumn menu by Head Chef, Damien Tosh. Being all of five minutes from work; and well overdue for a catch up with a work colleague, I thought sure why not.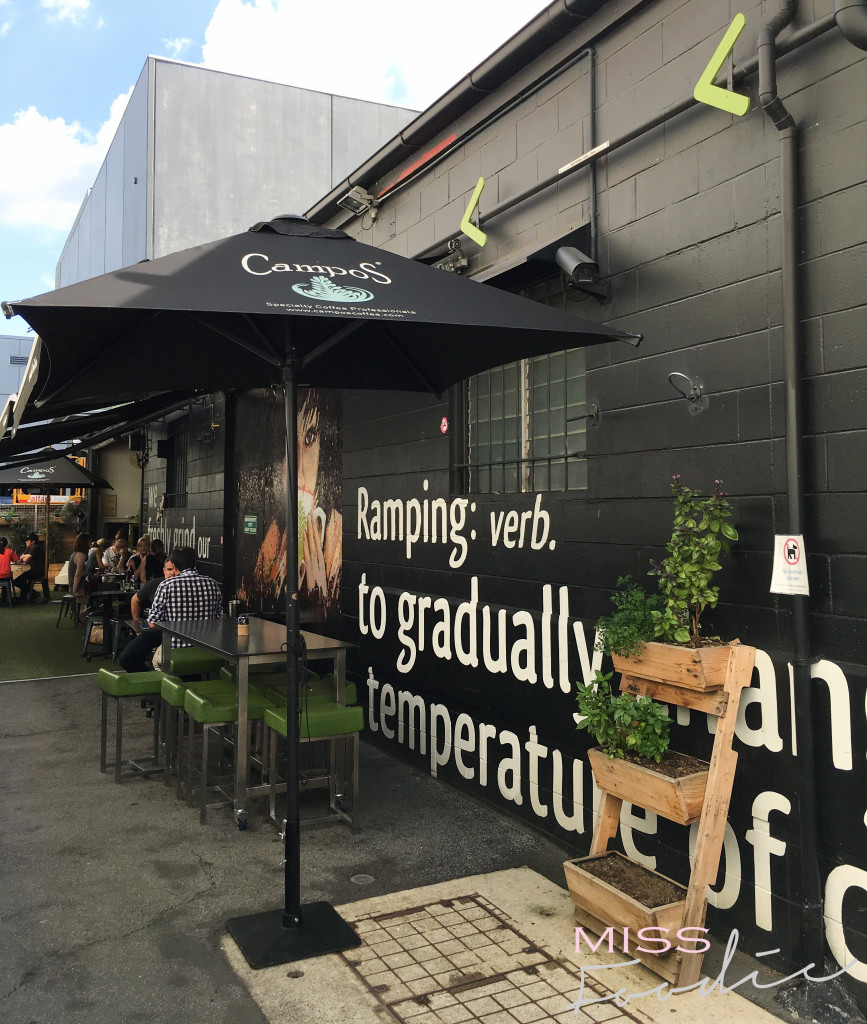 Making our way down the laneway to Campos, we were welcomed and seated promptly. Reading the menu; which boasts bold dishes for the colder months, proved challenging to make a decision. Braised rabbit and cotechino tarlet sounded too good to pass up; so too the saffron waffles with beetroot salmon. We finally settled on sharing and agreed on the potato and herb gnocchi tossed through oxtail ragu with trifle oil and Parmesan – I know right! Yum. I especially loved the presentation of the fried onion, or for the Sci-fi enthusiast – satellite dishes if you will. The dish was very rich and perhaps a little too much for a work lunch but sharing it worked out a treat.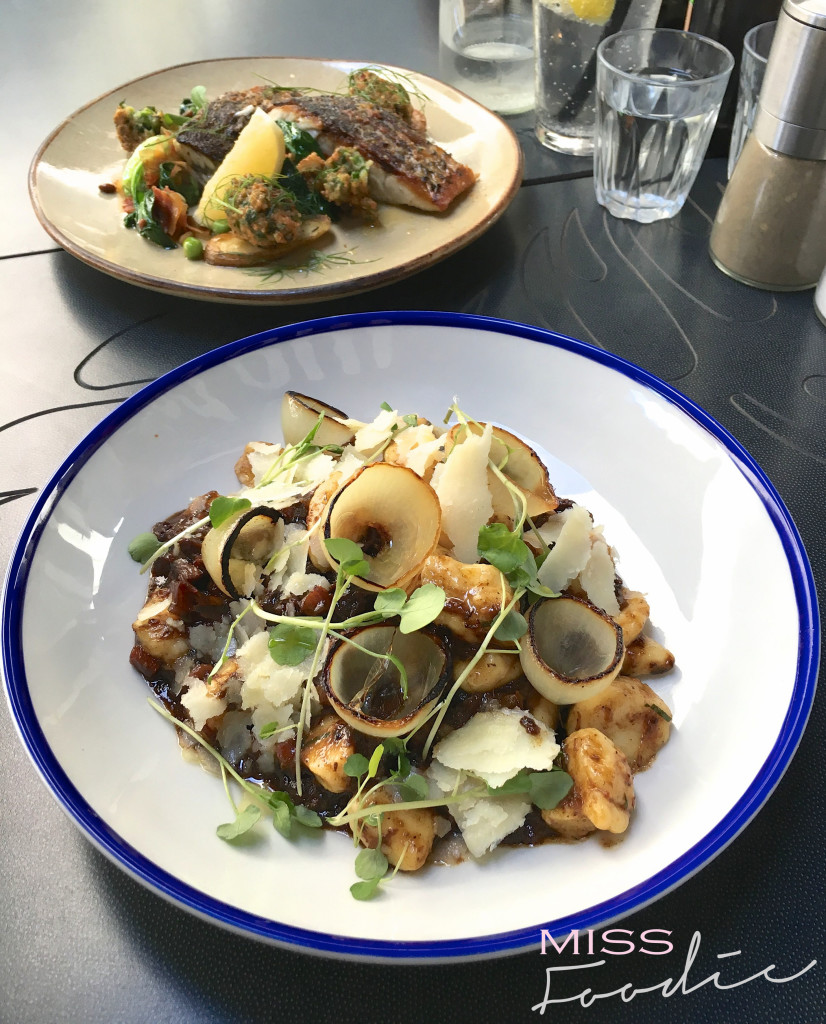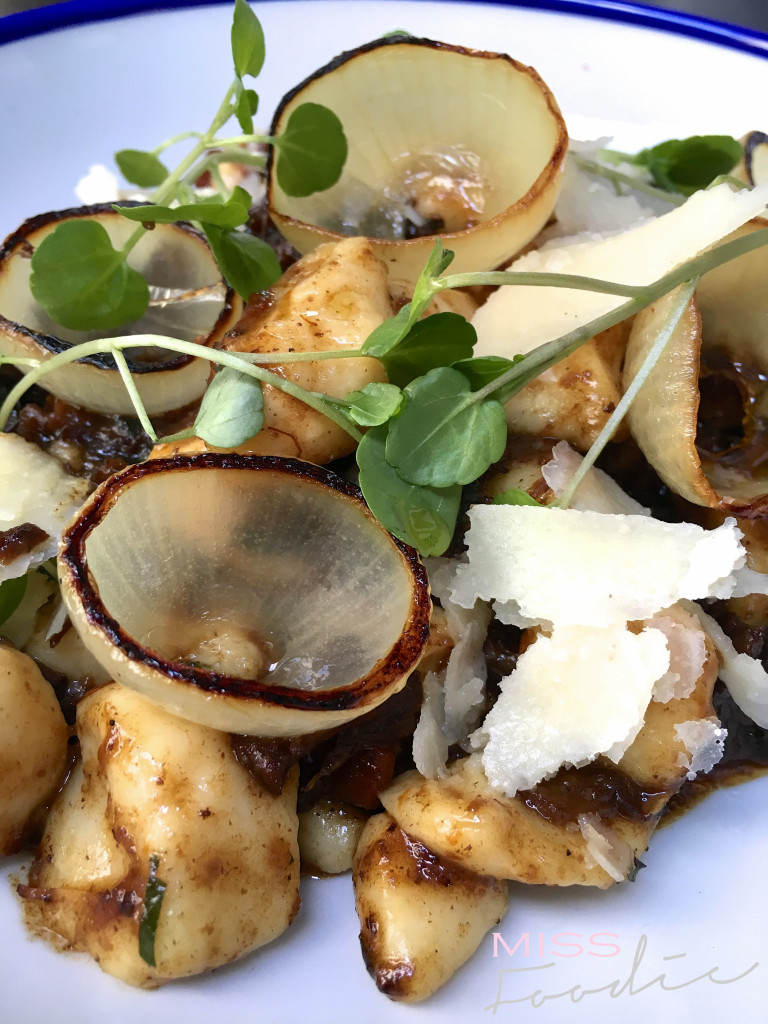 The next meal we shared was the agreed favourite of the day, Cone Bay Barramundi. Served alongside sauteed butter lettuce, pancetta, pine nuts, kipfler potato, king prawn fritters and finished with a lemon infused oil, it was a delight to savour under the Autumn sun. The barra with its perfect crispy skin was mouthwatering-fresh and went awesome with the rest of the dishes components.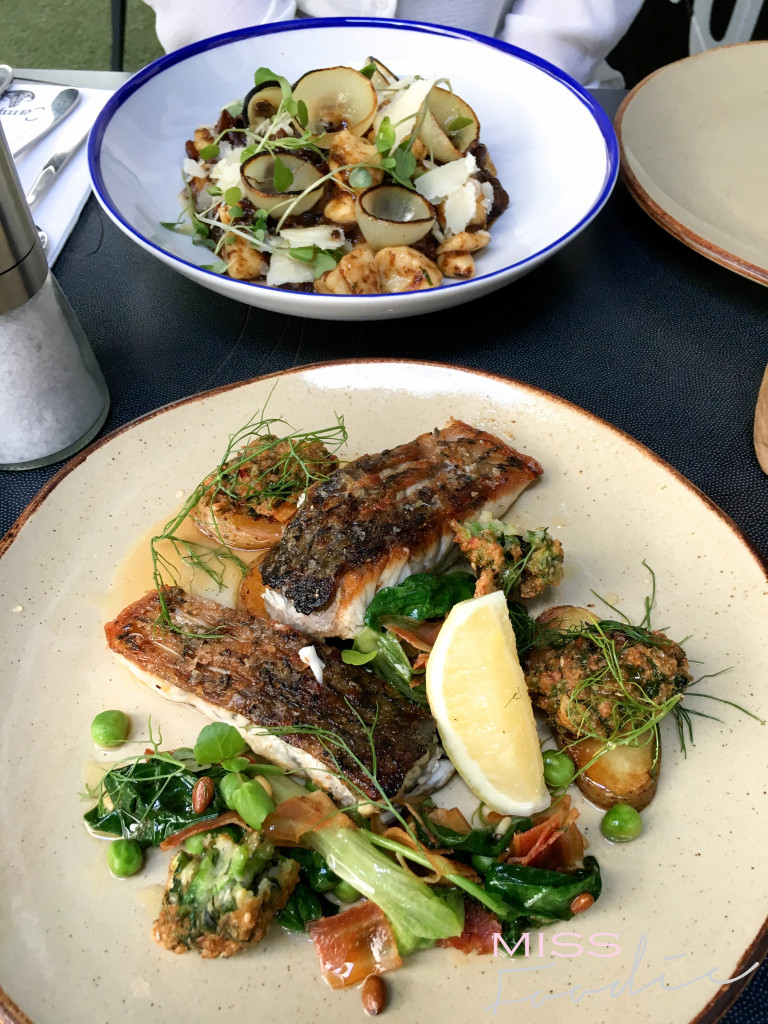 Campos's menu changes monthly which Damien says enables him to play around with seasonal produce and really highlight some incredible ingredients. "We like to keep some favourites and tweak some dishes, our kitchen likes to produce good food done well in a relaxed atmosphere".
Campos produce the majority of their menu in house and are very proud of what they are serving guests. And so they should be.
Serving breakfast and lunch 7 days a week, get in and treat yourself to both quality coffee and good food. You will have to get in quick to try this particular menu though as it will change in a fortnight.
Buano appetite.