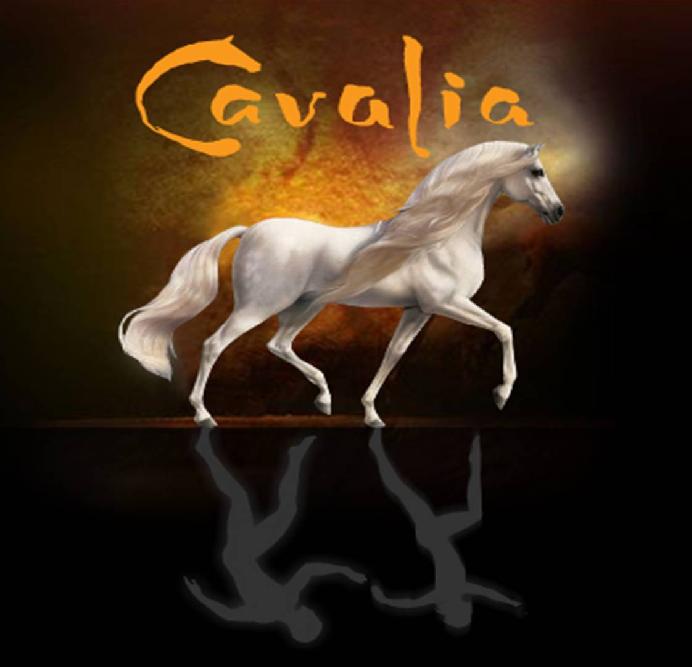 No doubt you've seen the Cavalia show displayed on every second billboard in Brisbane or perhaps you've caught a glimpse of the big white top at DFO. So what it's it all about I hear you ask?
"Cavalia is a fusion of equestrian and performing arts, multimedia and special effects. Conceived by Normand Latourelle (cirque de sole) and often labelled an equestrian ballet, Cavalia is a spectacular and moving tribute to the relationship between men and horses throughout history, a dream of freedom, cooperation and harmony. In a fairy tale setting filled with poetry and emotion, the show innovatively integrates acrobatics, dance, aerial stunts, live music and equestrian arts. Under the White Big Top, a 50-metre stage permits the horses to express themselves in all their splendour, nobility and strength, often completely free."
All reports and reviews I've seen and read about Cavalia have been stand out. I was lucky enough to enjoy horse riding lessons when I was a young girl and I have loved the beauty and spirituality of horses ever since. I've also never been to a show in a big top tent before so as you can imagine I'm most excited to be going along to what appears to be a magnificent show.
If you're keen to join me you will find all the details on the Cavalia website.
Cavalia Dates
March 6 – March 24 2013
Where
White Big Top at DFO Brisbane Airport
Price
$59.00-$365.00
Duration
Around 2 hours 30 minutes, including a 20 to 30 minute intermission.
Food and beverages
Refreshments and snacks are available in the General Admission tent.
Parking
On site paid parking is available at every show, 90 minutes before the show begins.
Directions
http://www.cavalia.net/en/cavalia-show/tickets-info/brisbane-qld-au/directions
Important notes:
The White Big Top is equipped with AC in the summer and is heated when necessary

Smoking is not permitted in the Big Top

Mobile phones must be turned off during the show

Video/photo cameras and recording devices are not permitted in the Big Top

No animals are permitted in the Big Top (other than our performers) unless they are for guide or mobility assistance