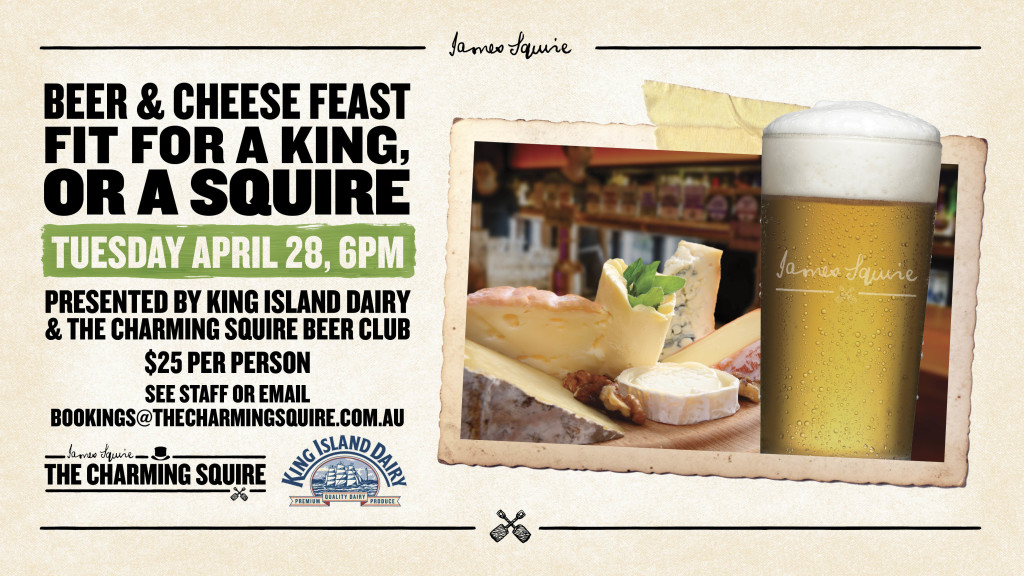 Join The Charming Squire for a Beer & Cheese feast fit for a king, or a charming Squire
The Charming Squire Beer Club have collaborated with Australia's renowned cheese specialists, King Island Dairy to bring you another great event.
They've chosen a selection of cheeses that specifically complement the flavours of the great beers from the James Squire range. Beer and cheese ambassadors from James Squire and King Island Dairy will be on hand to discuss the cheeses and beers and how the flavours work together.
It's going to be a great evening and one not to be missed!
This event is on Tuesday April 28 at 6pm in the upstairs section of The Charming Squire and tickets are $25 per person.
For more information, simply email bookings@thecharmingsquire.com.au, call the venue on (07) 3077 7254 or click here for tickets