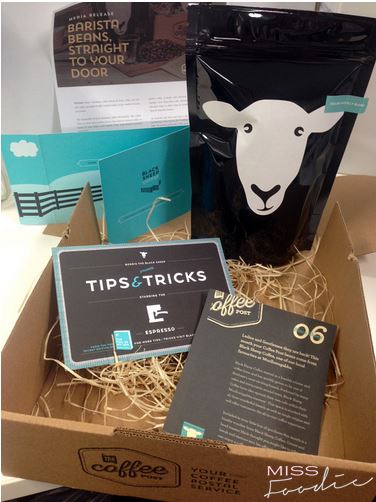 Brisbane coffee lovers sit back, relax…you can now enjoy premium locally roasted coffee in the comfort of your own home.
The brainchild of three Brisbane coffee aficionados, The Coffee Post is a new subscription service that delivers ground coffee or beans to your home each month, from hand-picked Brisbane roasteries.
The Coffee Post Marketing Manager Kate Rodwell said the service aims to showcase local roasteries currently enjoying national and international acclaim.
"Melbourne is traditionally known as the coffee capital of Australia, but Brisbane roasters have recently stepped up their game," Ms Rodwell said.
"Our roster of local coffee roasters are among the best in the world, and we're excited to be sharing their blends and origins with hardcore coffee lovers all over Australia."
"Our March box contains beans from Black Sheep Coffee, who were recently selected by Gordon Ramsay as the coffee supplier for all of his restaurants – so you're sipping in exceptional company."
Based in Fortitude Valley, the trio launched their service in October last year, and have already signed up customers across the country, including Hobart and the Northern Territory.
Each month, subscribers receive two bags of boutique coffee beans, collectible roaster cards, tips and tricks for making the perfect coffee at home, and vouchers to try a coffee at the roasters own shop-front cafe. Interstate subscribers receive discount codes to allow them to reorder their favourite blend directly from the roaster.
At just $29.95 per month or $34.95 for the pre-ground bean box, The Coffee Post costs a fraction of that daily espresso habit at the coffee shop. Subscribers are also supporting local Brisbane roasters who source their beans from sustainable and ethical farms all over the world.
Visit www.thecoffeepost.com.au to find out more about the roasters and beans, and sign up for your monthly delivery.