Tonight I was spoilt with dinner options! Tomato, Feta and Basil Topped Mushrooms and then Coriander and Garlic Chicken num num! I wouldn't have done it without Gourmet Garden. It's so convenient having all these tasty herbs in the fridge! I loved this dish, it was perfect for an easy Monday night dinner. Plus it's super healthy and looks wonderful. I know a lot of you don't like Coriander but the more you allow yourself to eat it the more you'll get used to it. Look at me! I used to hate Coriander too, but now it's one of my absolute favourite herbs. Once you buy the Gourmet Garden Coriander from your local supermarket you'll have leftovers to try in some of your other dinners this week. Try it and see what you think, you might be surprised just how much you do like it.
Coriander Garlic Chicken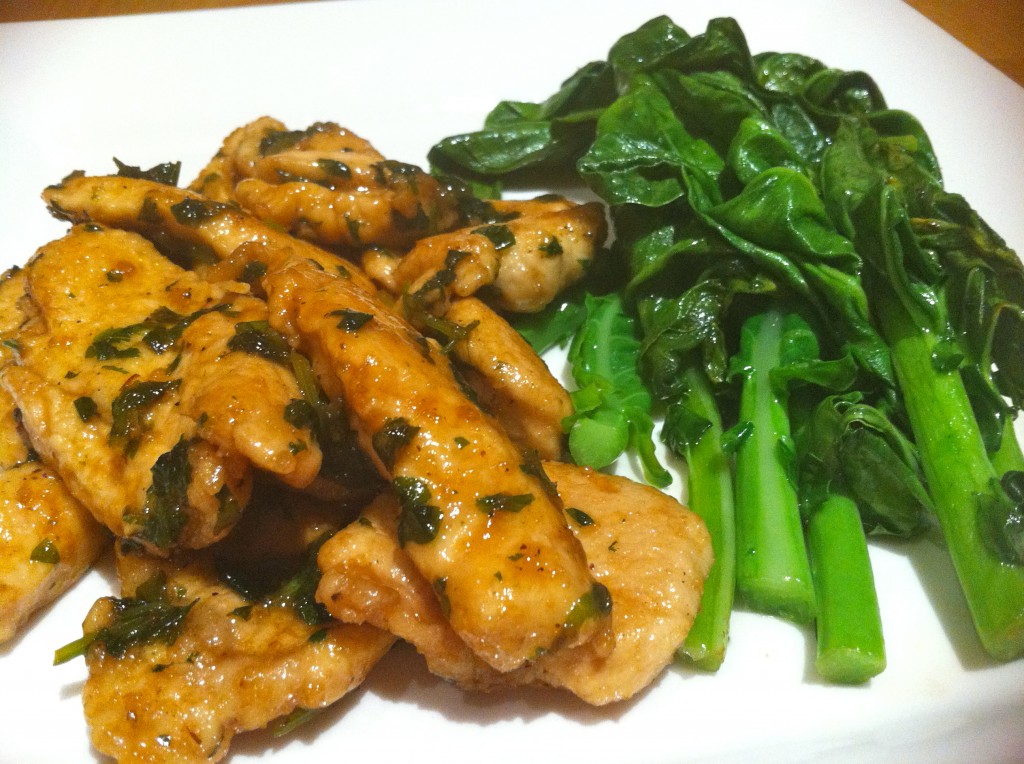 Ingredients
400g chicken breast, sliced
2 tbsp corn flour
300ml peanut oil
2 tbsp Gourmet Garden Coriander
3 tbsp Gourmet Garden Chunky Garlic
1 tsp Gourmet Garden Chilli optional
Ground black pepper
2 tbsp oyster sauce
1 tbsp soya sauce
1 tsp sugar
70ml chicken stock
Method
Mix the chicken with corn flour. Warm the peanut oil in a wok over medium heat. Fry the chicken in batches until brown and crispy. Drain and set aside.
Add 1 tbsp of the sunflower oil that was used in deep-frying to a wok over medium-high heat, put the Gourmet Garden Chunky Garlic, Gourmet Garden Coriander and Gourmet Garden Chilli cook for 1-2 minutes until fragrant. Add the ground black pepper, oyster sauce, soya sauce, sugar and chicken stock. Mix well and bring to the boil. Add the deep-fried crispy chicken, cook for 1-2 minutes to warm through. Serve warm. I served steamed Asian broccoli on the side.