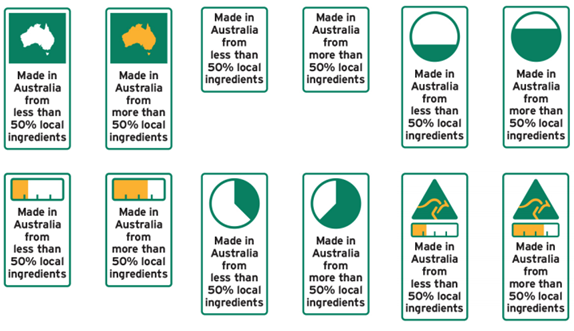 The Australian Government has opened an online Country of Origin Labelling survey as part of its national consultation process.
The Australian Government have been consulting with industry – including growers, processors and retailers – to implement a clearer, more direct system for food labelling that will give us – the consumer, the information we need to make informed decisions.
I think it's essential we each participate in the online survey which will help design the Australian Government's new labelling system.
We've expressed to them loud and clear that we want more useful food labelling, now it's time to voice and share with them the options we prefer.
Minister for Agriculture Barnaby Joyce said the work to improve country of origin food labelling was to make sure Australians had clear and concise information about the food they buy.
"Many consumers and food producers feel strongly about the need for clearer country of origin labelling."
"It's important that people can make informed choices about the food they buy at their local supermarket. We want Australians to have confidence in knowing where their food is coming from. "Joyce said.
If the country of origin labelling was given to us in a way that was easy enough for us to understand, I would hope that consumers would support local. Perhaps if there was a significant increase in demand, the cost of local produce could be more affordable to us all.
Support local and have your say….
INDUSTRY.GOV.AU – COUNTRY OF ORIGIN SURVEY 2015
Australia's current Country of Origin Labelling (CoOL) framework prohibits false and misleading origin claims and requires certain goods and products, particularly food, to be labelled with their country of origin. The framework lets consumers identify a product's country of origin when making a purchasing decision.
A national consultation process began in April 2015 with industry, business and consumers to deliver clearer and more consistent country of origin food labelling without imposing excessive cost on industry.
You can have your say
Complete the online community survey to have your say on Australia's country of origin labelling framework. The survey is open from 8am Tuesday 9 June 2015 until Friday 3 July 2015.
The labels shown in the community survey are a sample of what is under consideration. They reflect two increments only but up to five increments are being considered. A label with 'Made in Australia from 100% local ingredients' is an option but has not been included in this instance.
Material sources