Feeling refreshed after a swim and sneaky cocktail by Jupiters Hotel and Casino pool, B and I returned to our room to freshen up for date night at Cucina Vivo.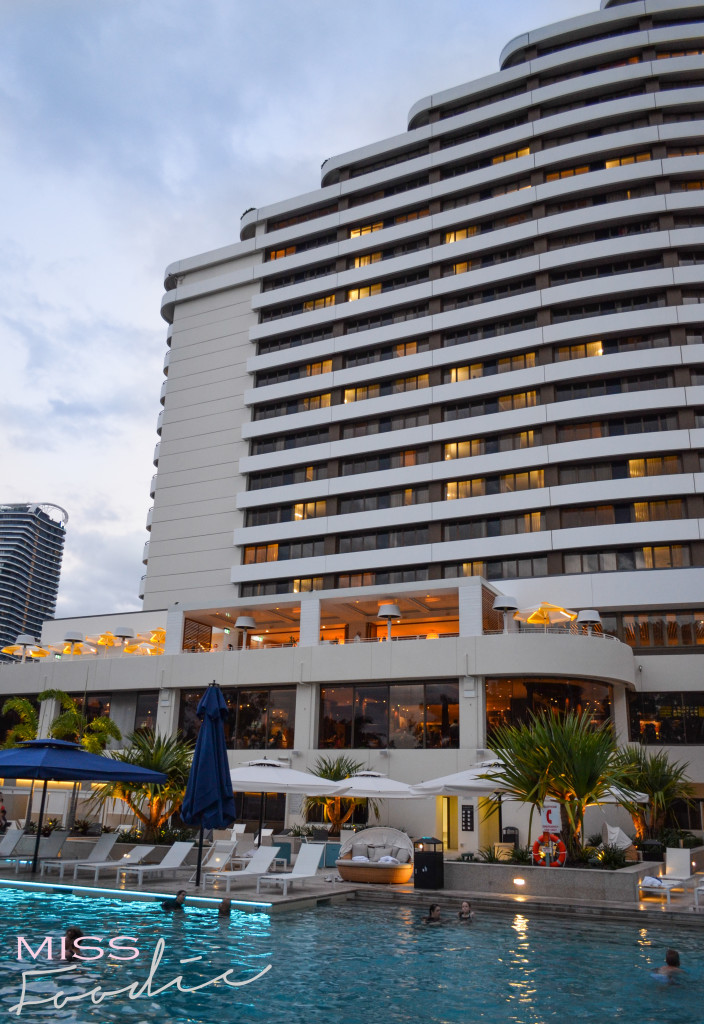 Arriving at Jupiters first ever outdoor dining venue, it was the genuine hospitality of the Cucina Vivo staff that stood out most. Everyone we dealt from the moment we walked in, had a sincere friendliness about them that made you feel at ease and very welcome.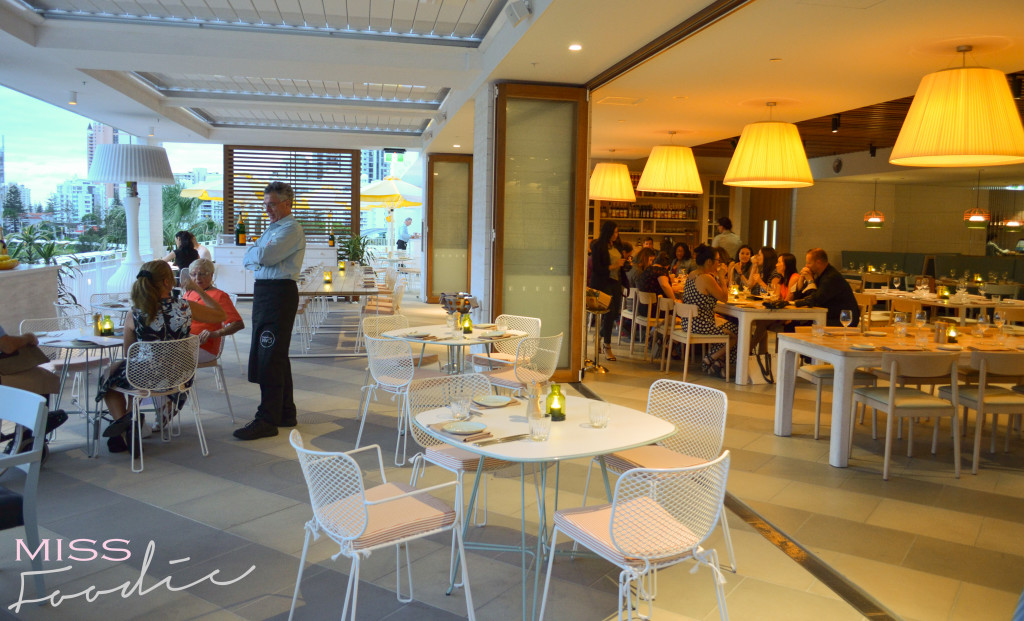 Adding to the already relaxed setting is the generous floor space and Italian seaside décor. The interior is enhanced yet again by a large balcony which overlooks the newly renovated Jupiters pool; which at sunset looks very tranquil. Cucina Vivo creators say they were inspired by the cliff-top restaurants of the Amalfi Coast and I can see why.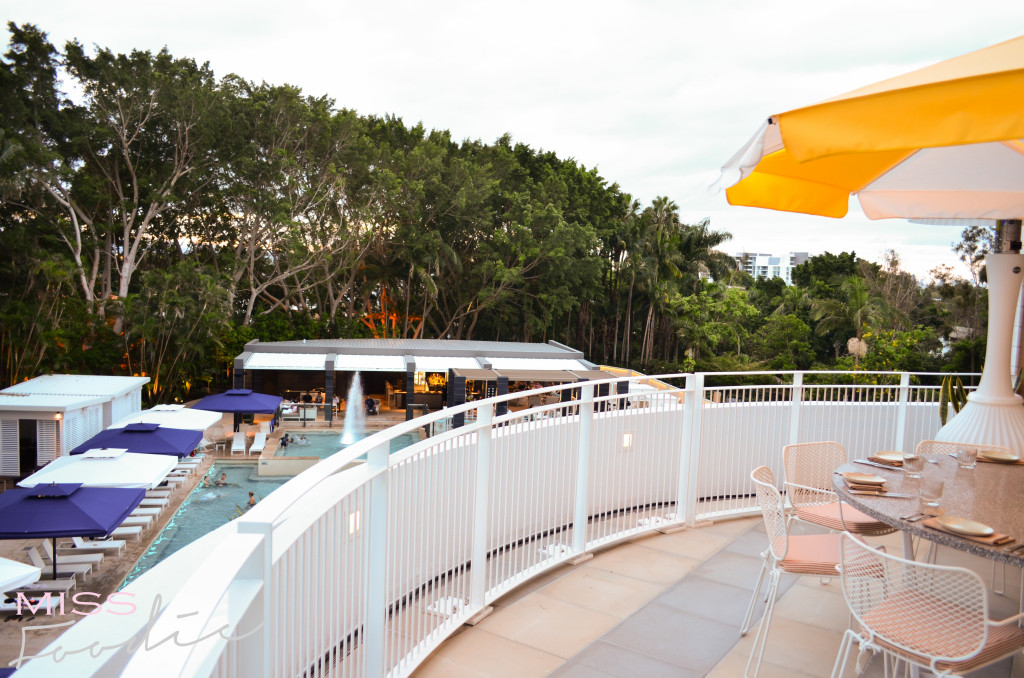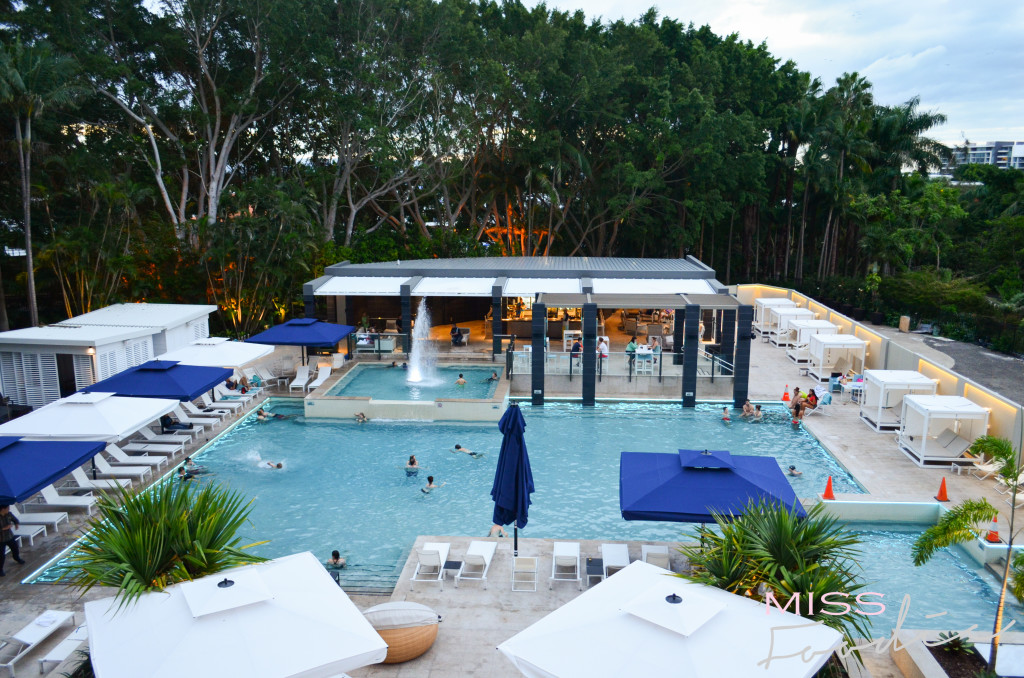 With local artists performing every weekend, Jupiters Hotel and Casino Managing Director Geoff Hogg says, "Cucina Vivo draws on traditional Italian food culture which is all about celebrating good company, great food and beautiful surrounds".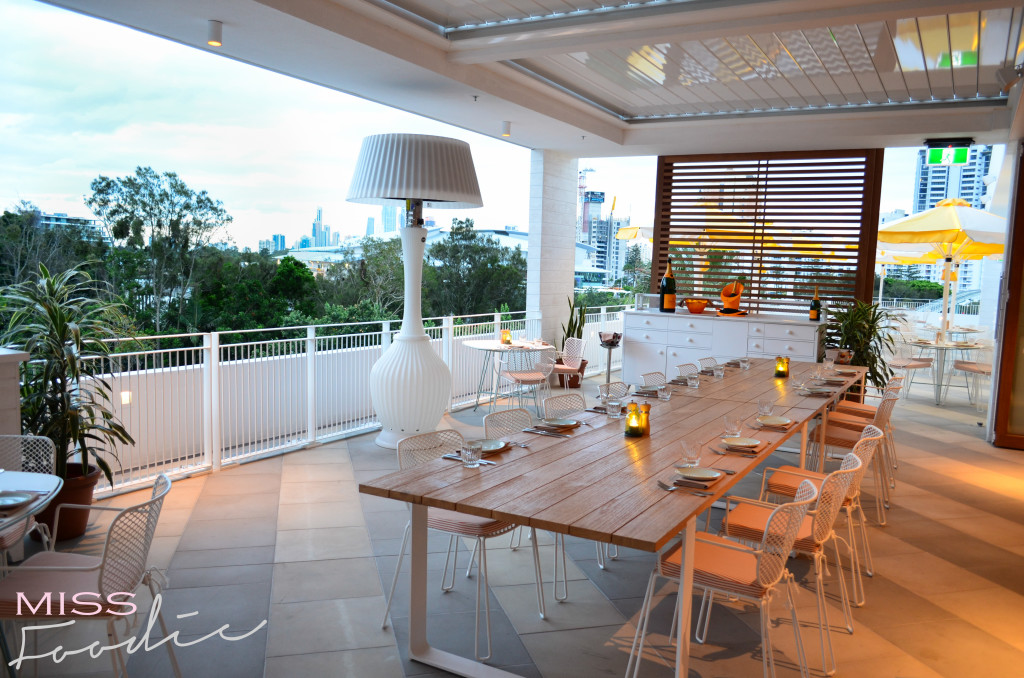 The centrepiece inside Cucina Vivo is a two-metre long wood-fired oven which is surrounded by an open kitchen that is pleasantly lit by oversized pendent lights.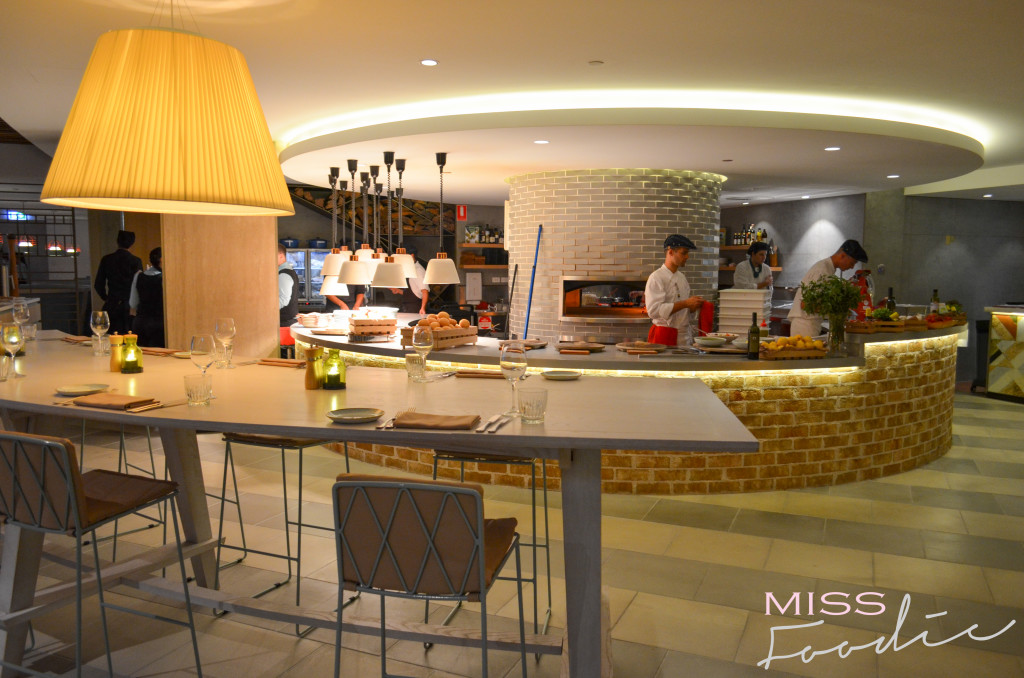 On this occasion, we sat not far from here. I might suggest requesting a table on the balcony (or close to it), that way you can enjoy the live music, outside view and near perfect Gold Coast weather.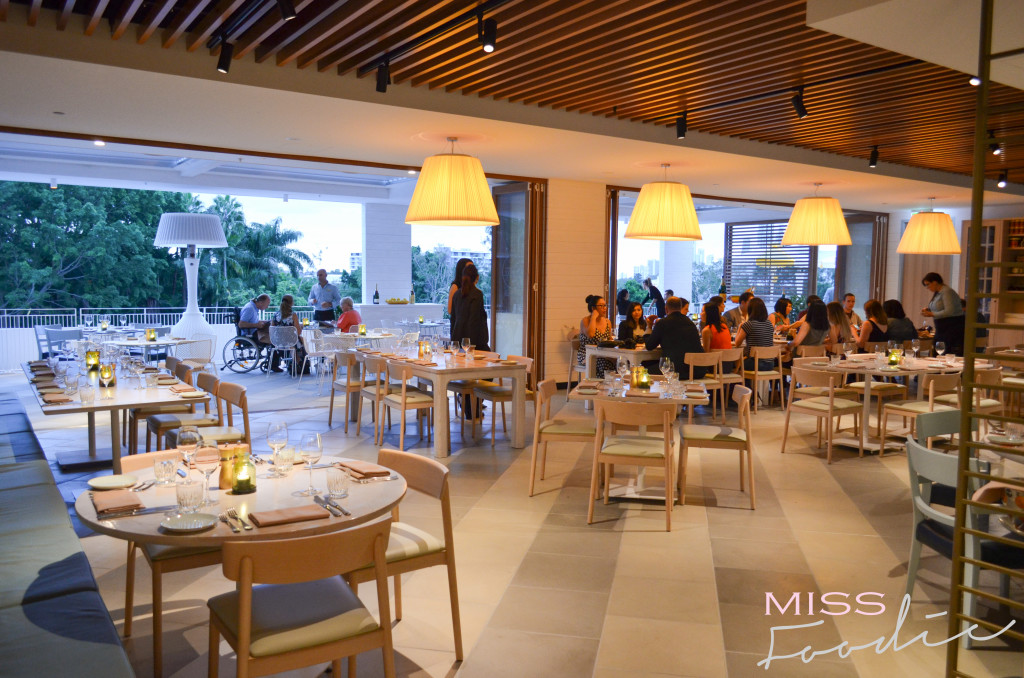 Don't be disappointed if you can't though, for inside has its own perks. Watching pizzas slide in and out of the fiery oven is but tantalising, the true reward though is the Italian aromas that drift from the kitchen.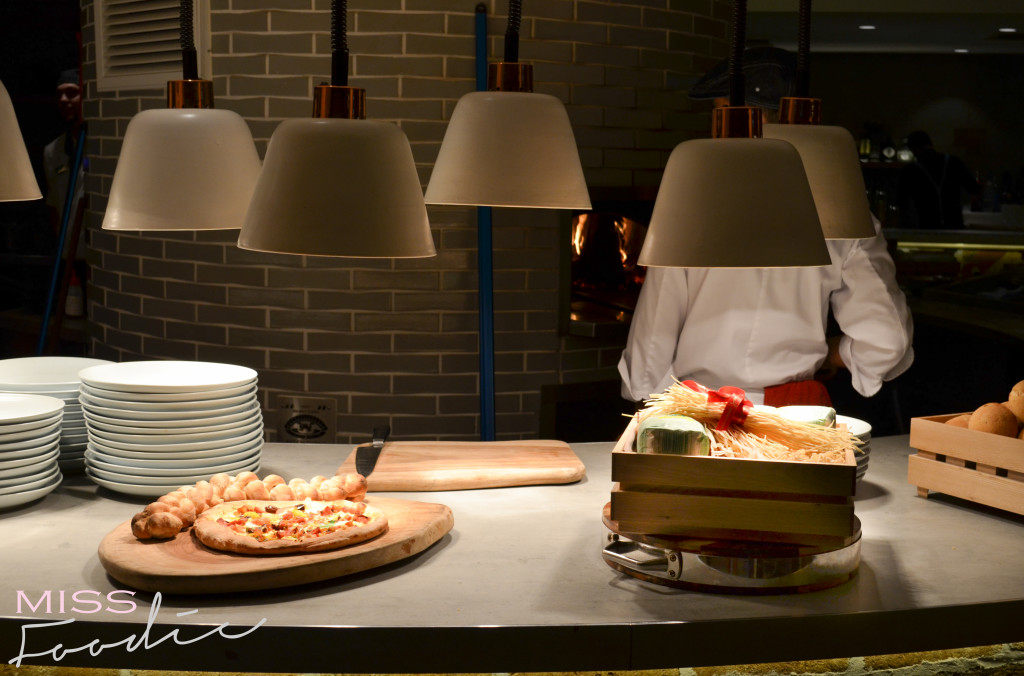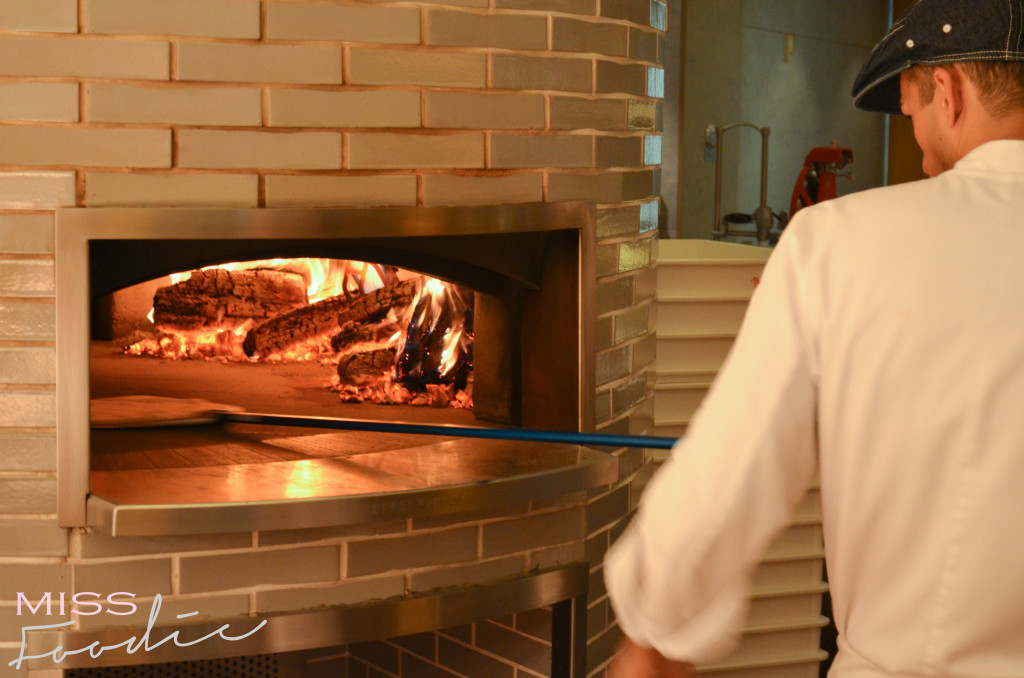 Perusing the menu for our first glass of vino I couldn't help but be taken back by some of the mark ups. Yeah I get you need to make a booze profit, but 200% is a bit steep! St Hallett Faith Shiraz was the cheaper option in the red department at $43 which I comparatively get in-store or online for $10-$17. We went for Wirra Wirra Church Block in the end at $49. It's a lovely wine menu don't get me wrong and whatever wine tickles your fancy, I'm certain it will be satisfied here.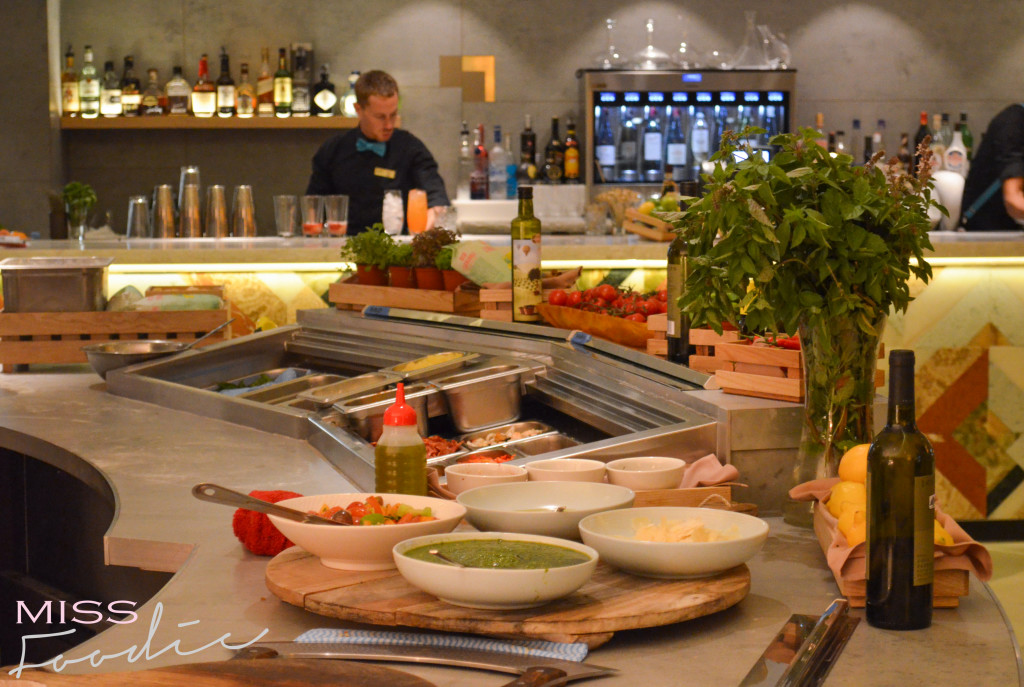 With my glass of Australian red in hand I was ready to entice the appetite. Alongside Cucina Vivo 's traditional pizza menu are Italian favourites like Lasagne and oven braised wagyu meatballs as well as inspired takes on classics such as veal escalopes and slow poached salmon, on this occasion done with a tomato ragu.
To start B and I agreed on Calamari Fritti which was served alongside dill aioli and a frisee (endive) salad. Presentation was lovely and the seafood tender as it should be, I especially liked the addition of tender baby octopus.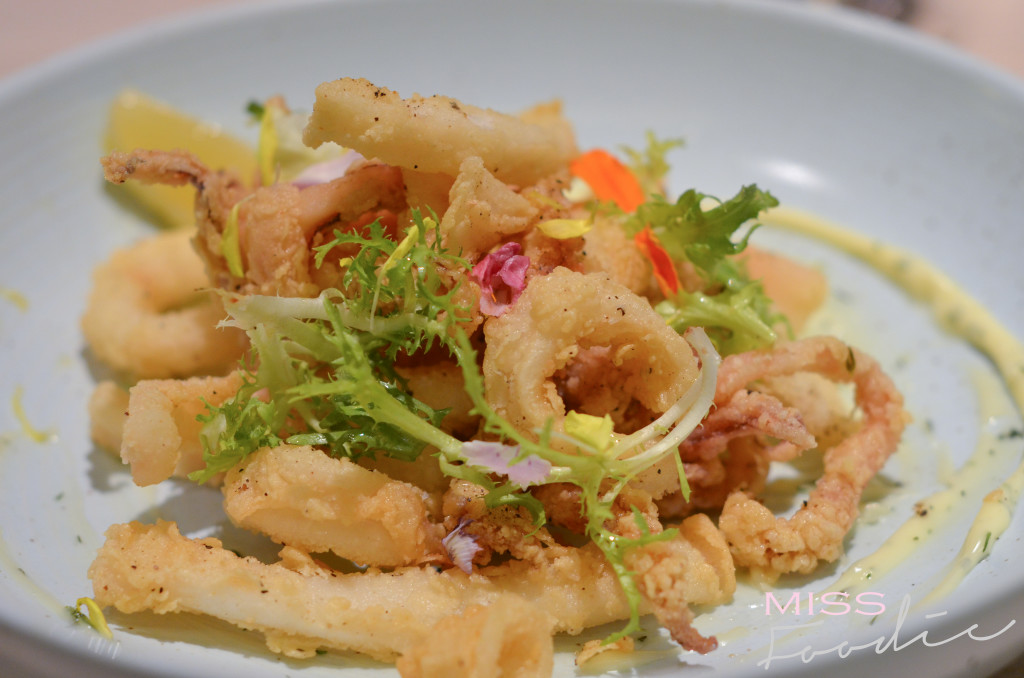 We all know my favourite salad dish is Caprese so I couldn't pass on theirs. The buffalo milk mozzarella was slightly lacking in flavour but the perfectly ripe heirloom tomatoes made up for it.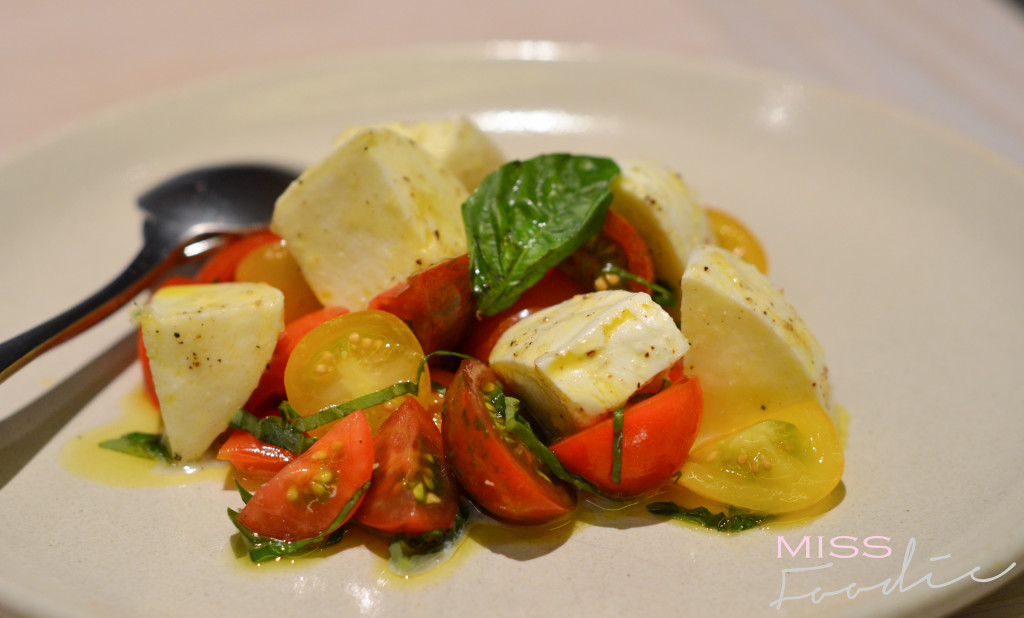 Observing the #CucinaVivoGC hashtag on Instagram, I knew a favourite was the Gnocchi Trifolati, so of course I relished in that – and with immense pleasure I might add! The fluffy, silky and somewhat gooey (in a very good way) gnocchi was served with sautéed wild mushrooms, truffle oil and marjoram – a favourite of the night.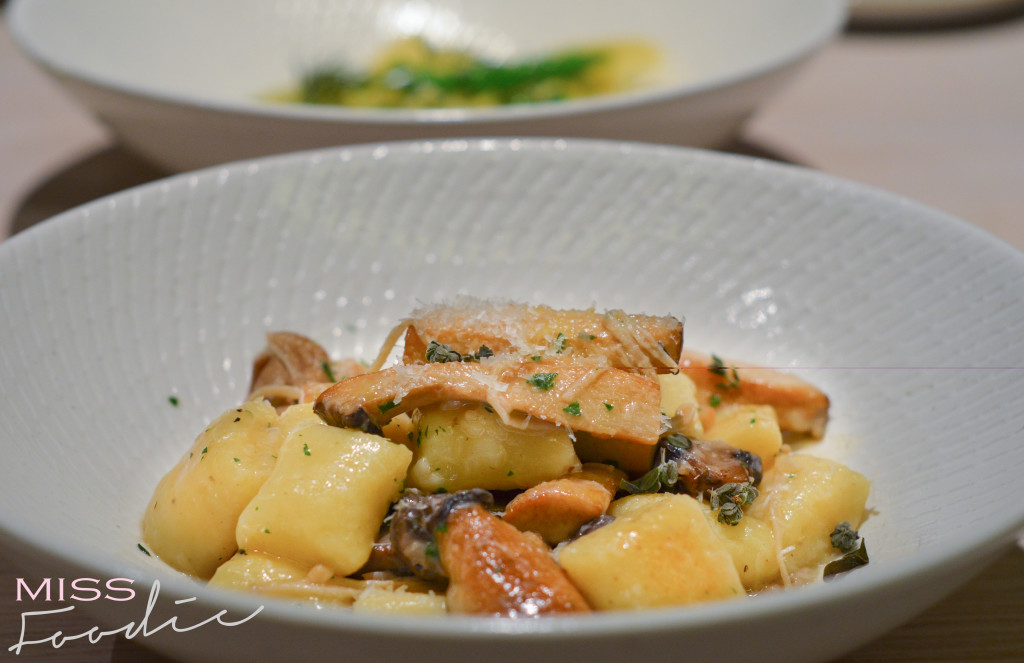 With all pasta being made fresh in-house, I decided to keep with the pasta theme and ordered the Tortellini Ripieni. Filled with local Hervey Bay crab meat, ricotta and perhaps a tad too much lemon, it was topped with a perfectly split glistening green snow pea.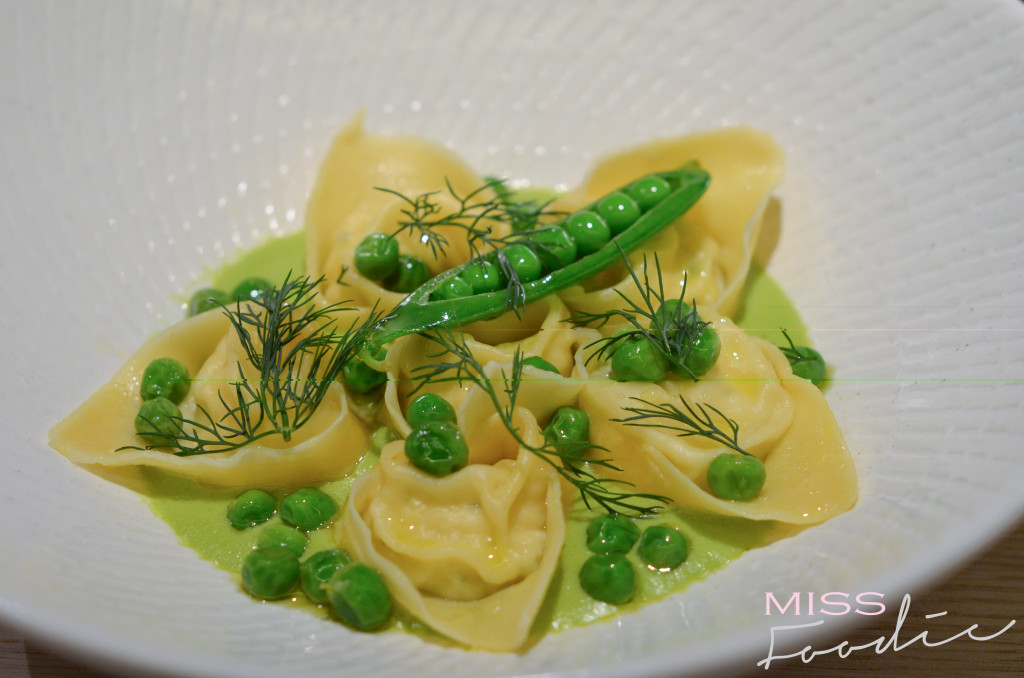 B loving a good rack (his words!) went for the half lamb rack. Happy to see more fluffy clouds of gnocchi on his plate, B was pleased with the meal choice. The perfect pink colouring of lamb displayed finesse in the cooking department; I thought the jus that accompanied the meal was gorgeous also. The size however could be a little small for some at $41.00.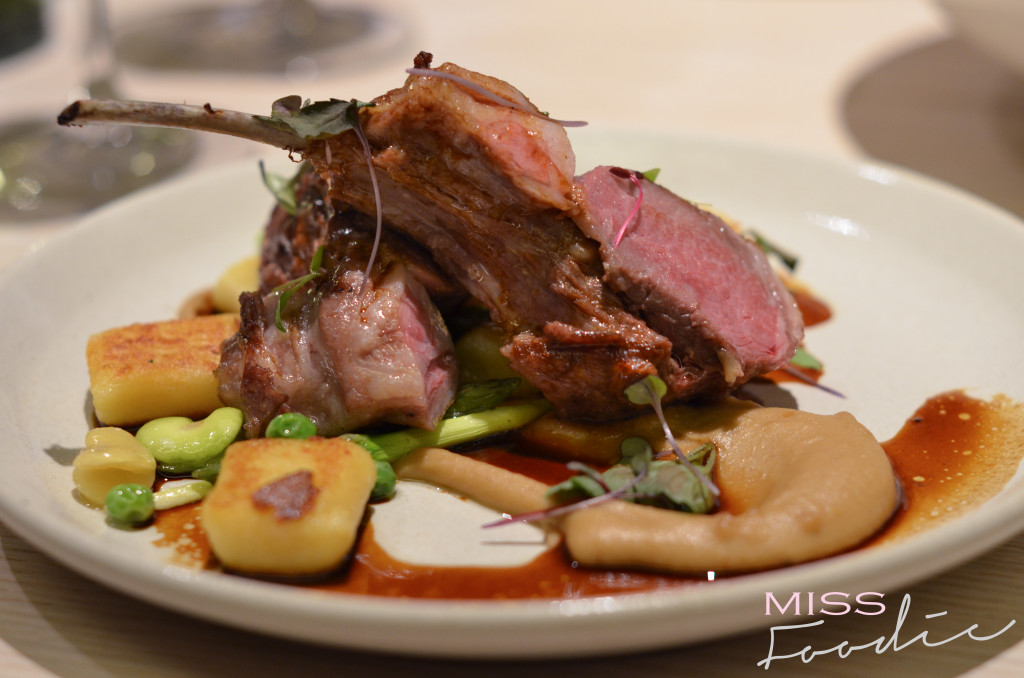 Desserts for B and I are on occasional affair; we favour a nice dessert wine or Grandfather Port. Tempted by our waitress on this occasion to try something, we agreed on the Flavours of Italy. This little smorgasbord of treats saw Tiramisu, Zuppa Inglese, Panna Cotta and two types of Gelato on show. The hazelnut and orange gelato was a favourite but the Panna Cotta reined supreme. Perhaps we should get on board this dessert stuff more often!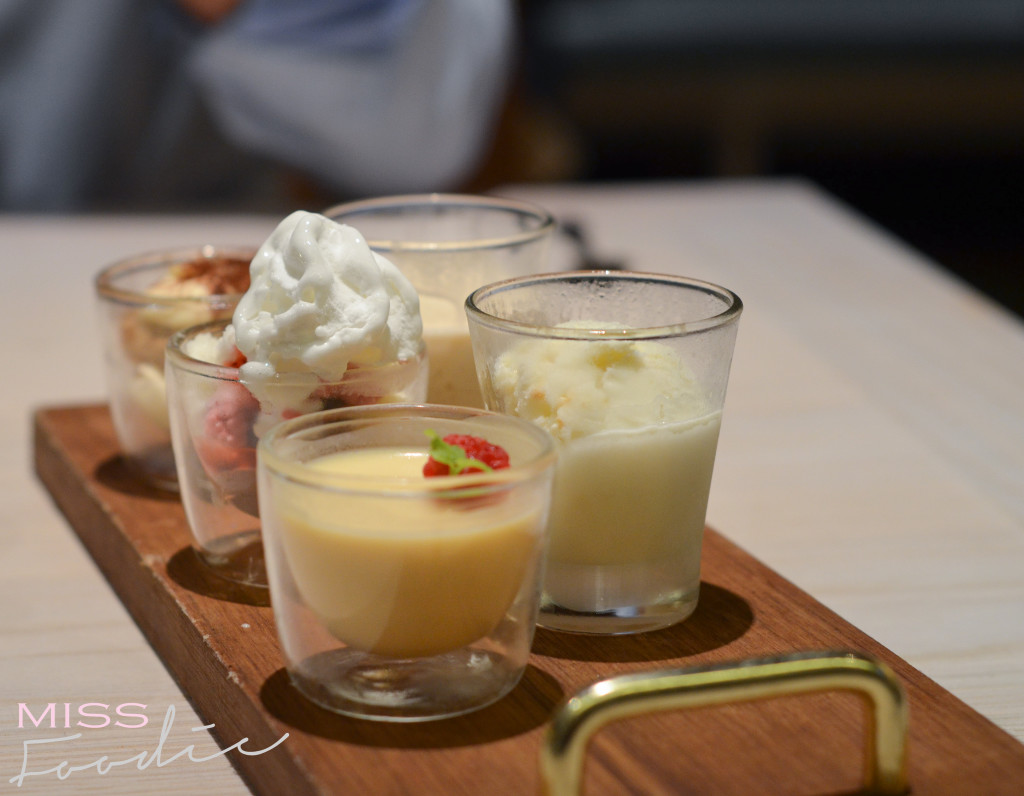 B and I very much enjoyed our date night, and a special mention goes to the hospitable Cucina Vivo family for making it so. Sometimes I wonder which is better? Food that's out of this world amazing but the service mediocre; even pretentious. Or food that is good, not the best you've ever had but enjoyable all the same, and the service outstanding, warm and welcoming. Cucina Vivo was the latter but with an apparent turnaround of nearly 2000 people on any given day, I understand somethings have to give. Regardless, we enjoyed ourselves and would happily go back; after all I need to try those pizza's.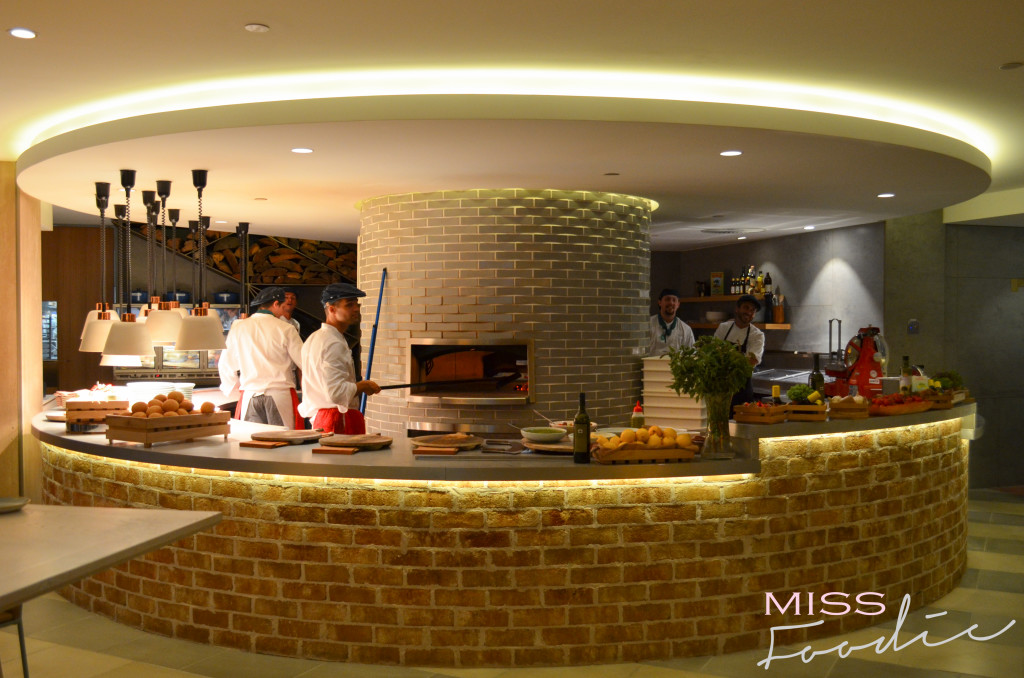 Cucina Vivo's 240-seat restaurant is open for dinner seven days from 5.30pm and lunch on Saturdays and Sundays from 12pm.
Cucina Vivo is part of Jupiters' $345 million transformation, which also includes new Japanese restaurant and bar Kiyomi. I've been eyeing off #KiyomiGC on Instagram too and let me just say these words to you: 'wagyu +7 tenderloin oozing with wasabi butter' – that is all.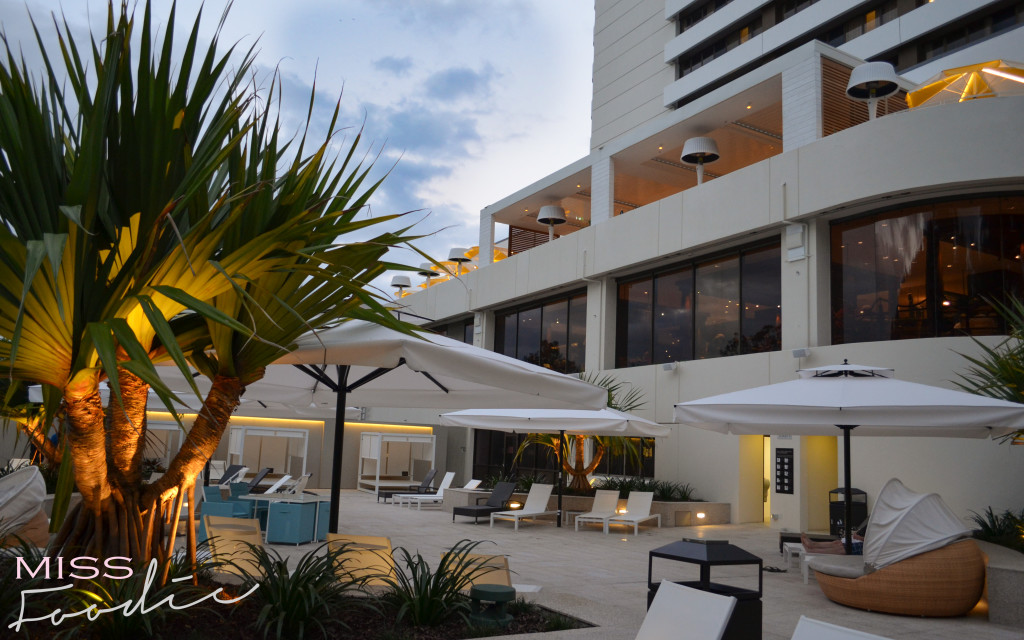 Disclosure: Miss Foodie was a guest of Jupiters Hotel and Casino.
Cucina Vivo – Jupiters Hotel and Casino