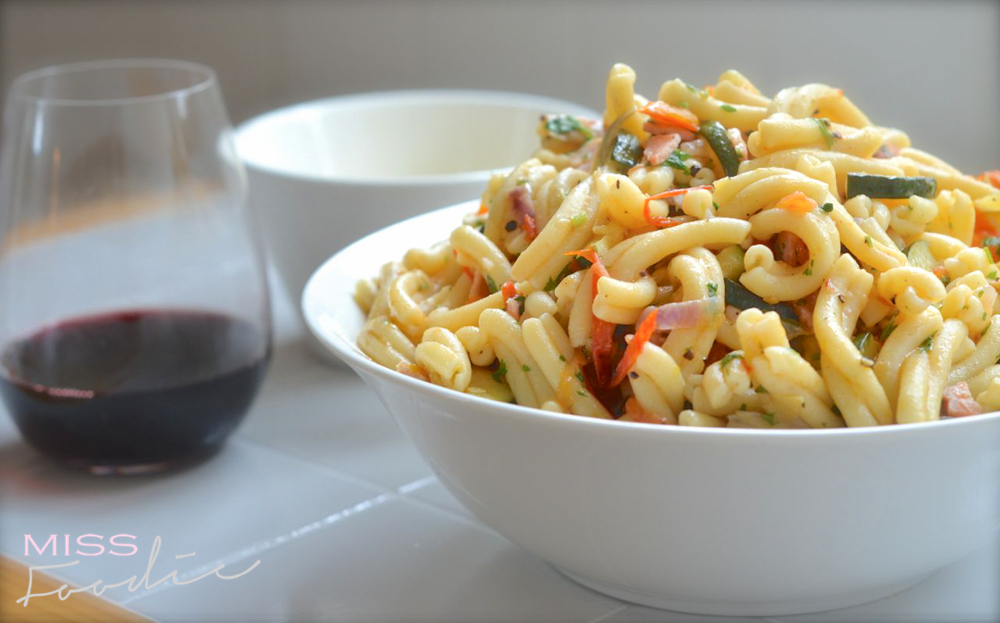 I spent time at Angelos Fresh Pasta last week and purchased amongst many delicious things, some Duck Egg Contadina. A pretty style of pasta with a slightly twisted s shape, this pasta is great for holding sauces in its sensuous curves. I asked Angelos 'Pasta Princess' Donna what sauce would go best with my pretty pasta and without hesitation she replied: "What do you have in the fridge?".
Due to the torrential rain brought by Cyclone Marcia, I was unable to visit the markets so I confessed – not much. Zucchini, tomatoes, red onion, some bacon maybe… "Perfect" Donna retorted as she continued to share her recipe ideas with me.
In the end I had a jar of juicy, artichokes marinated in EVO plus fresh herbs from my garden. I was sorted, my Duck Egg Contadina Pasta w Fresh Tomatoes, Zucchini, Bacon and Artichokes was born.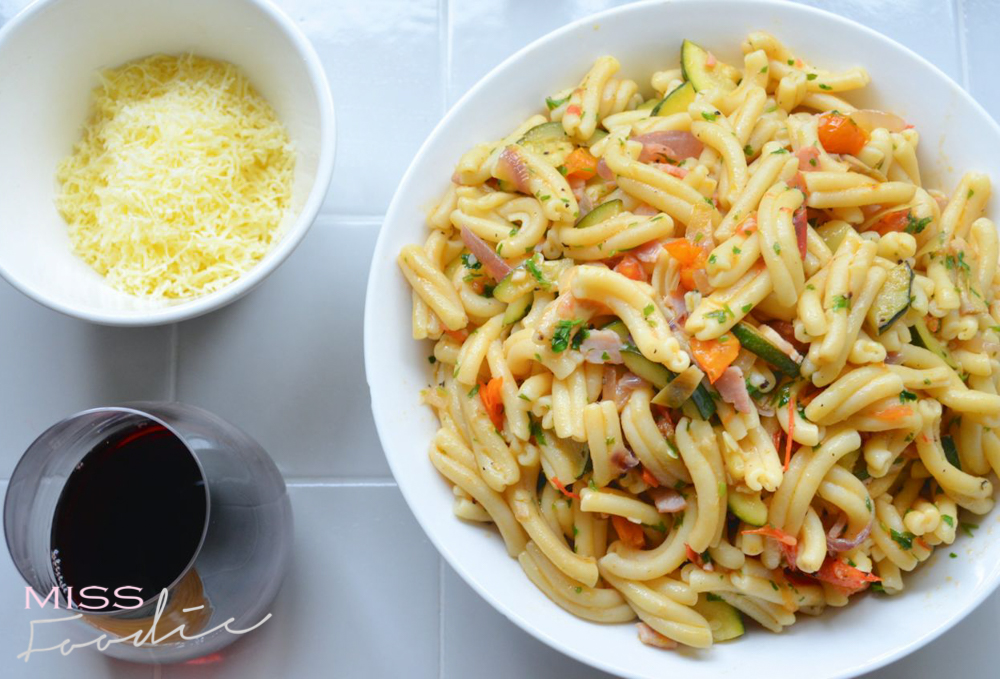 I've made this on a few occasions now and mixed it up every time. I omitted the artichokes once and added green olives. I opted for squash instead of zucchini; the combinations are endless. Please use good quality EVOO and fresh ingredients and do yourself a favour and venture to Angelo's for some true Italian pasta. The Duck Egg Contadina is sensational!!
Enjoy my foodie friends.
[yumprint-recipe id='5′]