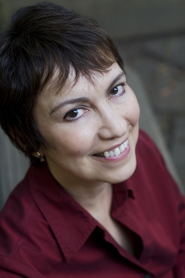 Sitting inside Diane Jacob's EDB2012 Food Writing Workshop for I felt nervous. People often tell me that my writing style is passionate and inviting but I think it lacks many things and isn't as strong as I want it to be. I had to tell myself enough with the self-doubt! I'm here to learn so don't be troubled, simply listen and learn to what Dianne Jacob has to say.
Listen and learn I did and Dianne taught me this… It's more important to be able to tell a story than to be descriptive with a recipe. My goal as a food writer (and yes I am one – thanks Dianne) should be to transport people, to get them immersed in the journey right along with me.
The best technique for that begins foremost with your five senses. How we use these senses to describe food determines the quality of your written work. As a food writer it can be difficult avoiding vague words such as delicious and yummy. Ways in which I can improve this is to read more restaurant reviews and food blogs. I admit spare time is something I seldom have, but if I want to improve my techniques I'm going to have to find those rare moments and put them to good use!
As a food writer I had the belief that it was the choice of adjectives that made my stories shine. But alas Dianne Jacob put that to rest, for it's the similes and metaphors that give my words meaning.
Dianne Jacob provided some terrific food writing examples and one of them I must share with you for it's this piece that made me crave a fresh slice of Apple Pie for days thereafter.
"The crust is as crunchy as a butter cookie, so brittle that it cracks audibly when you press it with your fork; grains of cinnamon sugar bounce off the surface as it shatters. The bottom crust is softer than the top, but browned and still breakable. Where the top and bottom meet, there's a knotty cord of dough that becomes impregnated with enough fruit filling to make it chewy. Inside is a dense apple pack of firm Ida Red crescents bound in syrupy juice." – Jane and Michael Stern, The Ultimate Apple Pie, Gourmet.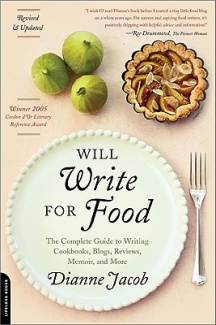 Amazing isn't it? This is the writer I want to become – a writer who evokes your senses and whisks you away to faraway memories.
Dianne Jacob is such a warm and caring person and I am so glad I made the choice to participate in her writing workshop. If you're interested in learning more about Dianne Jacob I suggest (like me) you buy her book 'Will Write for Food' – it's the food bloggers bible.
Her website and blog is full of interesting pieces and I urge you to check it out too www.diannej.com