Sunday morning a little weary from the night before, I made my way back to the conference room where my fellow EDB2012 delegates were to meet for an 8:30am breakfast. Thanks to Red Door Bakery and The Yoghurt Shop I walked into a room piled high with sweet treats and savoury delights all invitingly presented with a Horse Racing theme.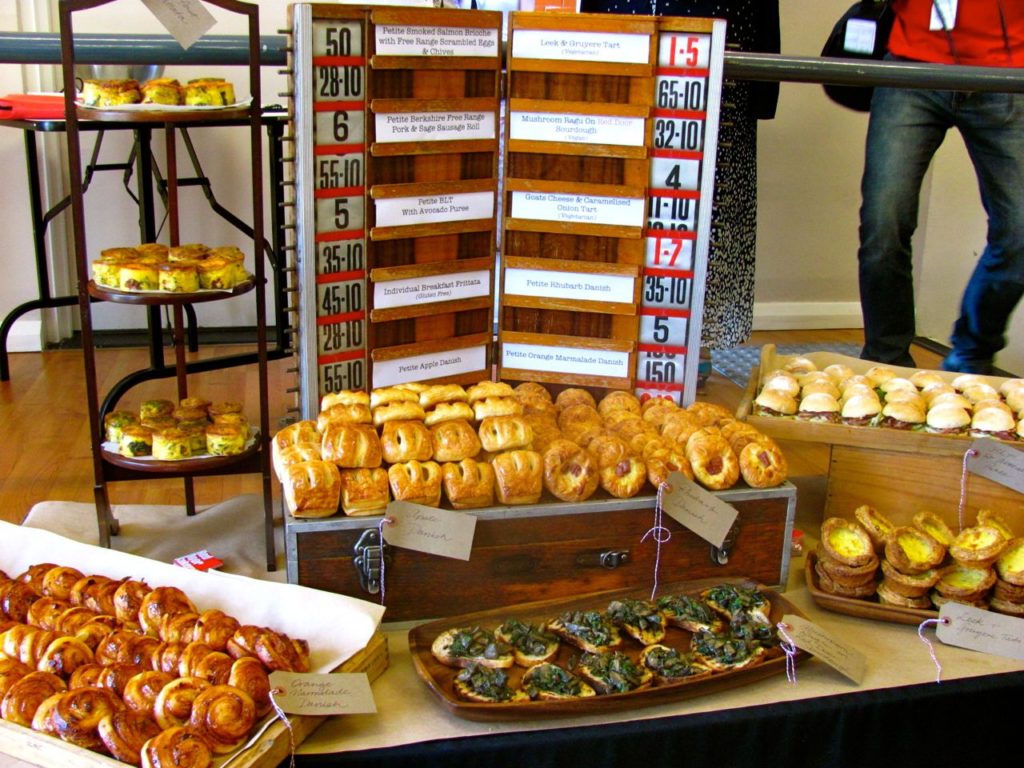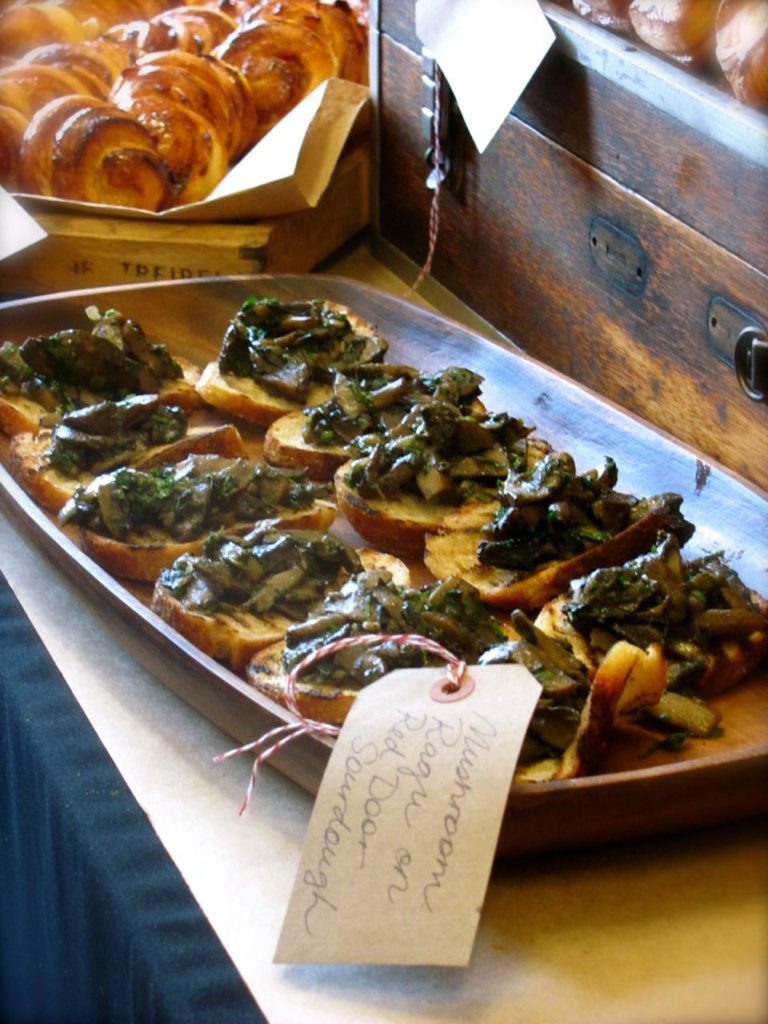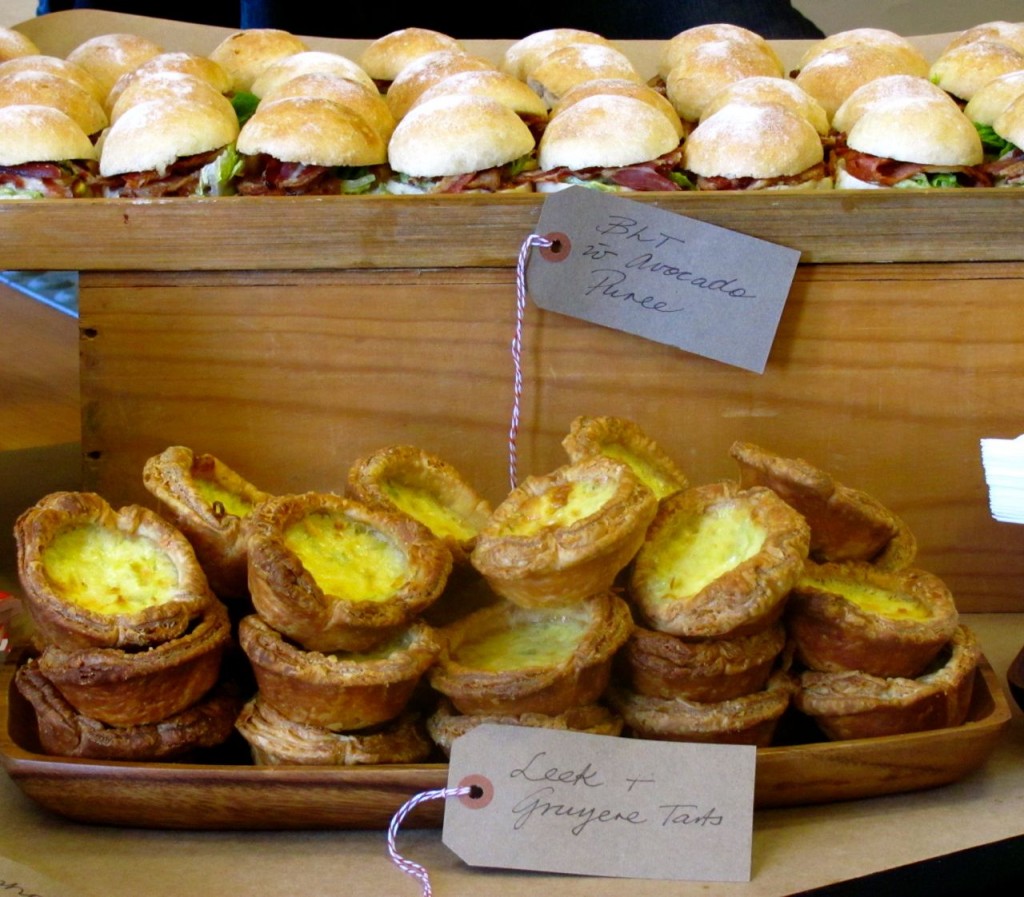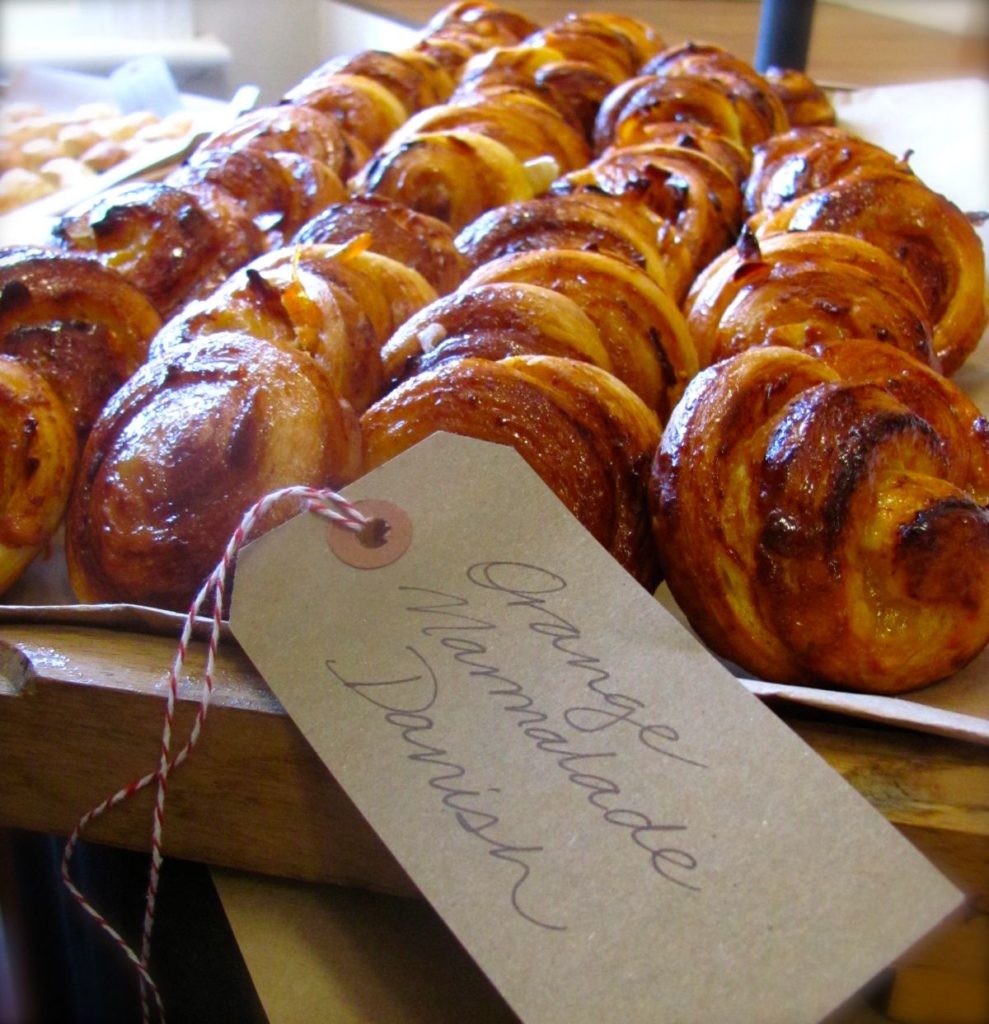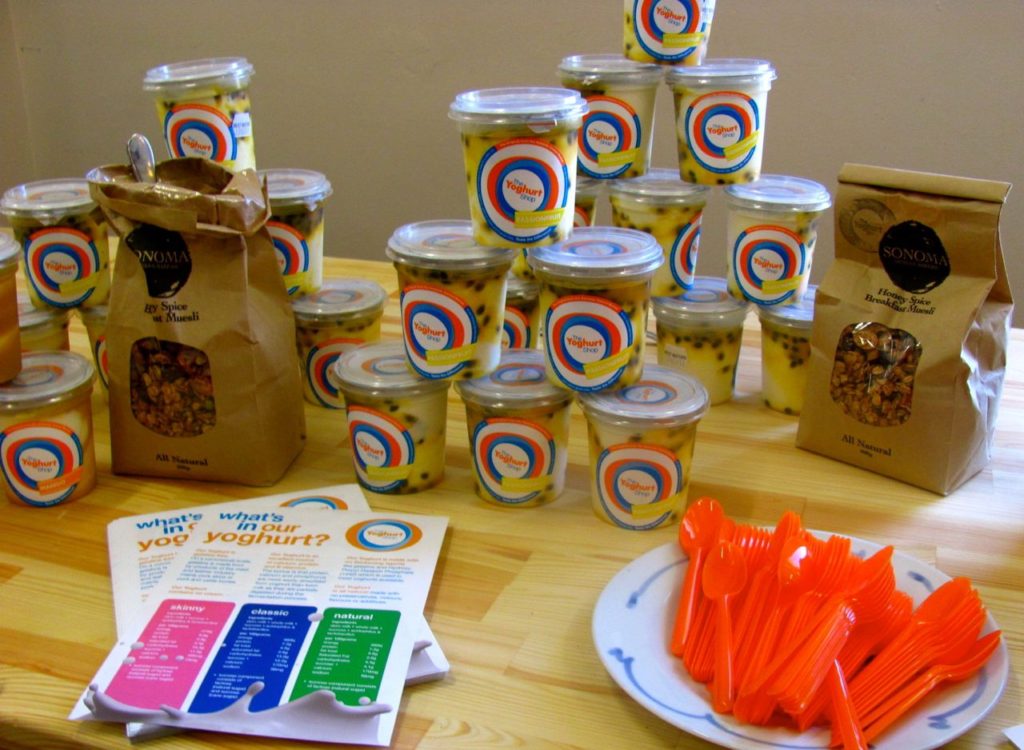 The scene was a food blogger's fantasy; there wasn't a camera-free hand in sight. The hustle and bustle to get to the front of the group to get the best photo made me giggle aloud. It's so warm to be in a room surrounded by people who share the love I have for food, and who enjoy photographing it just as much. It was funny watching the person who finally made the decision to take from the food pile first – I loved the vibe!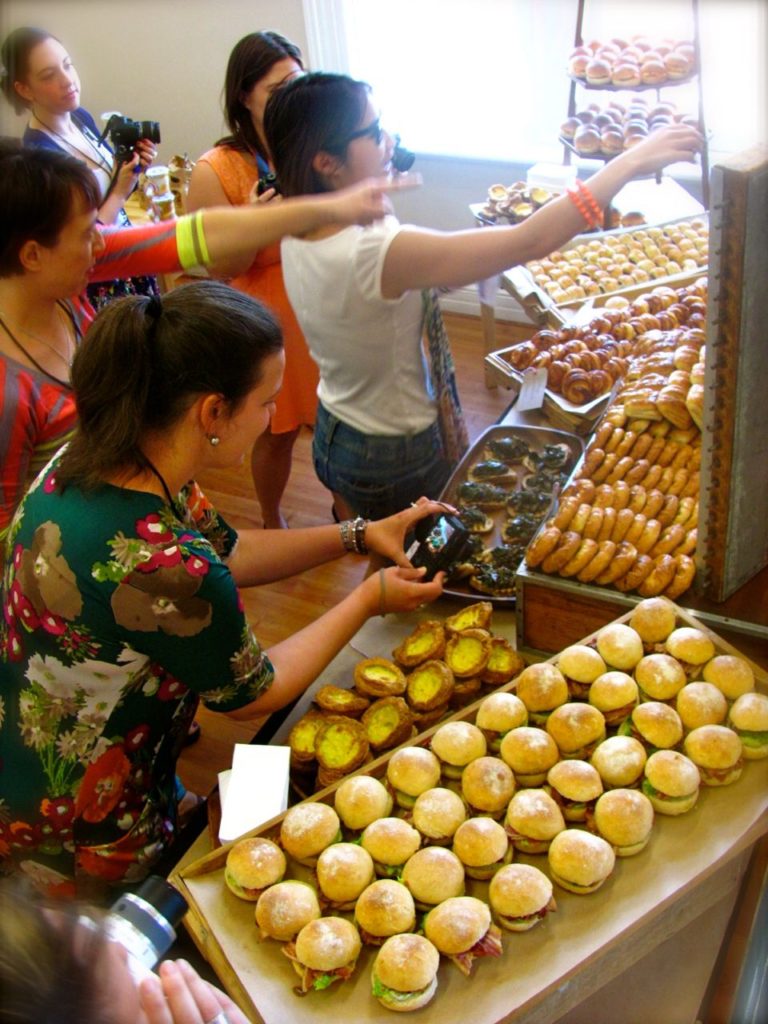 Spooning the last of my passionfruit yoghurt we were called to sit as the day's proceedings were about to commence. With half hour discussions back to back, the day was set to enlighten us with an abundance of information.
I learnt a great deal and again it will be far too much to write down, and perhaps by this point you've already drifted off? But stay with me people I'm nearing the end.
Highlights would have to be Peter Georgakopoulos (Souvlake for the Soul) Home Shoots workshop. Being in a room with Peter simply makes you happy. He is one of the funniest people to be around and his charisma exudes such passion for photography and love for food and life. Peter delved into a home shoot set up, lighting techniques, props, cameras, tripods and the biggest one – Lightroom! I can't wait to buy this Adobe program.
I took a lot out of Fiona Roberts Food Styling workshop too. The biggest lesson; colour tones. When you have a plate of food all the colours and textures in the background should share the same colour tone. For example we had a Lemon Pie, a green plate, napkins and a few other odds and ends. Fiona said the colours in the background needed to share the same tone so the Lemon Tart's colour could stand out.
You can see the path we were going down below. By introducing a patterned table cloth with green tones it enabled the Lemon Pie to become the feature.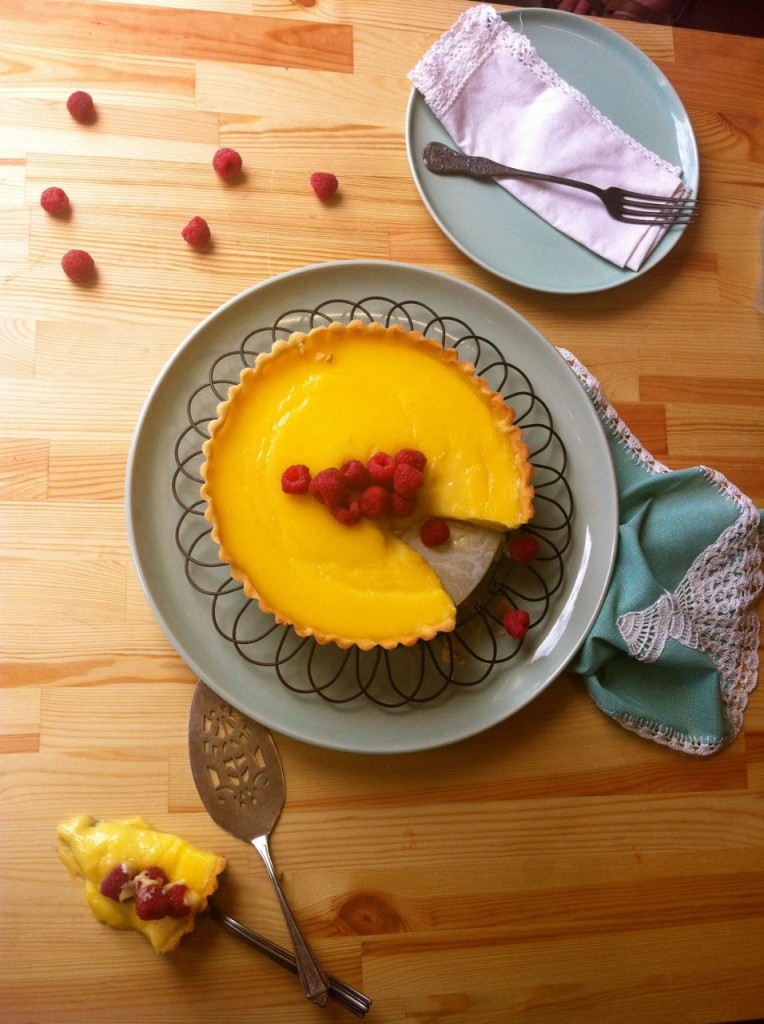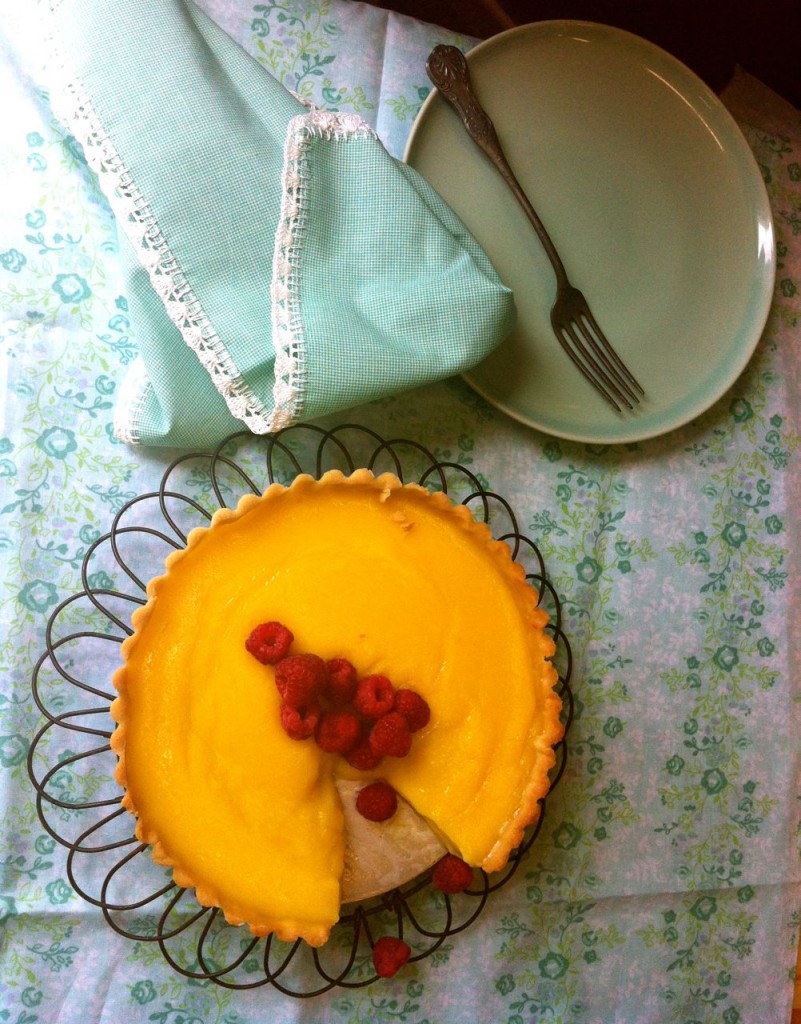 Geoff Kwitco (The Start Up Club) was an absolute hoot! A web entrepreneur with an unbridled passion for internet marketing, Geoff gave a fantastic talk about Google rankings and SEO. He explained to us that Google loves it when we make 'genuine, natural friendships' between like-minded websites. He advised strongly that as a food blogging community we need to 'link' to one another's sites as often as possible. This vital key will help increase domain authority in turn making us as a 'food blogging community' score higher on search results.
Simon Bryant, Executive Chef at Adelaide Hilton for 10 years and presenter of the hit cooking series with Maggie Beer the 'Cook and Chef' together with Tammi Jonas they talked about local seasonal produce.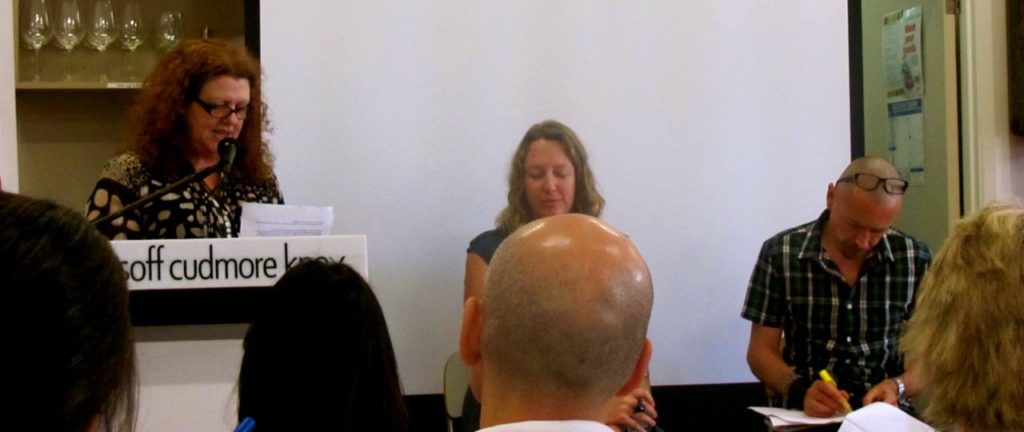 They struck a lot of cords with me and to summarise I believe Simon says it perfectly here: "Forget about chefs getting all the limelight for a moment, it's about the product and the producer……The chef is just a vehicle to get their hard work on the plate." I couldn't agree more! At home in Brisbane I have taken on a whole new lease on life because of these words.
Having recently been given the generous opportunity to have my own weekly column on APN's daily masthead websites, I was very much focused on delivering a story and recipe to the online editors that was of 'national' interest.
Being such a young 'food blogger' in the sense, I also found it quite challenging writing to a national audience. It's difficult to write without excluding my readers in Northern Queensland. For example, they're not interested in Pasteurized only milk suppliers in SE Queensland; they're interested in Pasteurized only milk suppliers in their hometown. For me to deliver the information, recipes and reviews I want for Miss Foodie I'm going to have to stay local. Sadly this means I may have to give up a wonderful opportunity to allow for other opportunities.
Before I left for EDB2012 I was unsure where I wanted to take Miss Foodie. I wasn't sure what I wanted in terms of longevity. Yes I love food and I love sharing my cooking stories but what else?
The words of Simon Bryant and Tammi Jonas reminded me why I love food so much. It's the stories and teachings you learn from the ingredient/product itself. Who grew it, who farmed it, who's organic, who's pretending to be organic and who's telling the truth? I want to discover the answers to these questions. I want to discover who the growers and farmers are in my region. I want the people of SE Queensland to have a space they can visit to find what local produce options are available to them. I believe this person is me and I have EDB2012, Adelaide Central Market and McLaren Vale to thank for that.
Food to me is more than just eating. Food is about the soul; it's about the journey and the people you meet along the way.