Hosted by Brisbane, the fifth Australian food bloggers conference Eat Drink Blog has closed its doors for another sumptuous year. Uniting passionate, likeminded individuals, this annual event allows bloggers to gain greater knowledge and understanding of their craft whilst strengthening the bond of the Australian blogging community.
The open plan Wandering Cooks warehouse in central Brisbane accommodated us for the day. Angela Hirst, Director, Wandering Cooks, provides people with the resources they need to get their businesses off the ground. She has successfully created a breeding ground for food entrepreneurs in Brisbane, and the foodies around town love it!
Before we kicked off the official proceedings, fellow Eat Drink Blog delegates and I needed to fuel ourselves first. Thanks to the kind generosity of Flour & Chocolate, Chester Street Bakery and Bar, Emma & Toms juices, we were treated to pastry delights, fresh fruit and buzzing amounts of Merlo coffee.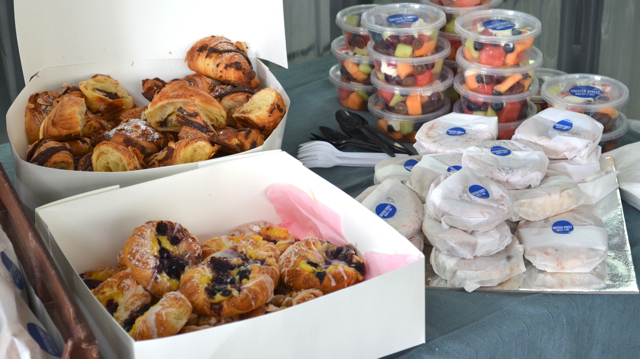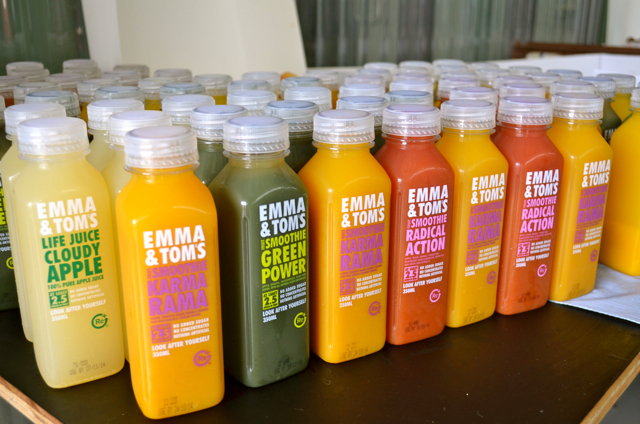 International guest Nathanael Ho [Rubbish Eat Rubbish Grow] stepped on stage first and enlightened us about Food Blogging in the Lion City of Singapore.
In Singapore, there is a strong celebrity eminence to Food Blogging; whether they know what they are talking about or not. Well-known bloggers are paid upwards of $300 for a single Instagram photo or $600 for a review – wouldn't that be nice? Singaporean food bloggers are very opinionated and often write anything to stir up conversation; it's their way of getting popular.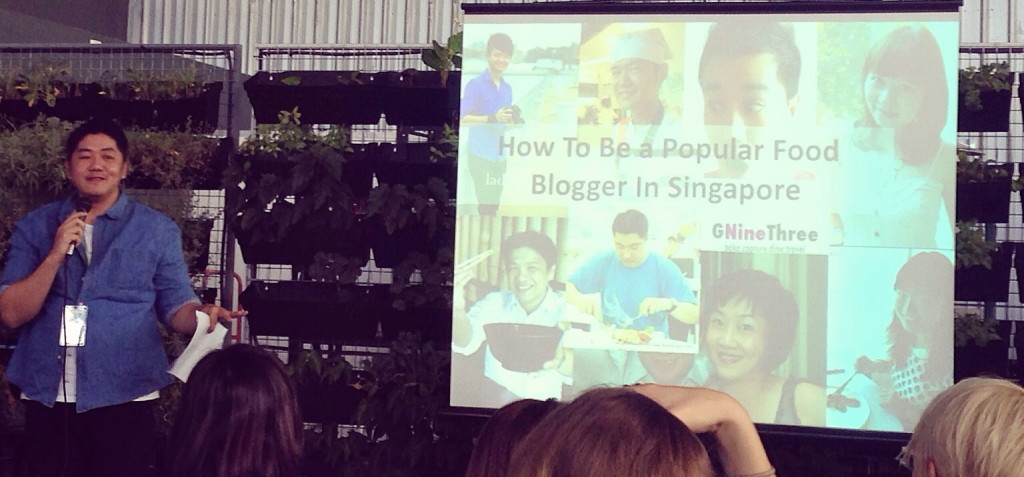 Following Nathanael's presentation, morning tea thanks to Passiontree Velvet, Emma & Toms Juices and Merlo coffee.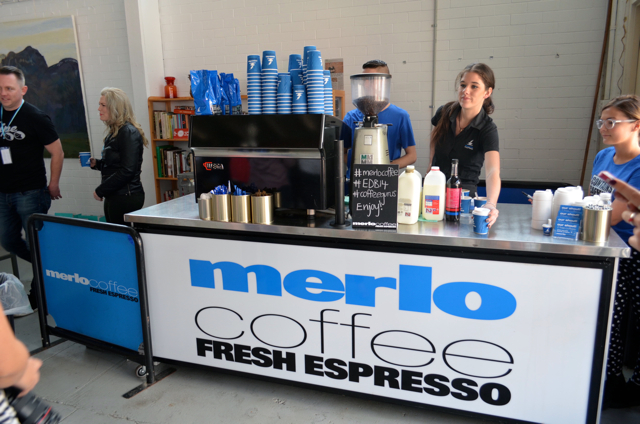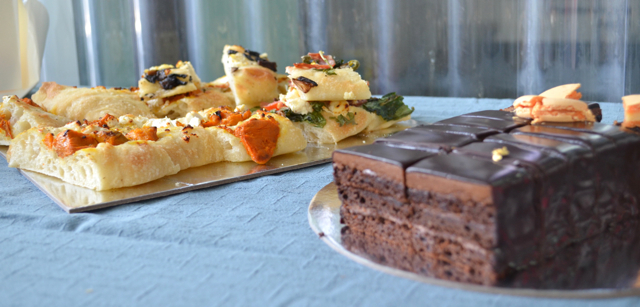 Claire Davie, lawyer and blogger at Melbourne Gastronome hosted an informative ACCC Guideline session. A very enlightening talk, Claire reiterated the importance on being transparent about the commercial relationships we have as bloggers.
Restaurants increasingly invite food bloggers to dine at their establishment/s for 'free'. Now, whilst I personally disclose a free meal in my blog post, Claire triggered alarm bells when she asked "What about your twitter and Instagram activity – Do you disclose it there too?" This threw me back, for my answer was no. If I'm dining as a guest, I should be disclosing my free meals on my blog as well as during social media; not doing so can potentially mislead my readers.
Suggestions to overcome this is to include #freemeal #spons or #guest hashtags. Claire Davie has comprehensive post around the new 'ACCC guidelines: Australian law and online reviews' that all food bloggers should read.
www.melbournegastronome.com/2013/12/the-new-accc-guidelines-australian-law.html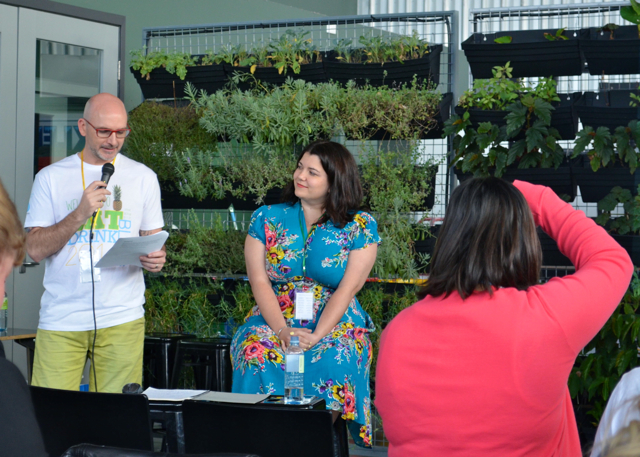 On a lighter note, it was time for lunch. Courtesy of Wholesomeness (vegan paleo lunchbox), Stella May Fine Foods (to die for deli platter) The Australian Mushroom Growers Association (stuffed mushrooms) and Sirromet Wines, the Eat Drink Blog delegates and I sat down under the Queensland sun and conversed about the day thus far.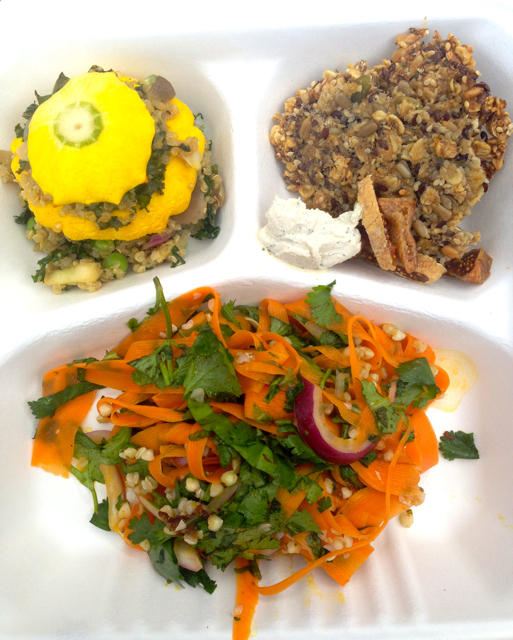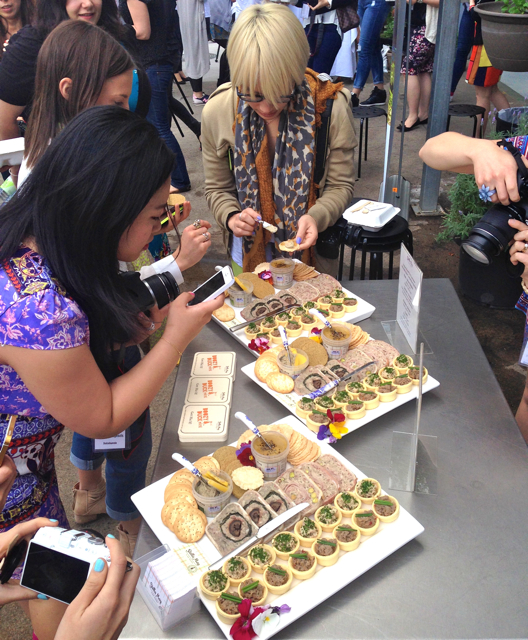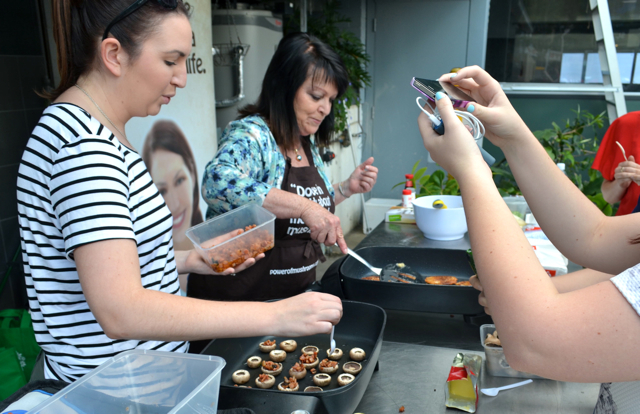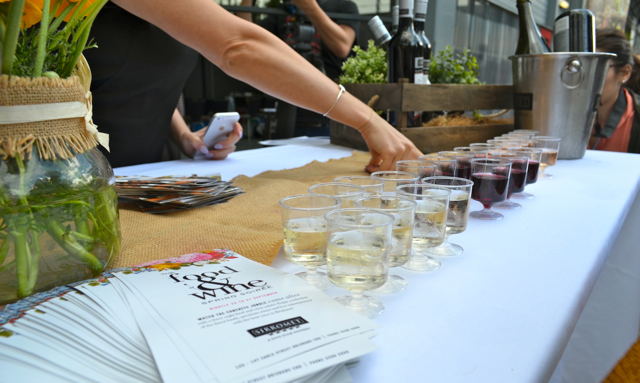 With our appetites taken care of it was time for the most anticipated session of the day – the Chef vs. Blogger panel discussion. Brent Farrell – 85 Miskin St, Phillip Johnson – e'cco Bistro, Josh Okorn – Prive 249, Tony Percuoco – Tartufo told us what they really thought about food bloggers.
I was quite surprised to hear the respect the chef community had for us which was comforting to receive. They did express however that although food bloggers might think they know everything about food, they probably don't. Chef's have years of training and decades of experience and food bloggers should respect that. They went on to say it's quite offensive that one can be a Masterchef in just a few months. The program has done nothing for the chef industry and I couldn't agree more.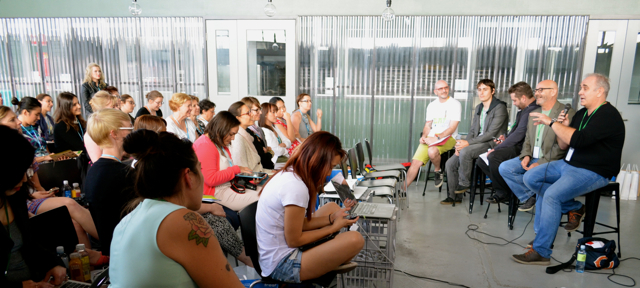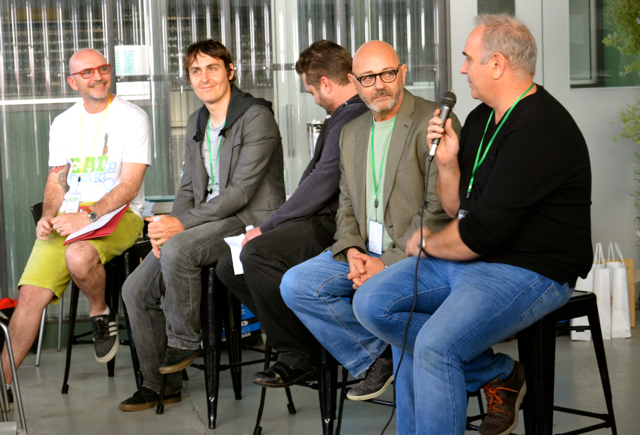 Following our afternoon-tea sugar boost of L!CK ice-cream, it was time to learn about ethical eating with Brenda Fawdon, Owner/Chef at Mondo Organics.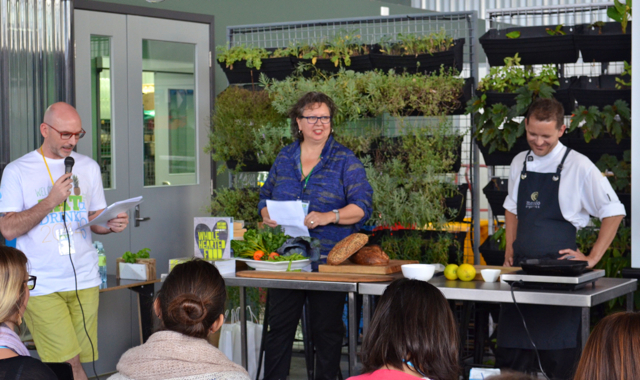 Brenda is one inspirational woman! Her deep passion around the fundamental matters of sustainable seafood, food miles and ethical eating resonated with me deeply. I have always been mindful about where my food comes from, but I know now I need to learn more – Education is Power! These recommended readings from Brenda I feel is a great place for me to start.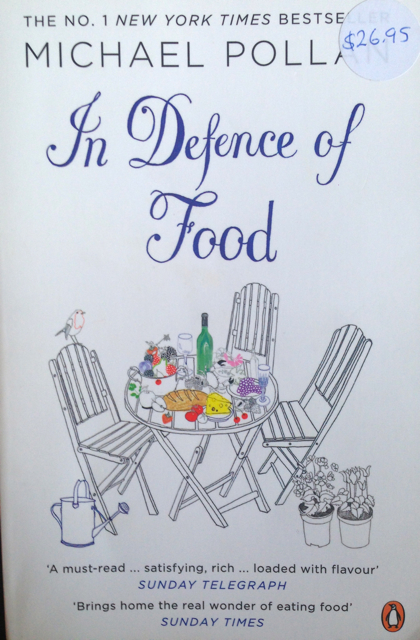 Brenda brought her Head Chef, Paul Horne along to construct a fish sandwich in two different ways. She wanted to highlight the difference between 'real' food and commercial rubbish. The first sandwich used plastic white bread, filled with supermarket frozen fish fillets, and packaged coleslaw. The second sandwich had fresh, multigrain bread filled with sustainable fish and organic red cabbage coleslaw. Which one would you prefer to sink your teeth in to?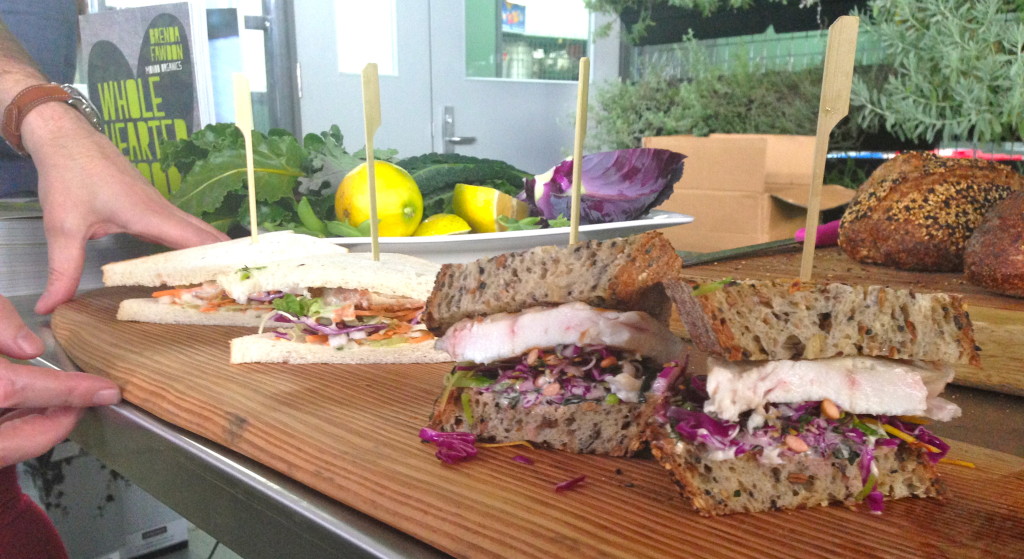 Christina Soong, The Hungry Australian closed off the day's proceedings with a session on Blogging for Fun and Profit. Christina is one of Australia's top bloggers and I love that she amenably shares her knowledge and experience with fellow bloggers. To summarise Christina's informative session I thought I would share Teresa's sketchnote (Chi Garden) as she did it so perfectly.
A quick race home to freshen up and it was off to 127 Bar and Bistro for a cocktail party with accompanying canapés; which I have to say were first class. Especially the comforting crab bisque with chilli oil.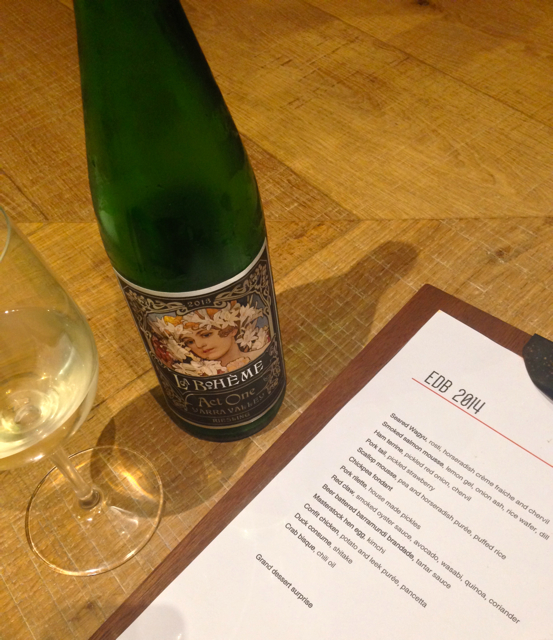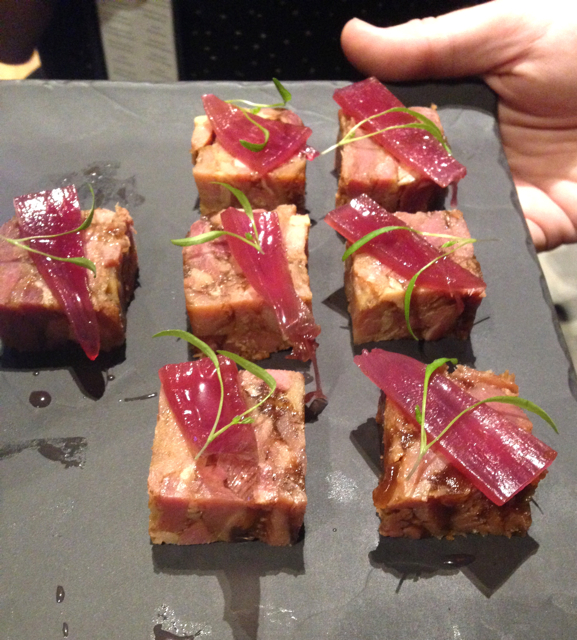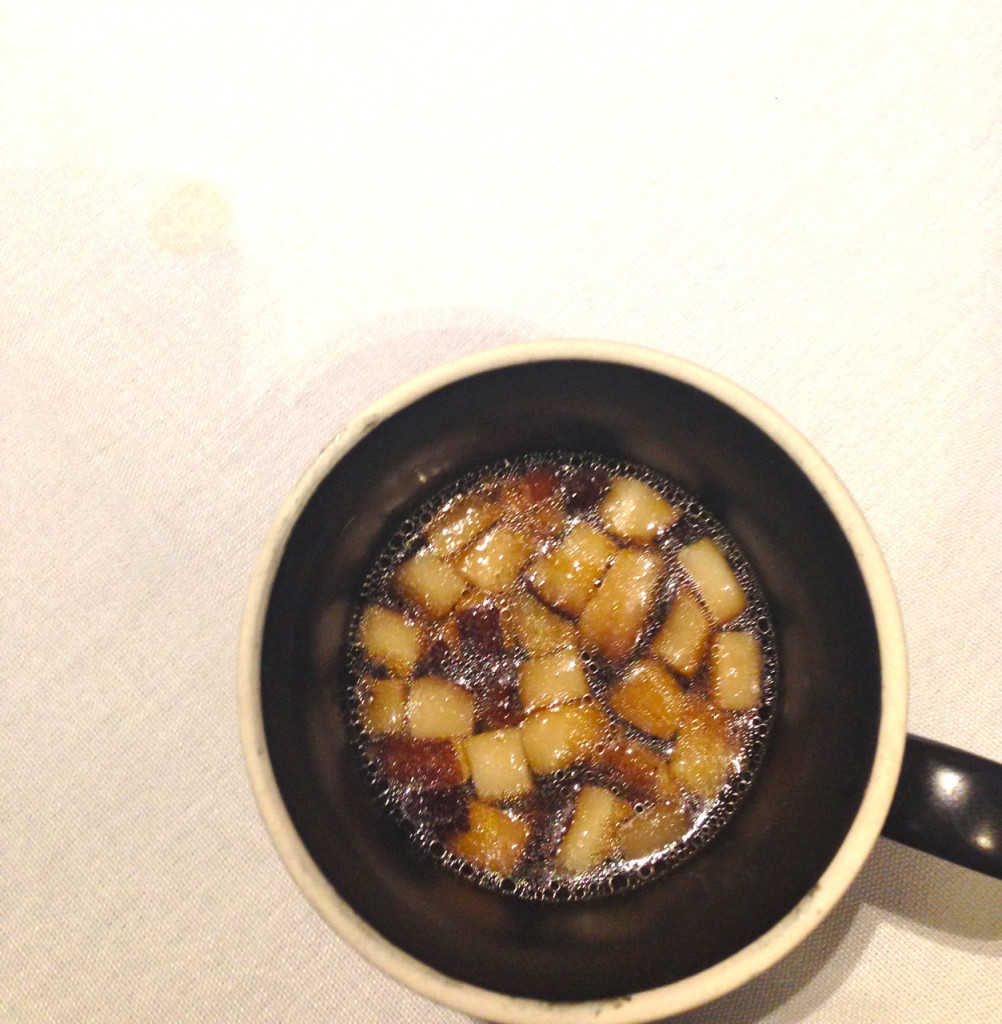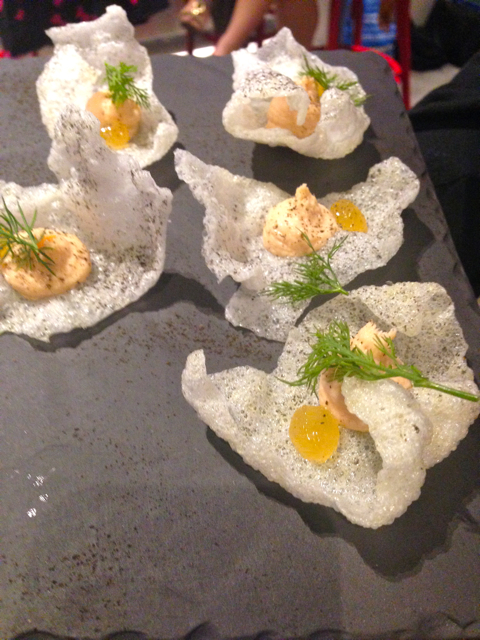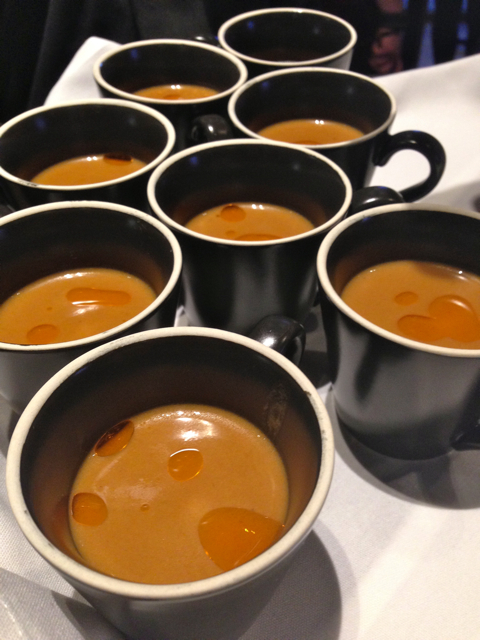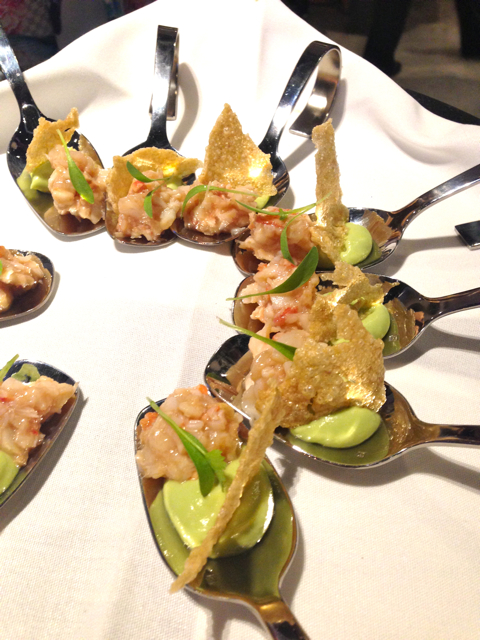 DAY 2
Eat Drink Blog delegates were broken up into three groups on day two. With Food Styling and a Beehive Tour on offer, it was the Beer inCider Experience at Albion Park for me.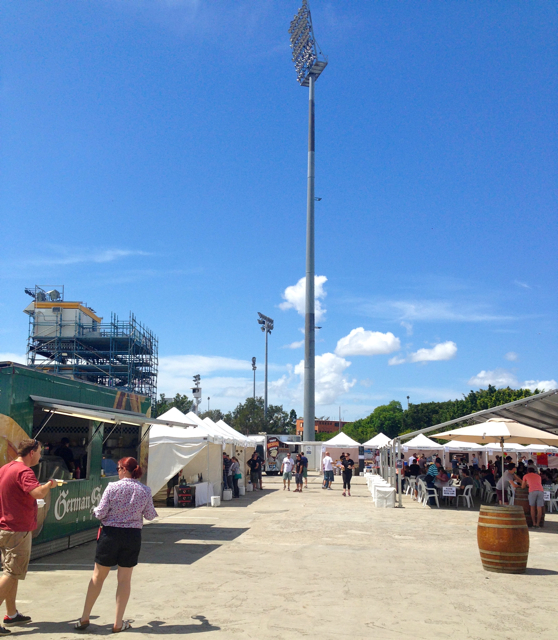 Darren from 250 Beers kicked off the morning with a beer tasting. He spoke also of the growth in boutique beers in Australia, which has seen a rise in beer blogging as a result.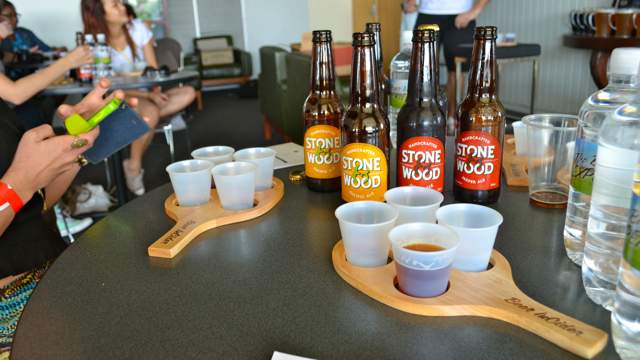 The rest of the day consisted of beer sipping and chatting alongside the boutique, beer community and it would not have been as much fun without my blogging buddies Jamie (Gourmet Male), Chelsea and Darrell (AmeriAus).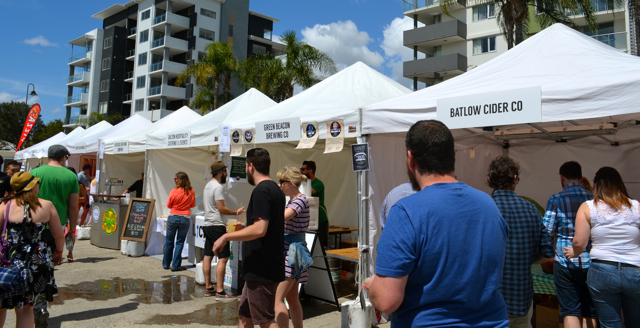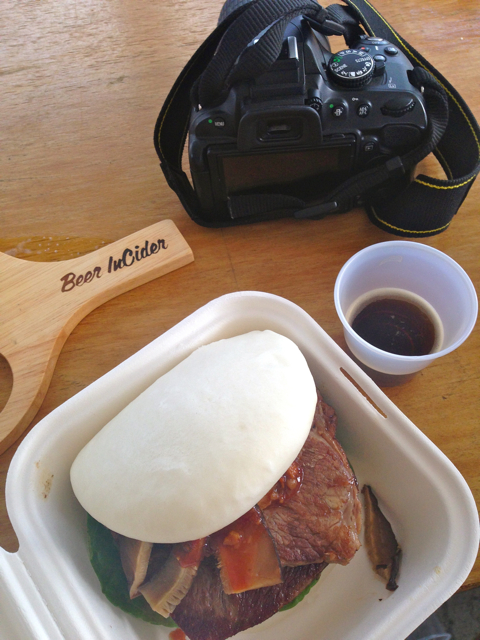 Special thanks to the Eat Drink Blog committee and to all of our generous sponsors.
Aga Kozmic, a matter of taste (Chair), Anthony Clark, FoodMeUpScotty, Heather Scott, For the Love of Food, Corrie Zemski, Brisbane Devoured, Kelly Wong, Eating My Way Through Life, Fiona Ryan, TIFFIN bite sized food adventures, Jessalyn Chan, Feed Me Now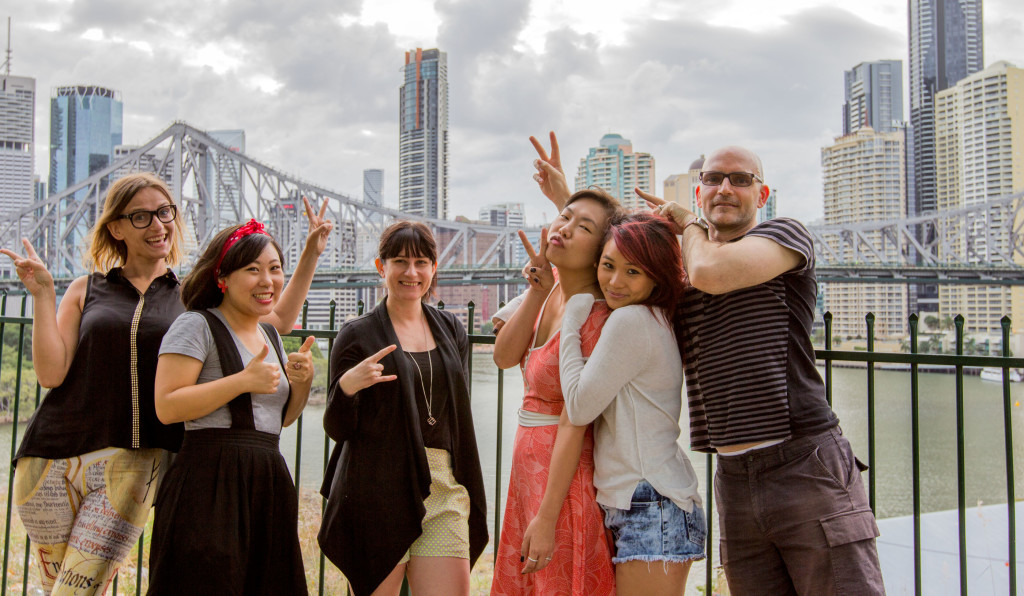 Friends of Eat Drink Blog 2014
Darren Magin (250 Beers) Mark Howes (Head brewer Newstead Brewing) Luke Shield (Beer Socialite) and Jason Poffley (Brews And Bacon)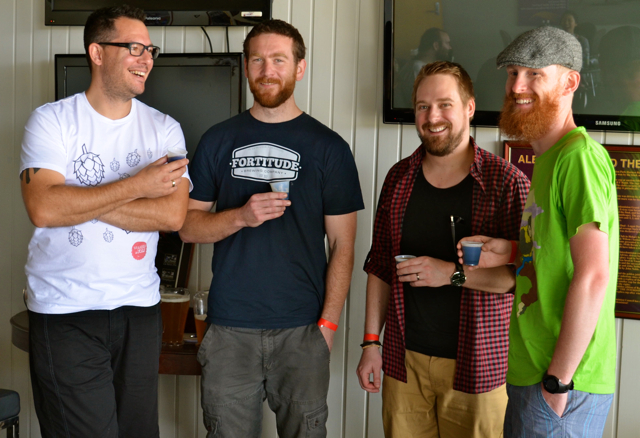 Cool Cat Hugh Doyle!  Stone & Wood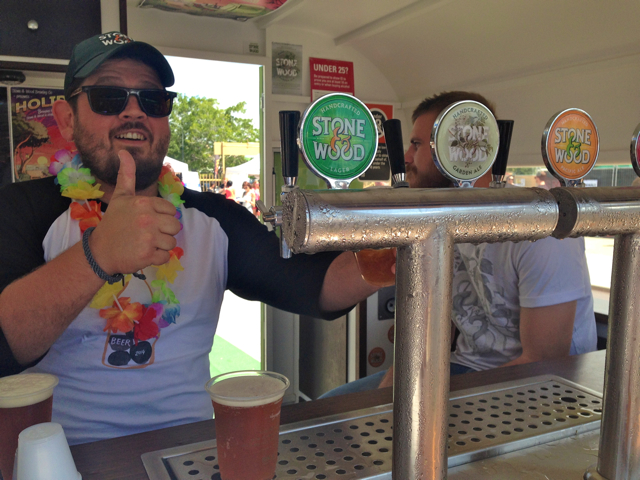 1. Claire (Claire K Creations) 2. My Celebrity Chef Hero Philip Johnson and friend Laura (Eatin Mess) 3. Teresa (Chi Garden) 4. Maureen (Orgasmic Chef)  Tania (My Kitchen Stories)