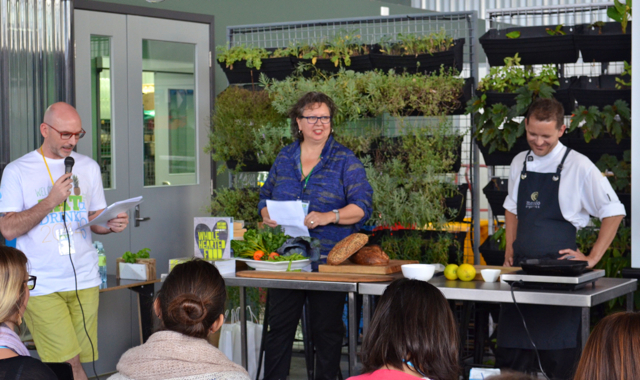 Isn't it refreshing when you meet someone that changes your way of thinking? Brenda Fawdon, owner of Australia's first licensed organic restaurant, Mondo Organics, struck an influential chord with me at the recent Eat Drink Blog conference. Her intrinsic respect for sustainable food, ethical eating and local produce, inspired me to purchase some of her suggested books around these matters.
Continuing with the local theme, I went online to the Australian owned bookstore, Bookworld to buy my books. I was quite impressed to see most of what I sought was there; in fact, Bookworld's range of ethical food overall was impressive.
Two of Brenda Fawdon's suggested books were by American author, journalist, activist, and professor of journalism, Michael Pollan – In Defense of Food: An Eater's Manifesto and Cooked: A Natural History of Transformation.
For the past twenty-five years, Michael Pollan has been writing books and articles about the places where nature and culture intersect: on our plates, in our farms and gardens, and in the built environment.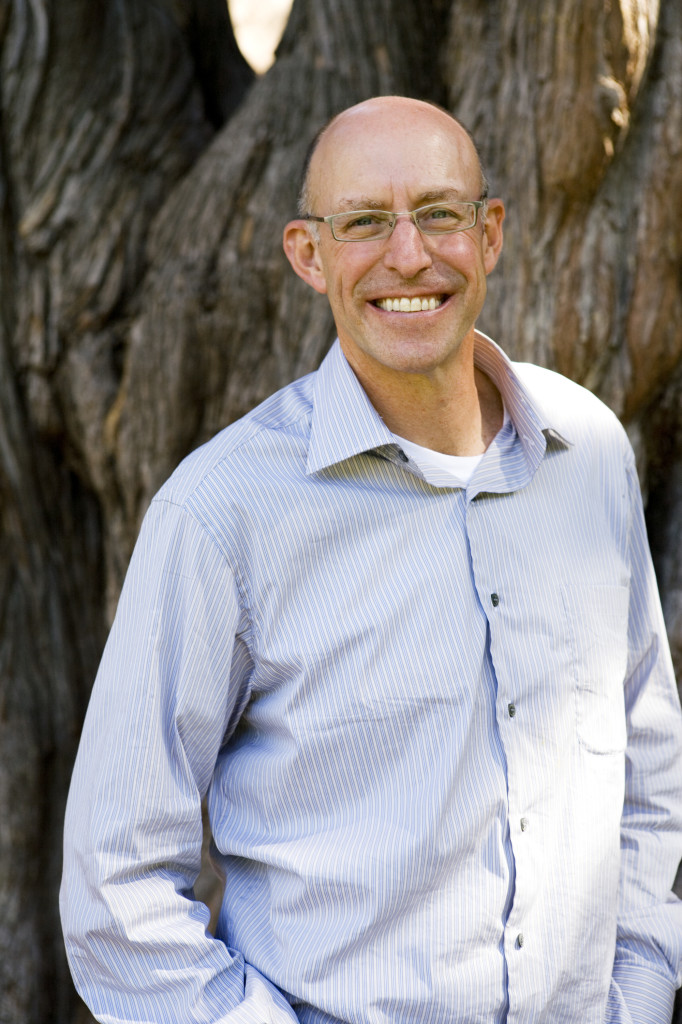 In Defense of Food is a book celebrating real, simple food, the stuff our ancestors used to cook. Pollan believes that most of what people consume today is not food, and how we're consuming it — in the car, in front of the TV, and increasingly alone — is not really eating. Instead of food, we are consuming "edible foodlike substances". Pollan invites us to junk the science, ditch the diet and instead rediscover the joys of eating well.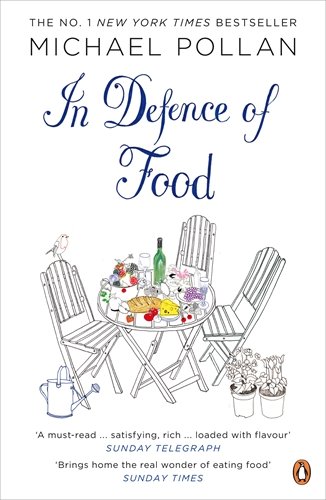 Cooked – A natural history of transformation takes us back to basics. Pollan learns how to cook with fire, with water, with air and with earth. Throughout his journey, he discovers that the cook occupies a special place in the world, standing squarely with nature and culture. Cooked essentially explores the deepest mysteries of how and why we cook.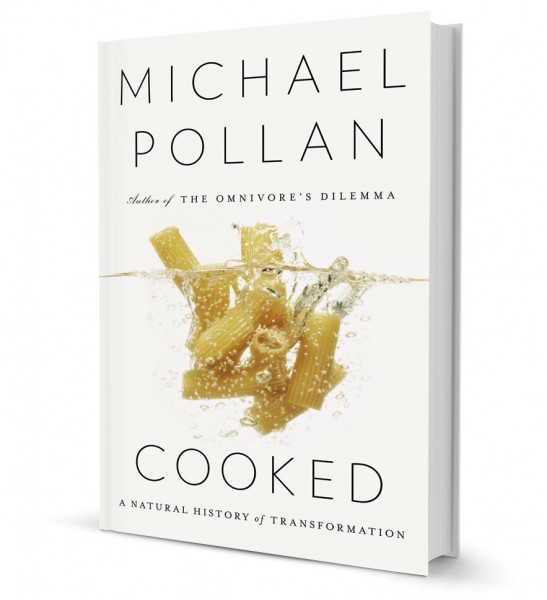 Many of Pollan's books are New York Times bestsellers. His book The Omnivore's Dilemma was named one of the ten best books of 2006 by both the New York Times and the Washington Post. It also won the California Book Award, the Northern California Book Award, the James Beard Award, and was a finalist for the National Book Critics Circle Award. Pollan has many books and articles published and I encourage you to explore them further.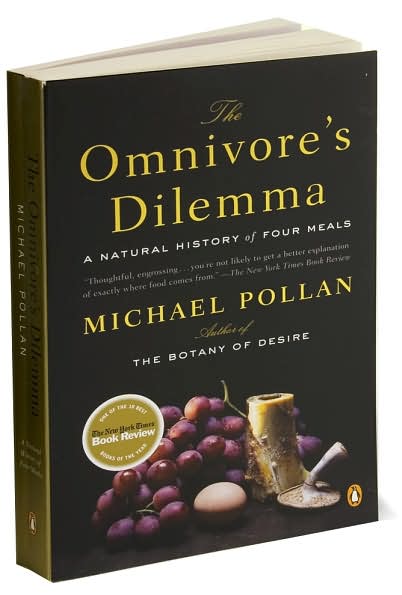 Ethical Eating by Angela Crocombe was another book Brenda Fawdon suggested reading. A timely and powerful investigation, Ethical Eating explores environmental and ethical implications of the food choices we make, looking at the issues from a uniquely Australian perspective. Due to its popularity, Bookworld didn't have Ethical Eating in stock. However, by simply ticking the 'notify me' box, Bookworld will contact me when stock becomes available.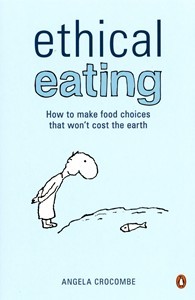 Blogging for four years, ethical eating has been a driving force in developing my culinary knowledge and food awareness. Yet, if I want to continue on this path as a respected food blogger and conscientious consumer of food on this planet, I need to start educating myself more; after all "Knowledge itself is power" as Sir Francis Bacon would say. So me purchasing these educational books mentioned by Brenda, is indeed a humbling way to start.
Thank you Brenda for sharing your knowledge and for giving up your time to help others adopt a healthy relationship with food.
Disclosure: This post was in collaboration with Bookworld. Books purchased from Bookworld were made on my own accord and funded by me. Check out Bookworld's other great Christmas releases including The Whole Pantry by Belle Gibson and Family Food: 130 Delicious Paleo Recipes for Every Day by Pete Evans.