I was lucky enough to visit Gillians Garden Cafe for lunch at the weekend. Just down the road from my Mum's house in East Brisbane, it's always been so convenient for us to walk down for a tasty bite to eat.
Over these past 10 years I have seen the garden cafe grow from a few tables in the Cottage Garden Nursery, to a large, vibrant Cafe. The owners have changed hands a few times over the years. Chris Einan who now owns egg bistro next door, ran the cafe a couple of years ago. Today the Garden Cafe is Gillians Garden Cafe and Gillian Hirst is the woman behind the name.
Having worked as Executive Chef at Chevaliers in Milton, Four Steps on Mary St in Brisbane city, and Il Centro at Riverside, Chef Gillian Hirst has a celebrated reputation in Australia. Her signature dish Sandcrab Lasagne from her Il Centro days is a stunning meal. You can actually buy the packet with directions at the café, I've wanted to make it for a while now but sadly haven't gotten around to it, I have however ordered the meal and thoroughly enjoyed it.
Gillians Garden Cafe not only has wonderful food, but the surrounds are stunning. Full of beautiful plants, gorgeous antique homewares and furnishings, it really is beautiful place to sit on a nice sunny day.
I often recommend Gillians Garden Cafe to my friends, especially for Mothers Day, Fathers Day and family birthdays. It has such a wonderful homely feel and the ambience is perfect. Whether you're after breakfast, brunch, lunch or coffee and cake, Gillians Garden Cafe really is a great place to dine. It's BYO too which is always a bonus.
Gillians Garden Cafe – 999 Stanley Street, East Brisbane.
Here's a few snaps I've taken at Gillians Garden Cafe over the last year or so…
Breakfast 2011

Glazed cacon with Italian sausage, poached free range eggs,
smashed potato and homemade BBQ sauce $19.50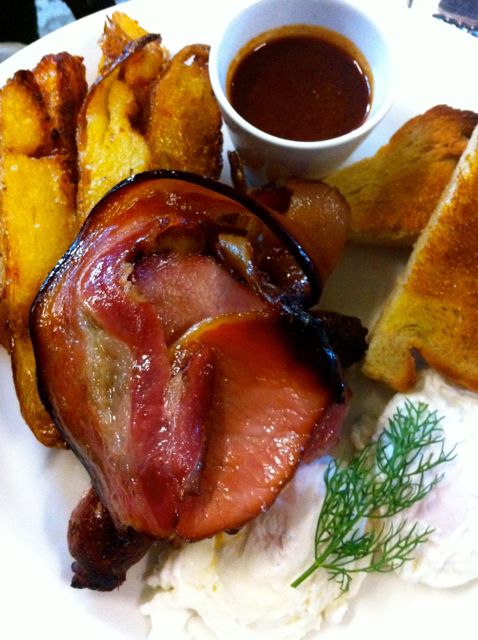 Avocado on toast with soft poached egg and  basil mayo $15.50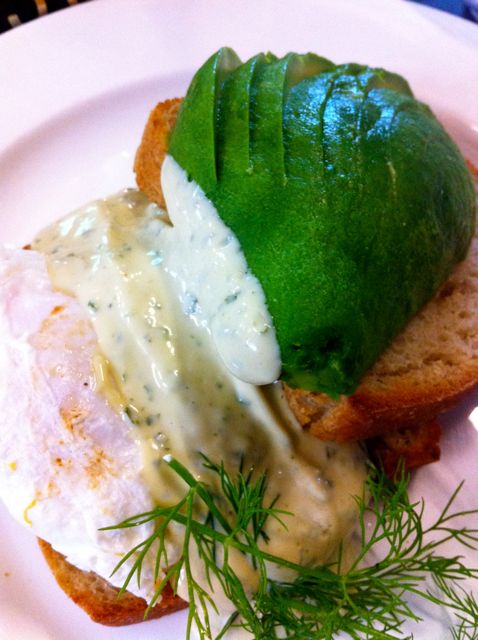 Sandcrab and parmesan omelette, bernaise gratain and toast $21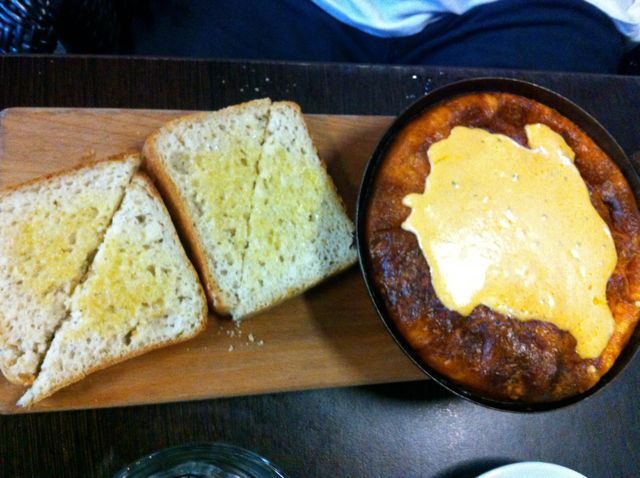 Roasted heirloom tomatoes with Goats curd crostini and fresh basil $17.50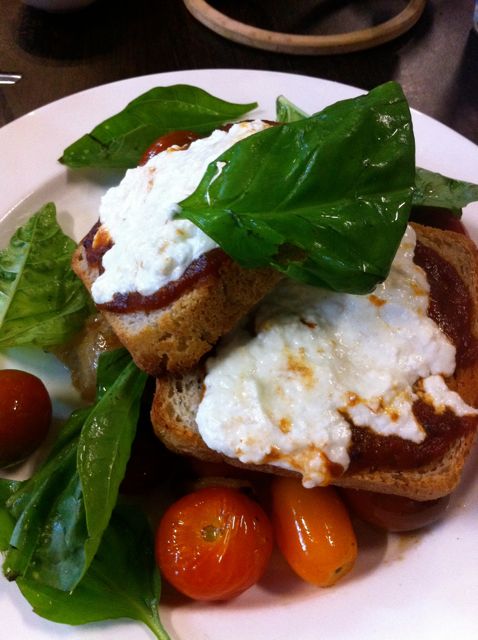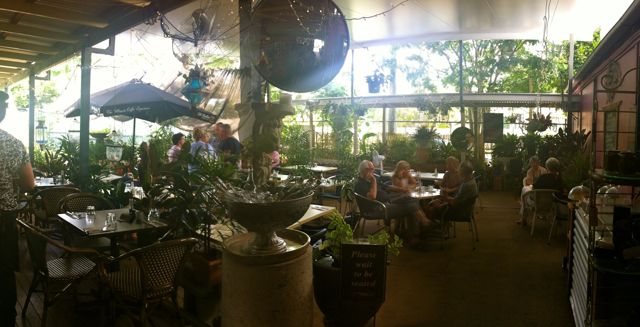 Lunch 2011
Veal porcini pie on paris mash, red wine jus and tangerine sweet pea $21.80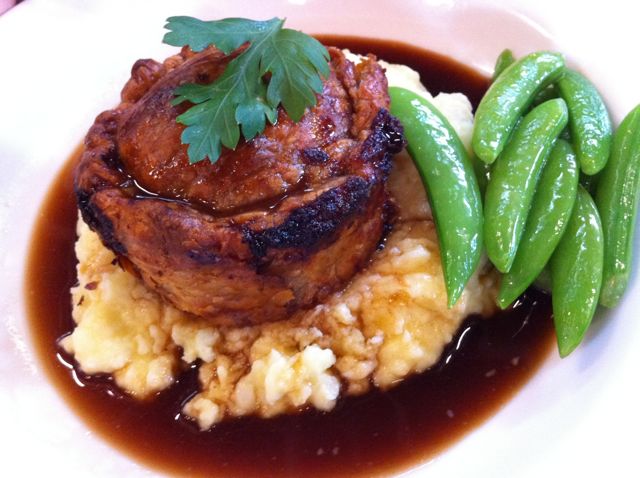 Baked potato gnocchi with white wine and parmesan cream $18.50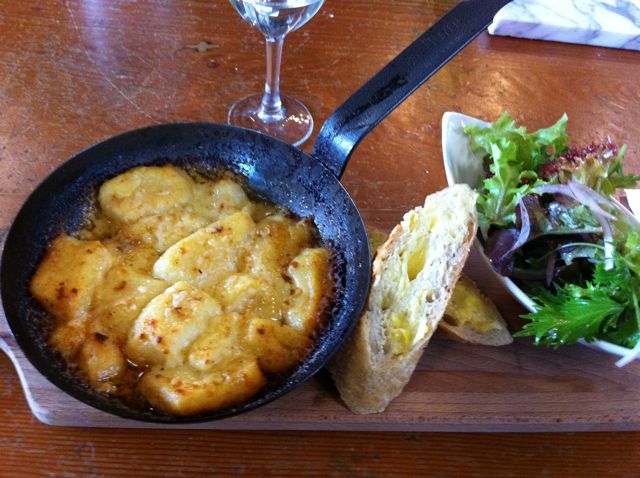 Open prawn ravioli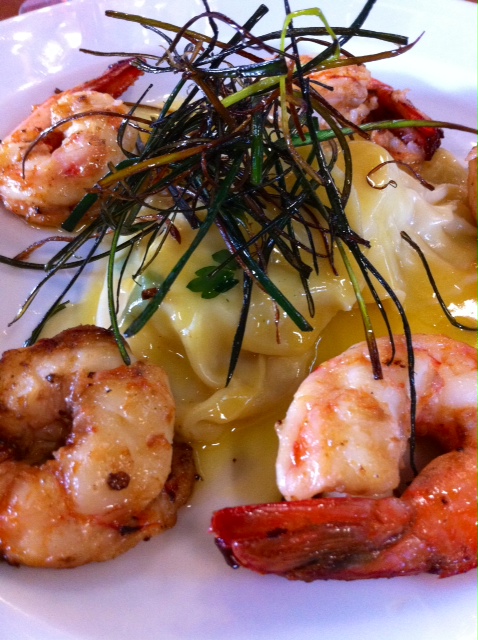 Lunch 2012