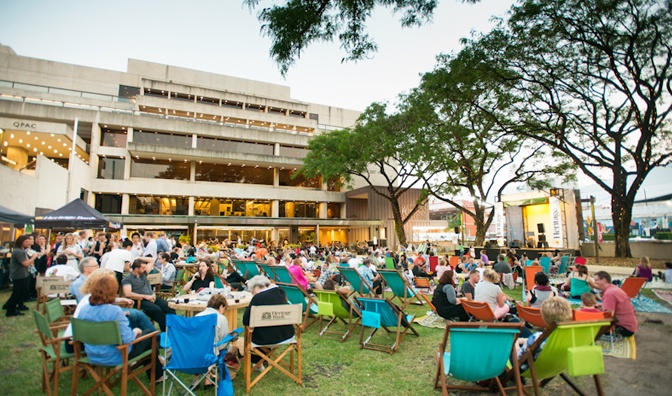 What's better than eating? Eating whilst listening to smooth jazz and sipping on a peppery Shiraz.
Every Friday at dusk, QPAC's Melbourne Street Green offers a FREE evening of smooth jazz with their Green Jam Sessions.
Unwind to the tunes played by the talented musicians from Queensland Conservatorium as they showcase their impressive skills with a repertoire of jazz standards, contemporary grooves and laid back funk.
Green Jam Sessions is the perfect way to wrap up the working week and start the weekend wind down with colleagues, friends and family.
Delectable food and chilled beverages also available from the Green Jam Grill.
Green Jam Sessions
15 March - Amy Backhouse Trio
22 March - Euan Cumming Trio
5 April - Sophie Min Trio
12 April - Matt Luff Quartet
19 April - Coisa Linda
26 April - Luke Cuerel Quartet
3 May - Wild Silk Quartet
10 May - William Martineau Trio

Cover image care-of QPAC Green Jam Sessions