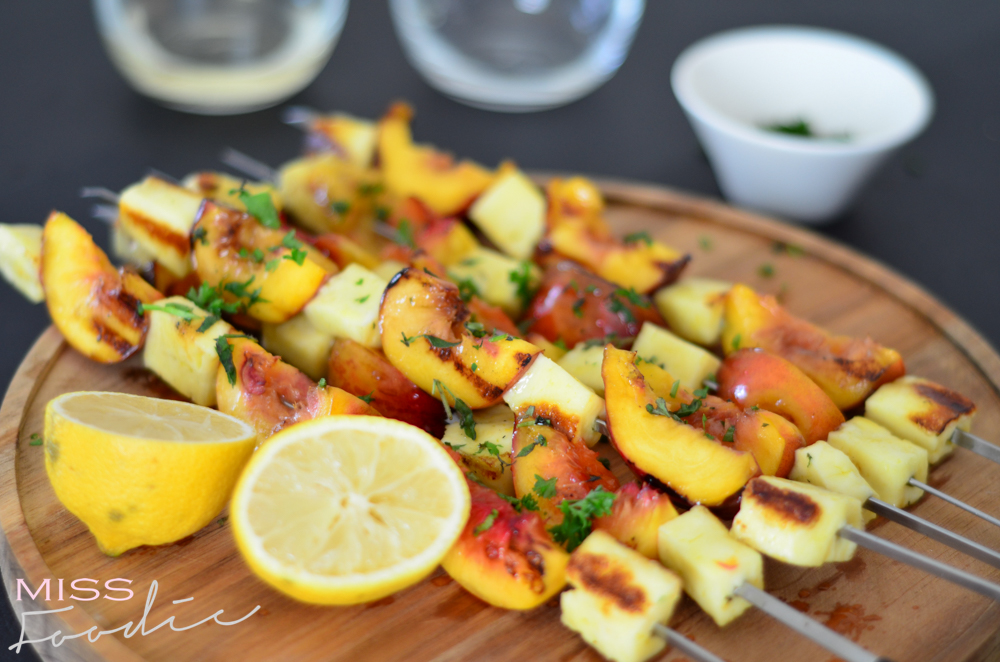 As discussed in Food Photography 101 – Tethered Capture in Lightroom, I'm practising to be a food photographer extraordinaire! I devoted a Saturday at home to practice Tethered Capture, lighting, camera angles and food styling and this is what five hours produced *sigh*.
Having bought Olympus Halloumi Cheese (the only Halloumi Cheese worth buying) from the market, I Google image searched Halloumi Cheese recipes for inspiration. It wasn't long before I found Sarah Britton of My New Roots's tempting photograph of Grilled Halloumi and Peaches with Dukkah. I didn't have peaches or Dukkah, but I had nectarines, halloumi, lemon and honey and that's all that mattered. I loved the warmth of Sarah's photograph and I'm sad that my Grilled Halloumi and Nectarine Kebabs weren't as appealing, but I'm getting there.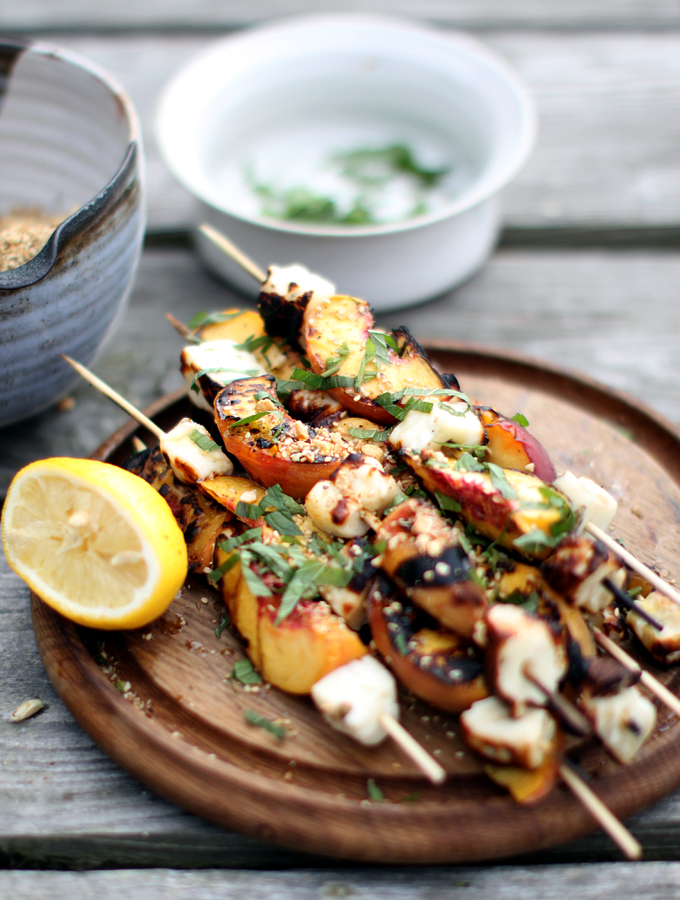 You can see My New Roots's image is a lot crisper , and my colour and contrast too high. I admit, having a Retina Display Macbook Pro can be challenging because what I see on my computer looks very different on other computers. This is because the Retina display on my machine makes my images sharper, easier to read, and a lot more detailed. And that's because Apple packed 5 million pixels into a 15.4-inch screen. I'm interested to hear what you think?
Anyway, these Grilled Halloumi and Nectarine Kebabs with Honey are sublime! Grilled cheese and fruit, need I say more?!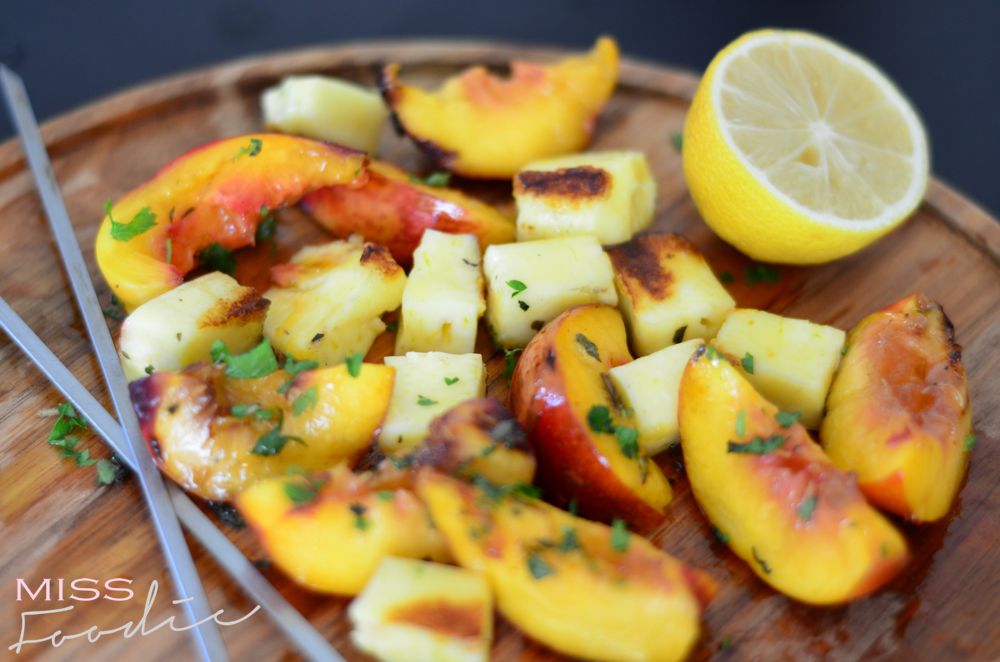 [yumprint-recipe id='6′]