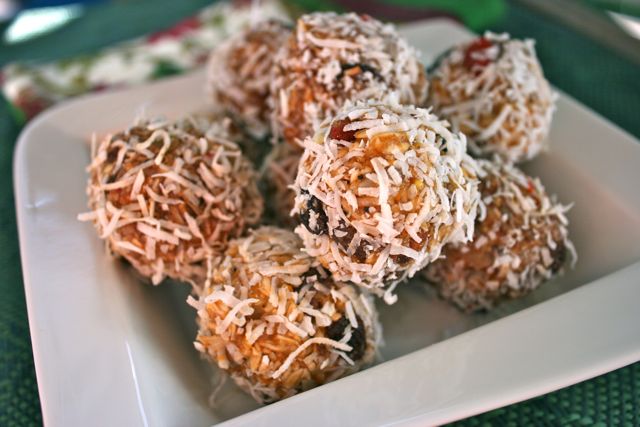 It's February already and from what I can see visiting my work lunchroom everyone is still on the healthy bandwagon, which is good to see.
I must admit it's not easy being healthy all the time. If you try and do the right thing as often as possible however, when you do fumble a little you needn't feel so guilty.
My Mum bless her, used to always cop the third degree from my younger siblings and I about never having anything good to snack on. Her reply "Make a sandwich or have a piece of fruit". Oh and don't those words haunt me still!
Growing up I had a very healthy lifestyle and though I didn't like it at the time, today I am very thankful for it. If you buy junk food, you have junk food in the house to tempt you. If you only have healthy options in the house, then healthy is all you'll eat.
Being a food blogger I often get asked "Why aren't you as big as a house"? To be frank the majority of what I eat is home cooked, therefore I know exactly what I'm eating. When I go shopping I'm always studying labels – too many numbers or words I don't understand then back she goes.
I buy Mr B 'Carman's Muesli Bars' because from what I can see on the label they're Australian made and owned and all the ingredients are what they should be – but are the ingredients Australian sourced I wonder?
I've always been keen to make my own healthy fruit and nut bars (or balls) myself. My best friend Megsie grows a lot of her own fruit, vegetables and herbs and she's always coming up with cool recipe ideas. I munched on some of her homemade 'Totes Amaze Balls' and simply had to have the recipe, it was exactly what I was looking for.
I tweaked Megsie's recipe slightly and had a go of making my own healthy fruit and nut balls. Mixing my wholesome ingredients together in the bowl made me happy for I knew exactly what was going into my healthy and nutritious snack.
To my Twitter and Instagram followers the secret ingredient to binding all the dry ingredients together is **insert drum roll** Mashed sweet butternut pumpkin!
These healthy fruit and nut balls can be made in bulk so you can conveniently freeze them by storing in either well-sealed lunch bags or a container. There you have it – a healthy snack you can grab when you're on the run.
There are so many options for these healthy treats so go mad with experimental ideas. Don't be concerned if your mixture is too wet or to dry either. By simply adding water or oats you'll acquire the consistency you're after.
Have fun and enjoy my foodie friends!
 Healthy Fruit and Nut Balls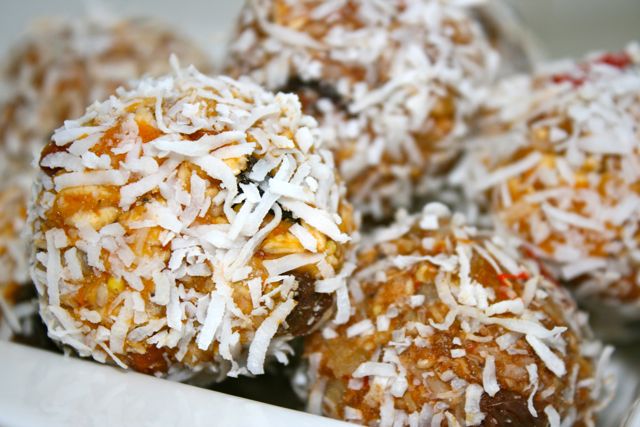 Ingredients
1/2 sweet butternut pumpkin, diced, steamed, mashed and cooled
2 cup of rolled oats (or gluten free alternative)
1/4 cup cocoa powder (optional, I did some with and some without)
1/2 cup shredded coconut plus extra for rolling
Generous hand full of mixed nuts – I used almonds, pecans, macadamias, walnuts
Generous hand full of mixed dried fruit – I used chopped apricots, apple, sultanas, goji berries, chopped dates
1/4 cup Pura Veda
4 tblsp of Psyllium husk
3-6 tblsp honey
2 tsp vanilla extract
Method
In a bowl, mix all the dry ingredients together.
Add mashed pumpkin, vanilla and half the honey.
Incorporate well, adding more honey if desired.
Add more oats if the mix is too wet. Add a little water if the mix is too dry.
Using your hands, roll the mixture into ping-pong ball sized balls.
Roll balls in coconut. Cover and refrigerate.
You can freeze your Healthy Fruit and Nut balls by storing them in a well-sealed bag or container.