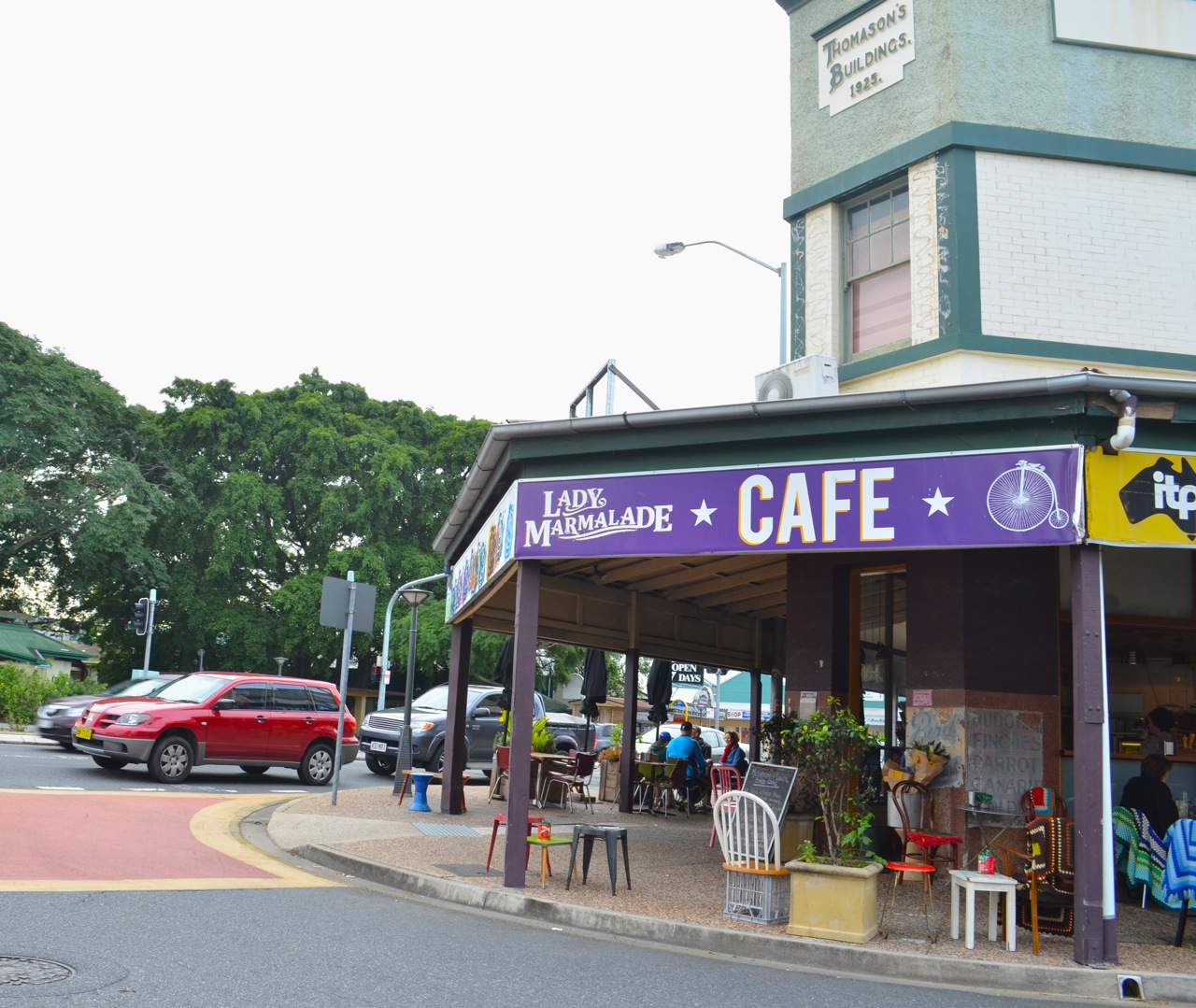 Lady Marmalade Café is your little slice of home cooked goodness in Stones Corner.
Lady Marmalade has held refuge on the Logan Road, Cleveland Street junction for 3 years. It's longevity in this GFC-world exists (I believe) foremost because of its rustic, no-nonsense charm. With an eclectic array of chairs outside ribboning the corner café and crochet blankets to warm you on those cold winter mornings, Lady Marmalade want you to know that their home is your home.
Stepping inside this quaint and groovy little place you're greeted with trinkets, antiques and collectables, music posters and funky staff.
On any given day the specials board parades tasty delights to indulge the senses. Their standard menu offers nothing less, with gourmet sandwiches, organic breads, homemade soups, gluten free goodies, fresh juices and stand-out coffees on offer.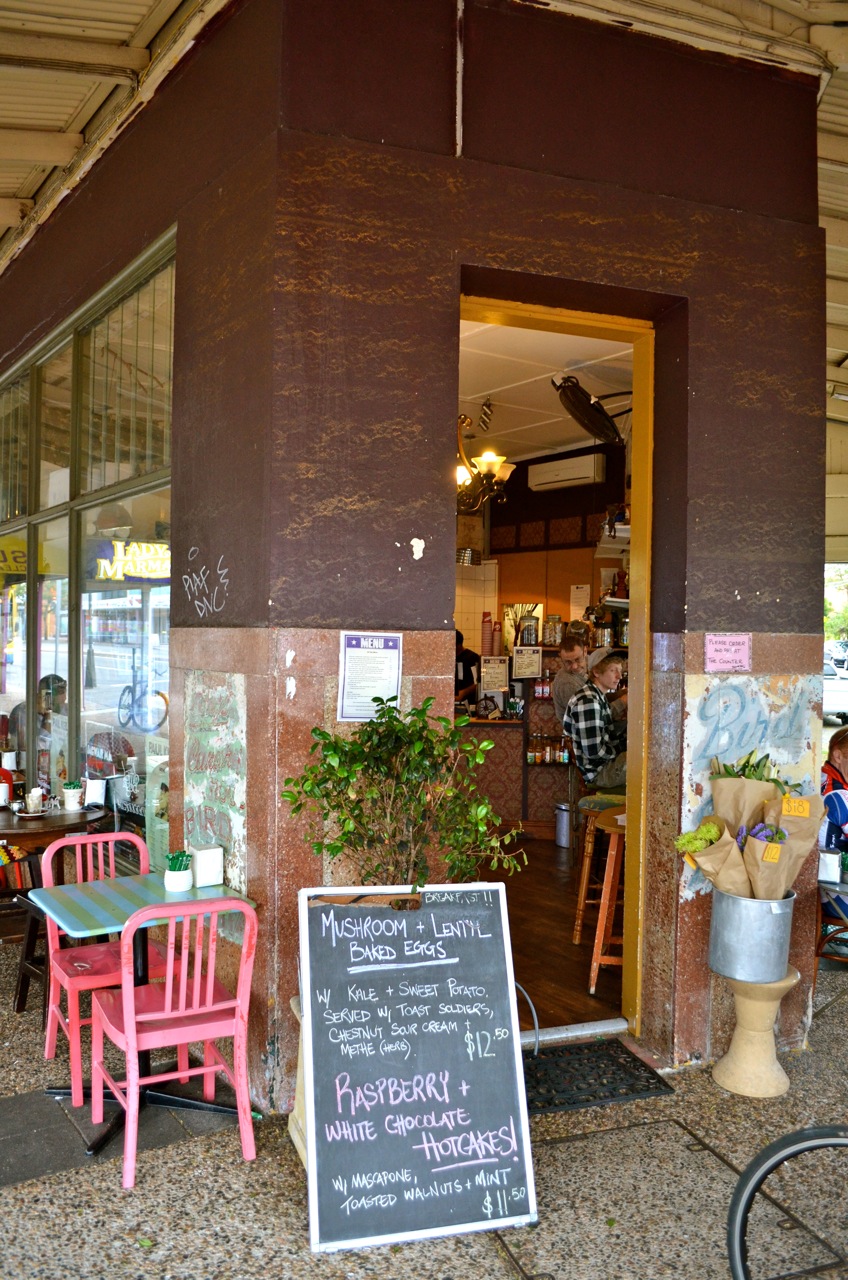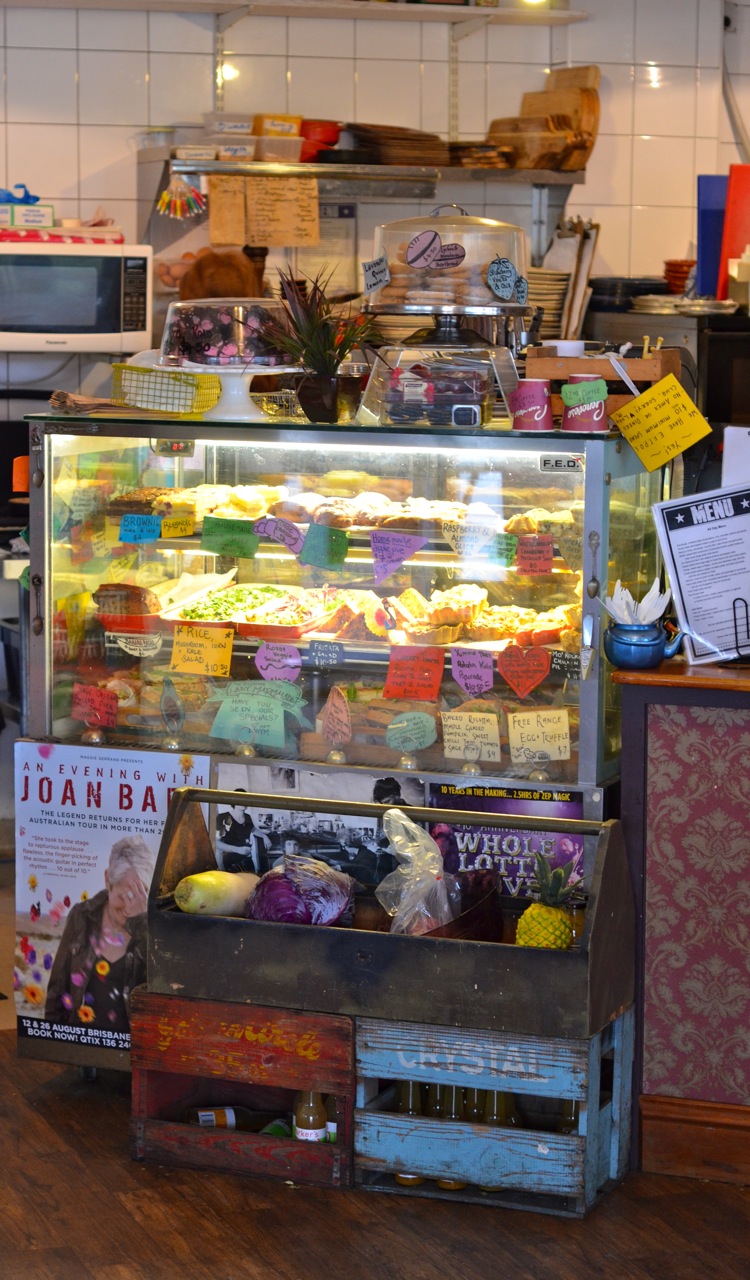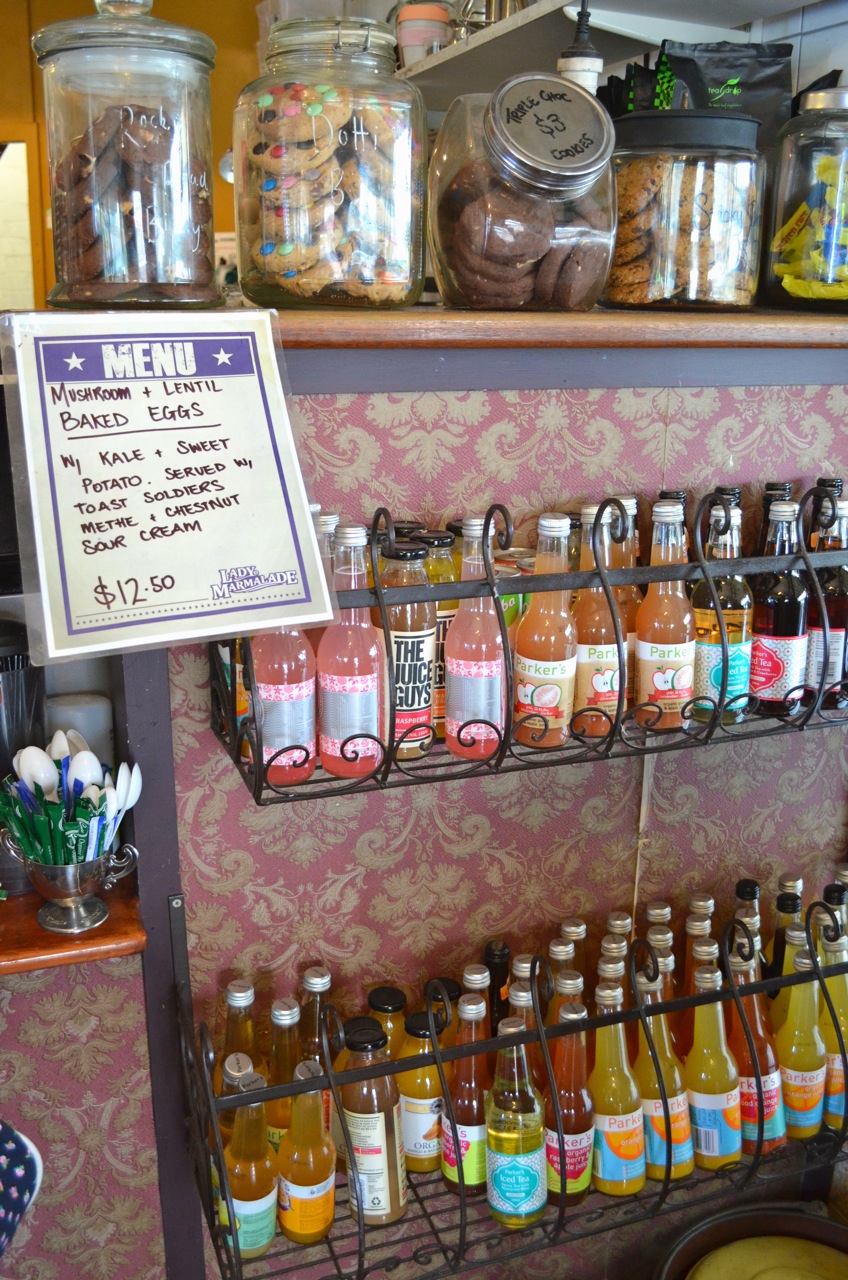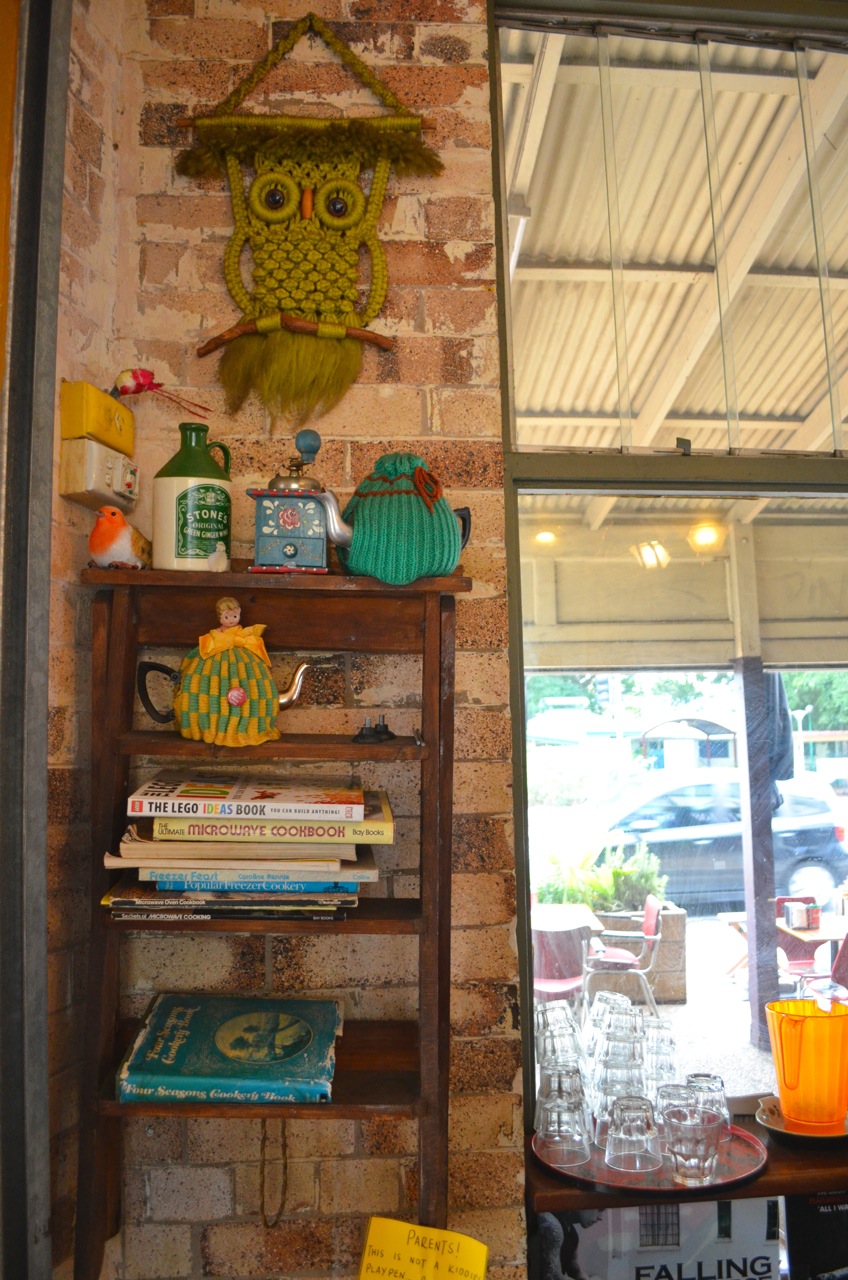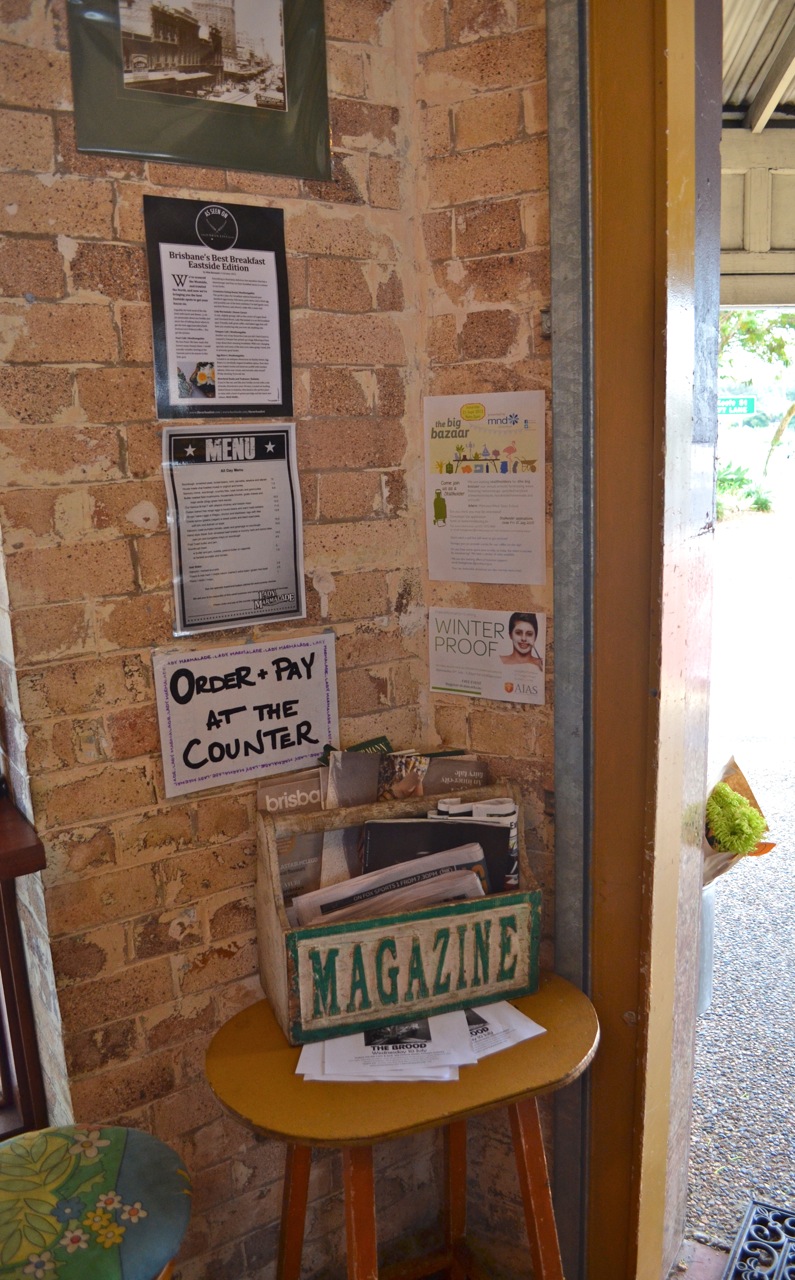 On a mission to find a scrum-diddly-uptious mushroom dish for  Mushroom Mania, the team at Lady Marmalade put together a special for the occasion – Mushroom and Lentil Baked Eggs with Kale and Sweet Potato, served with Toast Soldiers and Chestnut Sour Cream. Lady Marmalade's Mushroom Mania dish featured a nutritious blend of button, swiss and king brown mushrooms. The combination of these robust, antioxidant rich mushrooms brought an extra meatiness to the meal. This was further enhanced by a generous drizzle of mushroom reduction born from the roasting juices – Oh yeah baby, that's mushroom heaven! My meal was everything my appetite and healthy inner-self sought and then some. Being a fussy egg-eater it was joyous to see my eggs whites cooked and the yolk only partially runny – just the way I like it.
*Mushroom Mania*
Mushroom and Lentil Baked Eggs with Kale and Sweet Potato, served with Toast Soldiers and Chestnut Sour Cream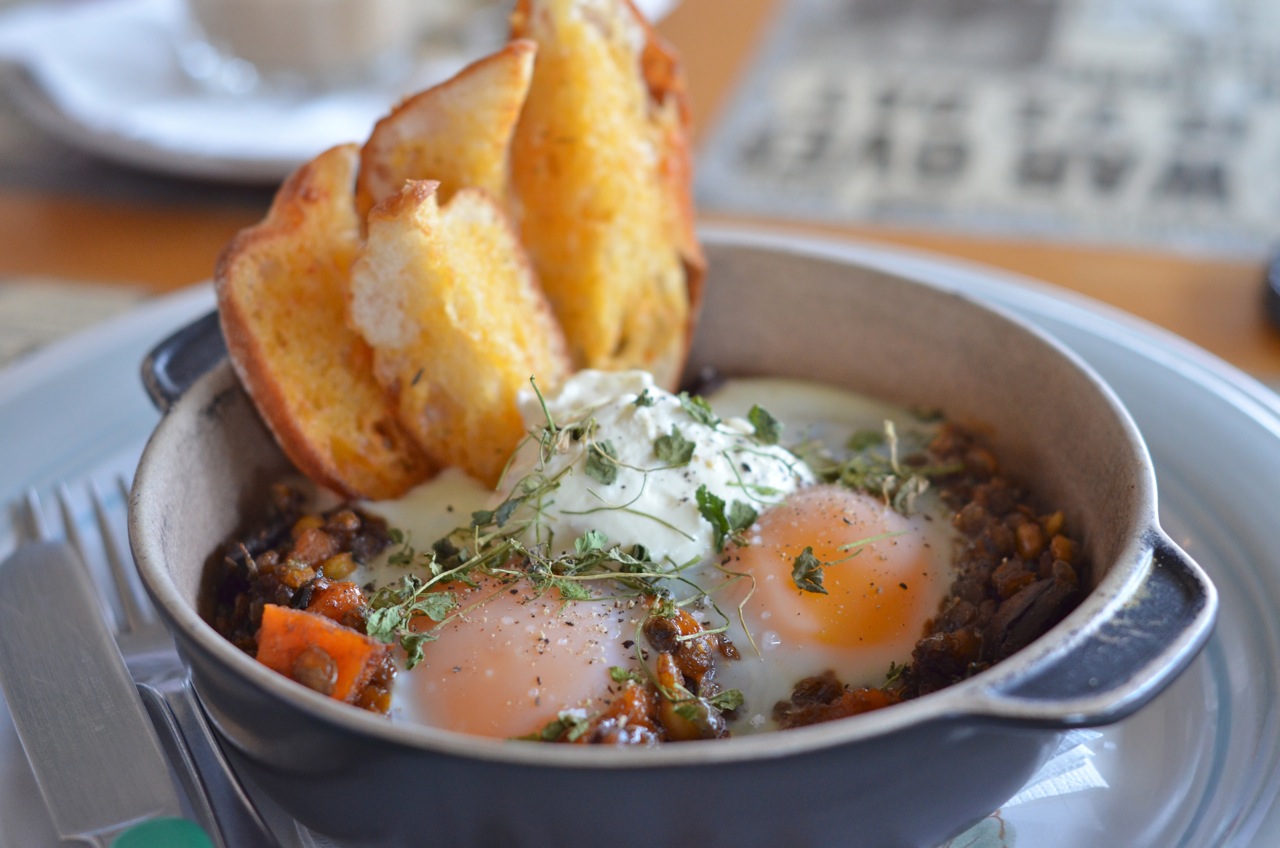 I admit there was a bit of food envy at the breakfast table; B ordered the B-Hal-T – Bacon Haloumi, tomato chutney and Kewpie mayo and it looked far-out to say the least. Chatting with owner Bec, I asked whether the chutney-licious tomato chutney they used in the B-Hal-T was made in-house or purchased; to my delight she replied in-house. Bacon and Haloumi anything should be tried by every Australian and might I suggest a staple combination for any breakfast lover.
I'm not what you call a coffee-fiend but I do love a great coffee when I get one. This particular Lady Marmalade morning I ordered myself a skinny latte and it was near-perfect – I can see why the peloton of cyclists keep congregating here after their morning rides. (note our cool dragon table number below)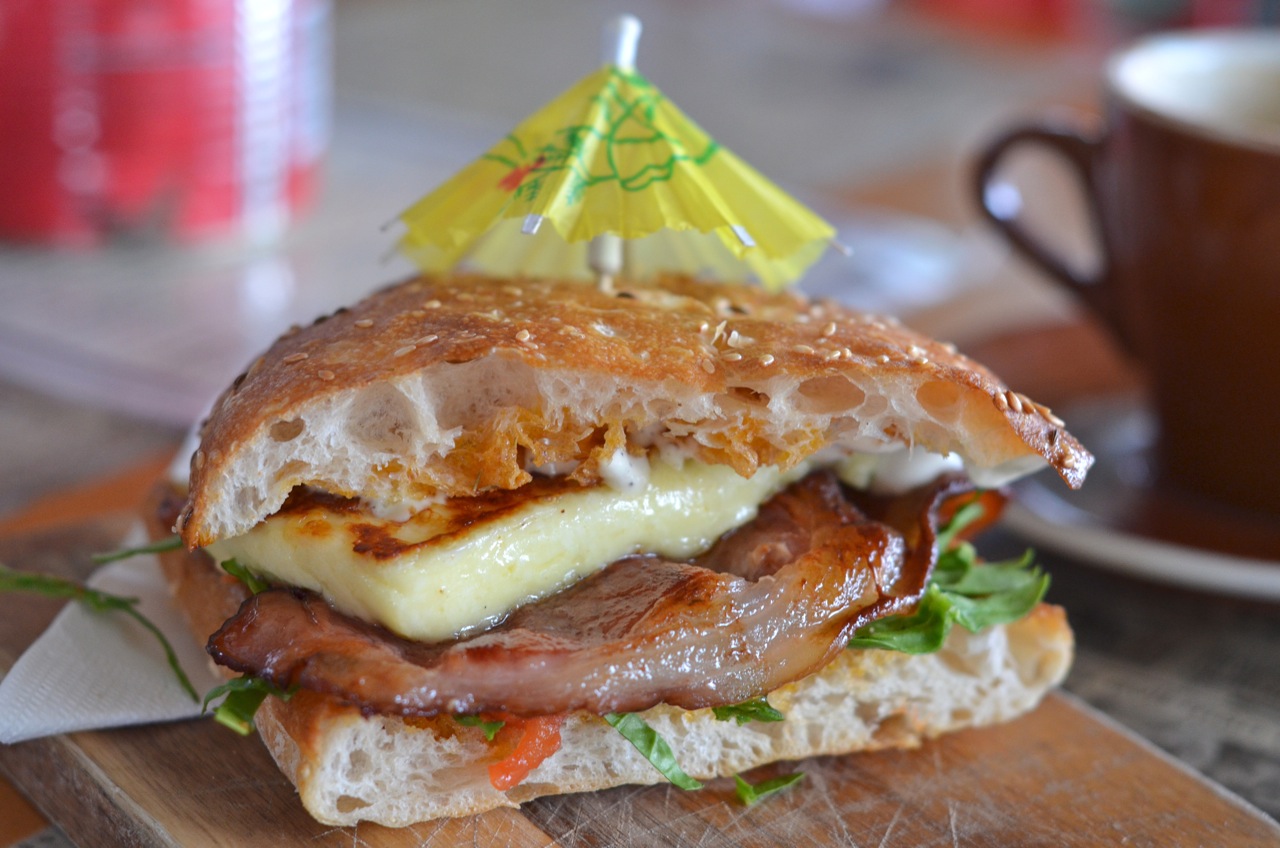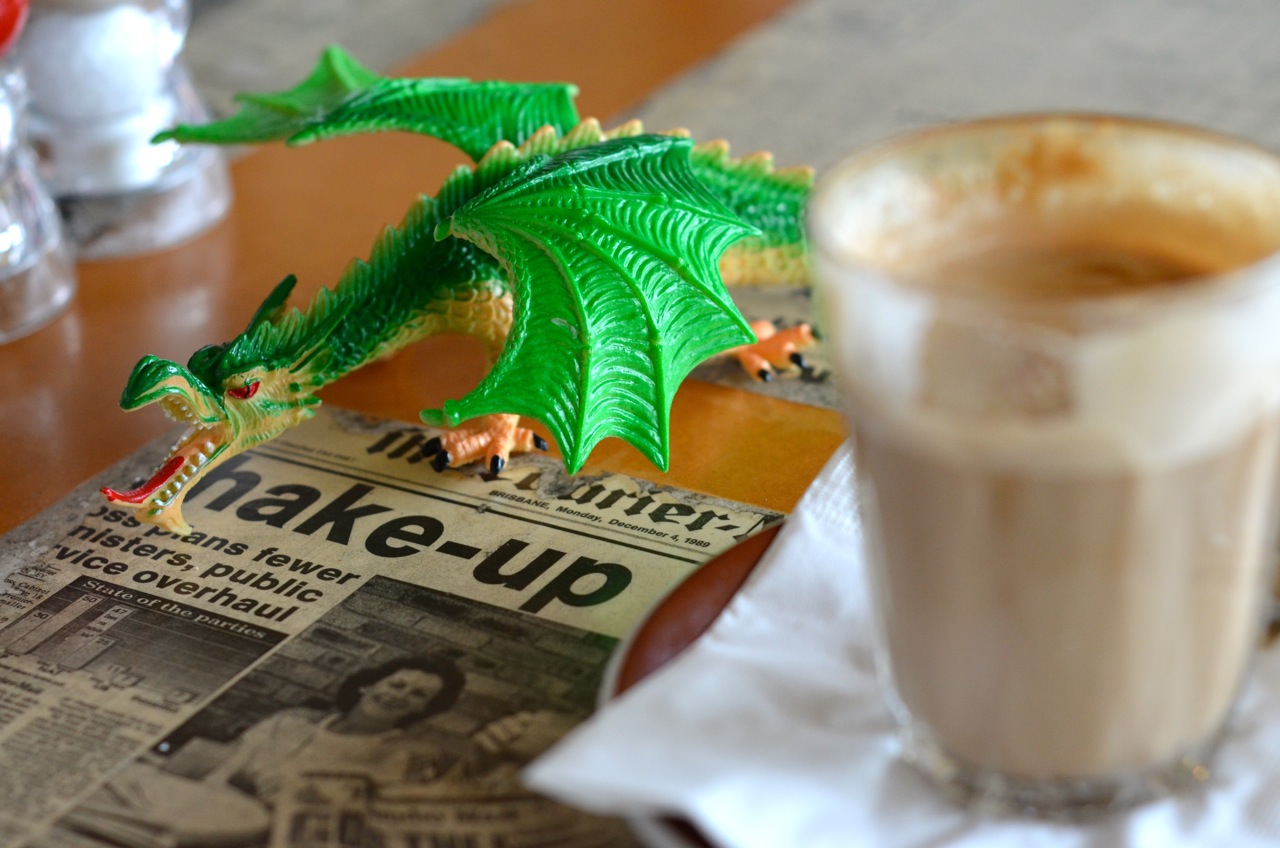 I have to give you a heads up – there's a lot of construction taking place in the Stones Corner area at the moment which is fantastic as I want the Southside to flourish, but be prepared for sounds of heavy machinery on some days.
Individuals searching for a high-end dining experience with crisp white table clothes and structured seams will perhaps find Lady Marmalade a scruffy affair; this down-to-earth foodie on the other hand loves the straightforward lure of Lady Marmalade. Sometimes we just want the consistency of a quick, homely meal and to be on our merry way, and Lady Marmalade locals know they can get just that. Treat yourself like B and I did and have a Date Breakfast before work!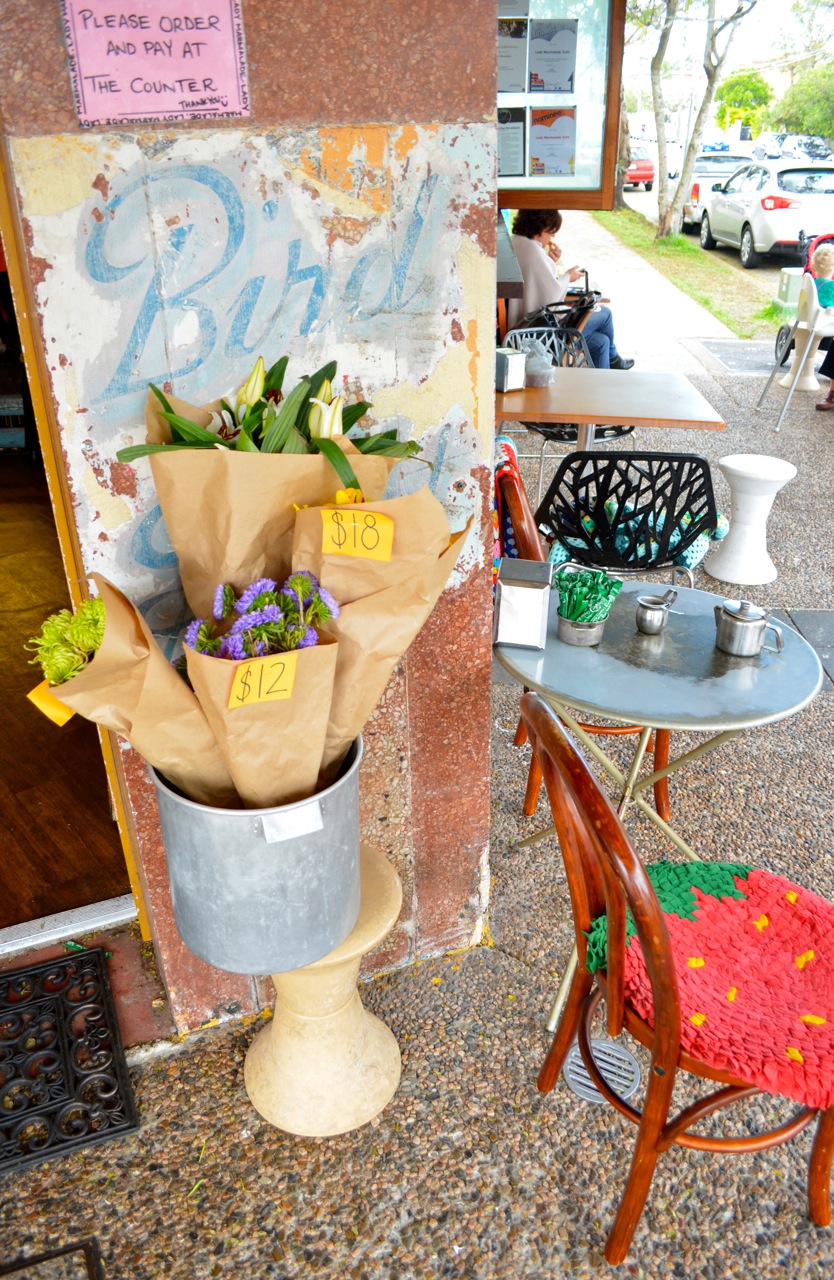 Miss Foodie was invited to participate in the Mushroom Mania campaign, a paid promotion by Australian Mushroom Growers.