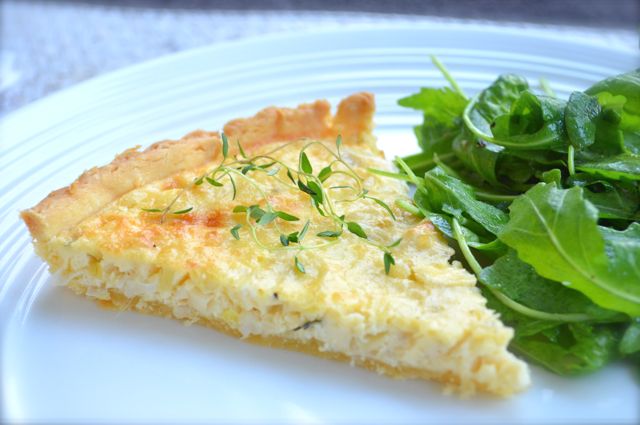 Ladies and gentlemen, it is with great pride that I announce a fulfilling moment in Miss Foodie history – I baked my first ever shortcrust pasty from scratch and succeeded!
Leading such busy lives the presence of pre-prepared pastries in our home freezers is of course necessary. Should you have the time and patience however, making your own shortcrust pastry offers more than just enhanced eating, it makes you feel good; it awakens your warm, fuzzy, homely-inner self.
My best friend and her new little bubby came over for a lunch visit so I thought I'd make her something extra special. Inside my homemade Shortcrust Pastry shell I layered a mix of leek, goat's cheese, egg, cream and thyme.
Upon the very first mouthful the naughty richness of the butter was an instant taste delight. Homemade Shortcrust Pastry not only brings with it a crumbly and flaky consistency often missing from store bought pastry, but also results in a more joyous eating moment. Why? Because you made it yourself.
Gourmet Traveller have an article on Shortcrust Pastry which is well worth a read because they've certainly had a lot more practice at making Shortcrust Pastry than me! The little advice my beginner-self can offer is to only use good quality butter, never use yucky processed margarine! Because Shortcrust Pastry has a very high butter content you have to make sure you chill your dough first before using it and try to keep your dough cool at all times.
Next I'm going to try a sweet Shortcrust Pastry; what goes inside my shell I'm still deciding – Any suggestions?
Leek and Goats Cheese Tart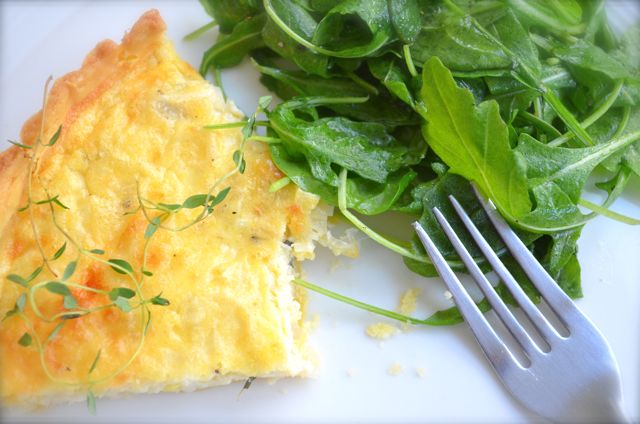 Ingredients
Shortcrust Pastry
2 cups plain flour
145g butter
1 egg yolk, free range
1 tblsp cold water
Filling
1 leek sliced thinly (Cut leeks in half lengthwise and rinse well under running water to remove all dirt)
Extra virgin olive oil
Fresh Thyme, a couple of sprigs
3 eggs
250ml cream
150g Goats Cheese
Salt and Pepper
Method
Process flour and butter in a food processor until fine breadcrumbs form. While the food processor is running, add egg yolk and enough cold water to form a smooth dough.
Transfer dough to a clean floured surface and knead ever-so-lightly. Wrap dough in plastic wrap and refrigerate for no less than 30 minutes (This process is crucial to making a good shortcrust pastry).
Place dough between 2 pieces of non-stick baking paper and roll out to a 3mm thickness. Carefully transfer dough to a 20-25cm tart tin and gently push into place. (Don't handle it too much or you will heat the dough and you want to avoid this as it will come apart. If you find your dough is coming apart put it back in the fridge and start again).
Now you need to blind bake. Blind baking gives you a beautiful crisp shortcrust shell ready to be filled with yummy savoury fillings.
To blind bake: Top pastry-lined tart tin with a large piece of non-stick baking paper. Fill with pastry weights or uncooked rice or dried beans. Place on a baking tray and bake in a preheated 180°C oven for 10 minutes. Remove the weights and paper and bake for a further 5 minutes or until the pastry is golden.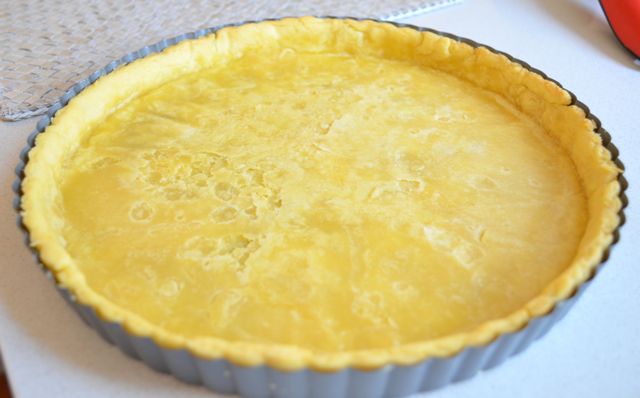 Leek and goat's cheese filling
Heat a non-stick fry pan over medium-low heat. Add oil and cook sliced leeks until soft, about 8 minutes. Allow to cool.
Beat eggs with cream, salt, pepper and goat's cheese. Spoon leek mix into prepared pastry shell and pour egg mix carefully over the top.
Bake in preheated oven for 30 minutes until golden brown and set.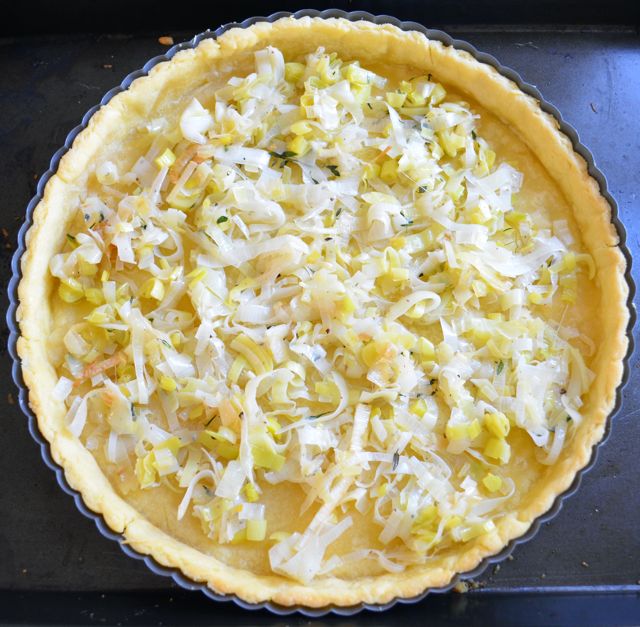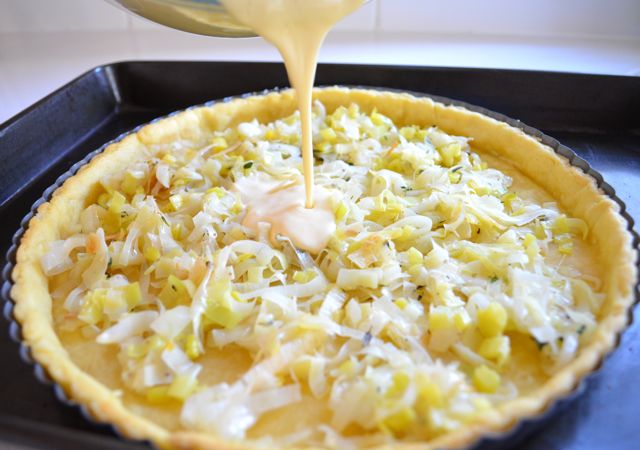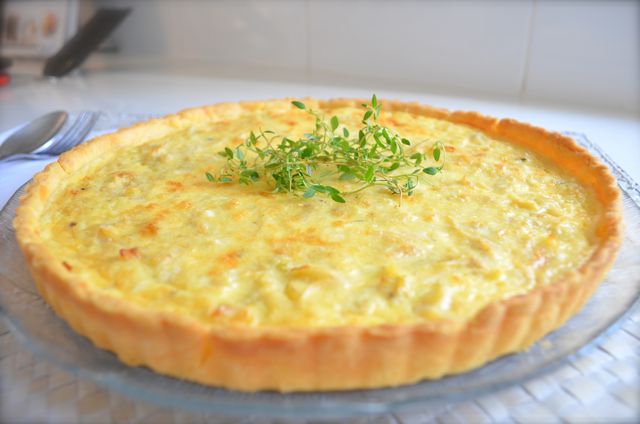 I am so proud of my shortcrust pastry – Look at that for rich, buttered, crumbly goodness! A true work of art don't you think…