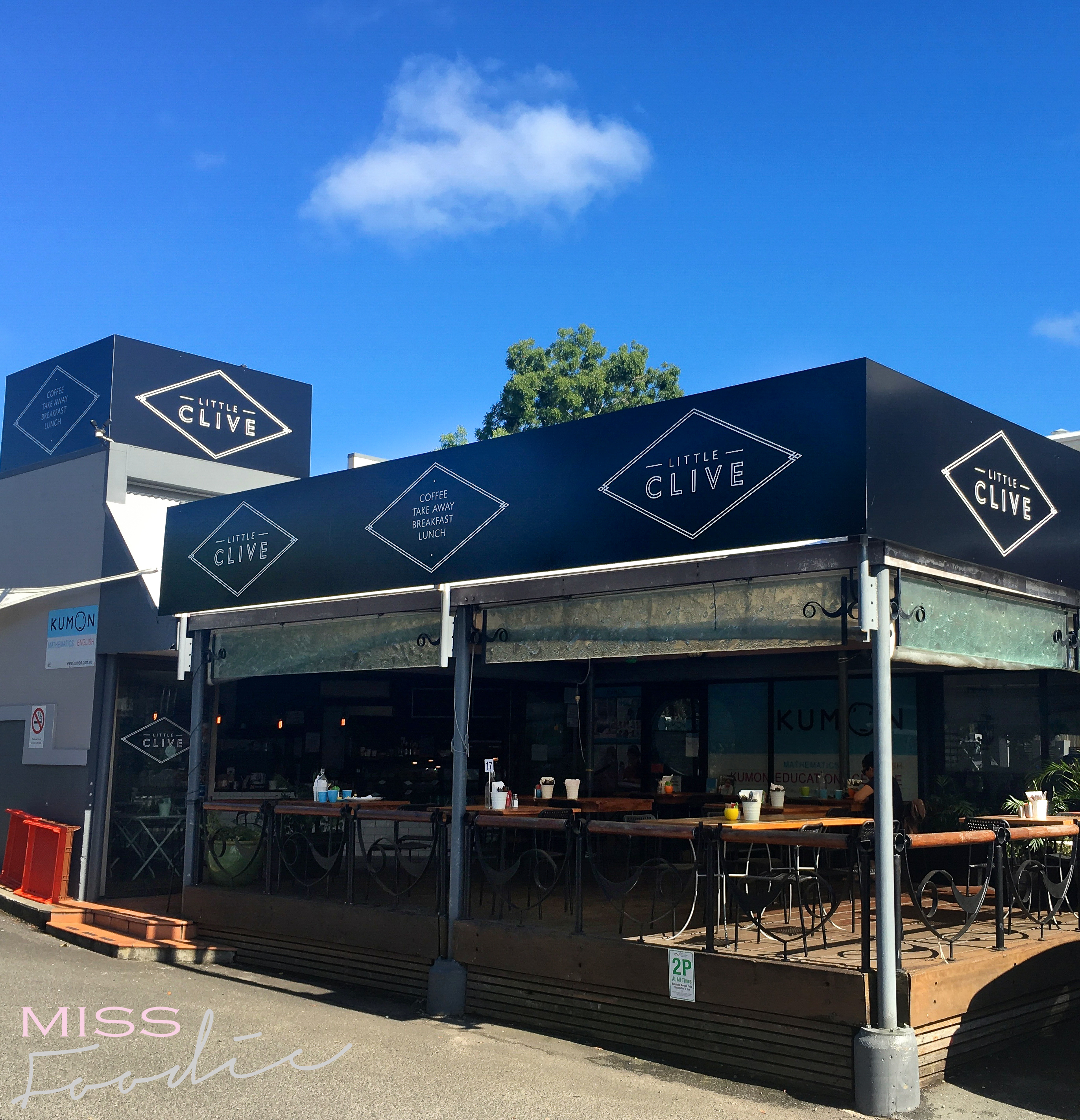 My girlfriend and I decided to break up the first week back to work with a breakfast date at Little Clive.
Located off Ipswich Road, Little Clive is a convenient choice if you're heading inbound from Brisbane's Southside.
Indulging in far too many sweets over Christmas, I thought I would have steered clear of the decadent breakfast option of Brioche French Toast with raspberry cream and caramalised banana. My guilty conscious however won over, and I ordered the Avocado and Feta Plate with gluten free toast instead.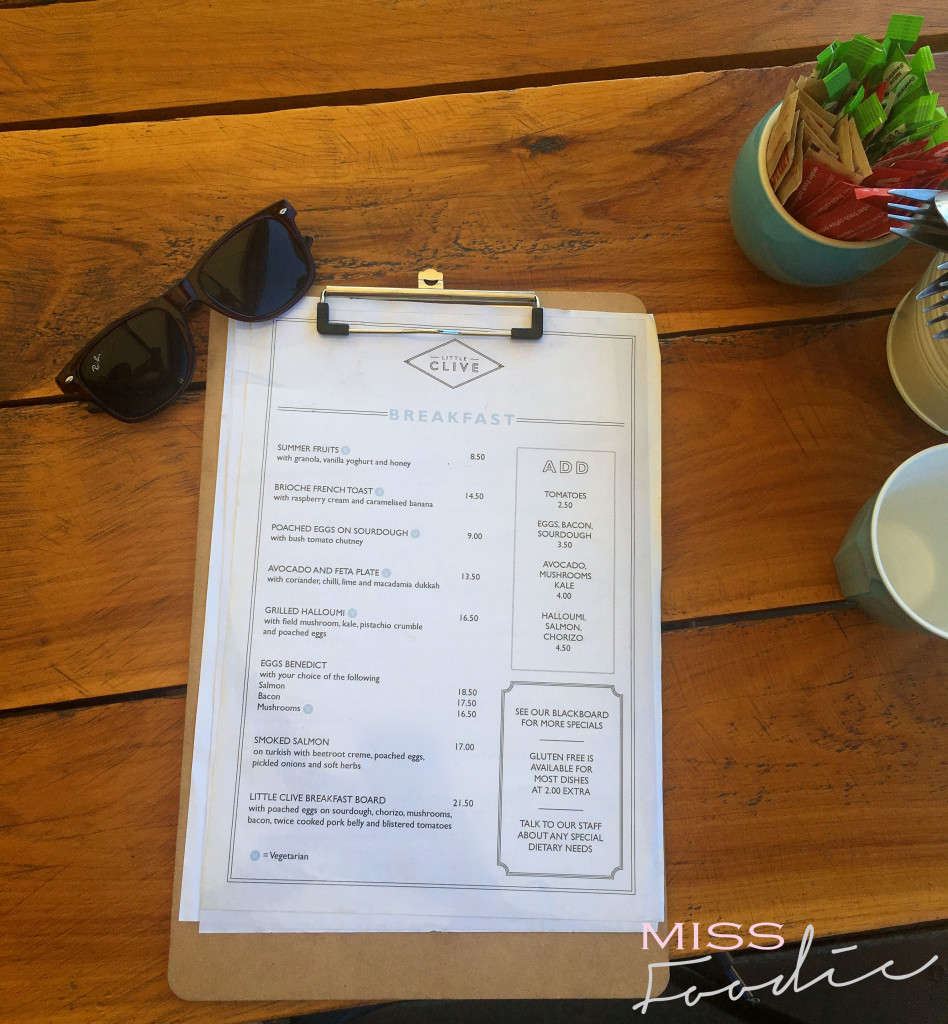 Served with fresh sprigs of coriander, chilli, lemon and macadamia dukka, the dish presented fresh and vibrant before me. A whole avocado was used; a couple of slices for the presentation, with the remainder lovingly whipped with creamy Persian feta. This breakfast would melt any avocado lover's heart.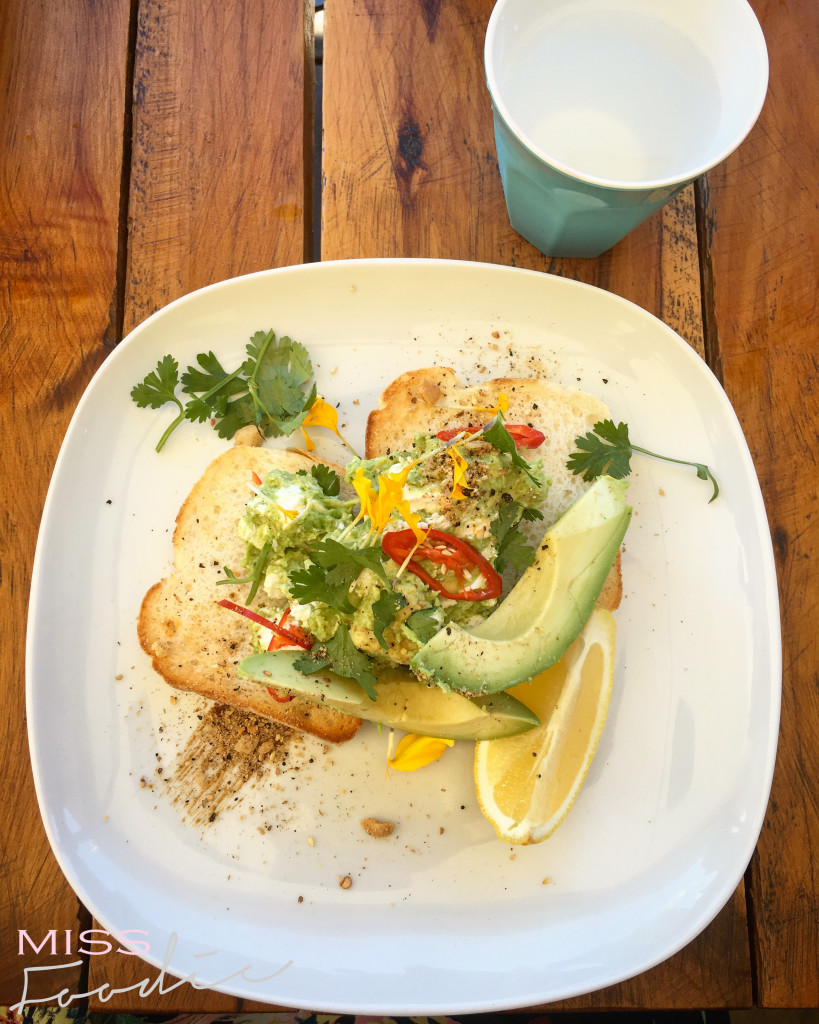 Being a hot and muggy morning, I wasn't partial to sipping a hot cup of anything, so I stuck with ice cold water instead. Which means no coffee reviews my end; but my fellow office commuters must be impressed for half a dozen came in to get their takeaway caffeine fix whilst we were there.
Your other breakfast-star options include Granola with Summer Fruits, Eggs Benedict, Grilled Halloumi with Field Mushrooms and Little Clive's Breakfast Board. Simple, fresh and in season there is something to suite all appetites.
Lunch is kept humble too with hearty salad options or my personal favourite option – burgers!
Little Clive's menu encompasses a seasonal dining palette which doesn't over complicate matters.
A side quote from Jessica "it's the best place ever because there's a dog grooming salon next door so you can watch-on as all the wittle puppy dogs go to get their hair done".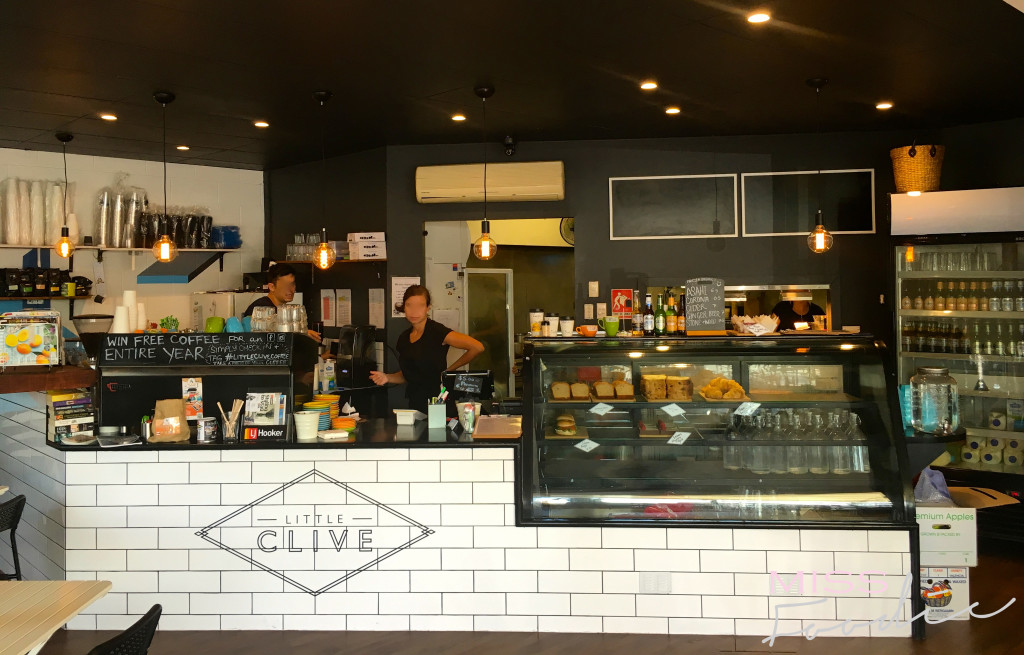 LITTLE CLIVE
Address: 461 Ipswich Rd, Annerley
Phone: 3162 0260
Open: Mon-Fri 7am-2.30pm; Sat & Sun 7.30am-3pm
Website: littleclive.com.au