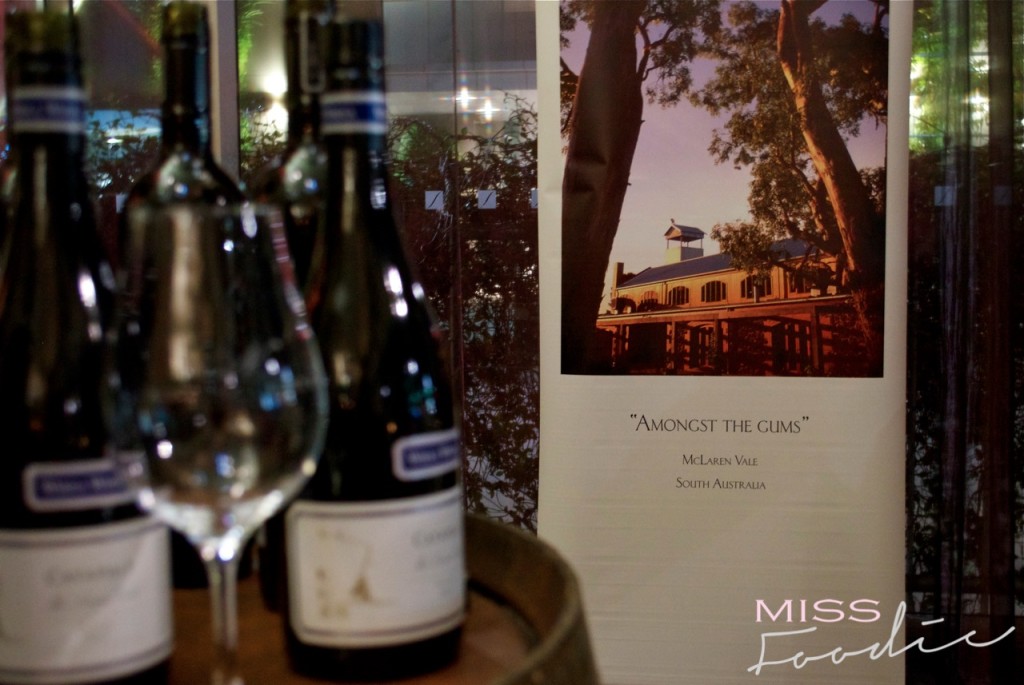 "Amongst the gumtrees" Aboriginal meaning of Wirra Wirra
My recent culinary journey featured Mantra Southbank's Stone restaurant together with Wirra Wirra Senior winemaker Paul Smith in a collaborative effort showcasing exceptional food and matching wines.
If I may, I'd like to first take you on a voyage of how Wirra Wirra came to be.
Built originally by Robert Strangways Wigley, McLaren Vale's Wirra Wirra vineyards were established in 1894.
Robert Wigley grew up in Adelaide and was known to be quite the prankster about town. One night, after a big session at an Adelaide pub, Robert bought a traditional Pie Floater off the street…..and then proceeded to hijack the pie truck! On his horse! As you could imagine, the family were rather embarrassed by Robert's mischievous antics and sent him from McLaren Vale to 'rusticate' him; become a gentleman as it was. The lucky chap was then given a large parcel of land and it was here that he learnt to make wine with the Johnson family and Thomas Hardey. Together they planted a few vineyards and Wirra Wirra winery was born.
Robert Wiggly gave a lot to the region before passing away in 1924. Having never married, his family had no interest in the winery and sadly it was abandoned and left to fall into disrepair.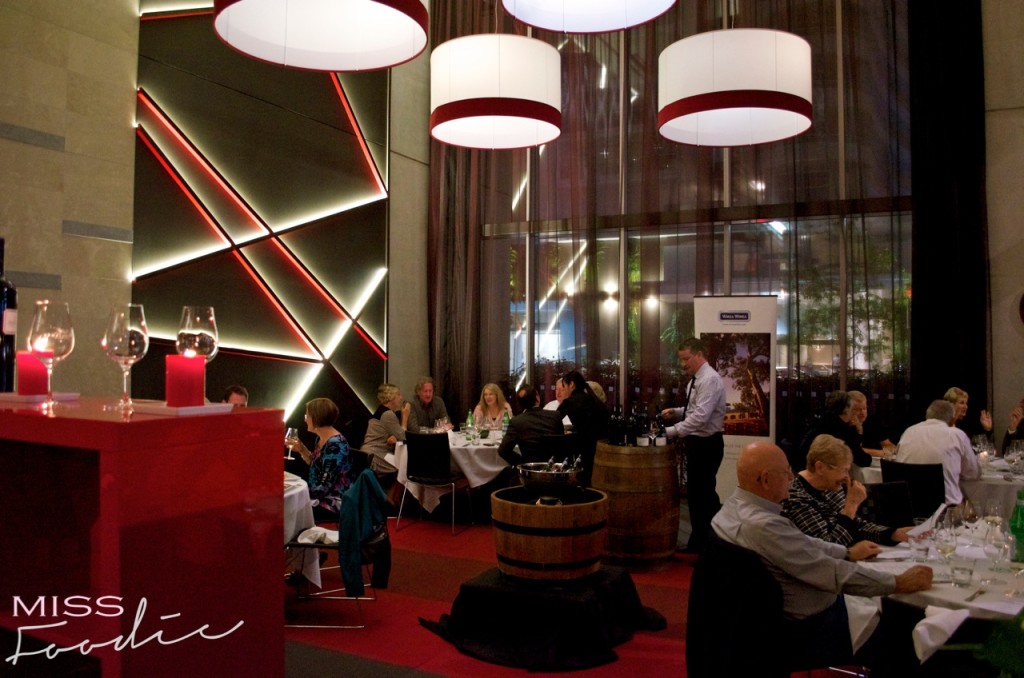 Fast forward to 1969 and another quite eccentric chap by the name of Richard Gregory Trott (or Trotty as he was often known) bought the old Wirra Wirra ruins. Trotty found a few old sketchers, photographs and the fortuitous remains of one stone wall; so off he went to work, rebuilding the infamous winery.
Trotty sadly passed on in 2005 after a long battle with cancer. As grapes were arriving during vintage, the Angelus Bell rung to announce his passing.
"A visitor to Wirra Wirra will get a touch of Greg Trott's philosophy which is built around the pleasant things of life: good surroundings, great food, stimulating conversation, marvellous music, and of course a bottle of wine!" Wirra Wirra.
Wirra Wirra has lots of stories like this and a few of their wines are named to encapsulate these stories.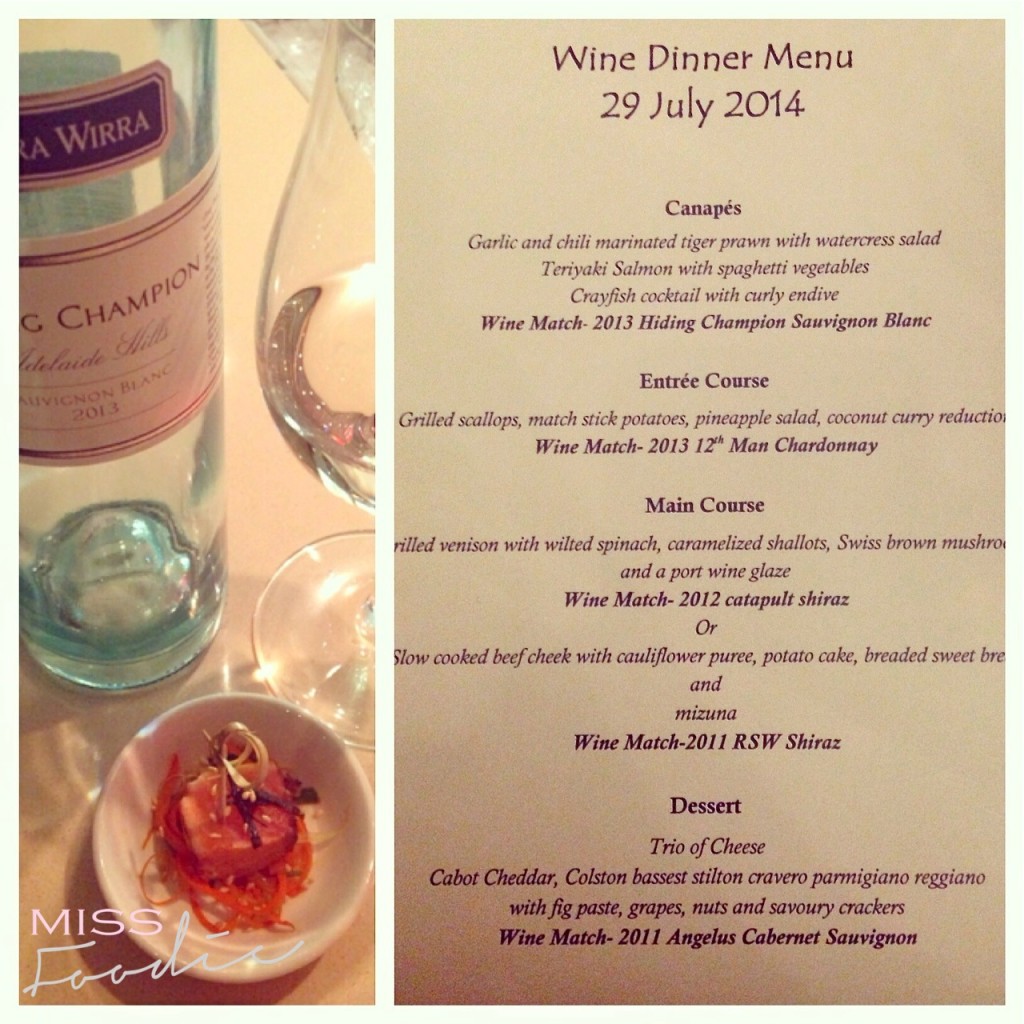 Take our first wine of the night, Wirra Wirra's Sauvignon Blanc from Adelaide HIlls. Labelled Hiding Champion, the name came about because Trotty adored his cricket and often went missing for hours, sometimes days at a time. It usually meant there was an unmissable game of cricket going on somewhere.
A single vineyard sauvignon blanc, Hiding Champion has the classic fruit richness of passionfruit and gooseberry on the pallet and a long refreshing acid finish – perfect for our exquisite Stone Restaurant starters.
Garlic, chili tiger prawns. Teriyaki salmon with spaghetti vegetables and a fresh, juicy crayfish cocktail.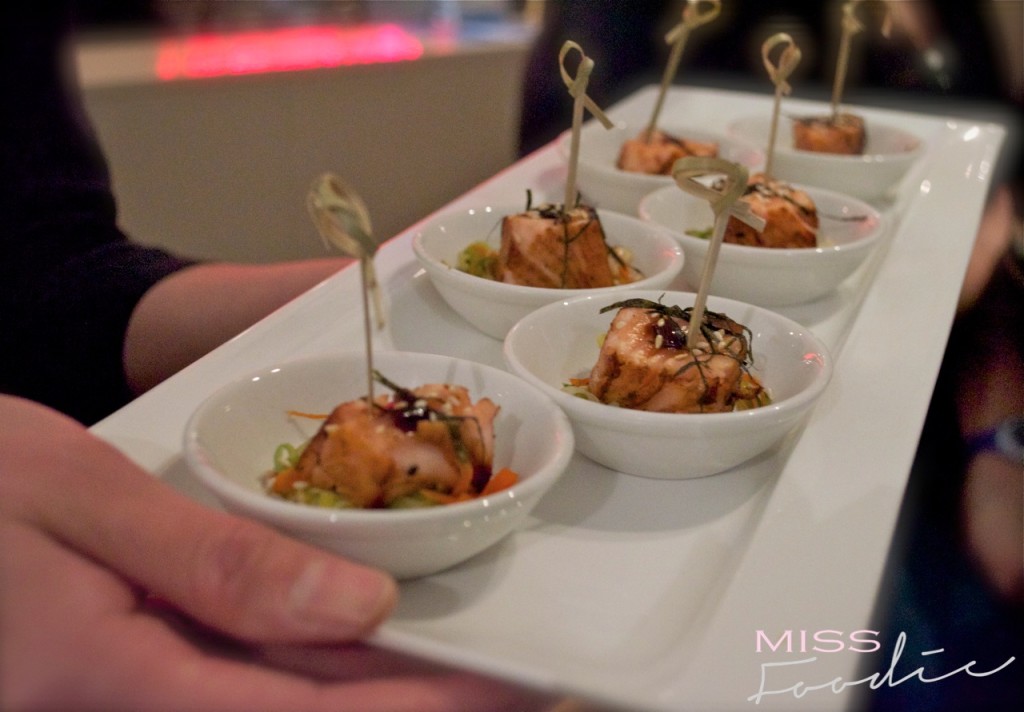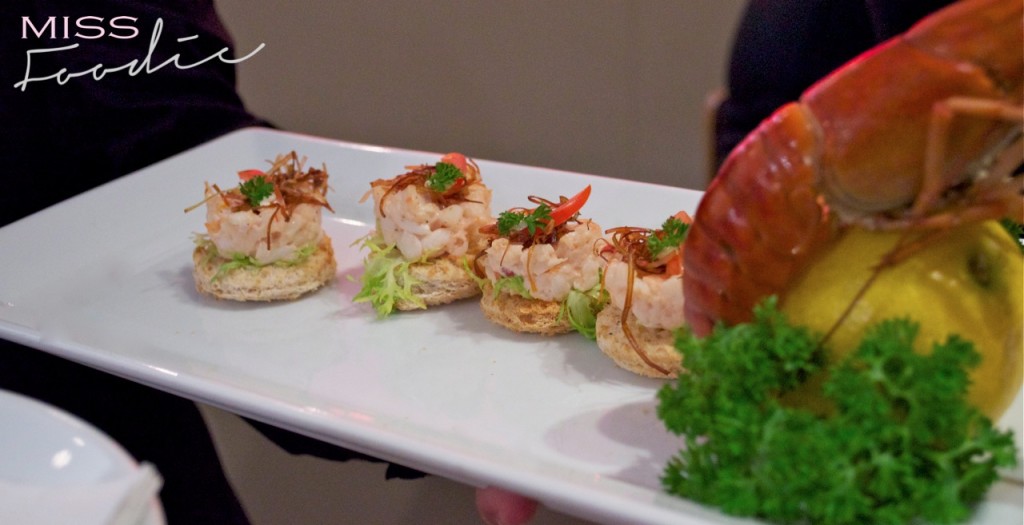 12th Man Chardonnay (Trotty always dreamed of playing cricket for Australia) accompanied our entree selection of grilled scallops, matchstick potatoes, pineapple salad and a fragrant coconut curry reduction.
Where our previous sauvignon blanc is left to mature in stainless steel tanks, this chardonnay blend is stored in French oak barrels for 9 months. The lovely peach and nectarine fruit characters that drive this drop elegantly complemented our plump, sweetly tasting scallops.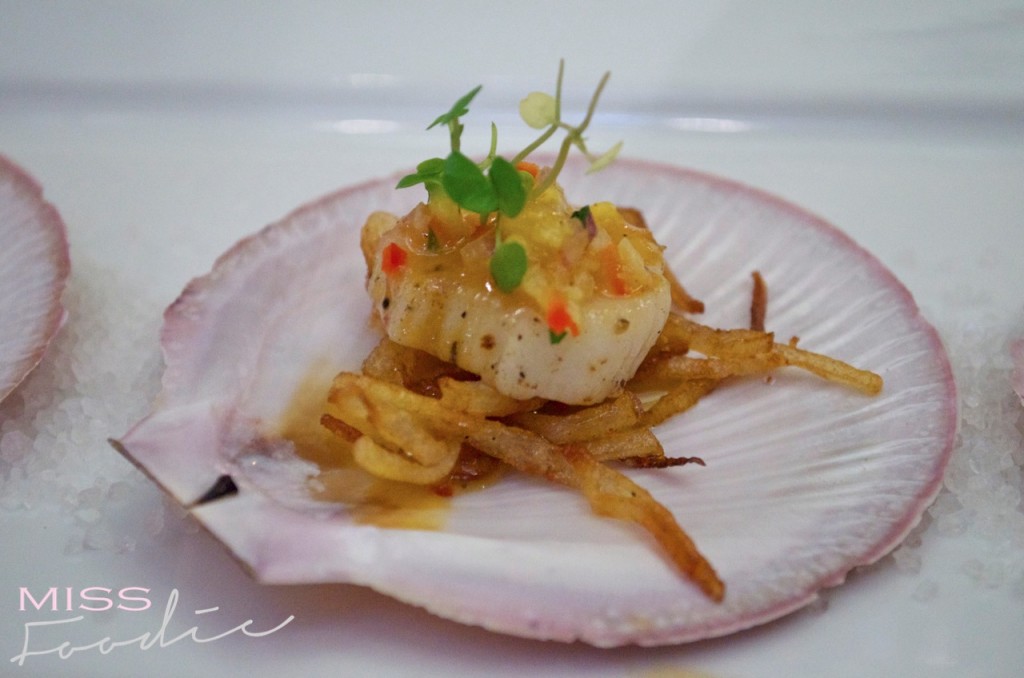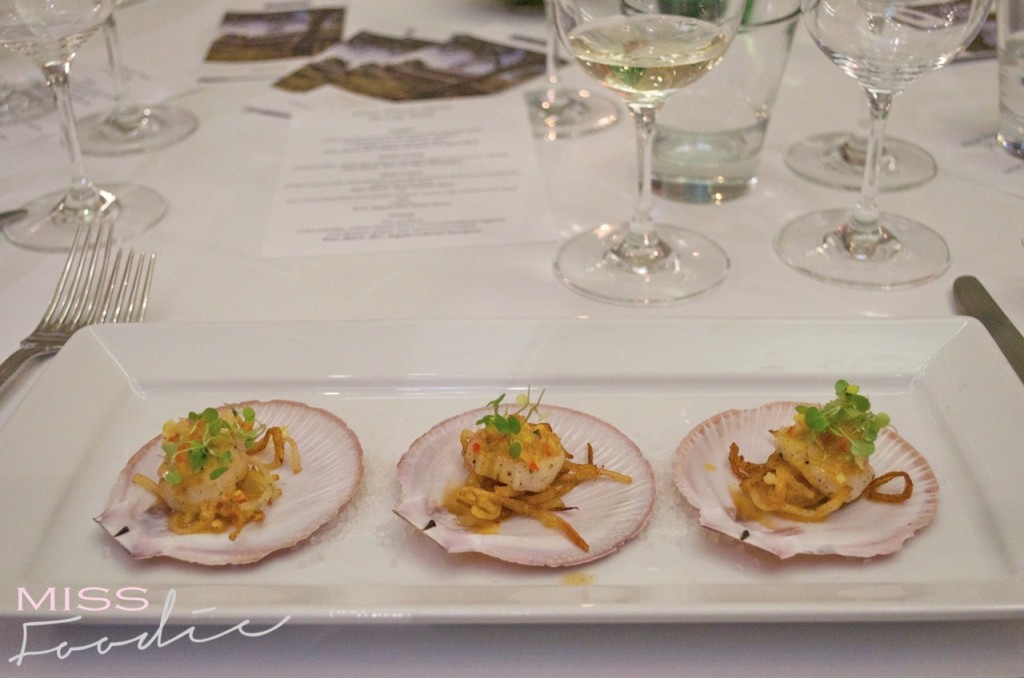 Moving onto our main – grilled venison, wilted spinach, caramelised shallots, swiss brown mushrooms and comforting port wine glaze, we travelled to Mclaren Vale with a glass of 2012 Catapult Shiraz.
The tale behind the Catapult name came about because Trotty dreamed of building a medieval catapult. He wanted to use it to bomb neighbouring wineries with bottles of fine wine in the hope they would reciprocate the favour. I wish I could have met Trotty, he sounds like such a hoot.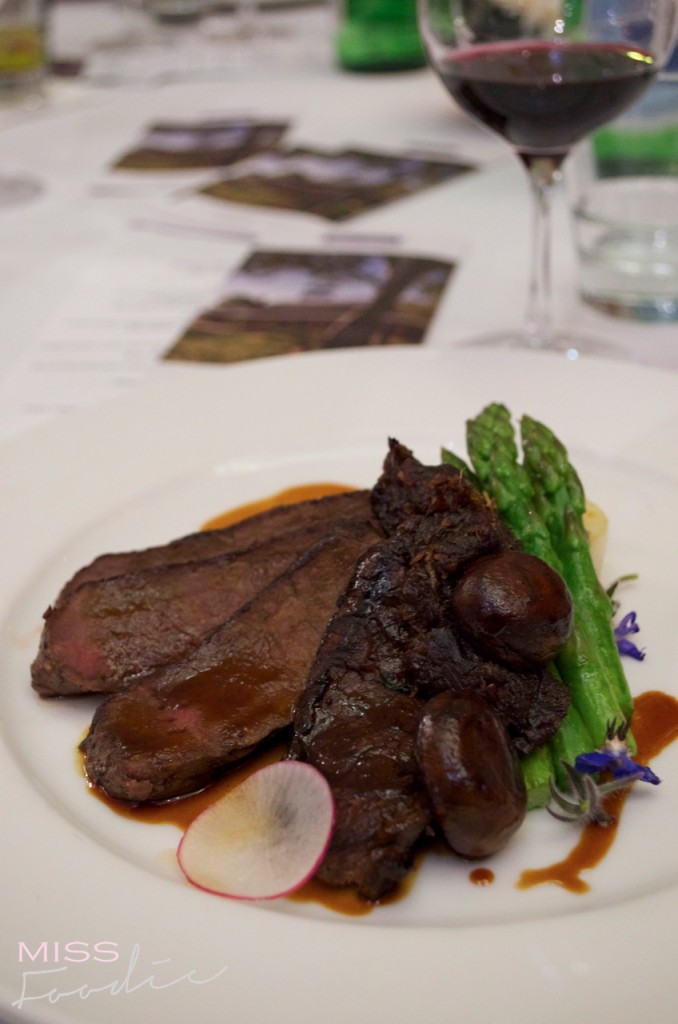 To finish, a trio of cheese if you will, matched by a comforting glass of 2011 Angelus Cabernet Sauvignon. Tonight's selection included Cabot chedder, Colston Basset Stilton and Cravero Parmigiano Reggiano.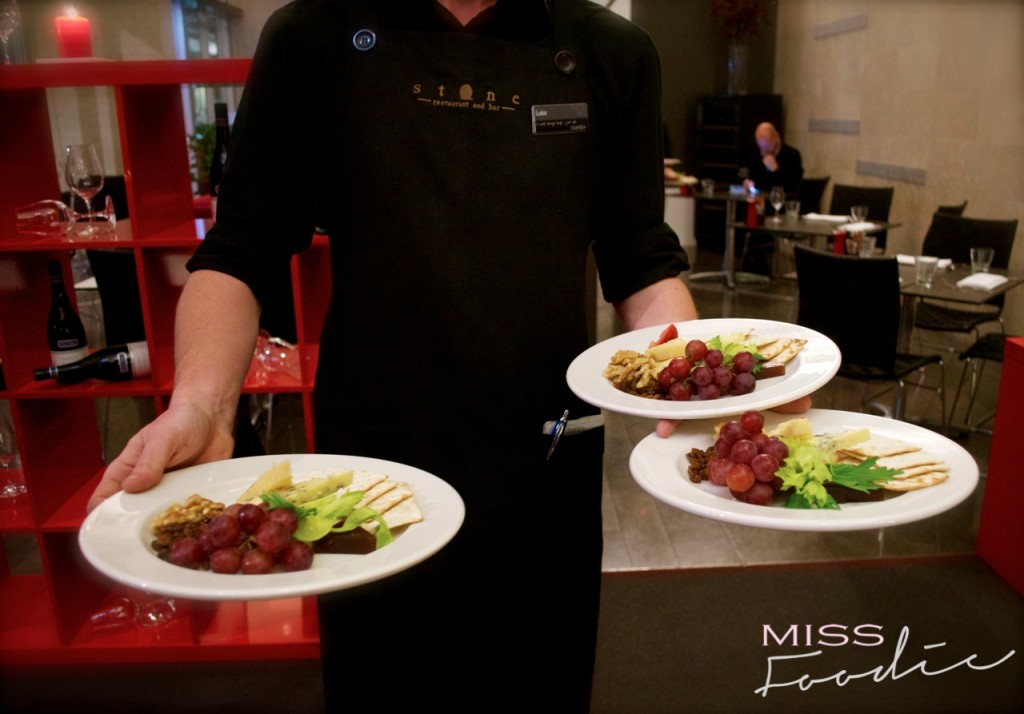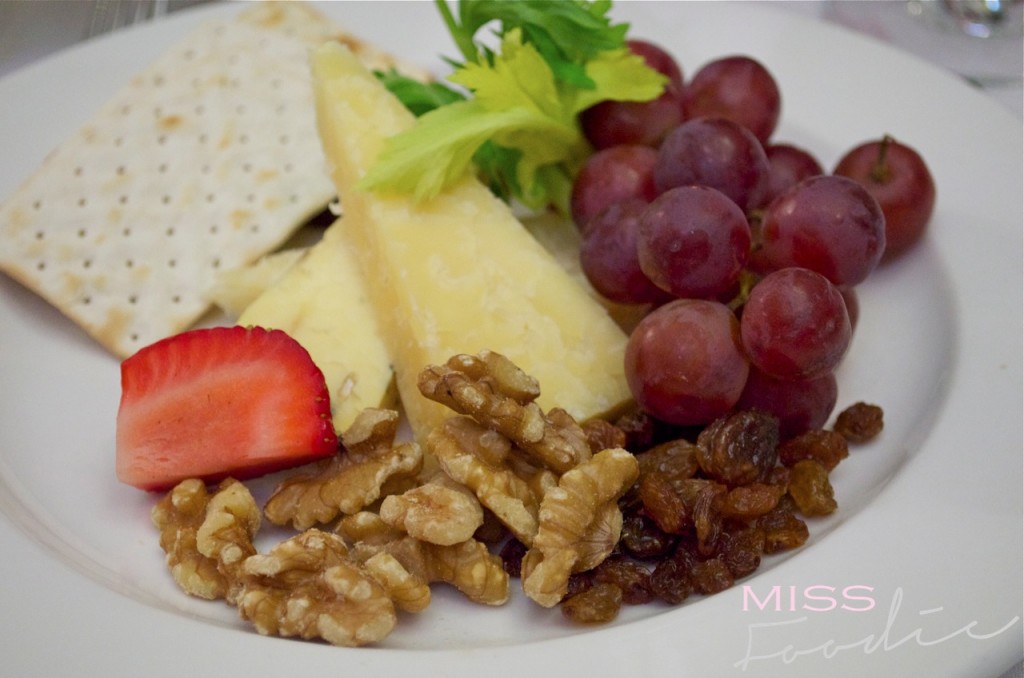 Proudly atop Wirra Wirra cellars sits a ¾ tonne bell called 'The Angelus'. The bell was traditionally rung to announce the start and finish of each McLaren Vale vintage and for other appropriate celebrations.
"For generations it rung out thrice daily from the Jesuit Church at Norwood, South Australia at 6am, midday and 6pm, calling the faithful to joyful prayer. In honour of that tradition, the name "The Angelus" is reserved for only exceptional parcels of Cabernet Sauvignon which are selected and vinified at Wirra Wirra." Wirra Wirra.
And that my friends wraps up my culinary journey of Stone Restaurant's Wirra Wirra dinner. It was a lovely evening and I met some great people. I guess we all ventured there together for the same reasons – we love good food, good wine and good conversation – just the way Trotty would have wanted it.
Experiencing a wine matched dinner is great fun and I urge you to keep an eye out for them yourself. It's a wonderful opportunity to appreciate good food at a restaurant you may not have tried and it also allows you to understand more about a vineyards history and its wine. A little piece of Mclaren Vale came to Brisbane this night and I adored every drop of it.
Miss Foodie was a guest of Mantra Southbank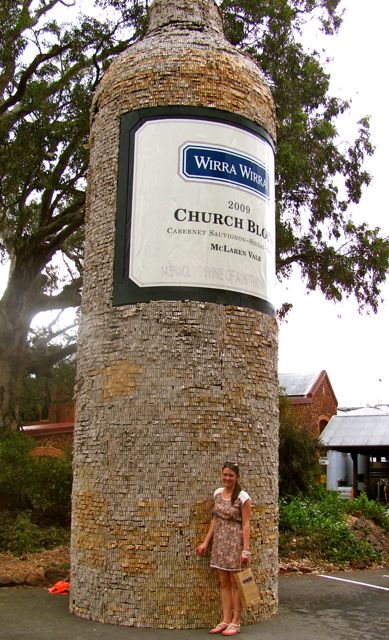 Outside Wirra Wirra during my 2012 visit to McLaren Vale. Interested in my gastronomic adventure in Mclaren Vale? missfoodie.com.au/mclaren-vale