My dearest friend Megsie had us over for dinner last night, she wanted to 'attempt' cooking a whole fish and lucky us it was to be Snapper. Attempt Megsie –  my dear you nailed it!!  With wine in hand, I watched Megsie prepare our delightful dinner.
Having dined at the Salsa Bar & Grill in Port Douglas, Megsie would tell stories about the amazing food she enjoyed there. On one occasion she was lucky enough to taste seared scallops with vanilla, lime and champagne sabyon. She loved this dish and so many others at Salsa that she just had to buy their Salsa Cookbook. Last night we were fortunate enough to have the scallop dish recreated for us. The flavours were so different but enjoyable all the same. Vanilla is always used in desserts, well what I've tried anyway, I loved it being used here.
Seared Scallops w/ Vanilla, Lime & Champagne Sabyon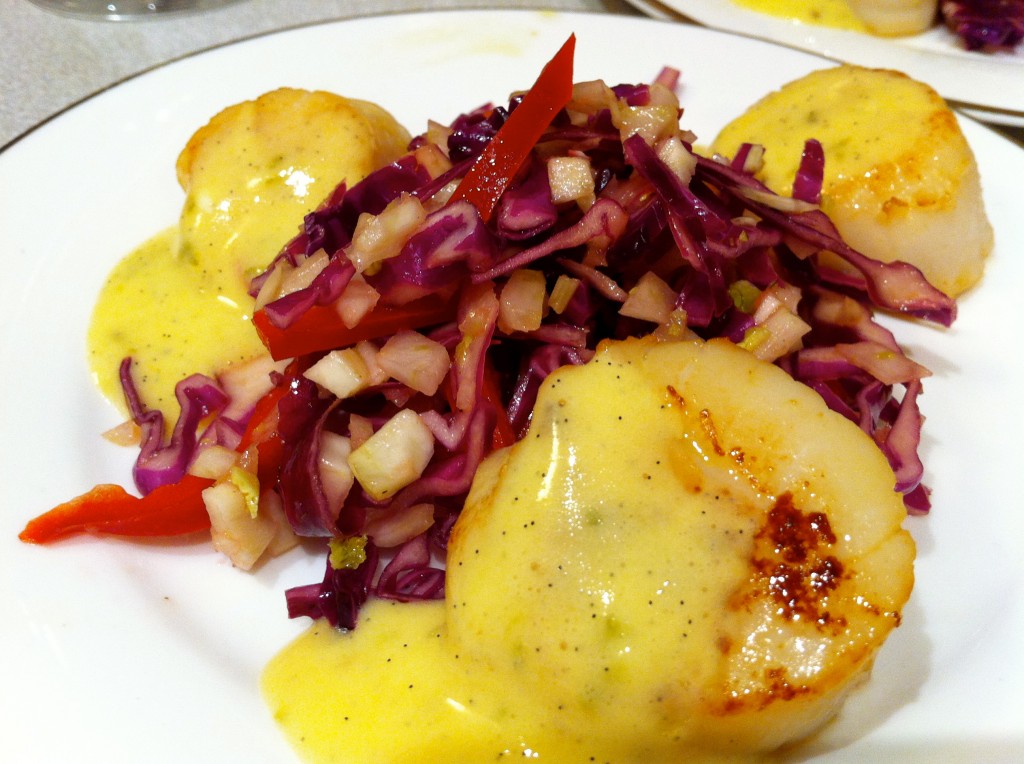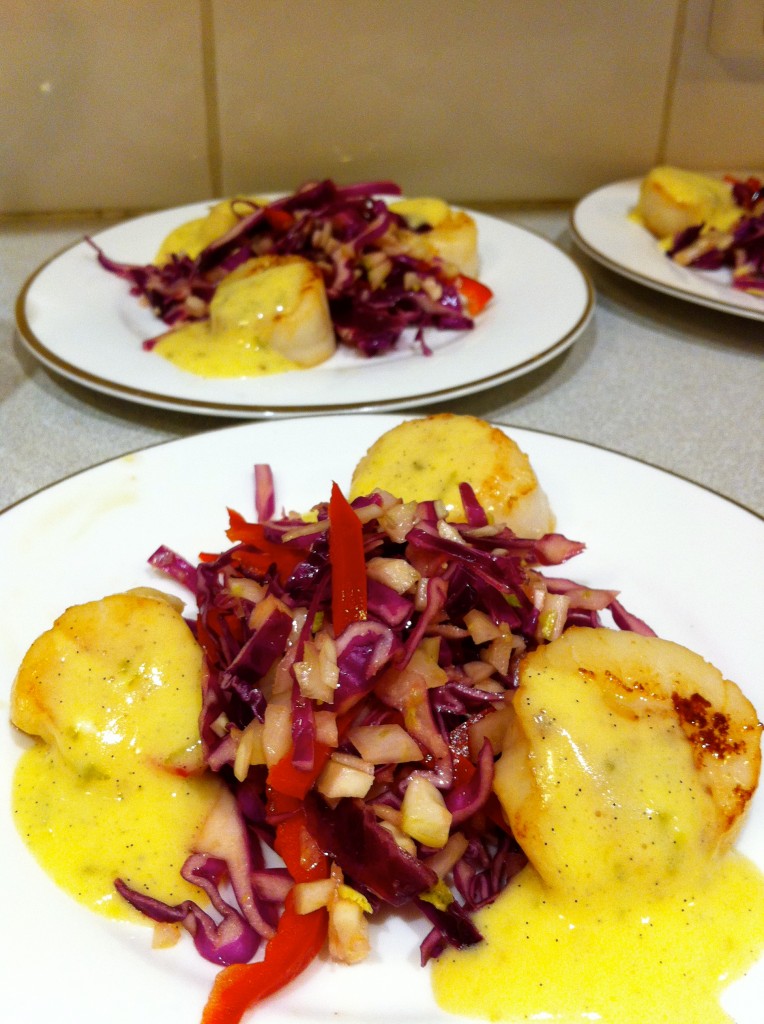 For main it was time for the whole baked snapper with fennel & citrus salad. Watching Megsie put this gorgeous fish together definitely proved to me that cooking a whole fish is not only very impressive, but surprisingly not that hard. If I remember correctly the whole fish cost around $60, Megsie is this right? Now that's pretty good when you're feeding 3 couples, that's only $10 per head. Megsie simply sliced up the fennel and lemon and scattered it on some the baking paper, placed the fish on top then scattered more fennel and lemon inside the fish and then again on top. It was cooked in a moderate oven for about 30 minutes or until cooked. I'm definitely not scared to give whole fish a go now. Thanks Megs!!
Whole Baked Snapper w/ Fennel & Citrus Salad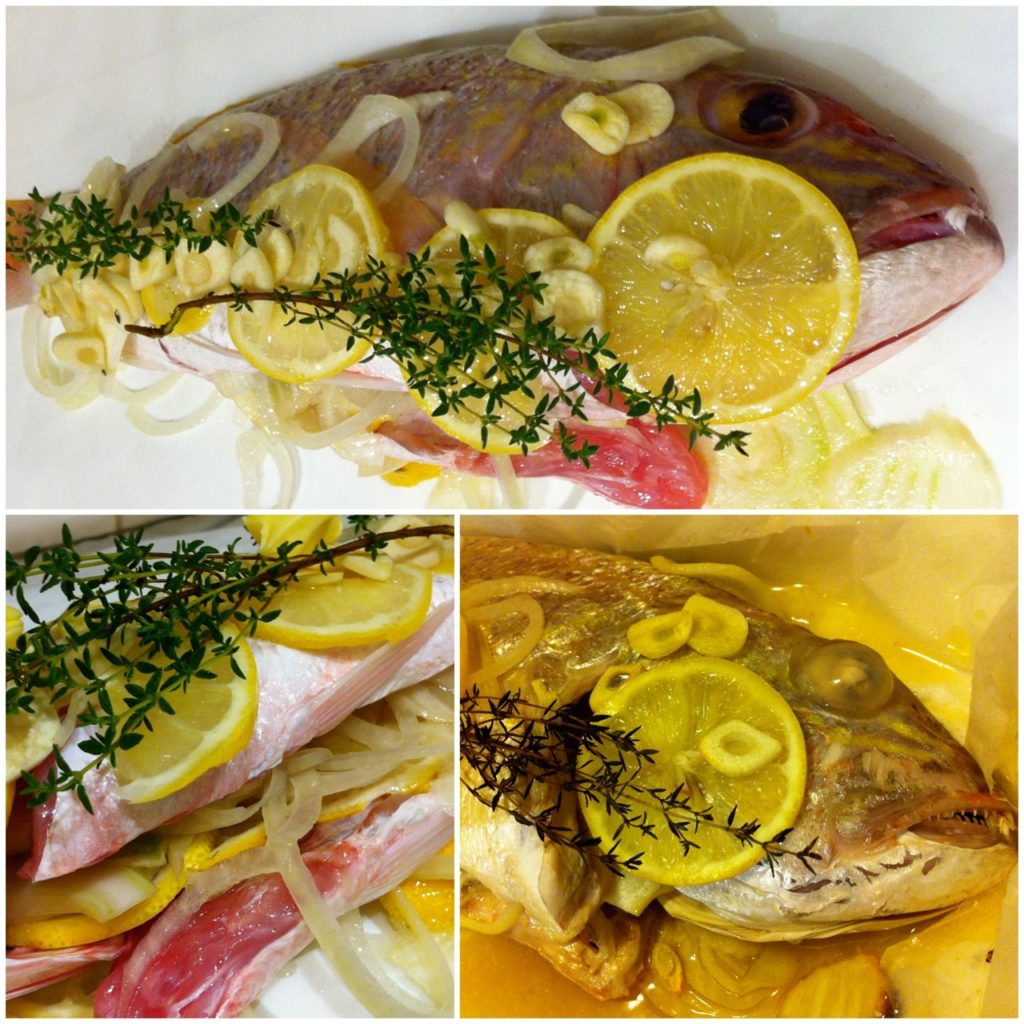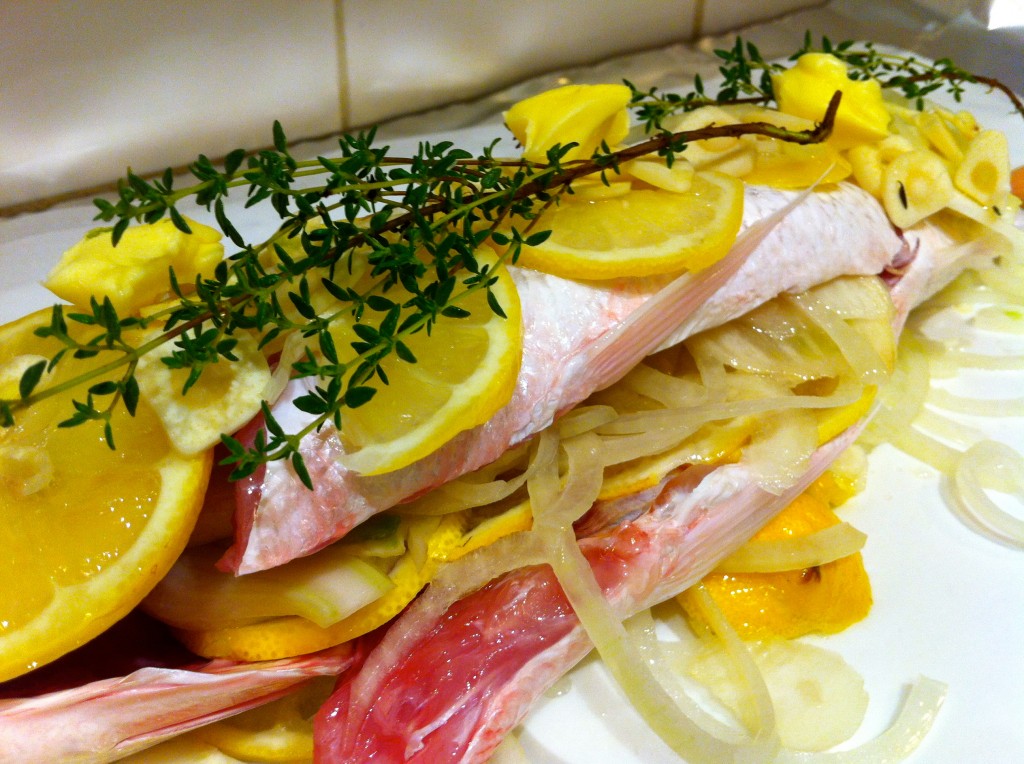 And to think our food couldn't possibly have gotten any better, out came dessert. Chocolate & raspberry tart with raspberry sorbet YUM!! With the seasons change, the nights have gotten quite cool so as you can imagine our red wine intake on Megsie's deck was certainly going down a treat, then with our dessert, needless to say it went marvellously well.
Chocolate & Raspberry Tart w/ Raspberry Sorbet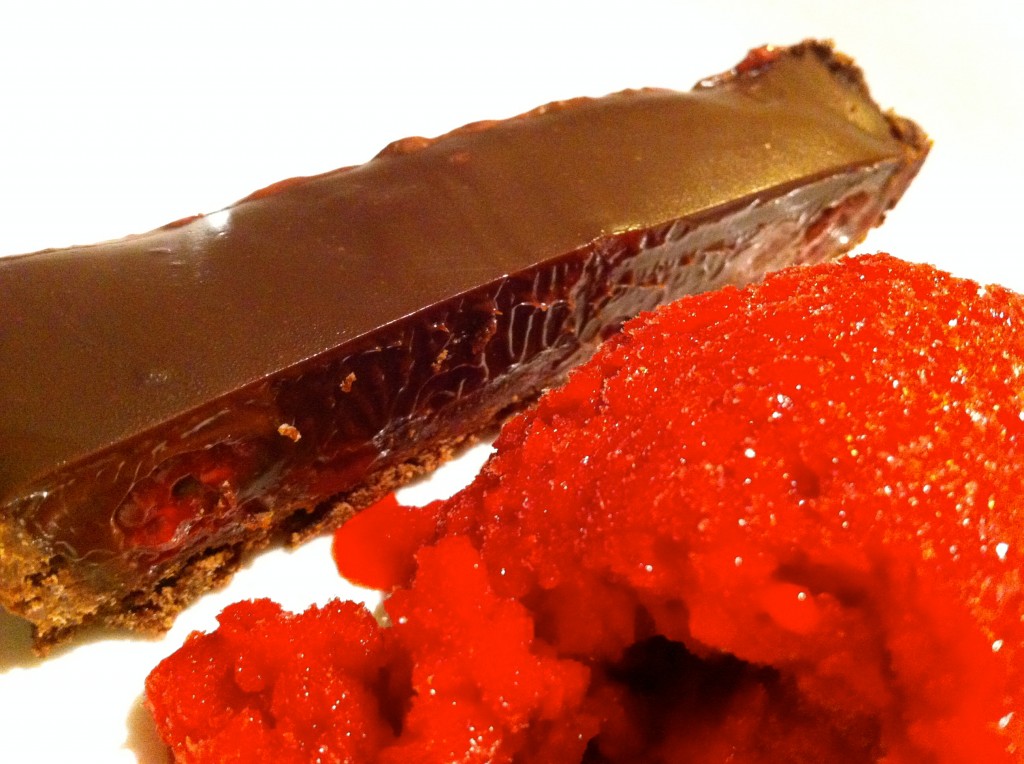 Another beautiful night shared with dear friends. Thank you for cooking such a beautiful dinner Megsie, you certainly spoilt us rotten! I doubt we could have gone anywhere in Brisbane last night that could have served up anything better than what you did. My turn next I think!