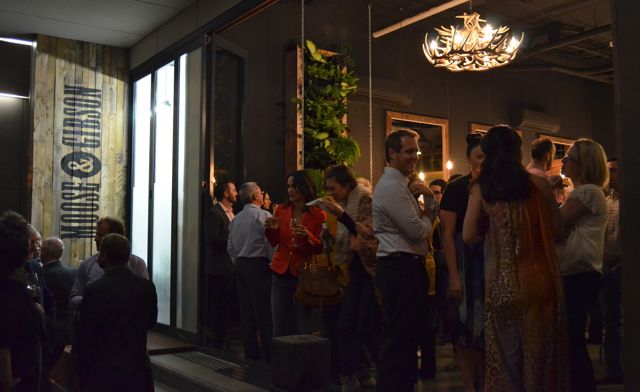 I love meeting new people, especially passionate people who follow their dreams.
Rugby Union player Scott Higginbotham and business partners Malcolm and Danielle Watts are the happy owners of the recently opened Woolloongabba cafe, Moose and Gibson. Not the first project for the friendly Higginbotham and Watts team; they also run the popular Wellers Hill-based Leaf Espresso Bar.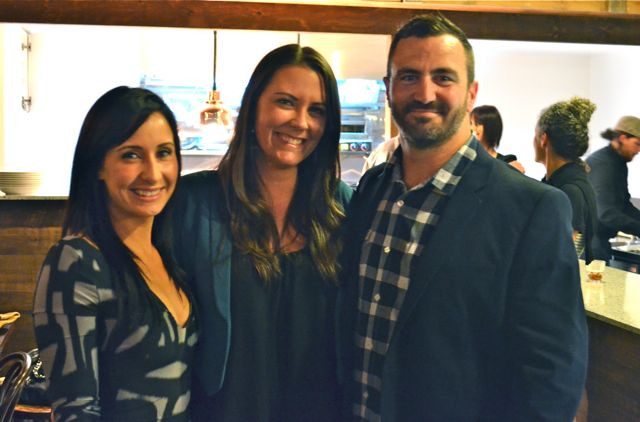 Tired of his blue collar job, Malcolm dreamt of owning his very own café. Conversing with Malcolm's wife Danielle, she explained with laughter and love that when they would dine-out, Malcolm would be so intrigued by the décor and menu of a place that he'd even explain how he would have done things better; I laughed knowing I do the exact same thing. Danielle went on to say that it's a really exciting time for them all and they couldn't have done it without their amazing support network.
The industrial décor of Moose and Gibson has been constructed charmingly with full length timber signs framing the large cafe opening and providing a terrific footpath statement that welcomes you inside.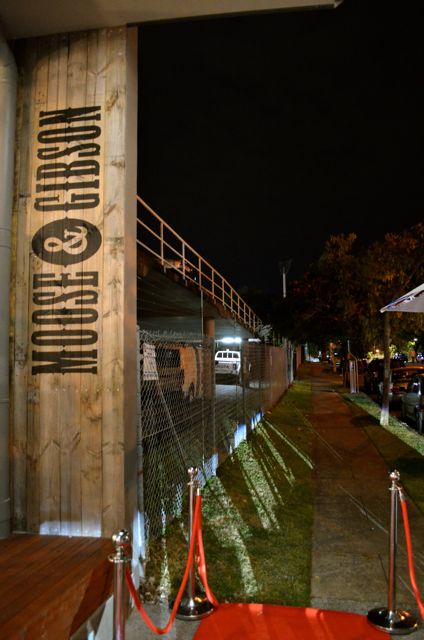 Statement features including the glowing antler chandelier and the 'MG' copper moulding featured on the white washed walls lend a warm atmosphere that impresses against the background of the solid matte black ceiling and polished concrete floors.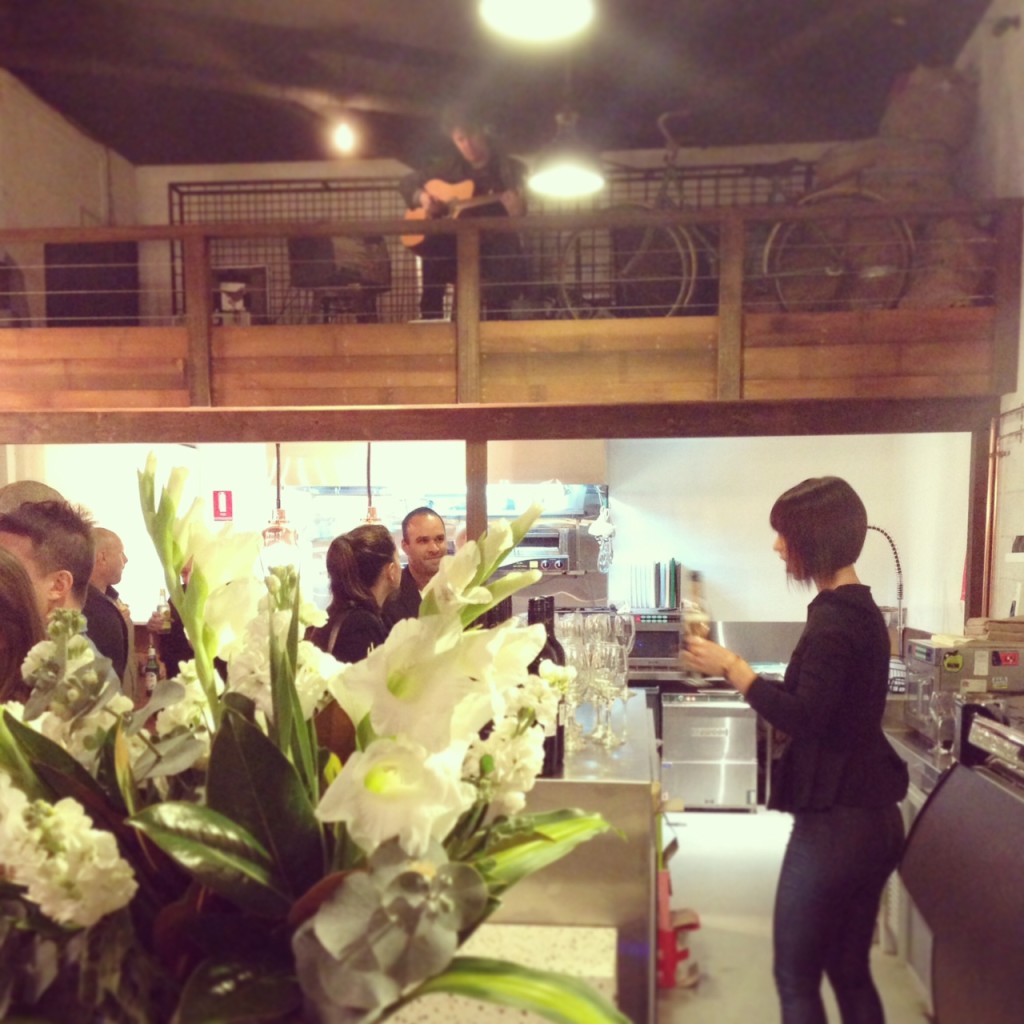 Notice the musician on the elevated stage – pretty cool!
Moose and Gibson's menu reflects the shared style of eating that consumers look for now-a-days. Society gets busier and busier and life gets faster and faster so we need the convenience of popping in and grabbing a fast meal without sacrificing on quality or flavour. If the Moose and Gibson menu is anything like the canapes devoured on their opening night, they're certainly on the right track! My first tasty morsel was a mini Mexican beef burger, the spiciness perfect for my wussy palate and the succulent beef patty nestled on a white bun were spot on. The Harissa lamb kofta with cucumber and mint yoghurt was juicy and fresh and who doesn't love a good arancini ball!? Moose and Gibson's Mushroom arancini with gorgonzola & fig cream certainly didn't disappoint.
The Tempura whiting with crunchy sesame nori sprinkling was only enhanced when plunged into miso mayo. Feeling quite satisfied at this point, I couldn't resist trying the crispy Cajun panko prawns with lime Aioli. Moose and Gibson are sourcing their meat and seafood from local suppliers which is brilliant to see.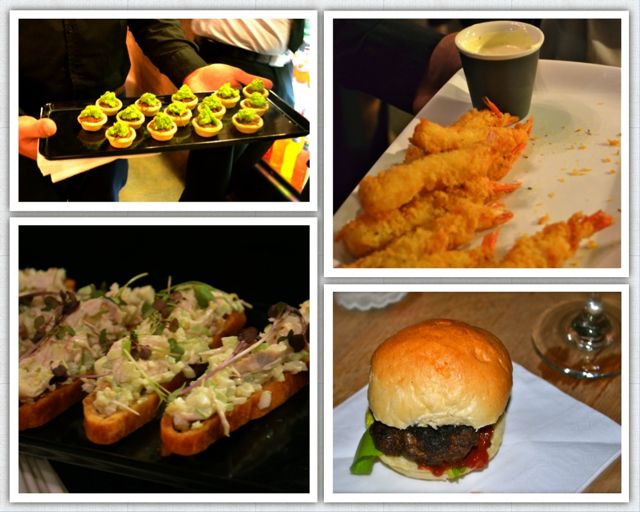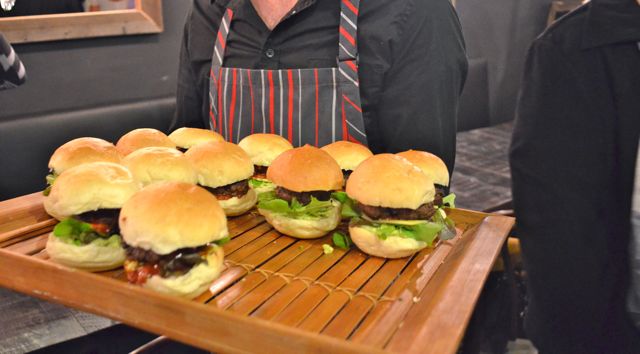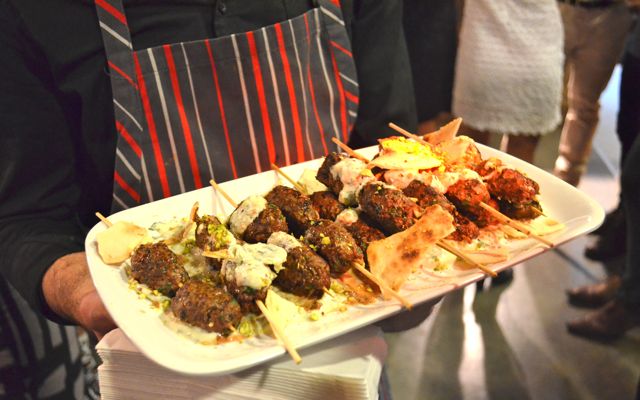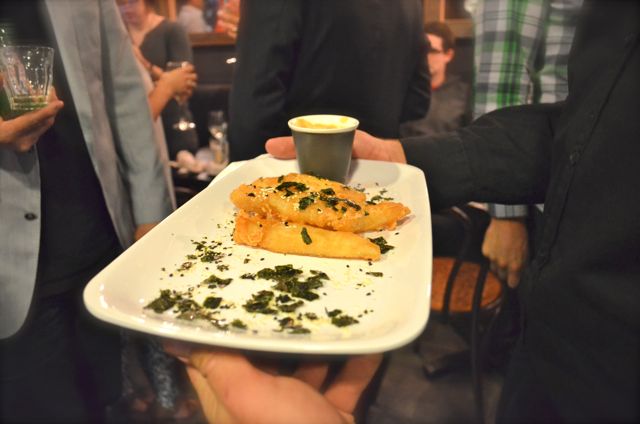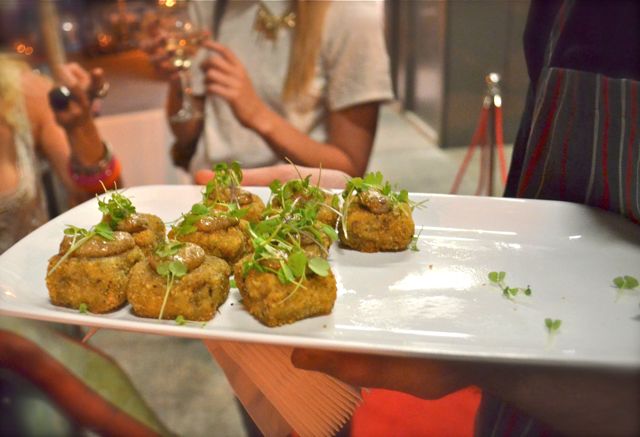 Wondering where the Moose and Gibson name derived from? Moose and Gibson are in fact the names of Malcolm's Bordeaux mastiffs – If I remember correctly, it was Scott Higginbotham that suggested the name – nice work Scott, I love it!
Moose and Gibson's current opening hours are 7 days 6am – 2pm. The team have an informative Facebook page which advises followers of their speciality nights, food, drinks and live music – so check it out.
I brought my girlfriend Jess along for the night and we both agree Moose and Gibson deserve a two thumbs up!