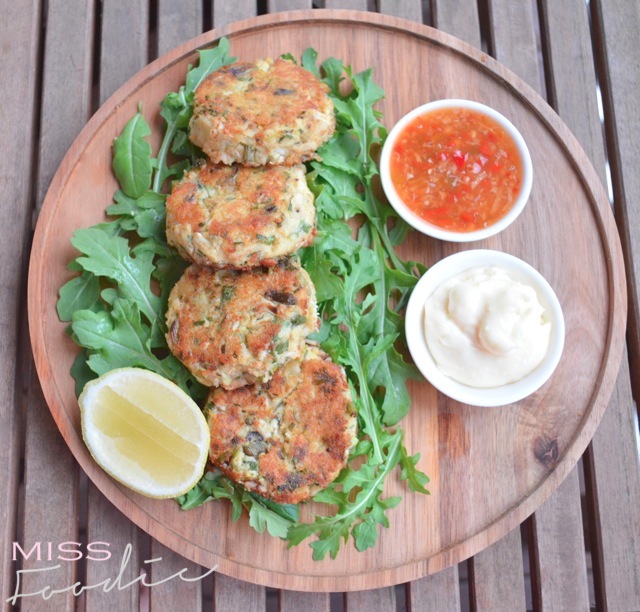 A colleague of B's caught a few Mud Crabs on the weekend and was kind enough to offer us one. Having to eat our Mud Crab promptly, I found myself facing the alien like creature at 6am. Sipping my morning coffee, we gawked at each other as I pondered mud crab scrambled eggs or Mud Crab Cakes. My tummy began to feel a little squeamish (dissecting mud crab at 6am I wonder why) so I opted for Mud Crab Cakes to be enjoyed for dinner later that day.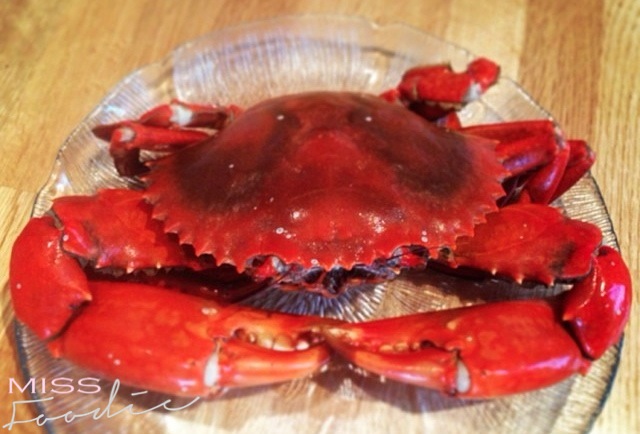 The fresh herbs, spring onion, lemon and capers mixed with the potato mash complement the sweet and delicate flavour of the Mud Crab beautifully.
Obviously fresh Mud Crab isn't always available so I recommend buying fresh crabmeat from your local fish monger if need be.
Your Mud Crab Cakes may fall apart slightly, but please don't stress, a simple reform once cooled slightly will sort them out no worries.
Mud Crab Cakes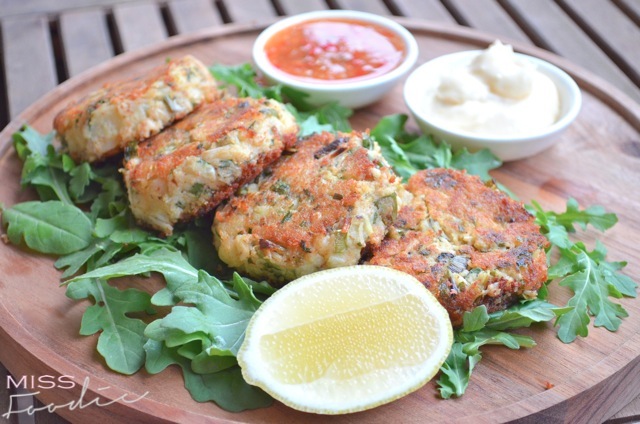 Ingredients
Meat from 1 large cooked Mud Crab (approx ¾ cup cooked crab meat)
2 potatoes, cooked, mashed, then cooled
2-3 spring onions, finely chopped
1 tsp Thomy mustard
Zest of 1 lemon, plus juice of 1/2 lemon
2 heaped tbs Cornflake crumbs
2 free range eggs, lightly beaten
¼ cup finely chopped flat-leaf parsley
¼ cup finely chopped garlic chives
1 tbs capers, finely chopped
Sunflower oil, to shallow-fry
Lemon wedges, to serve
Sweet Chilli Sauce or Aioli, to serve
Method
In a large bowl, combine potato, spring onion, Thomy mustard, lemon zest, lemon juice, Cornflake crumbs, Mud Crab meat, egg, parsley and garlic chives, season well. Form into 8 small patties, transfer to plate and chill for 20 minutes to firm.
Heat a couple of cm of oil in a large pan over medium heat. Fry Mud Crab Cakes for 1-2 minutes each side or until golden and crisp.
Serve on a platter with fresh rocket, lemon wedges and a side of aioli or sweet chilli sauce (or both).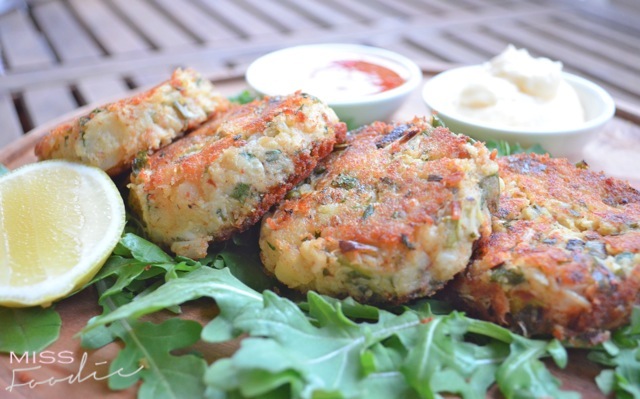 Yummo – I love fresh Mud Crab Cakes