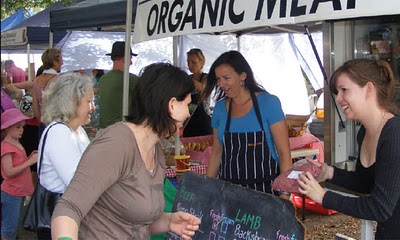 I recently heard about Northey Street City Farm and let me tell you something – I cannot wait to check it out for myself!
As most will know, I had a wee little epiphany at the EDB2012 earlier this year. Wanting to be more aware of where my food comes from and what's available to me (and you) in terms of local produce, I was enormously excited to hear about Northey Street City Farm.
Situated on the banks of Brisbane's Breakfast Creek in Windsor, Northey Street City Farm is a non-profit community organisation who developed an organic farm right here in the heart of Brisbane. They wanted a space that people could enjoy and participate in using the principles of permaculture.
Their Mission:
"To create a working model of a cooperative, community based urban permaculture farm which demonstrates, promotes, educates and advocates for environmental and economic sustainability in a healthy, diverse and supportive community".
Sounds great doesn't it?
Northey Street City Farm isn't just a farm, it's a community. You can become involved as a volunteer whether that's helping out in the garden, nursery, market or kitchen.
Every Sunday Northey Street City Farm holds an Organic Farmers Market where you can relish in the freshest and purest certified organic fruit, vegetables, breads, meat, dairy, drygoods and preserves – It's actually Queensland's first and only market selling certified organic produce.
They also have free workshops and art activities for the kids, plus space for them to run around and play. They even have Allotment Gardens where you can grow your own organic food, learn from others and share in this wonderful inner city community!
Northey Street City Farm is exactly what I've been looking for and I am SUPER SUPER excited to check it out and even more so to purchase from local suppliers at their Organic Farmers Market – look out stallholders I'm going to talk your ears off : )
Have you checked Northey Street City Farm out yet?