I was a bit hesitant on telling you about Northshore Riverside Cafe because no one really knows about this Hamilton gem yet. I discovered this superb bistro through a close friend of mine. Working in Hamilton, I didn't even know what lay beyond the Hamilton industrial area myself. Most of us are familiar with the Portside restaurant precinct in Hamilton, but have you delved down Macarthur Ave? Well I recommend that you do.
Every mouthful I have experienced at Northshore Riverside Cafe has been sensational. The views are great and there's a real sense of peace and quiet here.  Now you're going to hate me because I guarantee you're going to be hungry once you check out the meals I've had.
Beef Ragu Gnocchi w/ watercress
This was a special and sadly isn't a regular on the menu.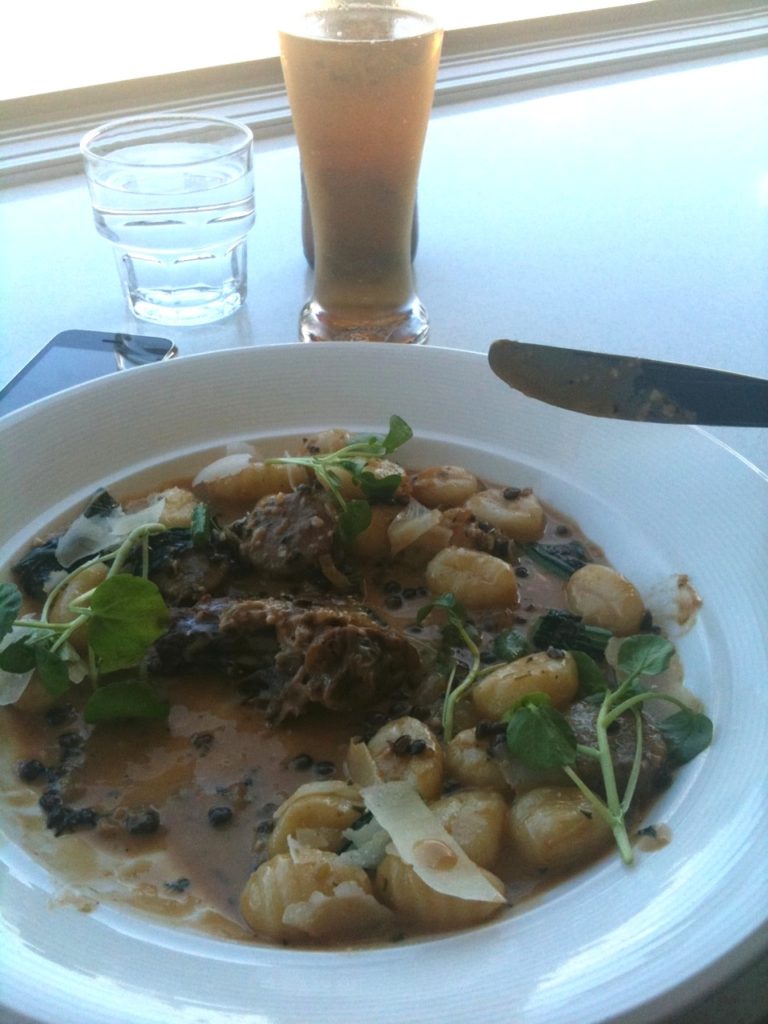 Coconut Crusted Tiger Prawns, Mango &Macadamia Salad
w/ Star Anise Chutney
This one is on the Northshore Riverside Cafe menu and is my absolute favourite!!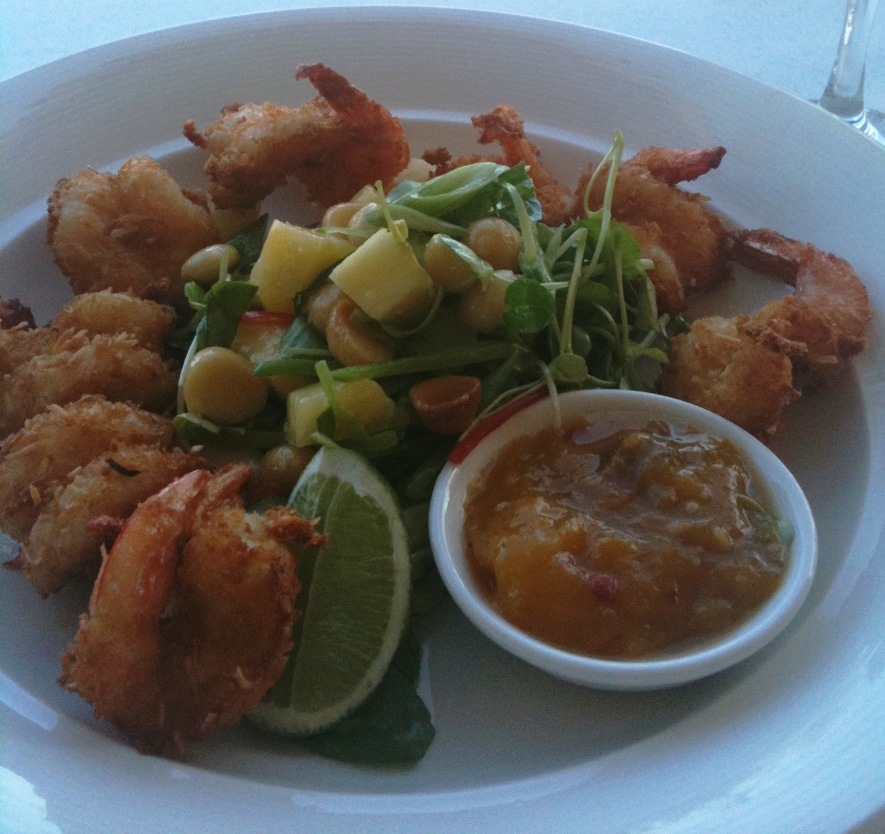 Roasted Tomato, Capsicum &Walnut Tart w/
Reduced Balsamic Glaze & Micro Herbs
Scallop Caesar Salad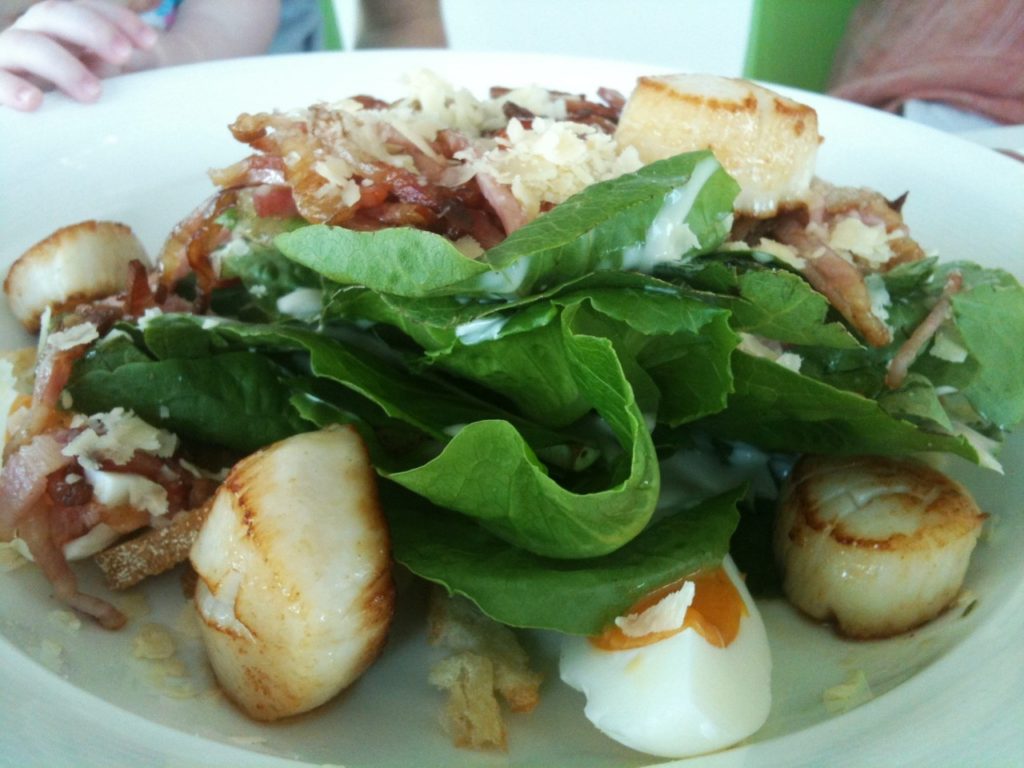 DESSERT TIME!!
Northshore Riverside Cafe 's in house made sweets are nearly always different upon every visit.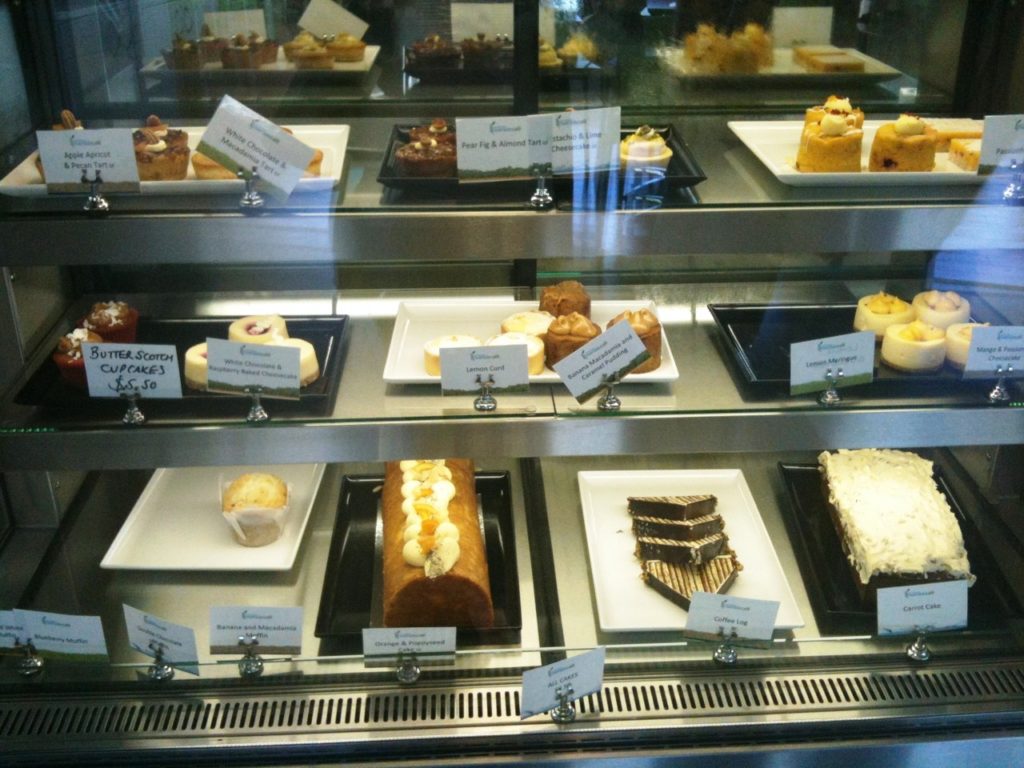 Sticky Banana & Caramel Pudding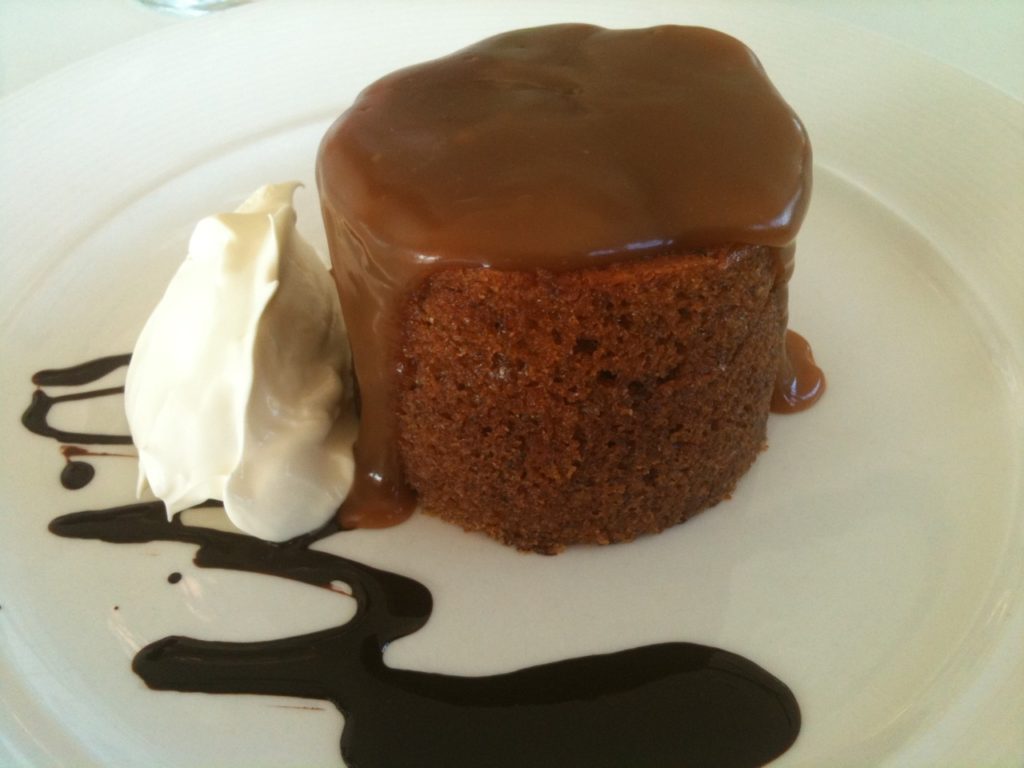 Lemon Delicious Tart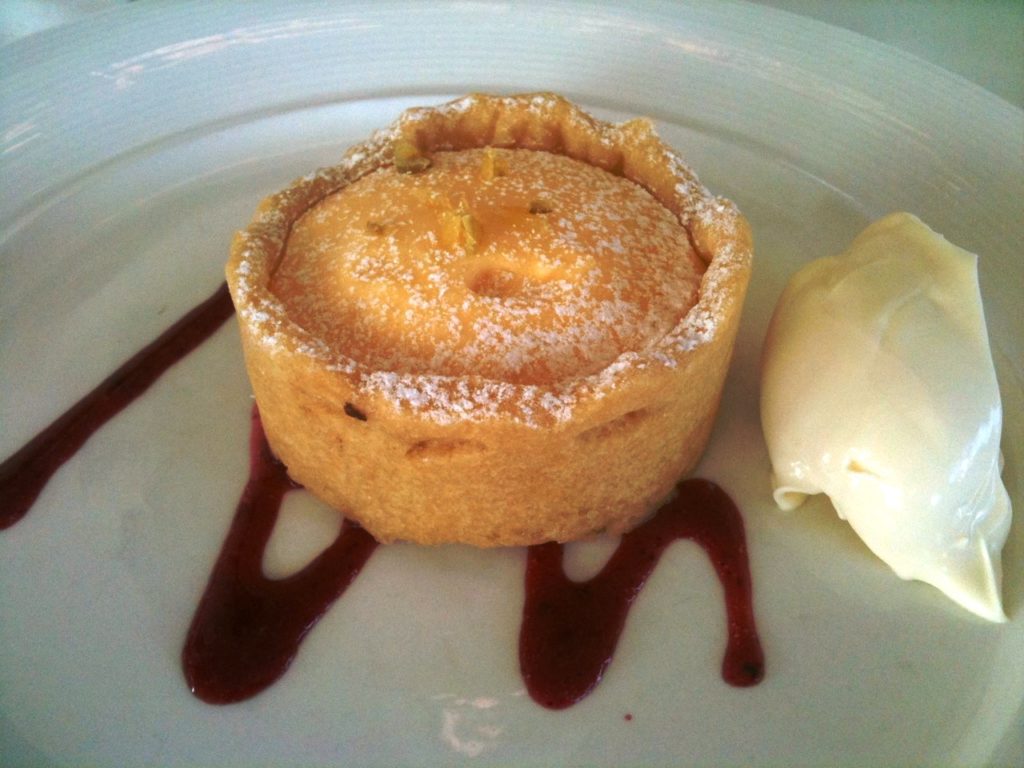 Interior to Northshore Riverside Cafe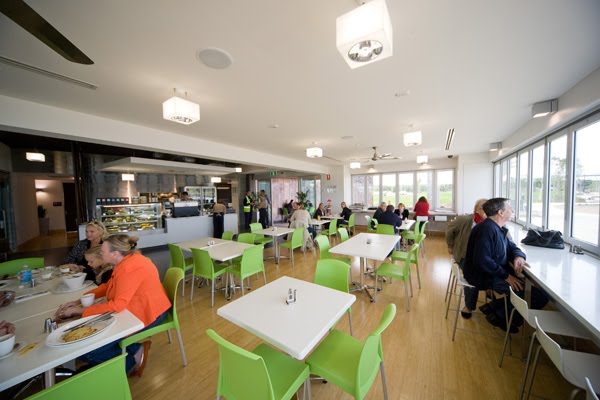 Balcony Seat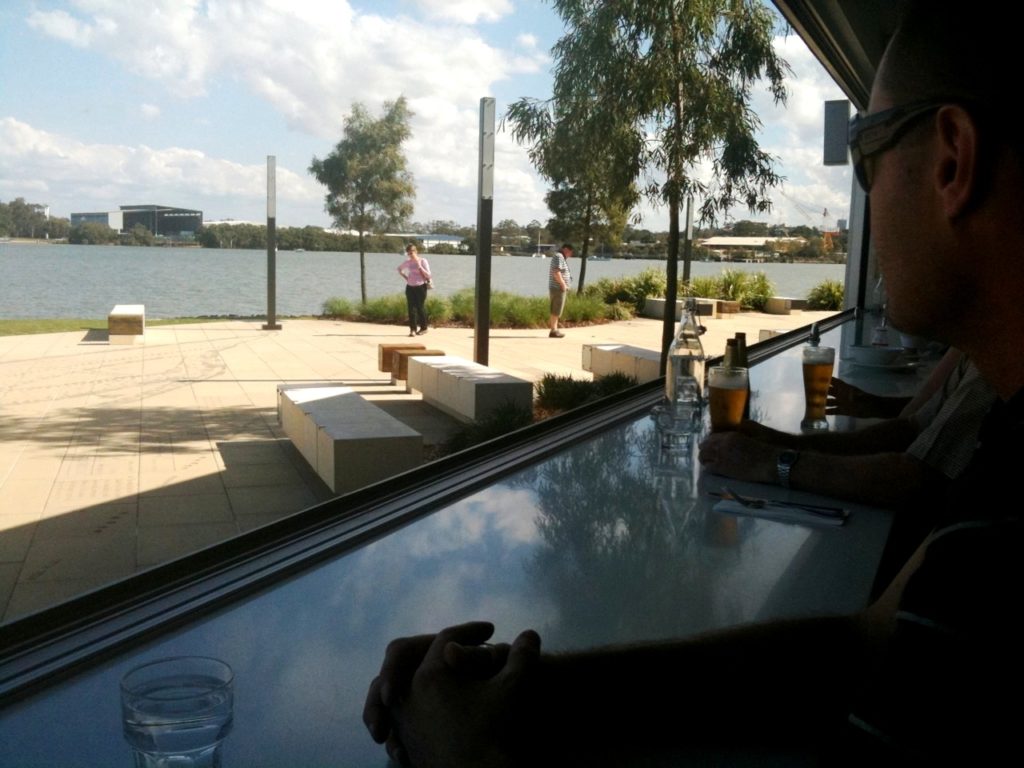 Do you still love me? You're hungry now aren't you ha ha….. Well you know what to do then. Cruise down to Northshore Riverside Cafe Riverside Cafe soon. Northshore Riverside Cafe are open from 9am to 4pm everyday and serve breakfast from 8:30am to 11:30am Saturday and Sunday only.
When you venture to this neck of the woods, not only can you enjoy fine bistro cuisine, you also have the option to bring a picnic or BBQ lunch along with you. The surrounding grounds include beautiful green lawns which are wonderfully maintained along with BBQ areas; and it's right on the mouth of the Brisbane River.
The below pictures are care of Northshore Hamilton. The images where taken when the are was first built; there's a lot more trees and plants now-a-days.