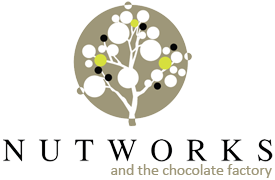 Nutworks and the Chocolate Factory is the home of all things nuts, chocolate and confectionery. On Saturday the 6th of July, Nutworks will be hosting its very first jam packed Family Fun Day in Yandina, directly opposite the Ginger Factory.
Nutworks will also be raising proceeds for the Heart Foundation on the day. The Heart Foundation helps people with, and at risk of, cardiovascular disease by providing comprehensive information and guidance on how to minimise their risk.
Supporters of the Heart Foundation, Nutworks will be doing their part in spreading the awareness. They're aiming to make their local Sunshine Coast area heart healthy, by reducing the risk of heart disease by eating a handful of nuts a day.
This will be a great family day out with something there for everyone – and it's free to enter! There will be loads of fun activities for the kids from jumping castles, petting zoos and show bags. There will also be delicious cooking demonstrations and heaps of shop specials and all of this for a great cause!
Make a day of it and bring the whole family and support the Nutworks efforts in making the Sunshine Coast Heart Healthy.
Did you know…… A handful of nuts a day lowers the risk of heart disease by 30%-50%