Today will be my final Gourmet Garden Blog Off/Cook Off post as I'm off this afternoon to attend a friends wedding this weekend.  I was a tad peckish before my departure so I thought I would quickly whip up my naughty snack favourite – crunchy homemade oven chips accompanied by Miss Foodie's Preserved Lemon Aioli. It's not the healthiest snack in the world but at least these chips aren't deep fried, and at least I know what's in the seasoning. Now I do confess, I didn't make the mayonnaise, but to my credit I do always ensure my fridge holds only good quality whole egg mayonnaise – I did make my own Preserved Lemons, surely I get a bonus brownie point for that?
I have a few tips on the snack below. 1. Make sure you have the correct potato, it's essential in achieving the perfect chip. You want a crispy outer layer and a light fluffy centre. Floury potatoes a.k.a old potatoes are going to work best, new potatoes are a no go. 2. Make sure your oven is nice and hot and that you have your oven tray inside heating up, this helps when you spread your lovely seasoned potatoes on the tray, they will fry instantly – don't drizzle the oil on your tray until you have safely removed it from the oven.
Oven Chips w/ Easy Preserved Lemon Aioli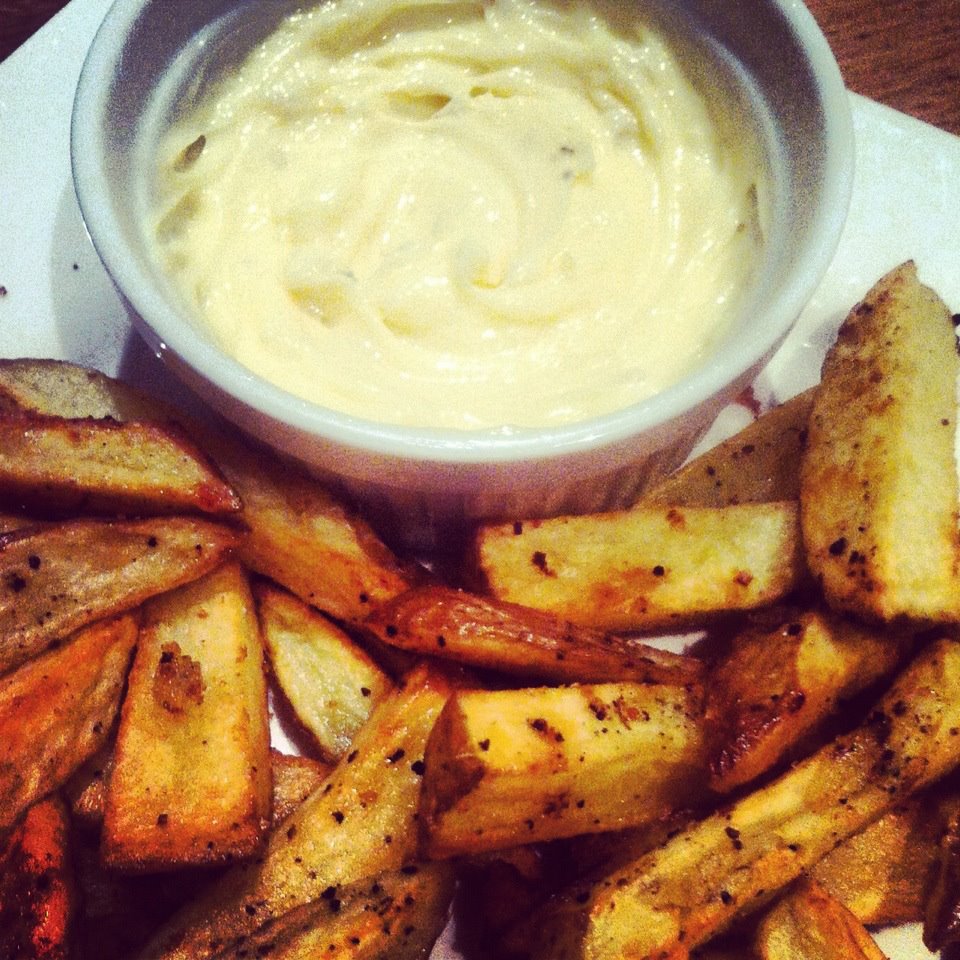 Oven Chips
Ingredients
4 large potatoes ( depending on how hungry you are, go approx 2 potatoes per person)
1/4 cup (65ml) olive oil
1 tsp Gourmet Garden Basil
1 tsp Gourmet Garden Thyme
Salt & Pepper
Method
Preheat oven to 230 C. Have your baking tray inside.
Cut your potatoes into wedges or chips. Mix olive oil, salt, pepper, Gourmet Garden Basil and Gourmet Garden Thyme together. Coat potatoes with oil mixture. Very carefully remove your heated tray from the oven and spread your seasoned potatoes out on the baking tray or dish.
Bake for 45 minutes in preheated oven.
Preserved Lemon Aioli
Ingredients
4-5 tbsp good quality whole egg mayonnaise
1/4 Preserved Lemon finely diced – flesh removed and skin rinsed under water
2 tsp Gourmet Garden Chunky Garlic
Method
Mix all ingredients together and transfer to a nice dipping saucer.
Now simply shift your crunchy oven roasted chips to a plate with a side serving of your Preseved Lemon Aioli – delicious!
Here's some other cute presentation options…. Enjoy!
Chip Tower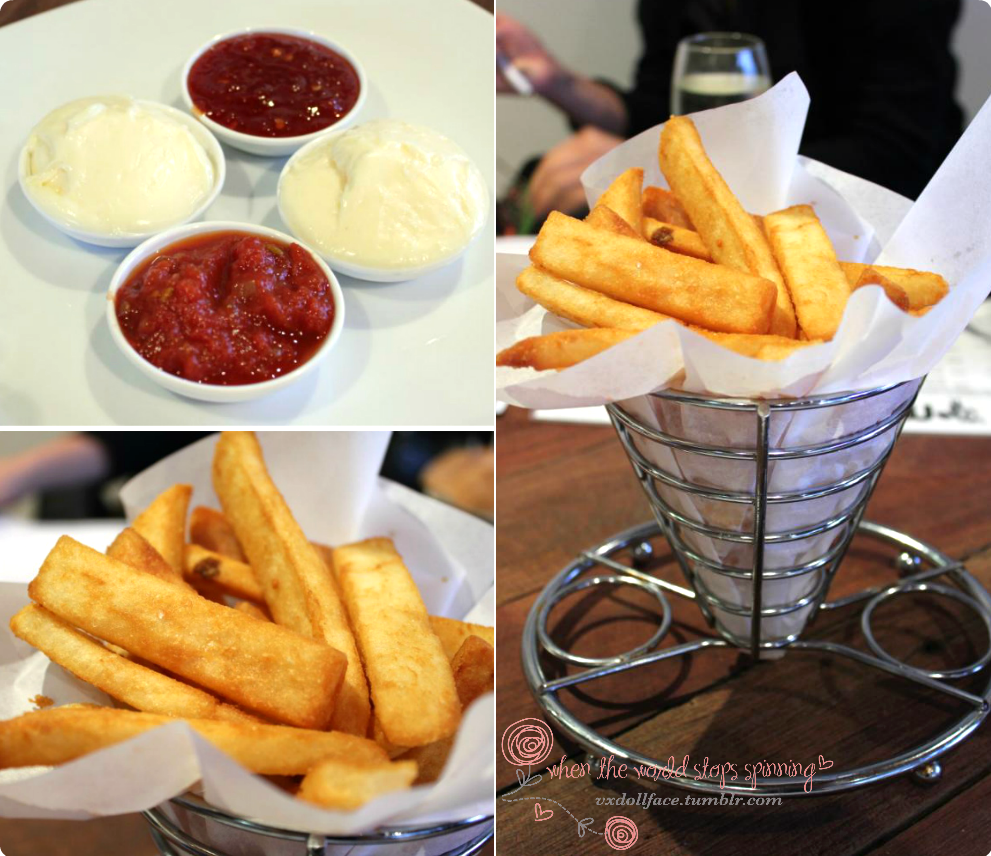 Photo care of When the world stops spinning
Newspaper Wrapped Chips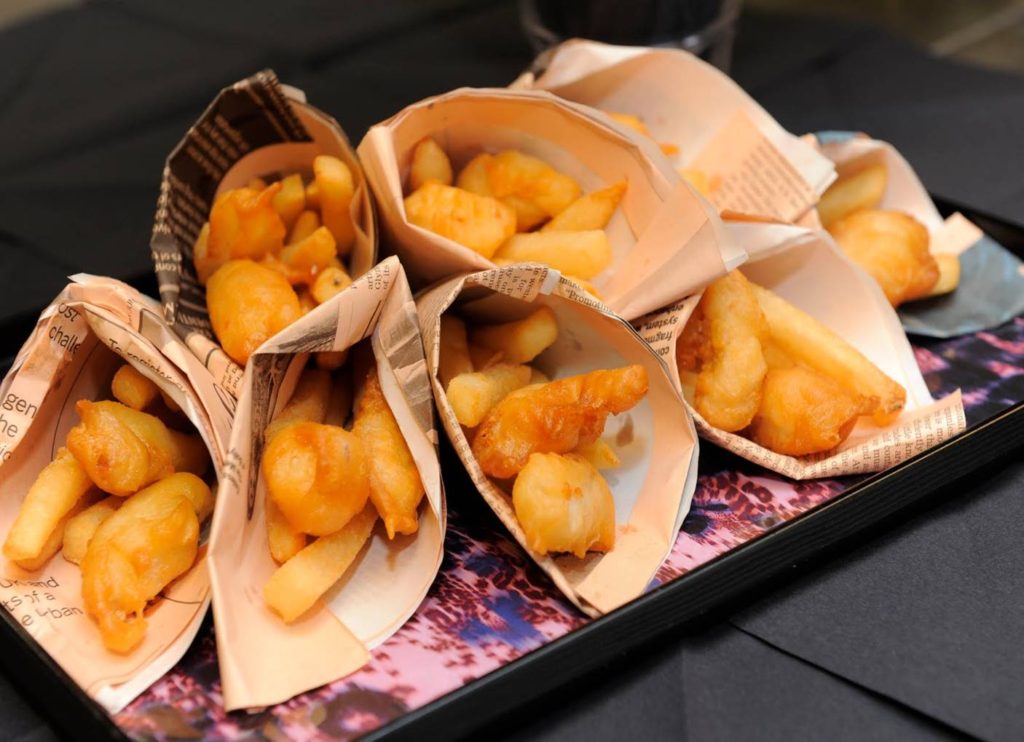 Photo care of germ@namur