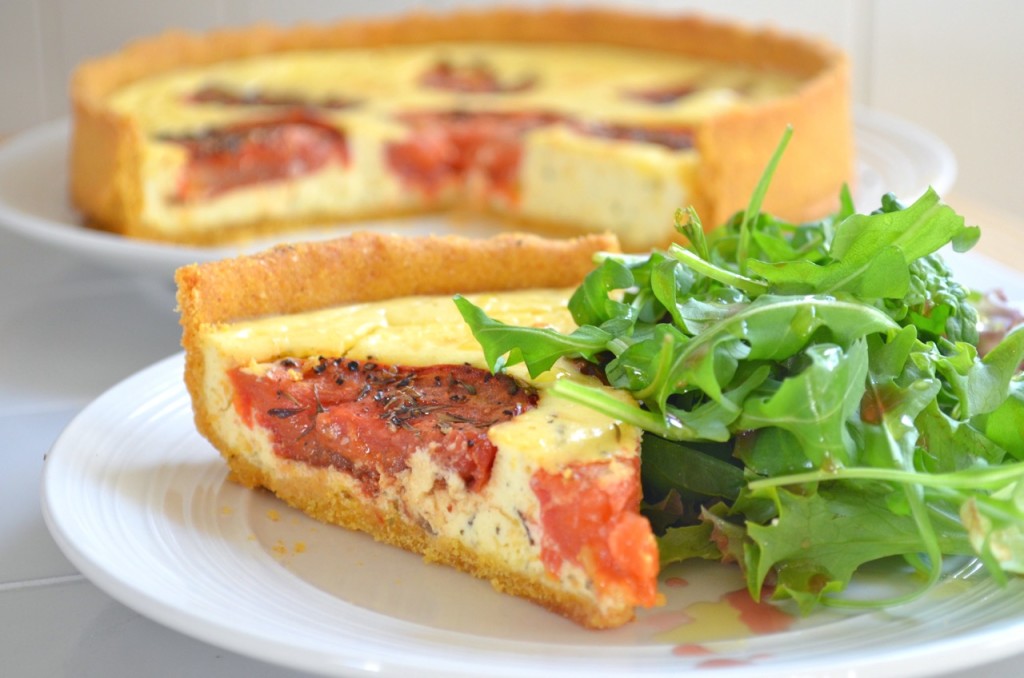 This attractive Polenta Crust Tomato Tart is a lovely change from the traditional pastry style crusts and perfect eating for the warmer months. This recipe is thanks to Donna Hay and like all of her cooking, it's fast, fresh and simple. A definite crowd pleaser – enjoy!
Polenta Crust Tomato Tart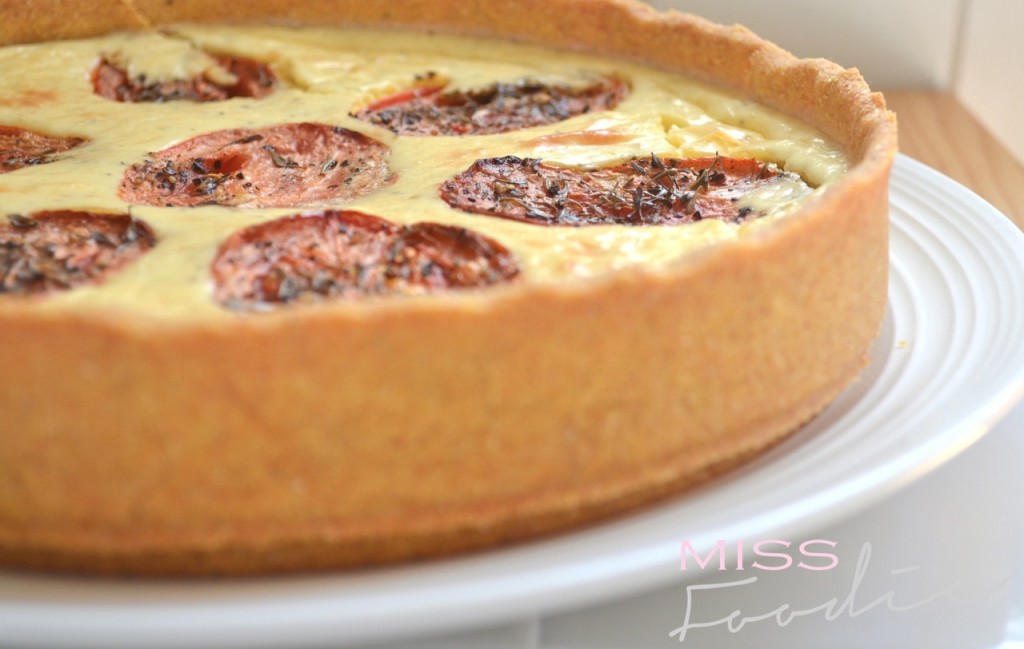 Ingredients
4 Roma Tomatoes, halved
8 sprigs fresh thyme
cracked black pepper
Polenta crust
1/2 cup plain flour (I used spelt)
1 cup instant polenta
120g unsalted butter
80ml water
salt for seasoning
Filling
300g reduced fat cream cheese
3 eggs
1/2 cup chopped basil leaves
1/3 cup finely grated parmesan cheese

Method
Preheat your oven to 200°c. Cut the tomatoes in half and place cut side up on a baking tray lined with non-stick baking paper. Top with a sprig of thyme per halve and season with salt and pepper. Roast the tomatoes for about 30 minutes or until soft. Remove from the oven and set to the side.
Whilst the tomatoes are cooking place all your crust ingredients into a food processor or mixer and blend until it forms a dough. Press the dough into a 24cm springform tin using the back of a dessert spoon to form an even layer. Top the dough with non-stick baking paper and then fill with paper weights. Bake for about 15 minutes in a 180°c oven. Removed the weights and then bake for another 10 minutes or until crisp.
To make the filling place the cream cheese and egg into a food processor or mixer and blend until smooth. Stir through the basil and parmesan by hand. Pour the mixture into the tart shell and spread until even. Top with the roasted tomatoes and then bake the tart for approx 25 minutes or until the filling has set.
Serve warm with a green salad.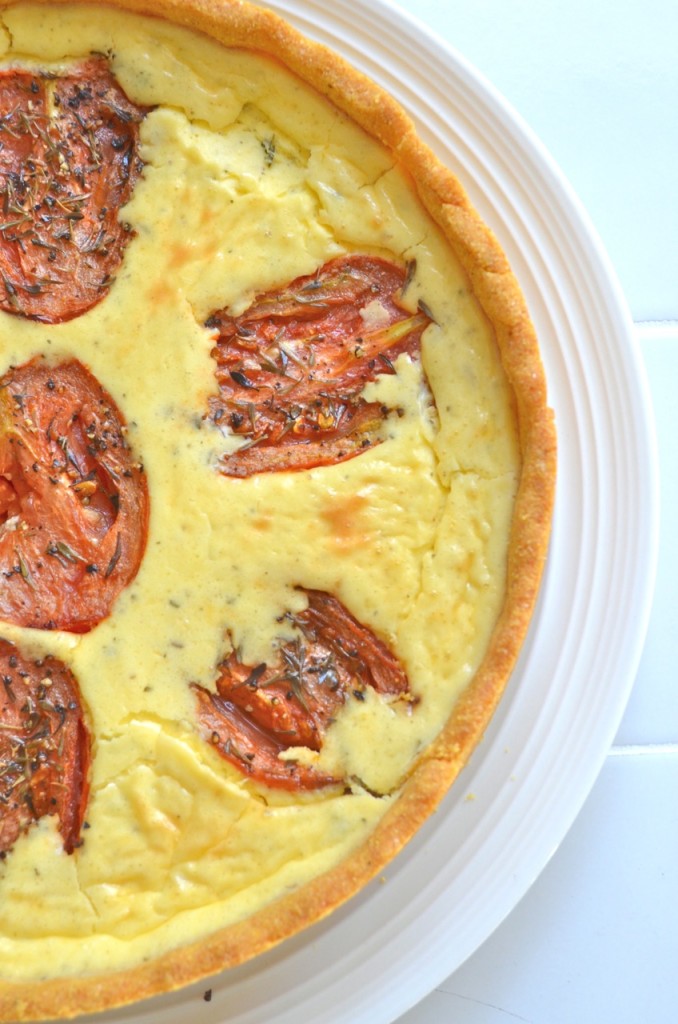 Polenta Crust Tomato Tart by Donna Hay
Polenta Crust Tomato Tart