I had loads of left over polenta from last nights Sausage and Lentil Stew with Parmesan Polenta so I decided to make polenta chips. I also remembered that I had Pork Ribs in the fridge so I grabbed them out straight away and marinated them. Heads up – this tasty American style combination does need to be prepared a day in advance, but not essential.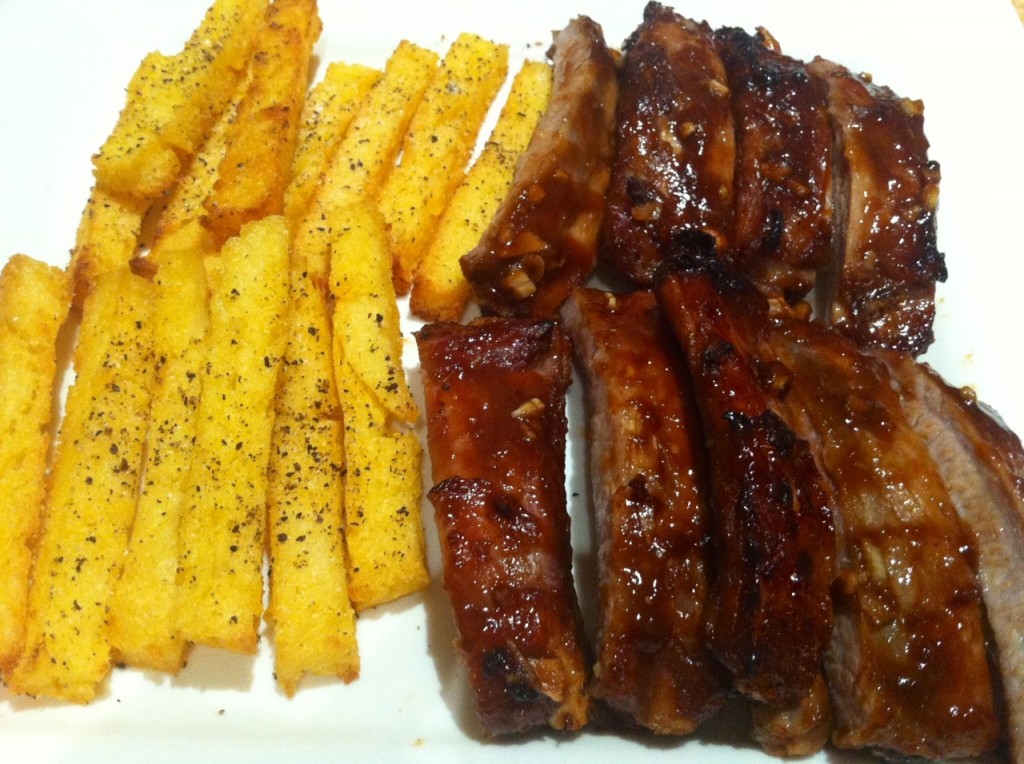 Pork Ribs
Ingredients
3/4 cup barbecue sauce
1/2 cup tomato sauce
1/2 cup apple cider vinegar
1/3 cup firmly packed brown sugar
1 long red chilli, finely chopped
2 garlic cloves, crushed
2 teaspoons smoked paprika
1.5kg pork ribs
Method
Combine barbecue sauce, tomato sauce, vinegar, sugar, chilli, garlic and paprika in a large shallow glass or ceramic dish. Add ribs. Turn to coat. Cover and refrigerate for 6 hours or overnight, if time permits.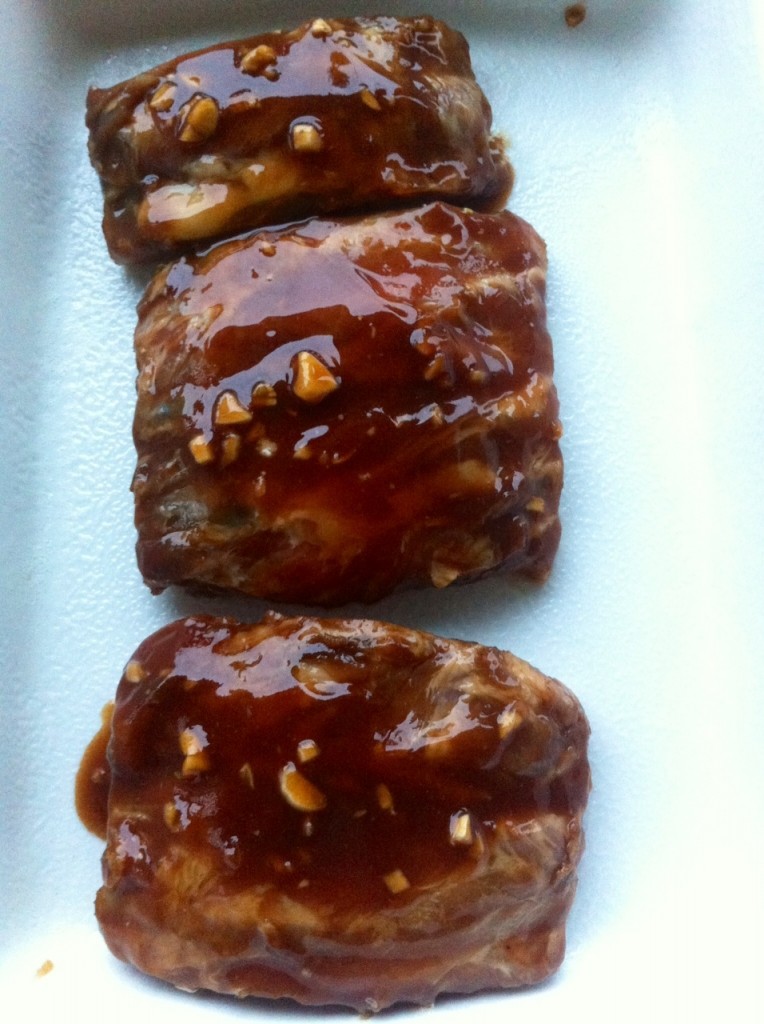 Preheat oven to 160°C/140°C fan-forced. Line a large baking tray with baking paper.
Transfer ribs to tray, reserving marinade. Bake for approximately 1 hour 30 minutes, basting with reserved marinade and turning every 30 minutes. Increase temperature to 200°C/180°C fan-forced. Brush with marinade. Bake for 30 minutes or until browned.
Polenta Chips
Using your leftover Polenta, flatten it down into a ceramic dish (the squarer the edges and corners are the better, this will keep the edges nice and neat) keep in the fridge to set, you will need a minimum of 3 hours, overnight is best. Then you simply cut the polenta into nice even chips and place on a baking try and season generously with salt and pepper. Cook these in a 180° oven for about 15 minutes or until crisped to your liking.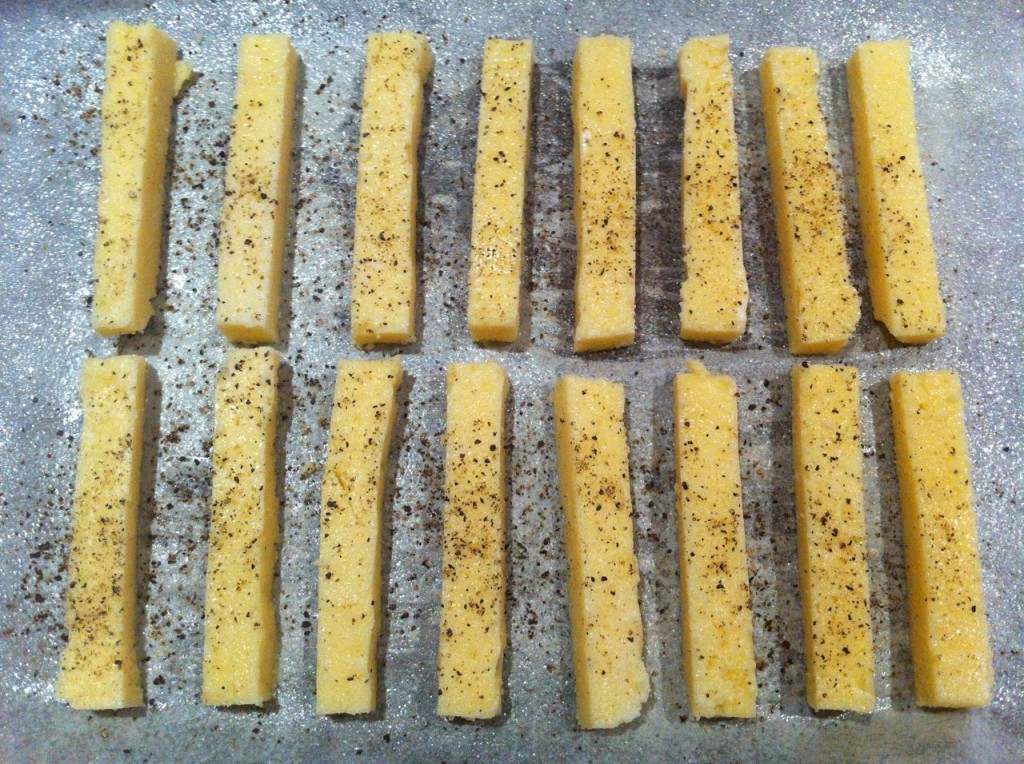 I told you it would be easy. This Pork Ribs with Polenta Chips treat would go down very nicely with the boys – a perfect accompaniment to their Friday night Football viewing. We'll just have to keep it a secret that it's a wee bit healthy. I of course enjoyed mine with a nice glass of McLaren Vale Shiraz.