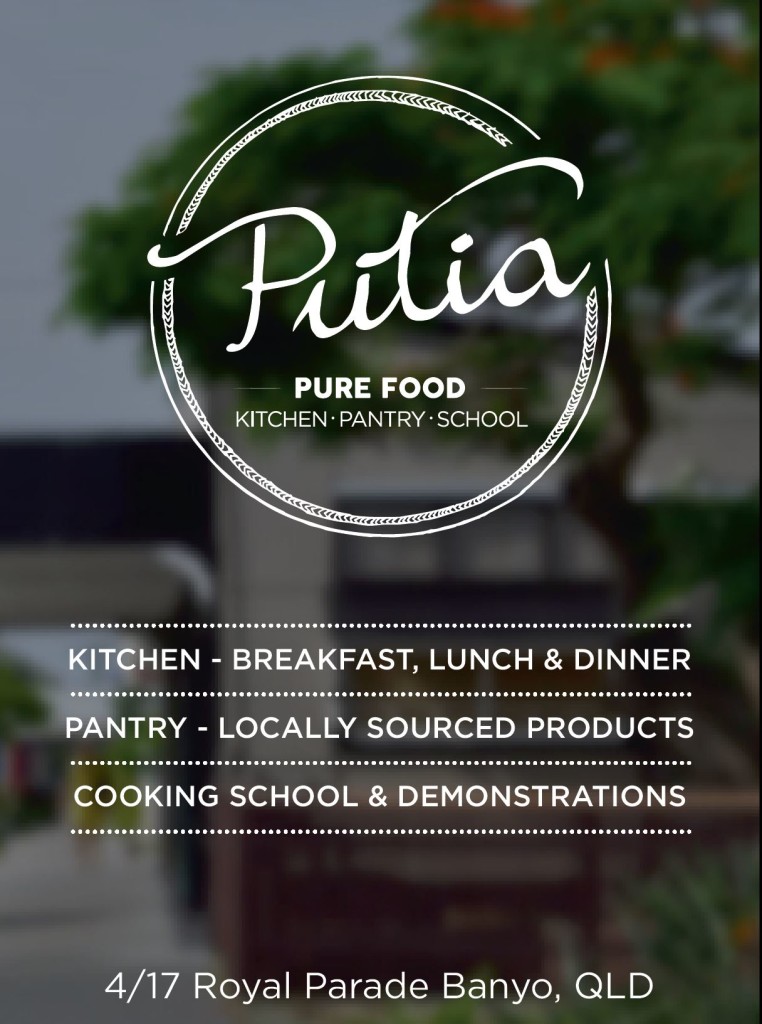 Be one of the first to experience hands on cooking classes in Brisbane's newest cooking school developed by Chef Dominique Rizzo.
Putia is Chef Dominique Rizzo's new concept of cooking school, kitchen and pantry aiming to inspire and connect with those who want to know more about good food. Here the focus is on professional hospitality and their aim is to provide a unique culinary service with quality ingredients provided by a local community of farmers, and purveyors of fine foods who are committed to sustainability and environmentally friendly practices.
All equipment is provided including, aprons, knives, Analon cookware, KichenAid, Thermomix and Kenwood, appliances and outstanding ILVE cooking facilities.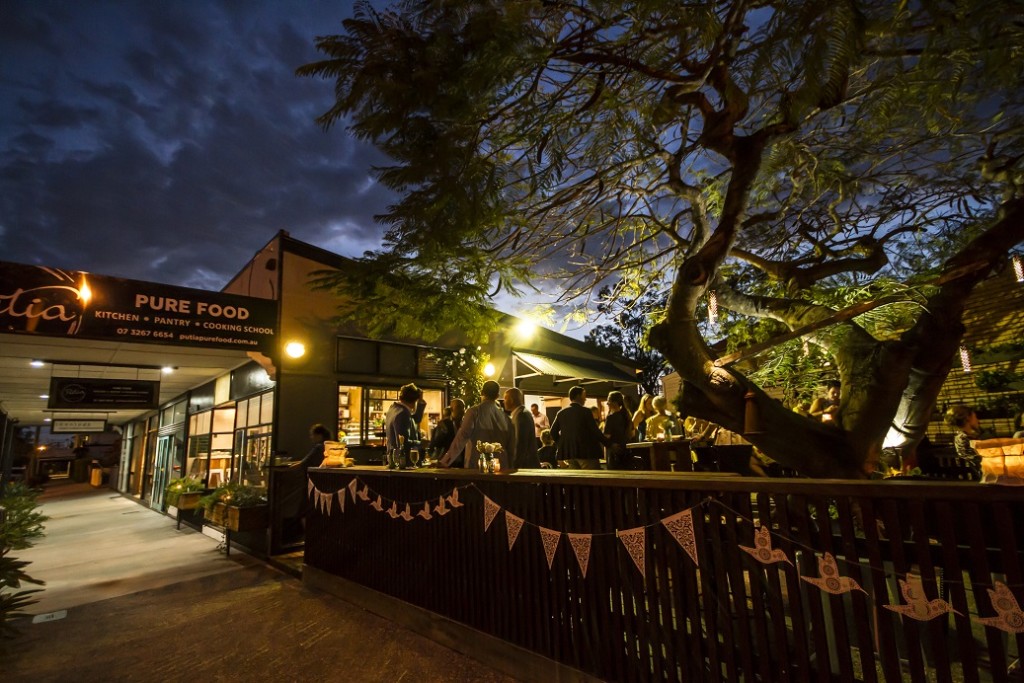 These enjoyable, informative and relaxed classes start from $65.00 per person for workshops and $95.00 per person for hands-on classes, and includes food, wine, expert facilitation, recipes to take home and a great time.
Come join Dominique or one of her personally selected specialist cooking class facilitators and book your class today. Putia Pure Food Kitchen Pantry is located on the corner of Royal Parade and Tufnell Road Banyo.
Pure Food Cooking School – March 2015 Classes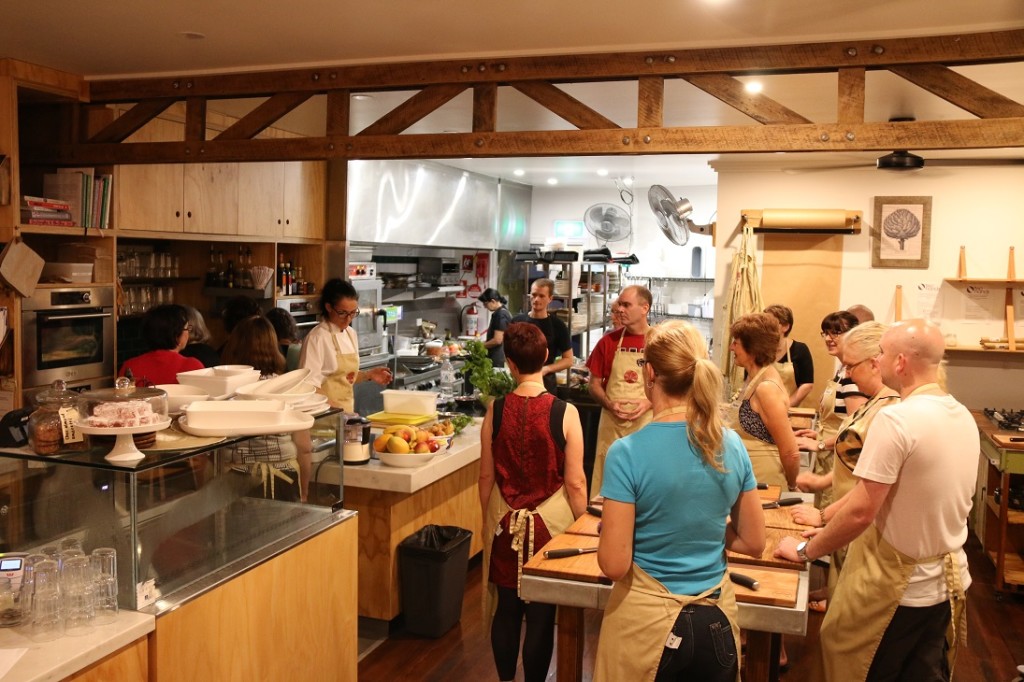 A Mediterranean Kitchen
With Ada Daher – Wednesday 4 March 2015 6.30pm to 9.00pm
Join cook book author Ada Daher as she continues her journey into Middle Eastern cooking with this hands on class showing you how to create exotic dishes with simple ingredients. Find out more…
Healthy desserts
With Chef Dominique Rizzo – Tuesday 10 March 2015 7.00pm to 9.00pm
Enjoy a sweet treat without the guilt or eating a whole cake for twelve with Dominique's take on some classic favourites all fit for one or two people. Find out more…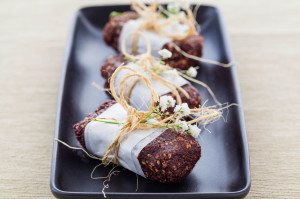 From the farm to table
With Chef Dominique Rizzo – Tuesday 10 March 2015 10.00am to 1.00pm
This class is about the basics, using what's available, what in season and what you have at home. Find out more…
Introduction to Beer Masterclasses
With Matt Kirkegaard – Wednesday 18 March 2015 6.30pm to 8.30pm
BeerMatt, Matt Kirkegaard, is a Brisbane-based freelance beer writer who has developed a national reputation as one of the few independent beer educators and advocates in Australia. In a fun, relaxing and interactive class, you will sample beers across a variety of styles, navigate through the world of craft beer, taste malts and learn the principles of beer and food matching. Find out more…
Seafood Basics 1
With expert Sam Richards – Thursday 12 March 2015 6.30pm to 9.00pm
Passionate about all things to do with sustainable, fresh and local seafood, local Chef Sam Richards is not only an experienced fisherman but a talented and inspiring chef. Learn practical tips on all you need to know about selecting, cleaning, filleting and cooking the perfect piece of fish. Find out more…
Food and wine matching – the basics
With Michael Ellis – Thursday 26 March 2015 6.30pm to 8.30pm
In this interactive, hands-on workshop you will learn exactly what you need to know when it comes to choosing the right wine for your favourite meals. Find out more…
Food as Medicine
With Samantha Gowing – Tuesday 17 March 2015 6.30pm to 9.00pm
Discover food as medicine with spa chef and nutritionist Samantha Gowing in this powerhouse of information, celebration and exploration. You'll learn how to heal your digestion, create healthy recipes for the whole family and understand the healing properties of food. Find out more…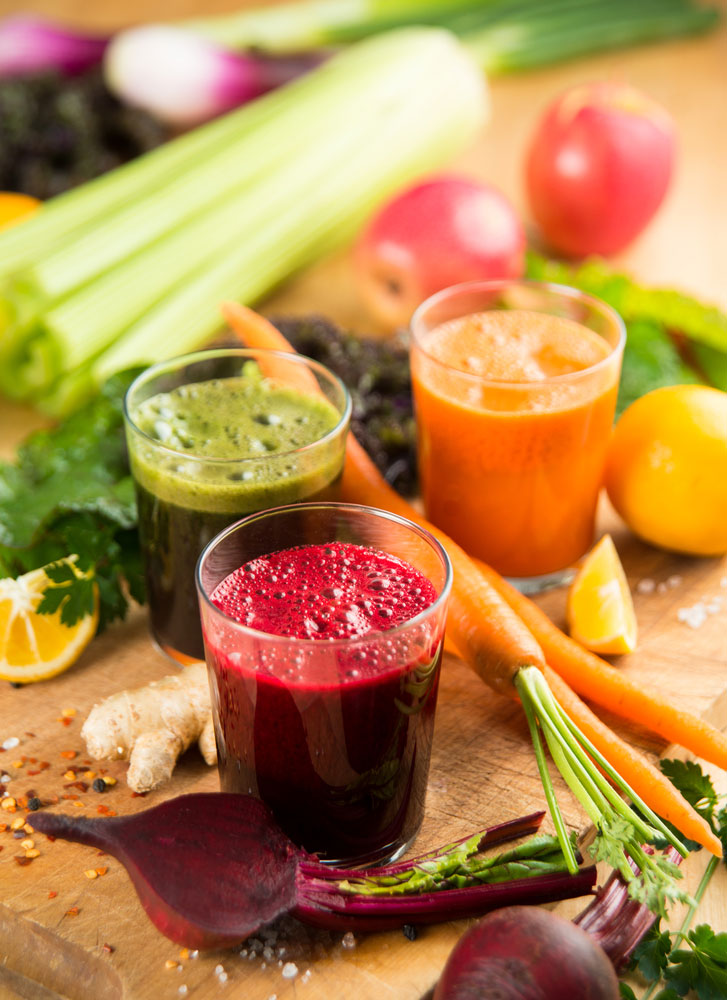 Eating Paleo
With Sarah Wong The Clever Cook – Tuesday 24 March 2015 6.30pm to 9.00pm
Thinking about going Paleo? Enjoy this informative and delicious class by Sarah Wong, the clevercook blogger. Learn about the paleo diet, myths & misconceptions and how to implement it into your daily life for better health & wellbeing. Find out more…
One Ingredient Many Dishes
With Marco Marconi – Tuesday 31 March 2015 10.00am to 1.00pm
Join acclaimed Brisbane Chef Marco Marconi as he teaches you simple tips and techniques to create a number of great dishes with one ingredient. Find out more….
Creating healthy meals in minutes
With Chef Marco Marconi – Tuesday 31 March 20156.30pm to 9.00pm
Creating healthy meals for yourself or your family has never been easier with these fun, fast, hands on class. Find out more…