I have a confession to make…. I am obsessed with quinoa; quinoa porridge this week in particular. These beautiful autumn mornings simply call for something more substantial than a green smoothie!
I started out making quinoa porridge with plain quinoa – not a fan. Switched to quinoa flakes – hooked! Then added chia seeds – perfection!
Quinoa Porridge with Chia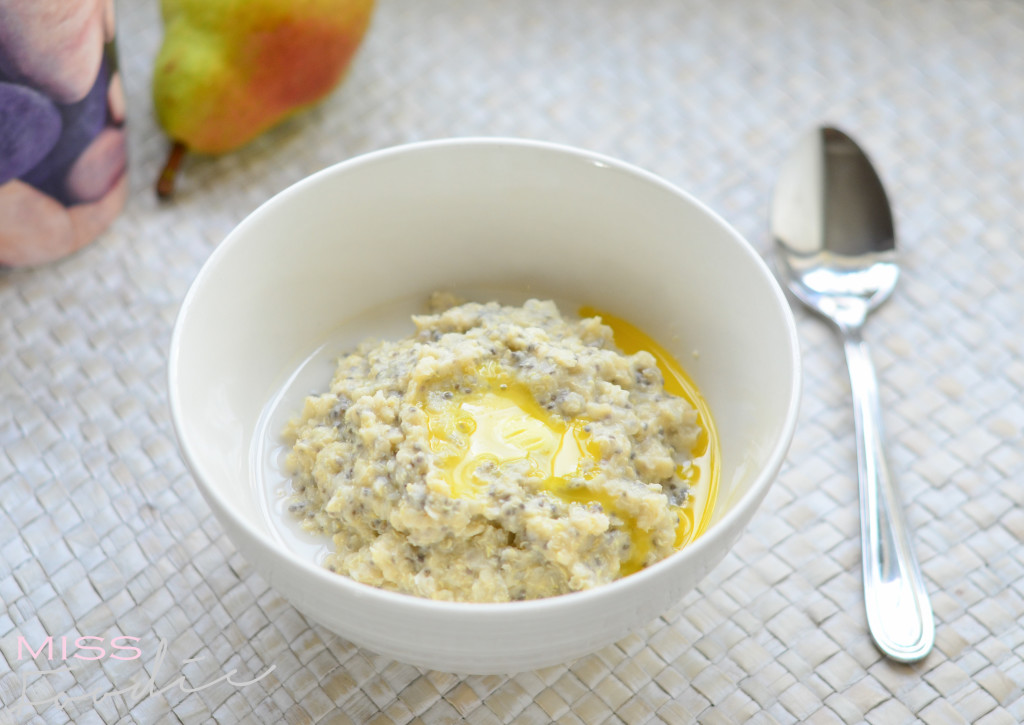 Growing up eating oat porridge, my house finished off our warm bowl of goodness with a drizzle of milk, a dollop of butter and a sprinkling of brown sugar. So in true Dutch family tradition, my basic quinoa porridge is made the same way, well pretty much! I omit the sugar these days and I've switched to Almond milk, which actually works really well with quinoa porridge.
Inspired by fellow foodie's quinoa porridge toppings, I decided to give my trusted basic version a facelift. Here are my two favourite versions thus far….
Quinoa Chia Porridge with Fresh Berries and Honey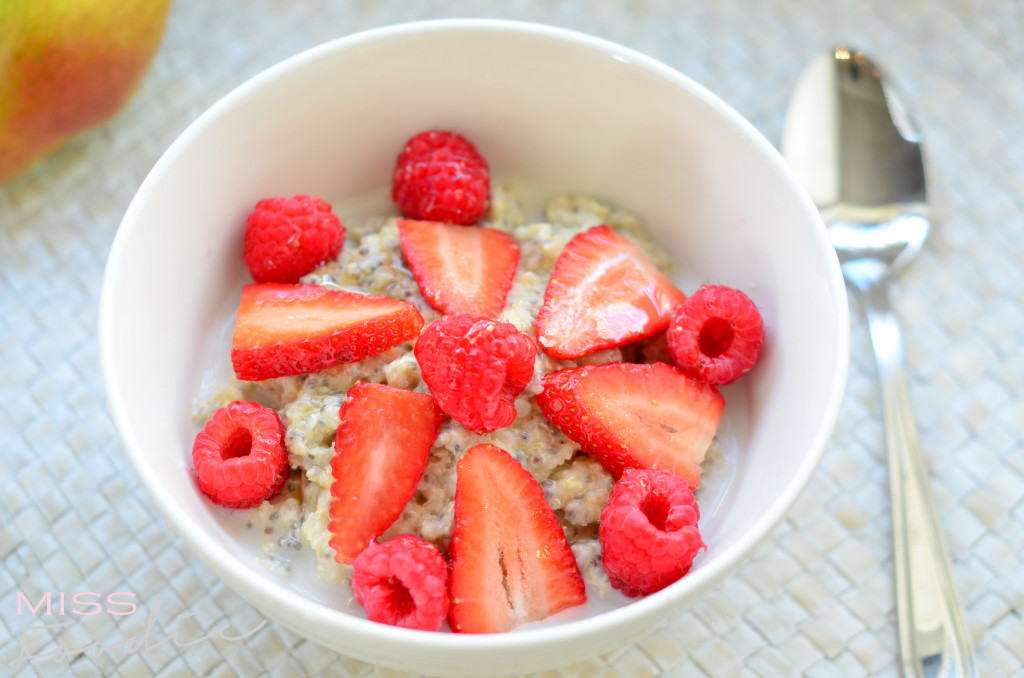 Quinoa Chia Porridge with Banana, Peanut Butter and Honey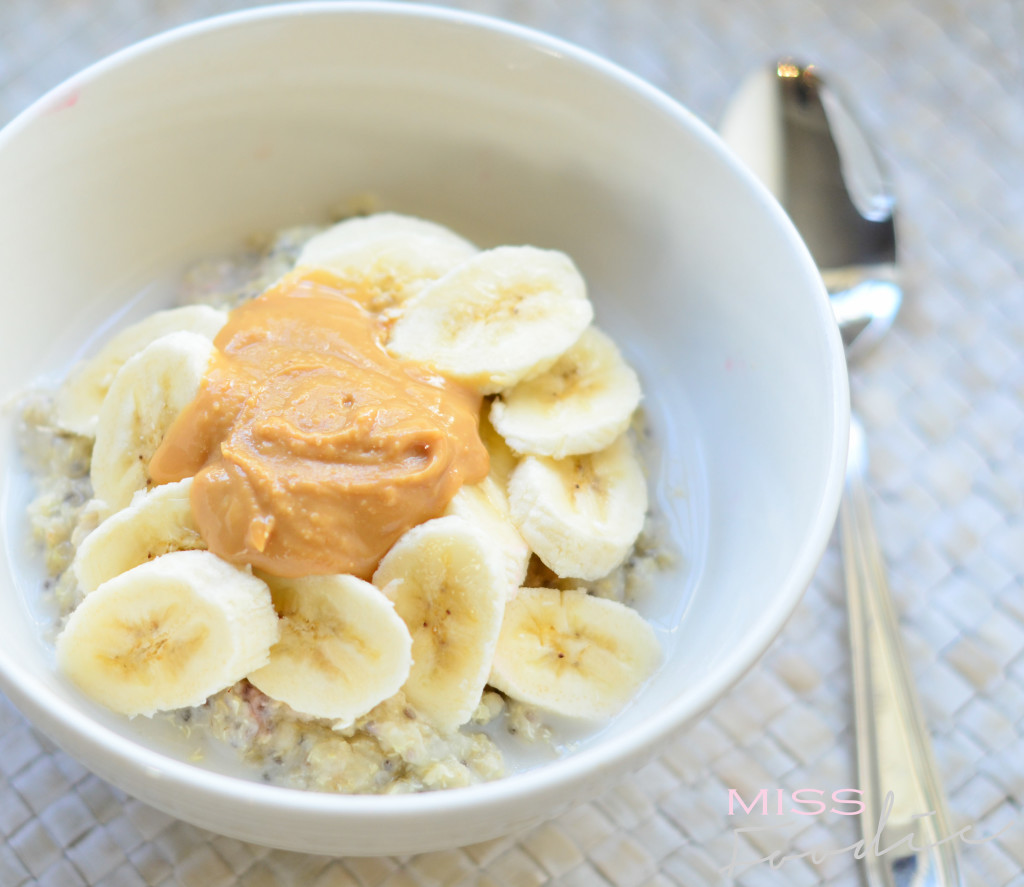 [yumprint-recipe id='8′]