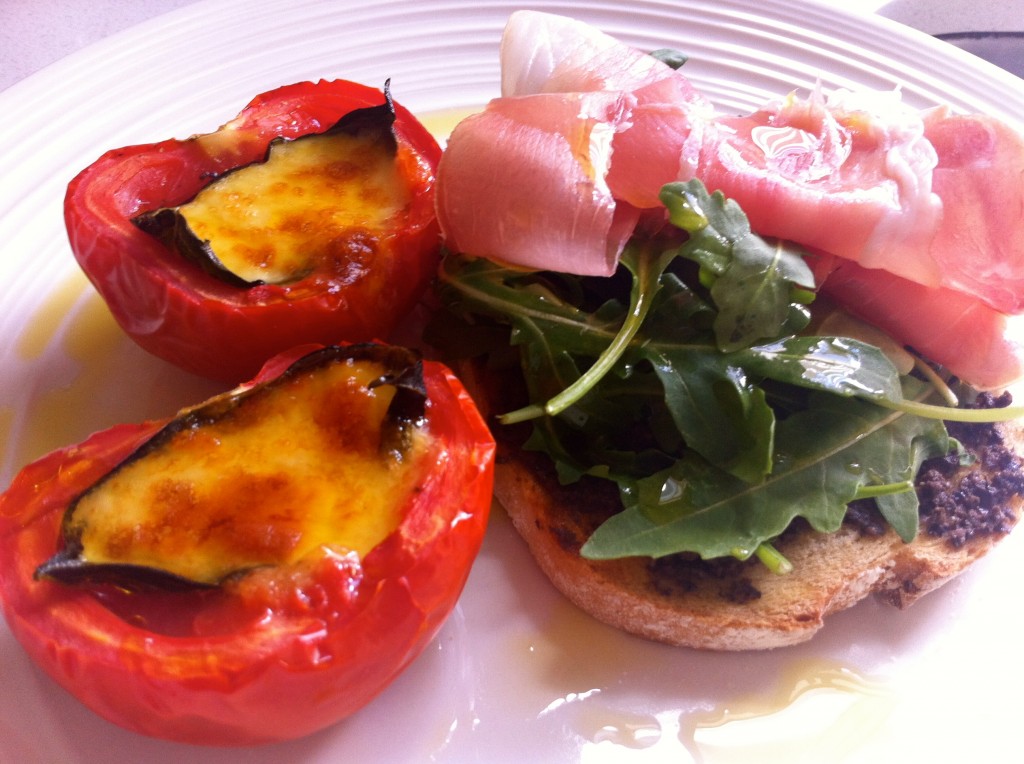 My dearest friend Alyssa came to visit for lunch today and I made us both a little brunch'y-treat from Donna Hay's fast fresh simple cookbook -Roasted Tomato & Mozzarella with Olive Tapenade & Prosciutto.
Tomato, cheese and basil is a beautiful combination and there are so many options where you can use them – toasted sandwich, Caprese Salad, on their own or like this tasty number; alongside olive Tapenade topped sourdough with fresh rocket and salty prosciutto.
I love this dish! It's nearly perfect for every occasion – super simple too! Enjoy x
Roasted Tomato & Mozzarella w Olive Tapenade & Prosciutto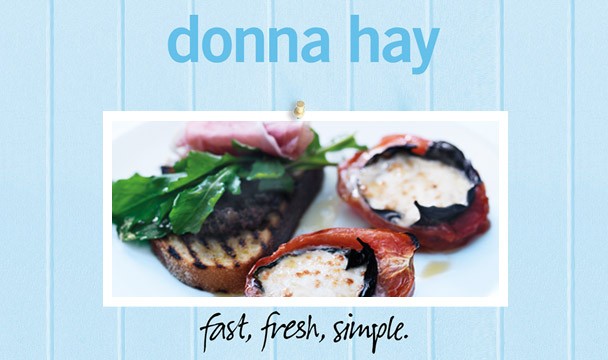 Ingredients
2 heart or Roma tomatoes
4-8 large basil leaves
2 x 125g buffalo mozzarella, halved
4 slices char-grilled sourdough bread
2 tblsp olive Tapenade
4 slices prosciutto
40g rocket
olive oil for drizzling
Method
Preheat a grill on high heat. Line a  baking tray with non-stick baking paper. Scoop out the seeds and some of the soft flesh from the tomatoes and discard. Place the tomatoes on the baking tray cut side up. Line the tomatoes with basil leaves and top with mozzarella. Grill for 3-4 minutes or until the mozzarella is golden. To serve, spread char grilled bread with Tapenade and top with prosciutto and rocket. Place the tomato on the plates and drizzle with olive oil to serve.