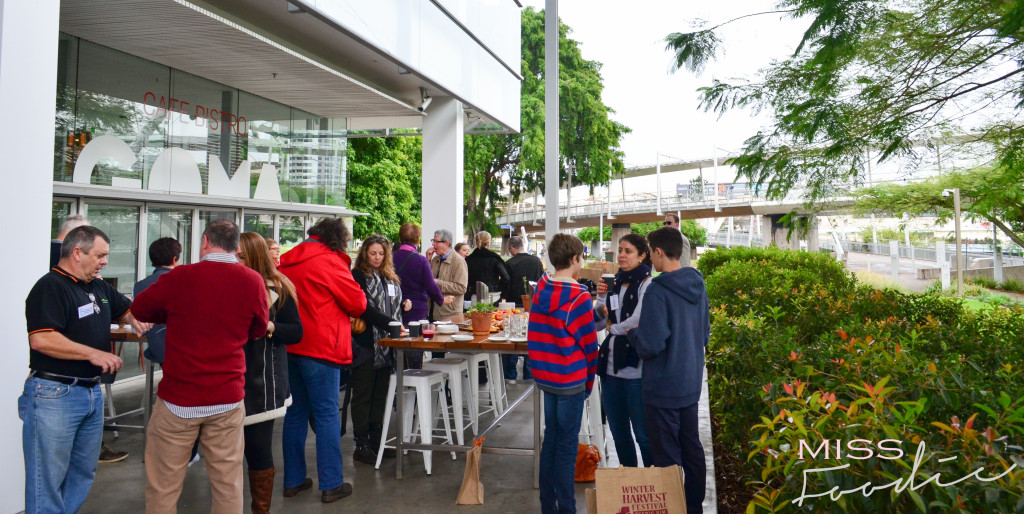 I wish all days could start with fresh beetroot juice, fruit platters, tempting pastries and brewed coffee courtesy of GOMA Café Bistro – It certainly complimented our balmy winter morning by the Brisbane River gorgeously. Throw in thirty keen foodies eager to embark on an adventure to the flourishing Scenic Rim and we were really living it up!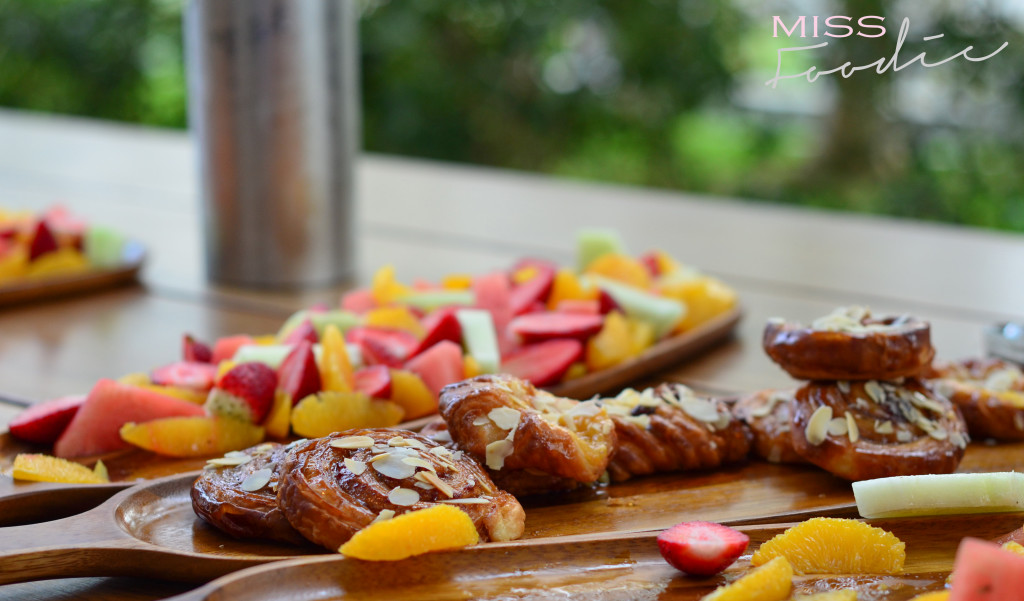 In prelude to Scenic Rim Eat Local Week (27 June – 5 July), the Scenic Rim Discovery Tour proved a wonderful opportunity to meet the local businesses and rural growers of this remarkable pocket of South East Queensland.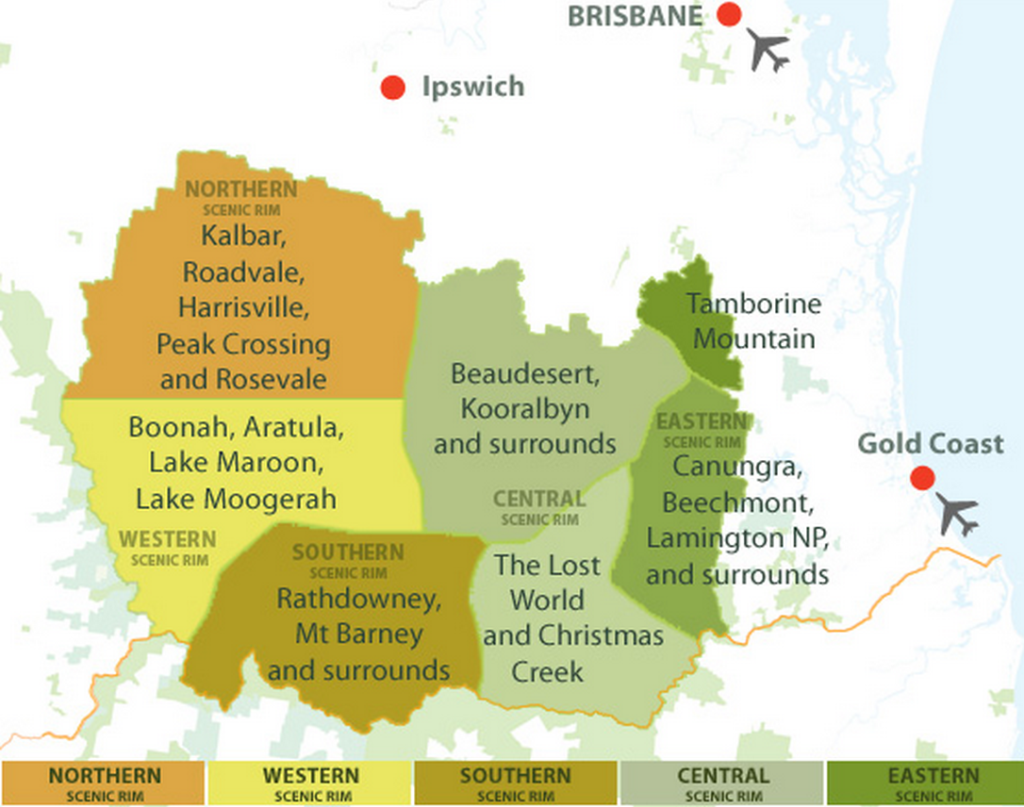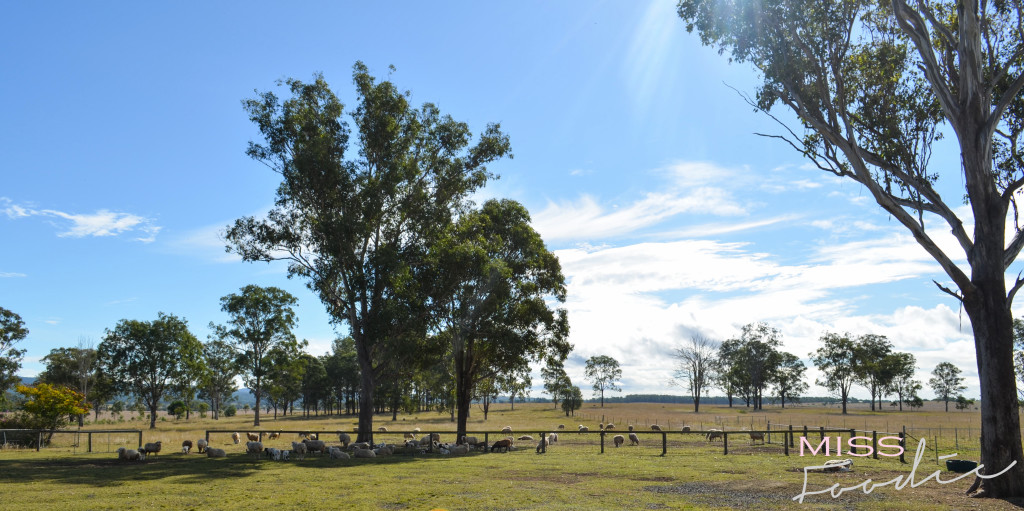 Surrounded by an impressive volcanic mountain range, dating back millions of years, the Scenic Rim's rich earth yields an abundance of fruit and vegetables, which are at their peak during winter. Wine, beer, dairy and other gourmet products also prosper in the region. All of this, right on our very doorstep; something I'm sure many Brisbane locals don't realise.
With only pastry crumbs and empty glasses remaining, it was time to board the Scenic Rim Discovery Tour bus.
First stop a visit to Towri Sheep Cheese's 300 acre property in Allenview; a comfortable one hour drive from Brisbane. Welcomed first and foremost by farm dogs Abby and Charlie; we were warmly greeted by owners Carolyn Davidson and Alana Wright.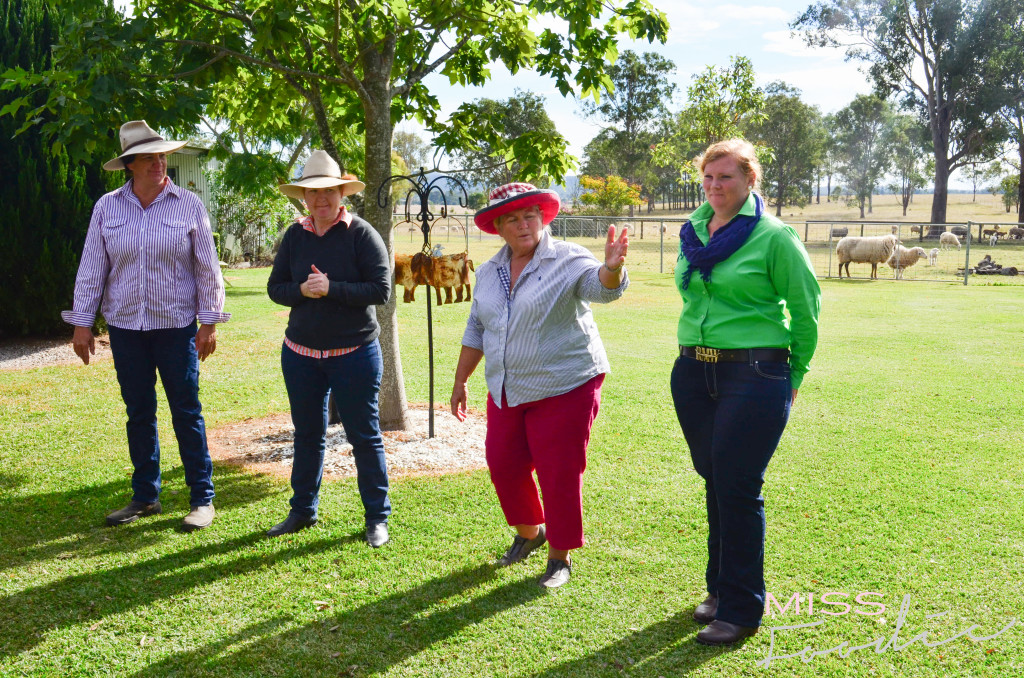 The ladies demonstrated the art of sheep milking — the first milking of the year in fact.
Sheep dairies run very differently to a cow dairy. They don't like to separate their lambs off like cows do, instead they like their Ewes to be with their babies.
"We separate them at night, milk the Ewes in the morning and then they go back to the lamb and pasture for the rest of the day." Alana explains.
This method means they have a lot healthier lambs, a lot happier Ewes and lower risks of mastitis.
After the milking was complete, the Ewes were returned to their lambs. It was the cutest thing to watch; you could feel the maternal love between them.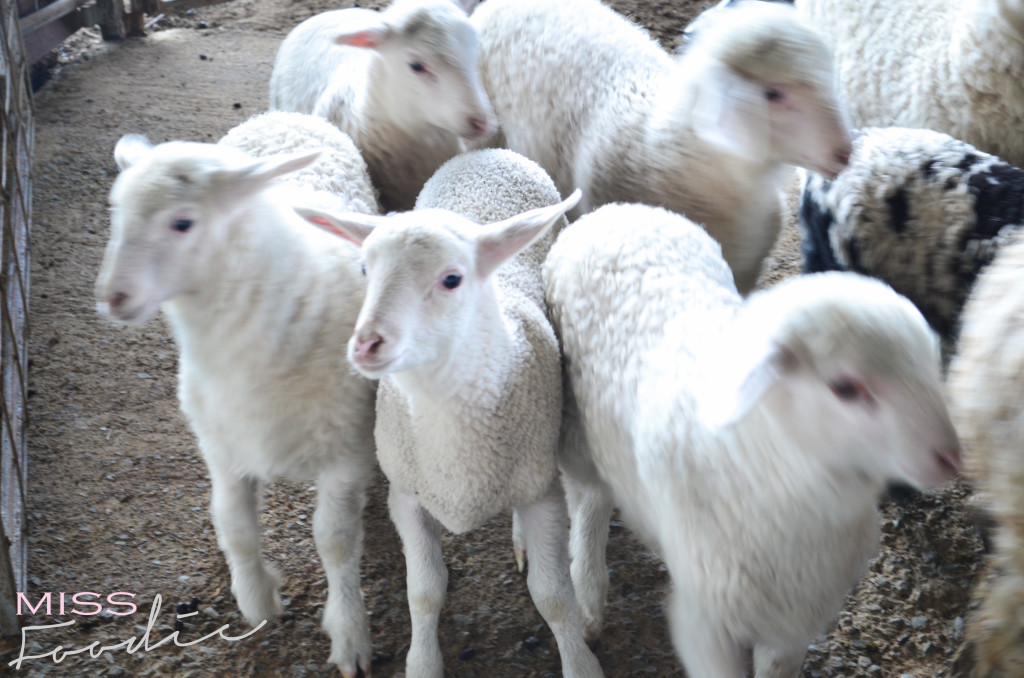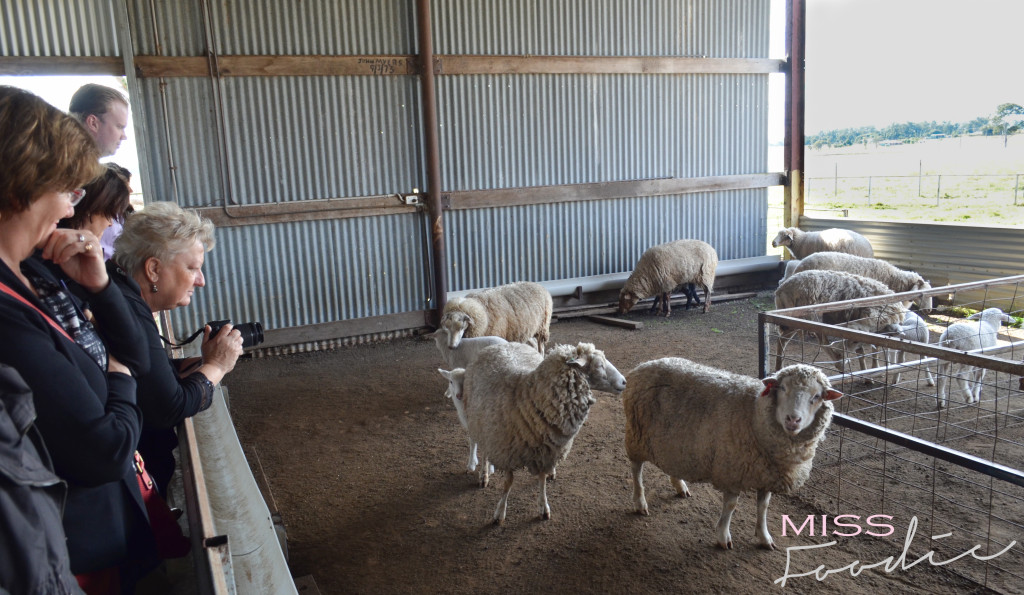 Next, we sampled a range of Towri Sheep Cheese over a warm cuppa and friendly chat. We also had the opportunity to hold a lamb (adorable) and learn a few cheese making basics too.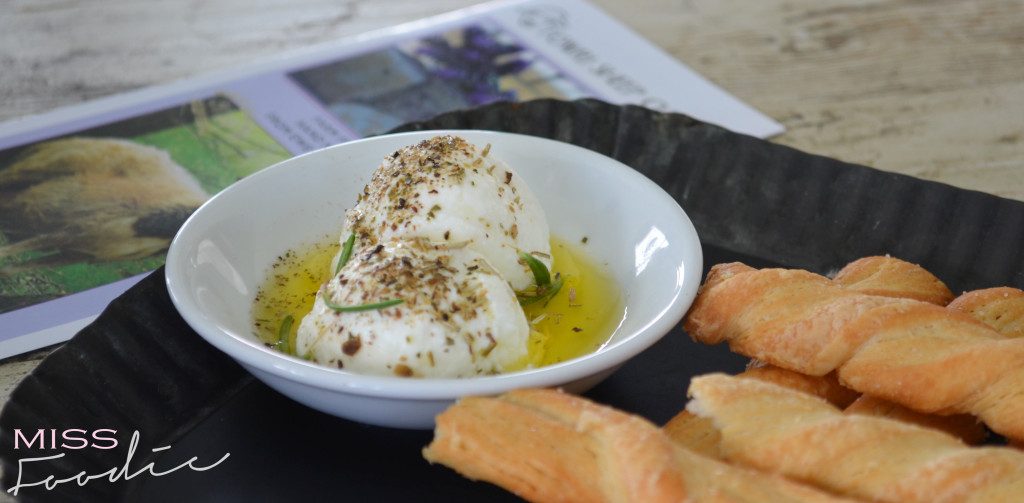 If you're looking for a country experience, Towri Sheep Cheeses is a wonderful place to visit. Tours by appointment.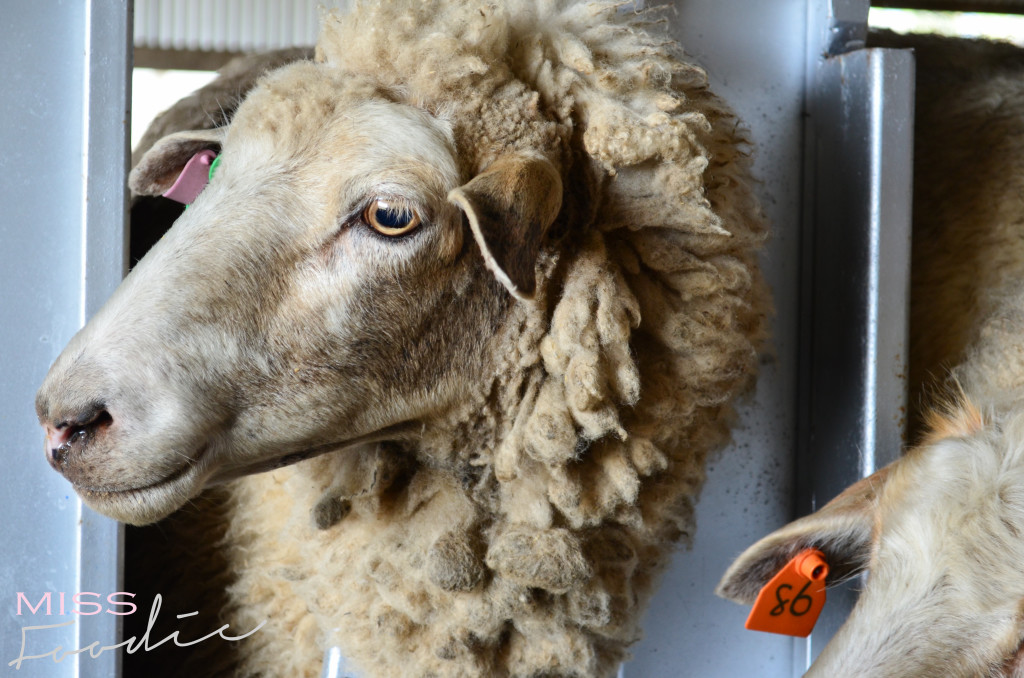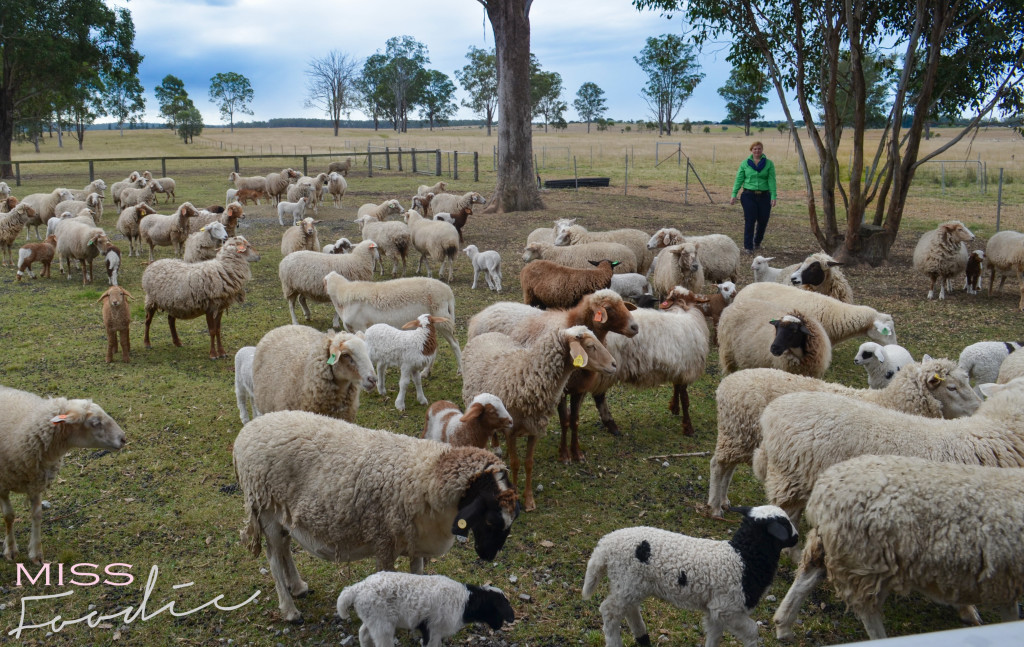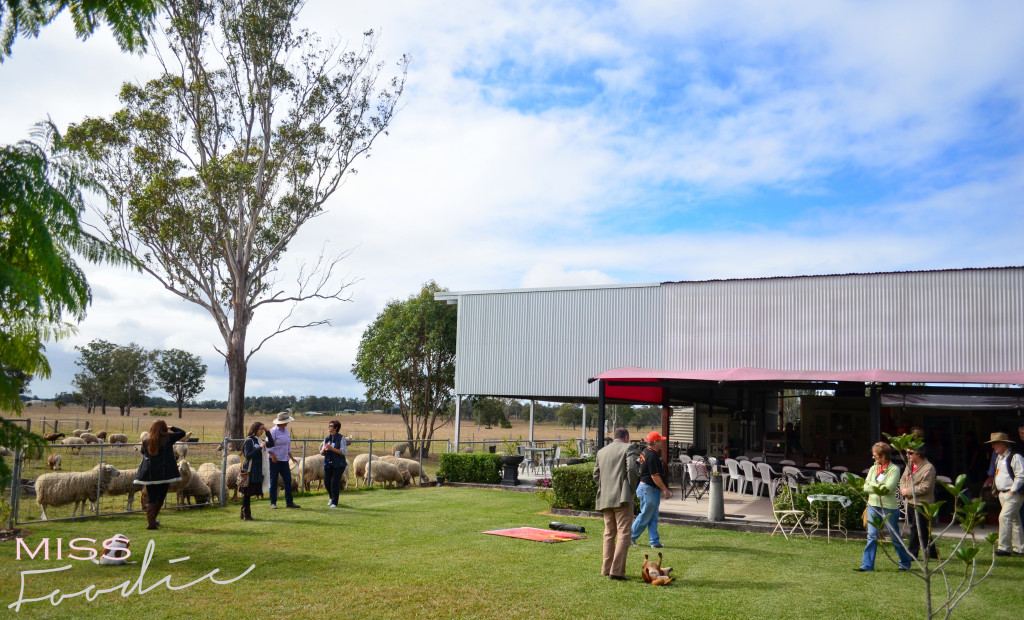 Back on board the bus we made our way to Boonah. During our 15 minute drive, Dr John Jackson, aka the Rock Doctor, explained the geological history of the Scenic Rim. Dr John's gusto and enthusiasm nearly had me wanting to study rocks – I kid you not! It was a fascinating experience.
Bunjurgen Estate was next on the itinerary and proud vineyard owner, David McMaugh was there to greet us…. AND Scenic Rim's Mayor, John Brent! I can't speak for everyone, but I personally felt a bit like local royalty!
Mayor John Brent lives down the road from Bunjurgen and wanted to pop in to say g'day and welcome us to the region. You have to love country folk; there's a genuine connection between the land and the community which you can't help but admire. One day I hope to have my own slice of country heaven. I'll grow and cook delicious things there; and maybe the local mayor will live down the end of my street too.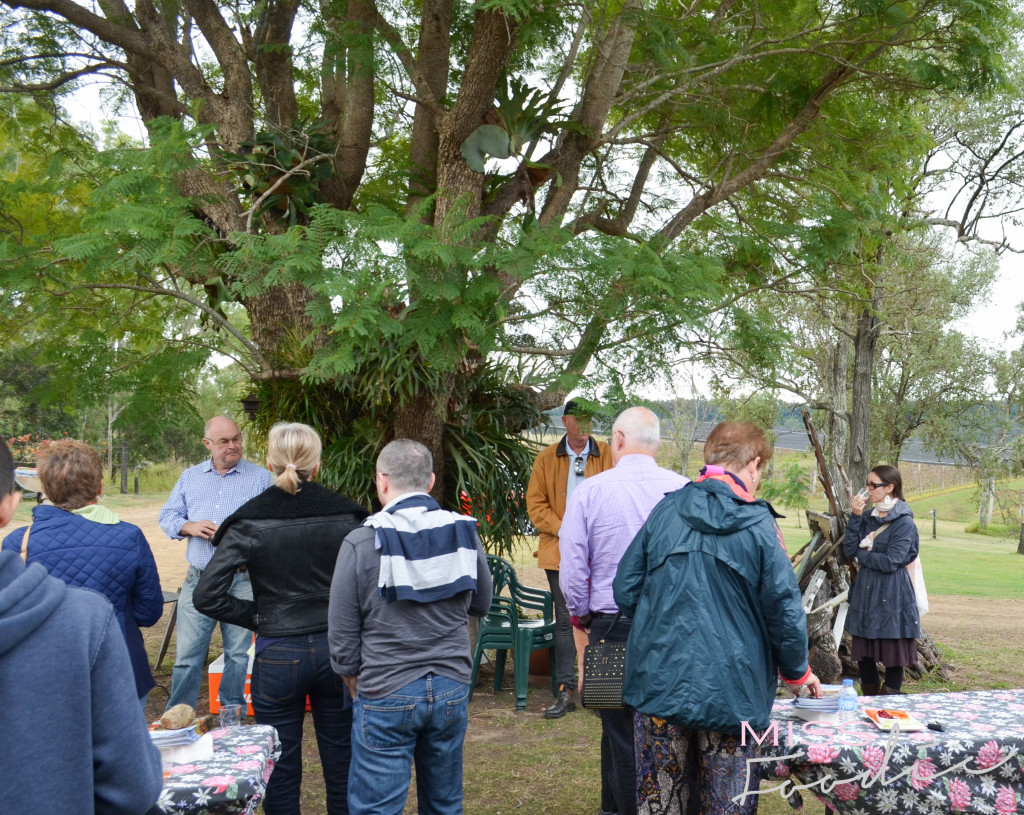 As our glass of Bunjurgen rose-shiraz was poured, David spoke of the properties history, the difficulties locals face with the wild weather and introduced us to his popular range of wine, verjuice and port. We were also presented with a new product: a sparkling verjuice. Refreshing, fruity and not too sweet, I thought Bunjurgen's Sparkling Verjuice was a delight to drink – all of his products actually, and I'm ready to order more already.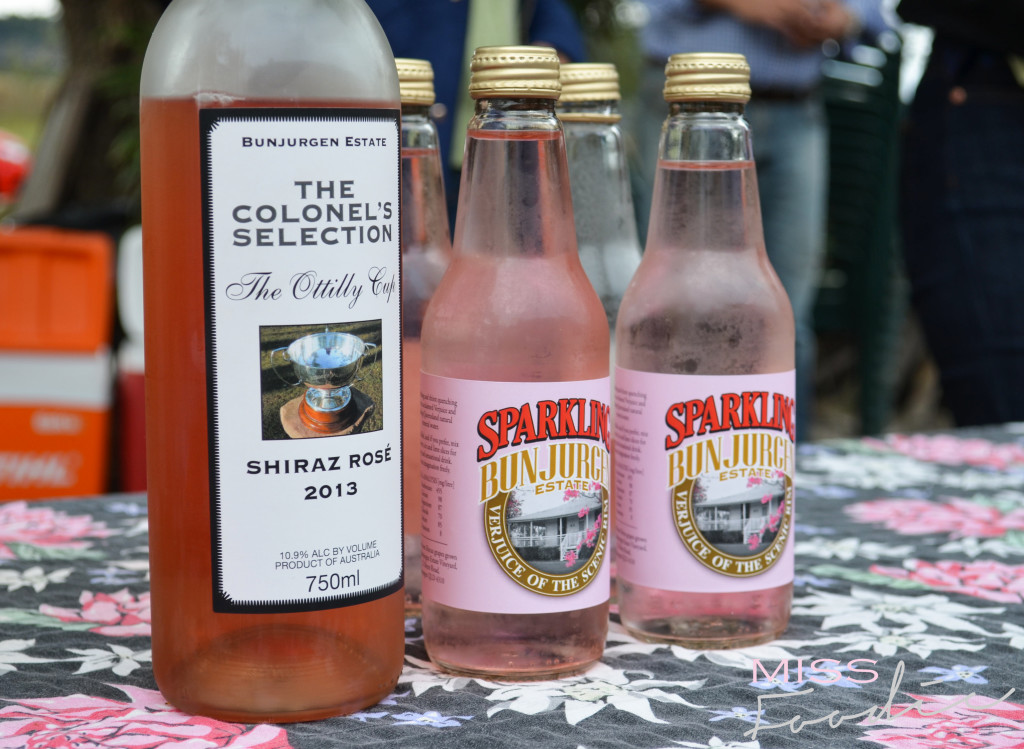 Wild Grain Restaurant served our flavoursome lunch onsite using local Scenic Rim products. On the menu was an impressive selection of fresh produce and meat thanks to local Gary Middlebrook of Elite Meats.
Gary my man, your pork belly and sausages were amazing! And Wild Grain Restaurant, may I suggest that all green olives be wrapped in bacon and White Gold Creamery's Wattle Seed Cheese forever!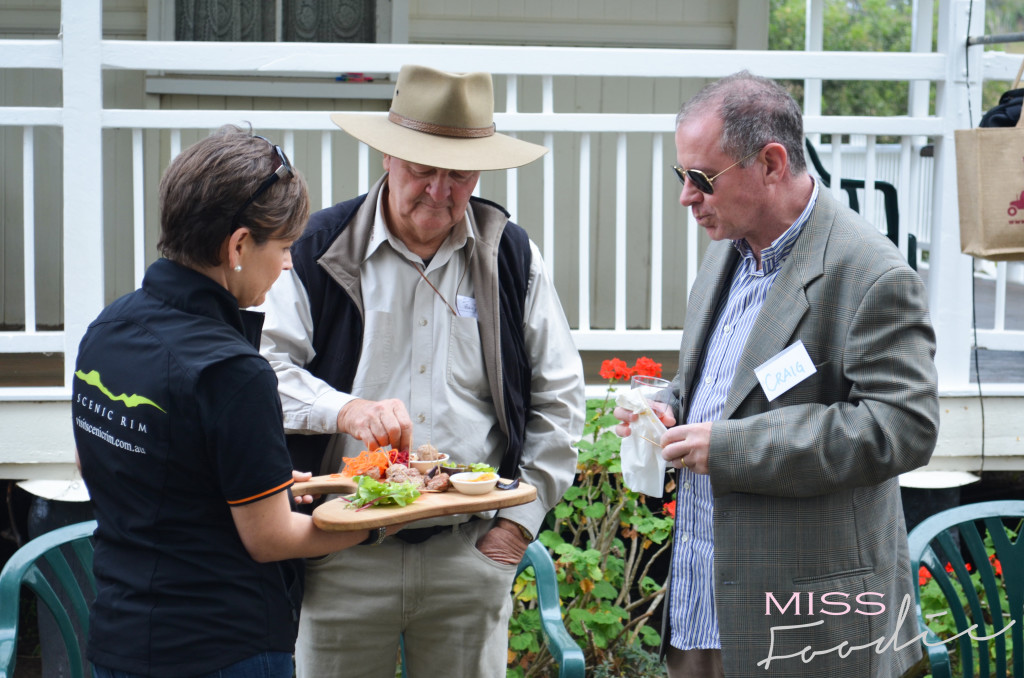 The day was drawing to an end, and so to our journey back to Brisbane. But first to Fassifern Valley Produce for Heirloom tomato tasting and picturesque saunter around Matt and Sarah Muller's farm.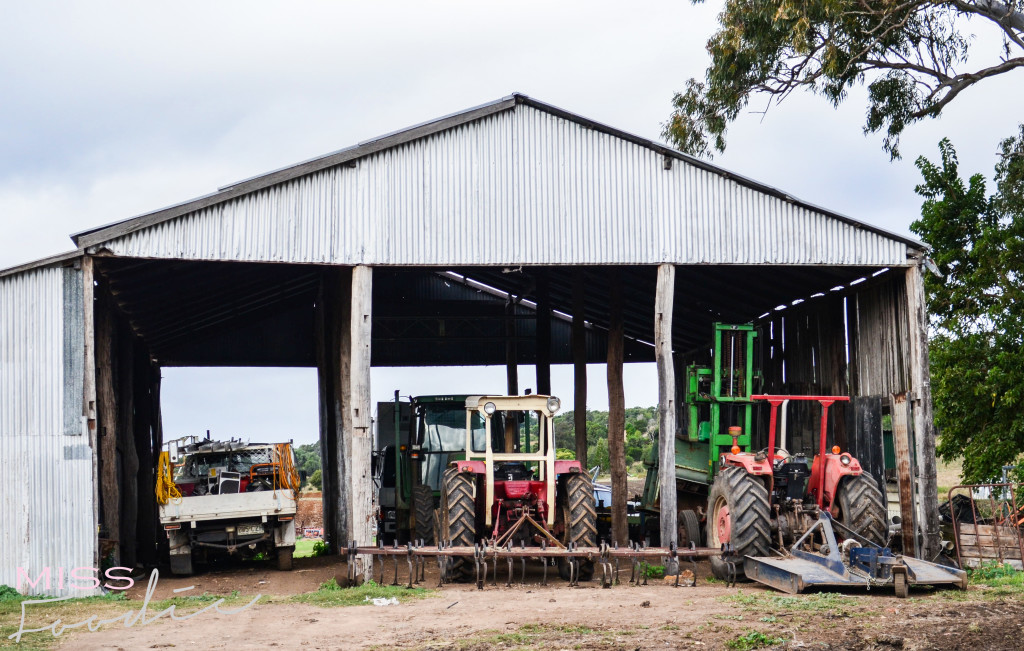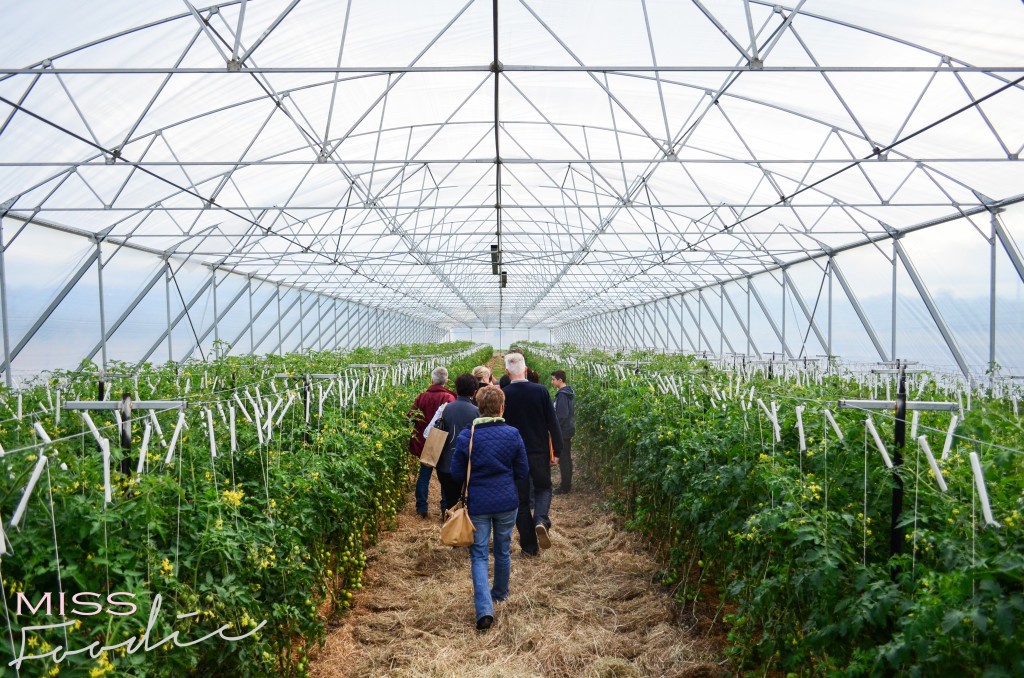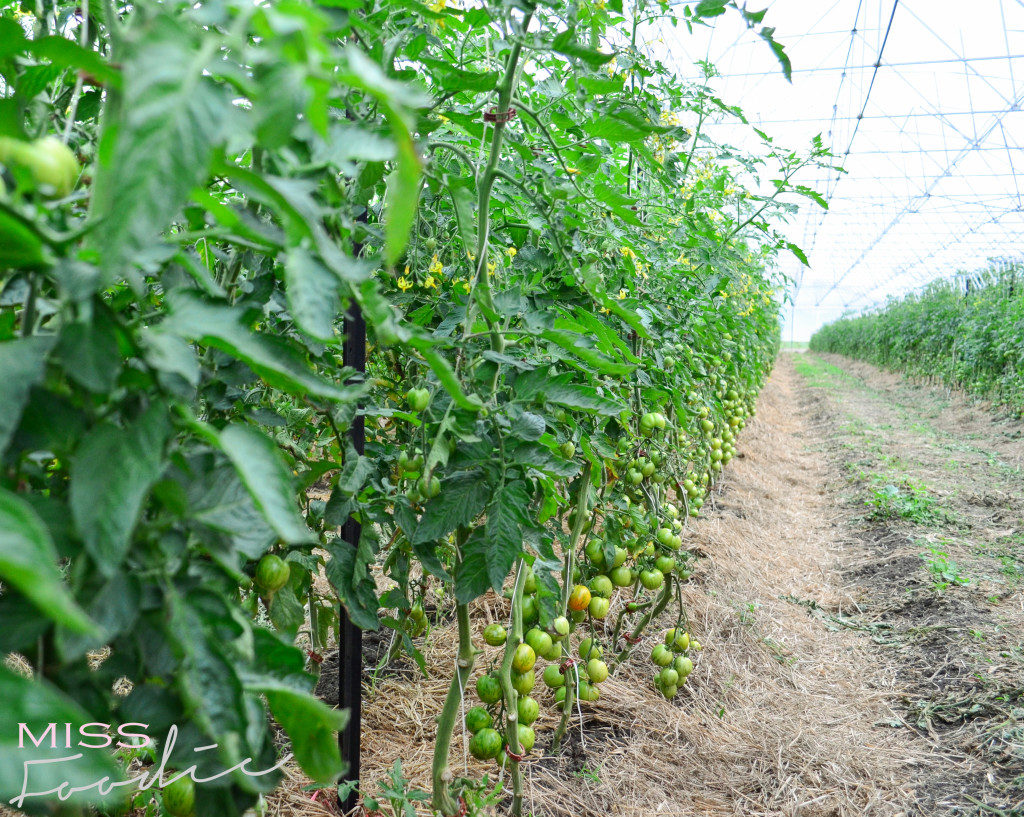 Green Zebra, Tigeralla, Ida Gold, Black Cherry and Mortgage Lifter tomatoes feature on their farm. Most of these early varieties hail from Italy while other seeds Sarah sourced from gardening clubs and small seed companies over time.
As well as tomatoes, the family sell garlic, potatoes and a range of other seasonal produce from their farm shed shop via an honesty box. I bought myself a whole pumpkin, local honey, green beans and some oh-so-yum Tomato Chutney made by relative Robyn Muller. Robyn – I bought cream cheese straight away and mixed the chutney through as you did to make a dip; so delicious!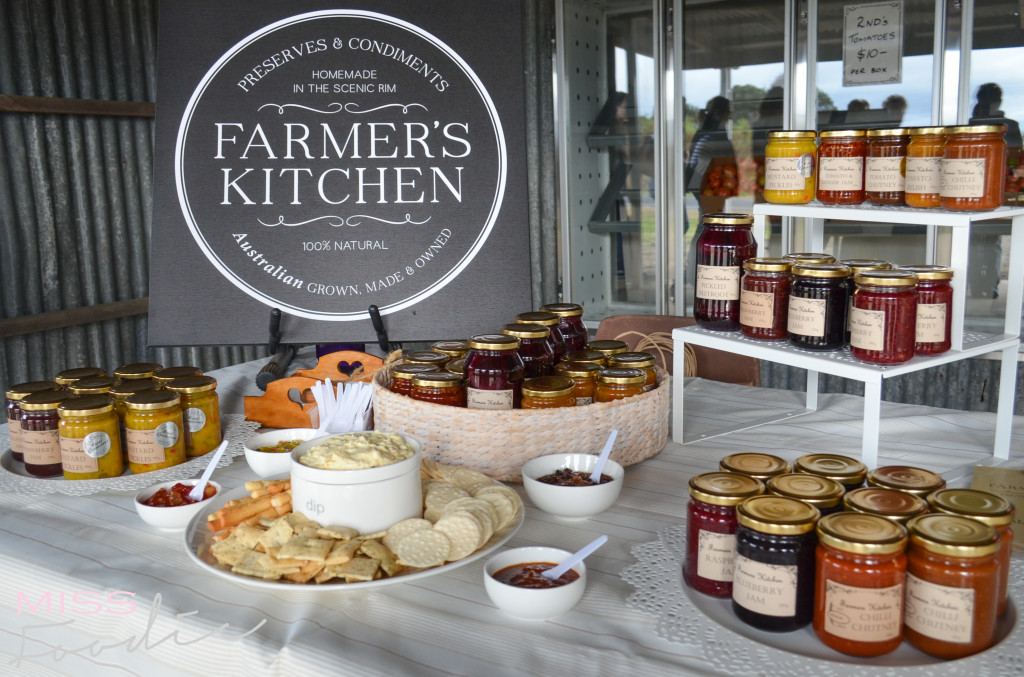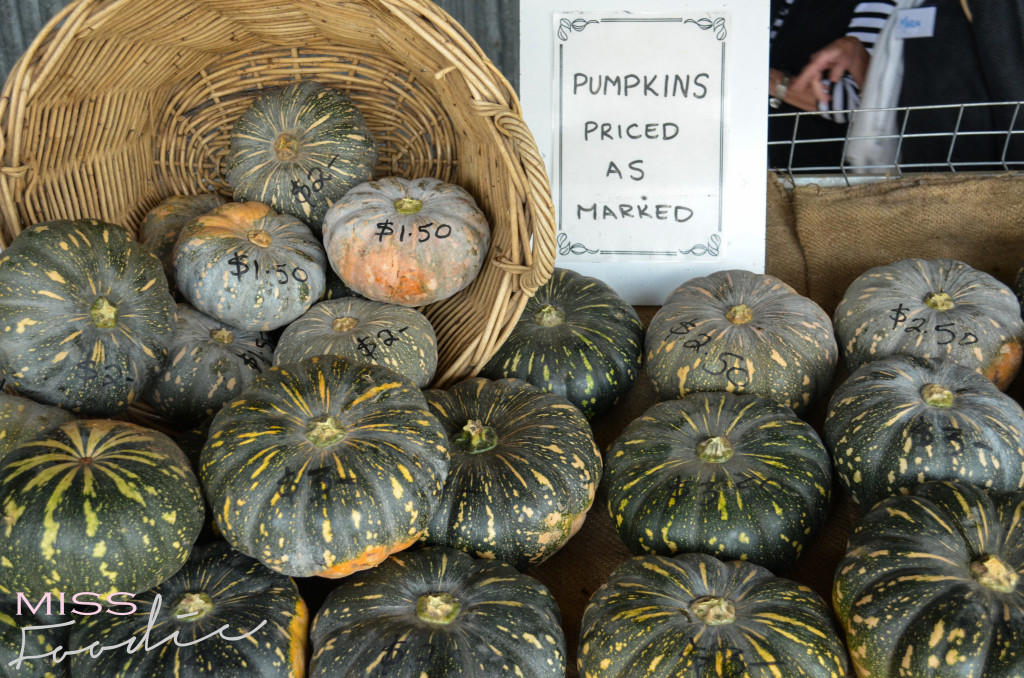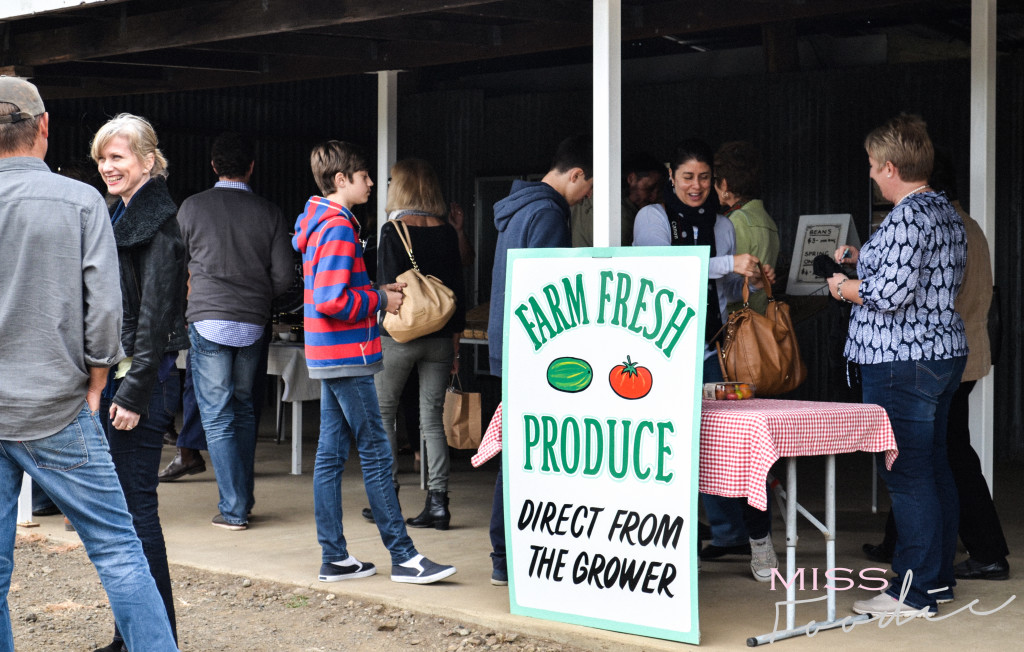 We made our way to Scenic Rim Olives for our final stop. Owners Glynn and Barbara Kelly's 35 acre property was picture perfect and had a beautiful aura about it.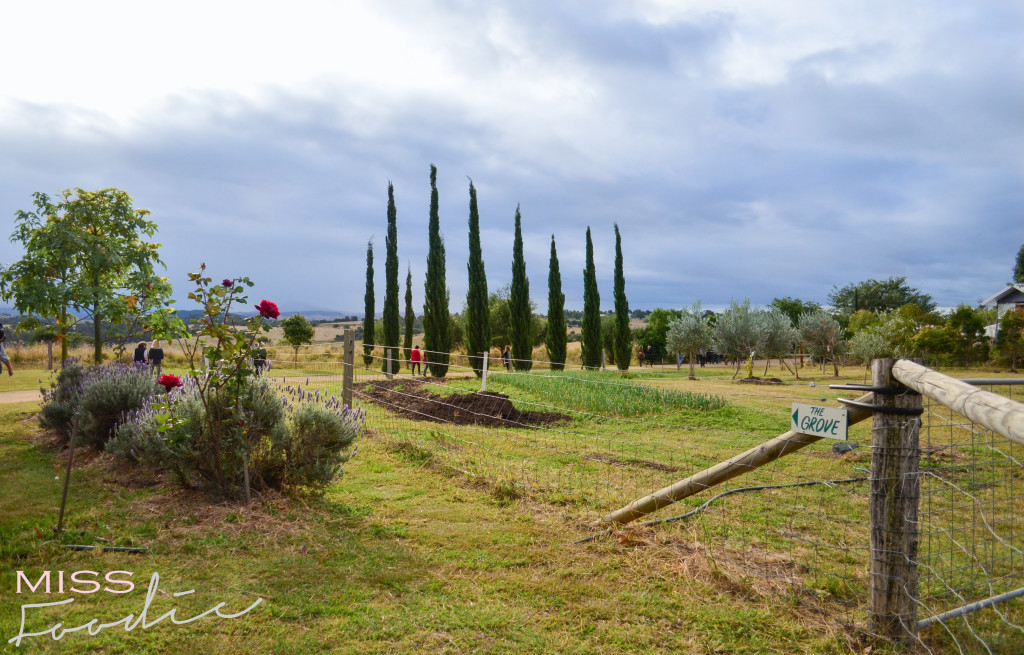 Glynn and Barbara moved to Boonah from Brisbane nearly 10 years ago. In the beginning their weekends were about planting olive trees (and lavender) on their rural block. When their olive trees produced fruit years later, the pair quickly realised they'd better start learning the skill of olive making – Scenic Rim Olives was born.
The property also has a gorgeous heritage B&B cottage (The Grove Country Cottage) which I'll CERTAINLY be checking out for a winter escape very soon.
With evergreen olive trees surrounding us, we sampled a range of Scenic Rim Olives and Olive Oil – indeed a stunning way to end the day. We were even invited to pick lemons off their much fruited trees to take home.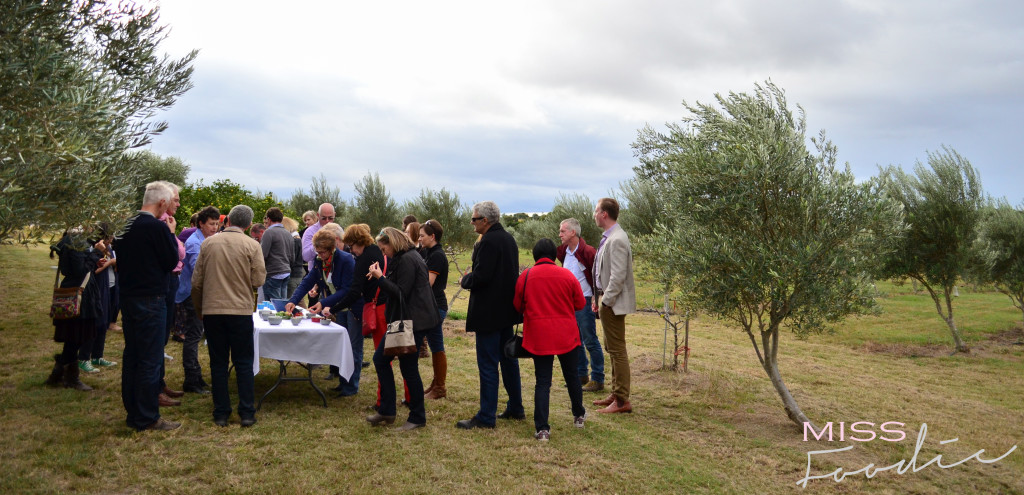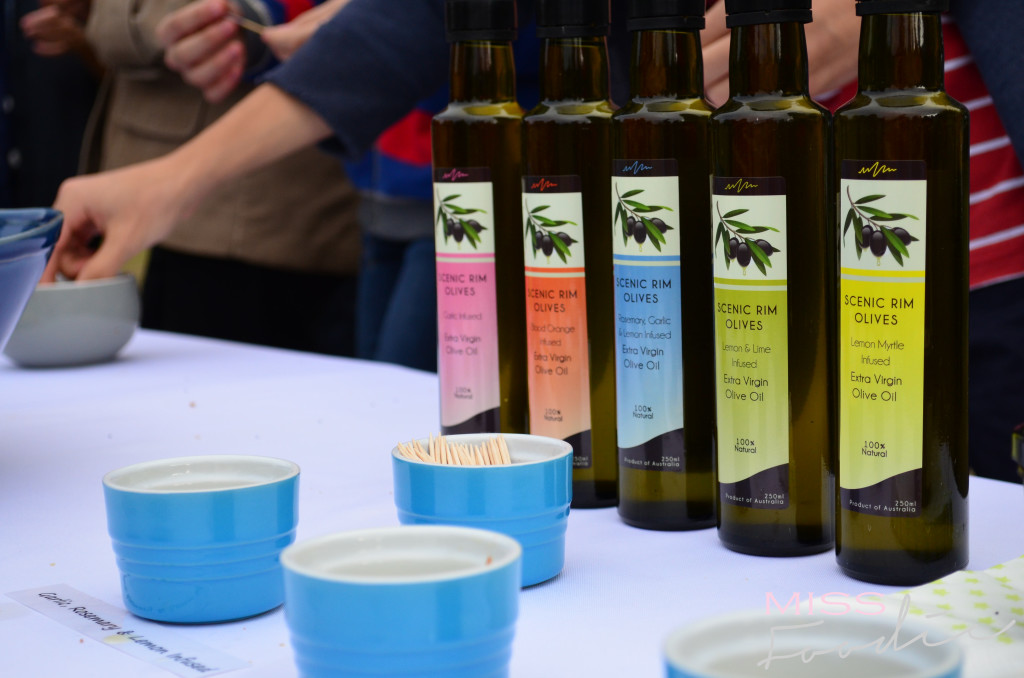 With my booty of farm fresh goodies beside me, it was time to head home. As I gazed out the window admiring the nuance of Scenic Rim landscape against a setting sun, I couldn't help but feel nourished by the land.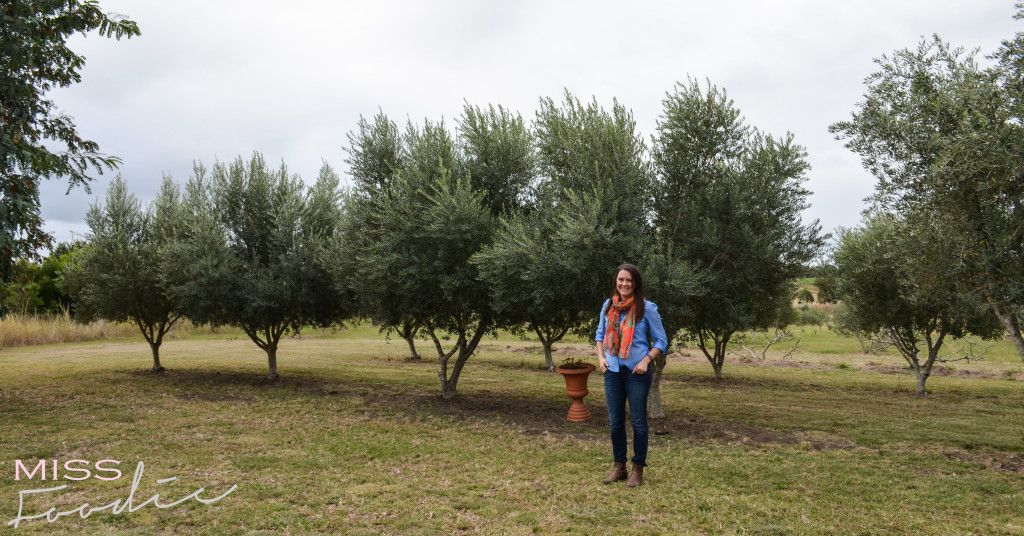 With over 4000km² of country to explore, it's a case of choose your own adventure when you visit the Scenic Rim. Whether you're a thrill seeker, explorer, foodie, romantic, nature lover, or perhaps all of the above like me! The Scenic Rim offers a memorable experience that will leave your soul feeling wholesome again.
Reconsider a visit to the Gold or Sunshine Coast this winter, and immerse yourself in the richness of the Scenic Rim countryside instead – You'll feel better for it, I promise!
Feast from the Scenic Rim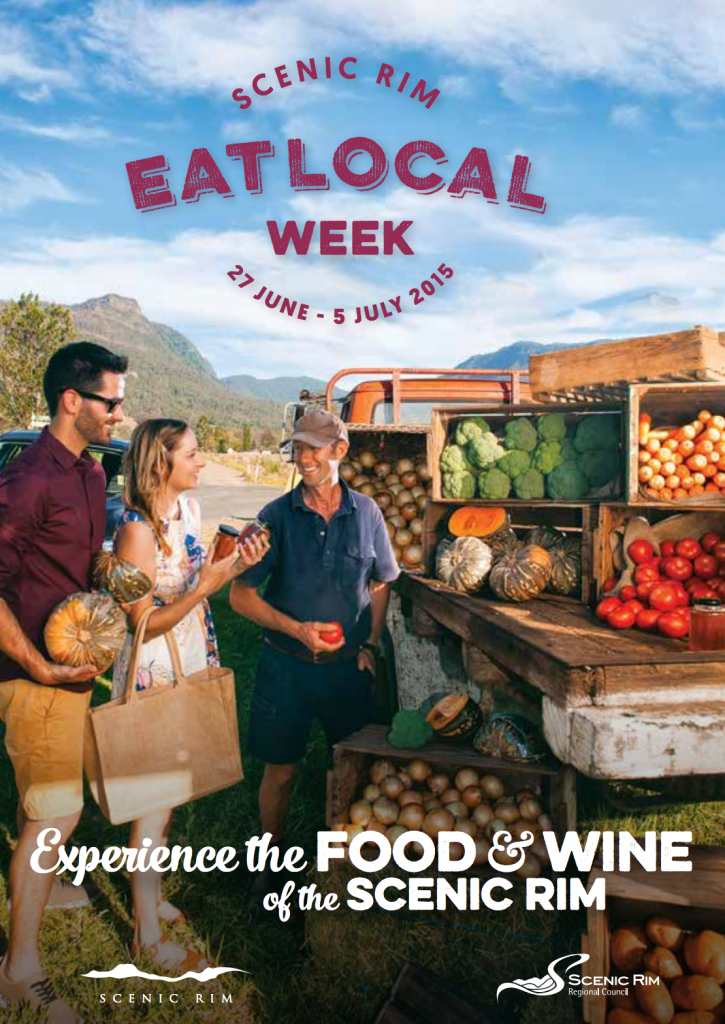 Scenic Rim Eat Local Week plates up at the end of June, with a packed schedule of free and low-cost food and farming events on offer. The festival of food and farming showcases the bounty of fresh produce, wine, beer, milk and gourmet products that grow in the region's fertile alluvial soil. Eat Local Week launched five years ago and asks visitors and locals to consider their food and wine choices and tap into the array of products available on their doorstep. This year's event runs from June 27 to July 5 and features more than 50 individual events – from farm tours, to cheese and wine tastings, to cooking classes and producer dinners.
Find out more
Download the full event program at www.eatlocalweek.com.au