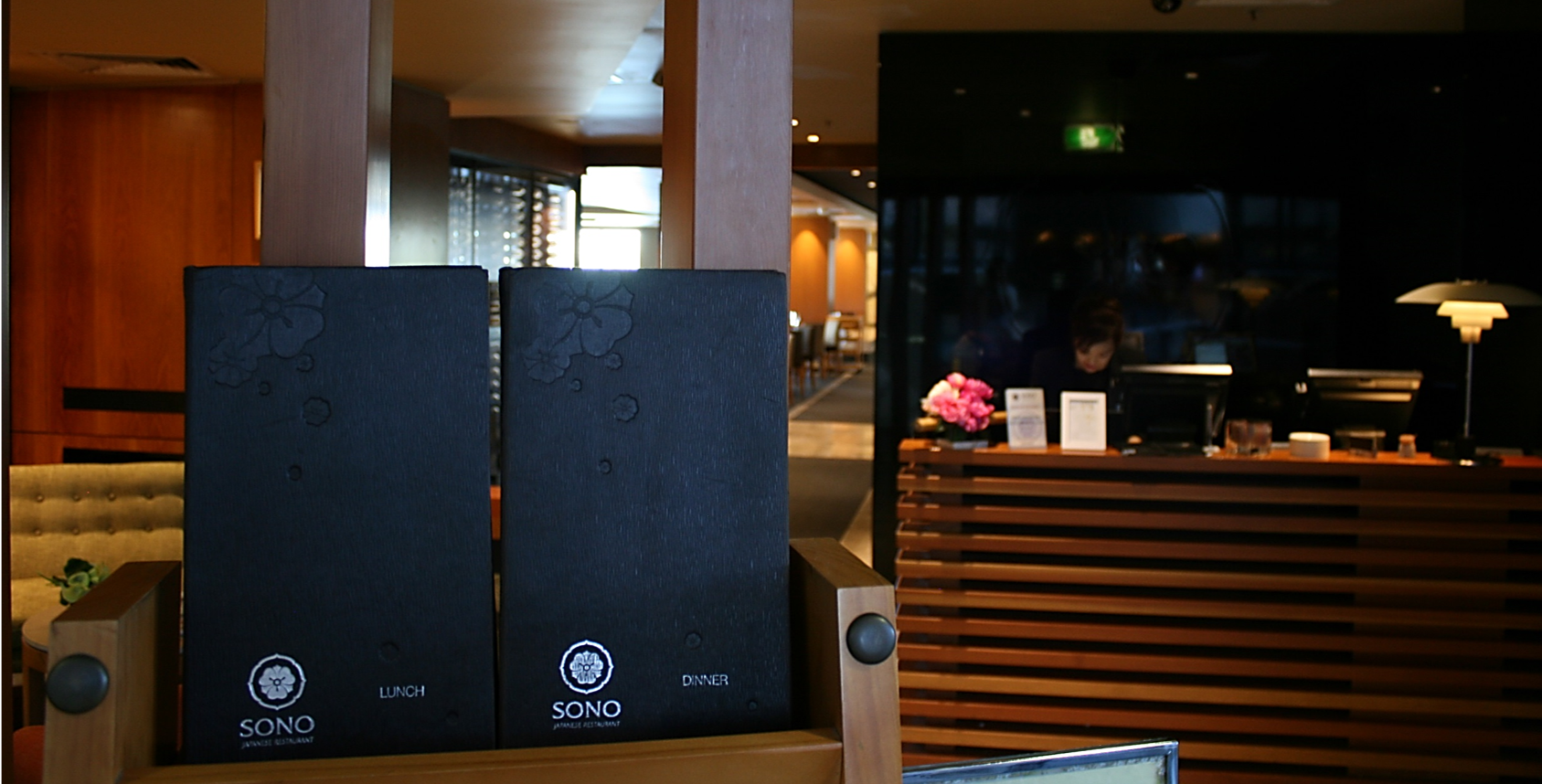 Dedicated to Japanese tradition, Sono Portside is an indisputable favourite when it comes to dining out in Brisbane.
Encompassing the sweeping views of the Brisbane River, Sono's interior hasn't changed much over the years. With classic dark timber, warm bamboo accents, water features and soft lighting, Sono evokes a feeling of tranquillity and elegance that need not be compromised.
Providing a more traditional, upscale approach than many other Japanese spots in Brisbane, Sono has the option for diversity when dining. Guests can choose to sit at the fresh Sushi bar, interactive Teppanyaki bar or one of the unique private river rooms. With options like these, each visit can offer a very new experience.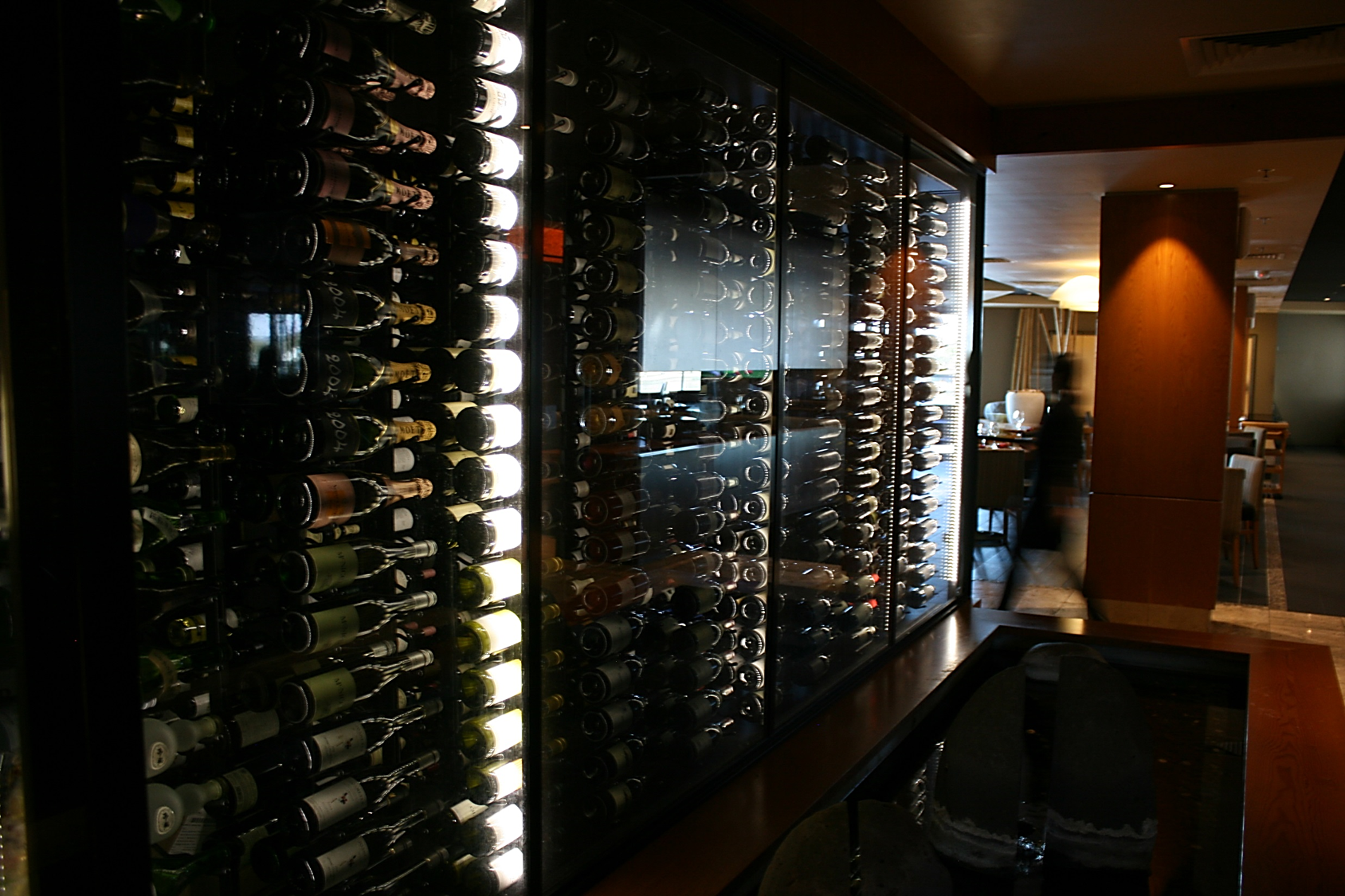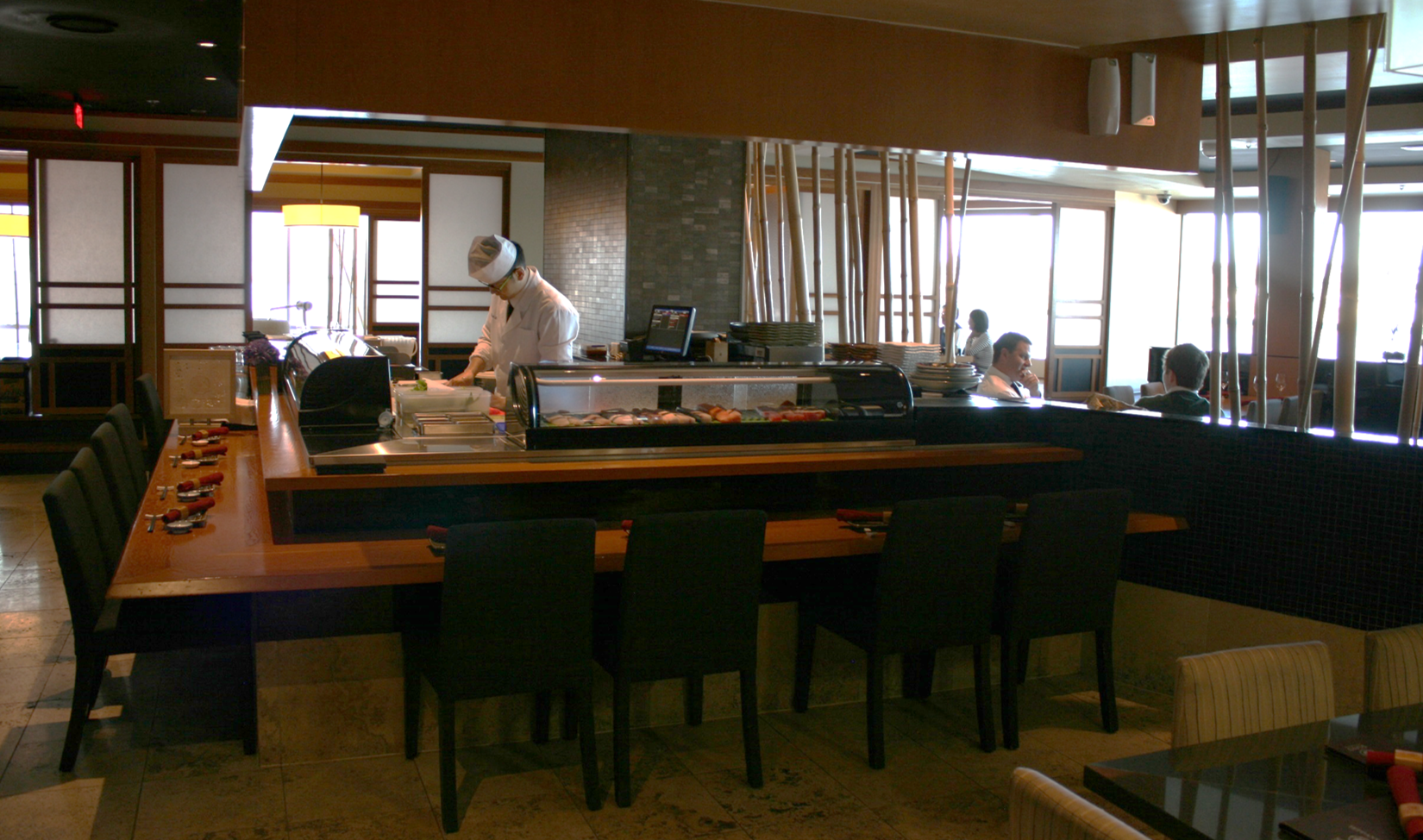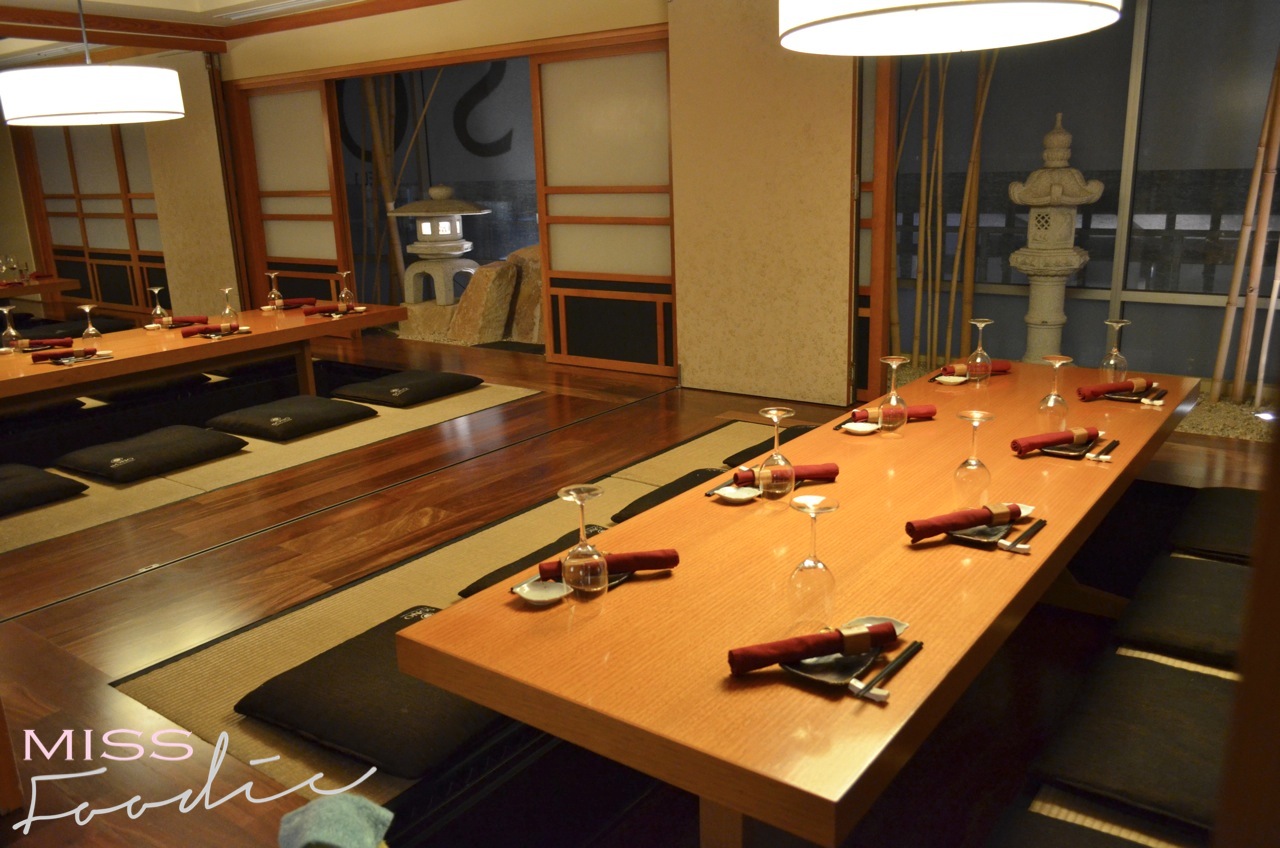 For those guests new to Japanese cuisine the menu at Sono offers set packages, which provide a taste of each style. On this dining occasion I sampled Sono's 'Tasting Meal' featuring six courses of Sono's finest dishes. With optional wine and Sake matching, the tasting course is best served per individual, and is not recommended for sharing.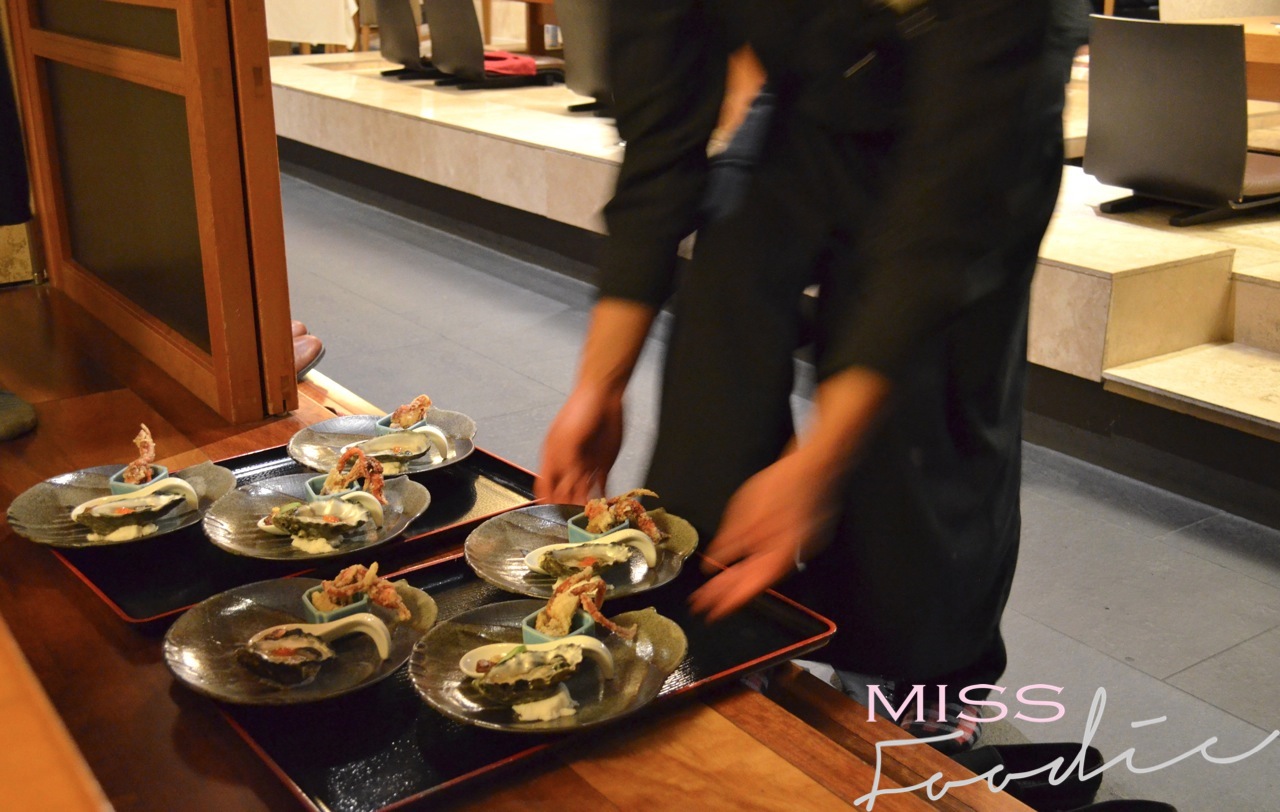 When asked about Sono's seven year success owner, William Liu said, "We need to be creative sometimes to bring out something that is different and interesting but we have never changed our traditions."
Appetiser
1. Fresh oyster with lime sauce. Soft shell crab karaage with shiso salsa. Seared wagyu with sesame sauce. Sake: Ranman Reiryo Ginjo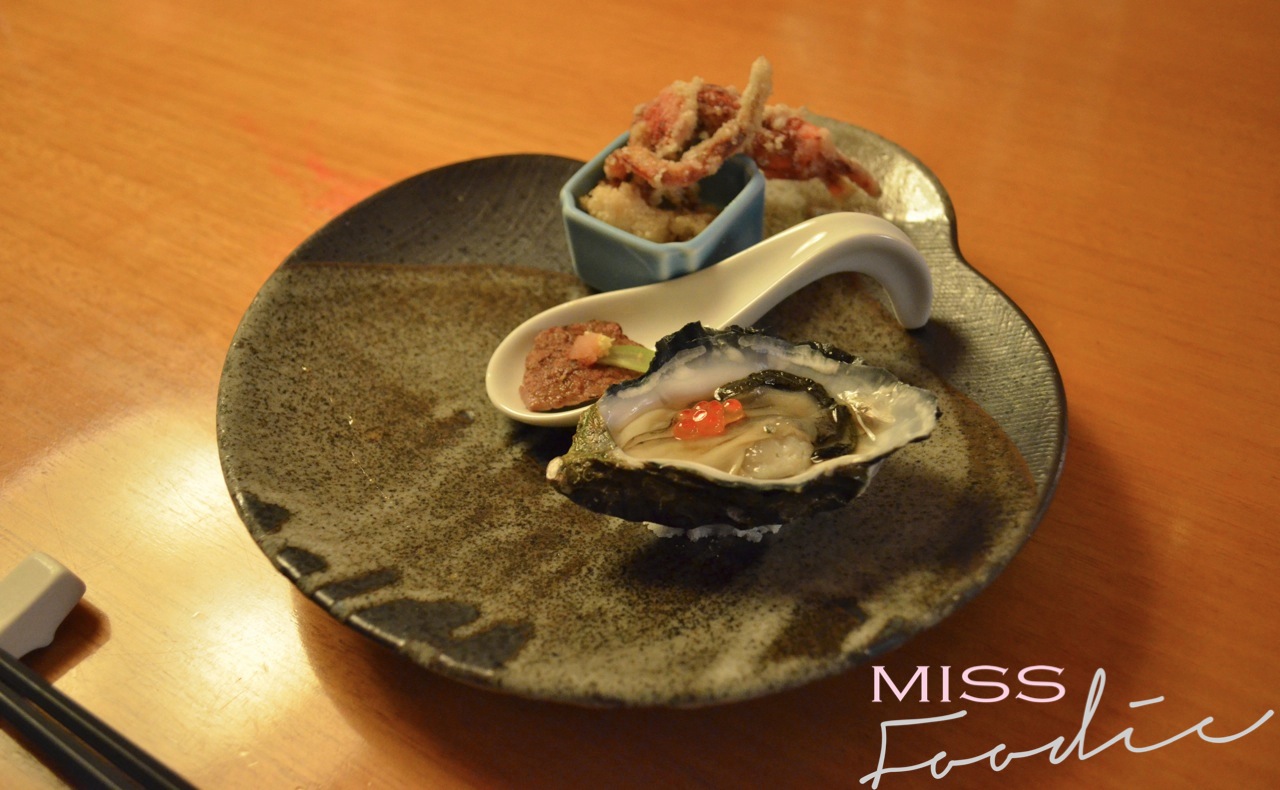 Starters
2. Tuna and salmon sashimi and snapper carpaccio with shallots, sesame seeds, garlic vinaigrette. Wine: Mitchell Watervale Riesling 2012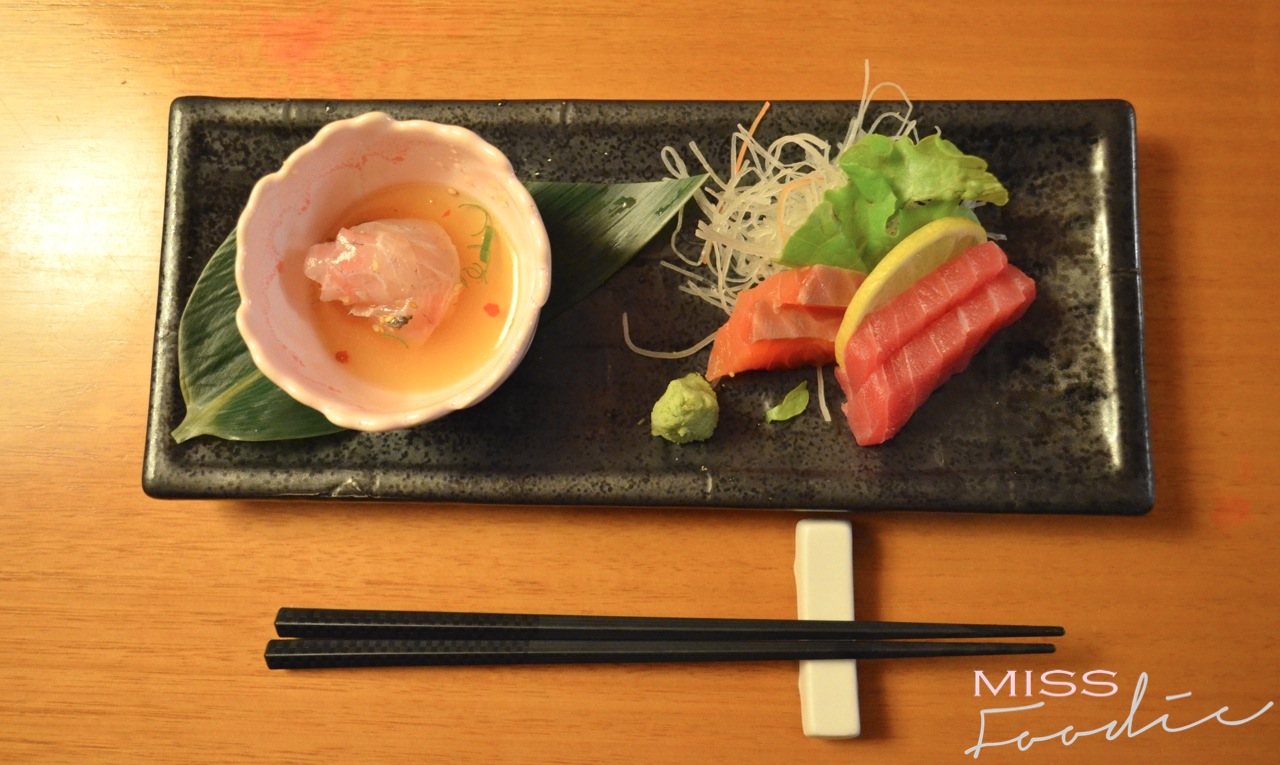 3. Fresh crab meat croquette and scampi spring roll. Wine: Giant Steps Sexton Vineyard Chardonnay 2012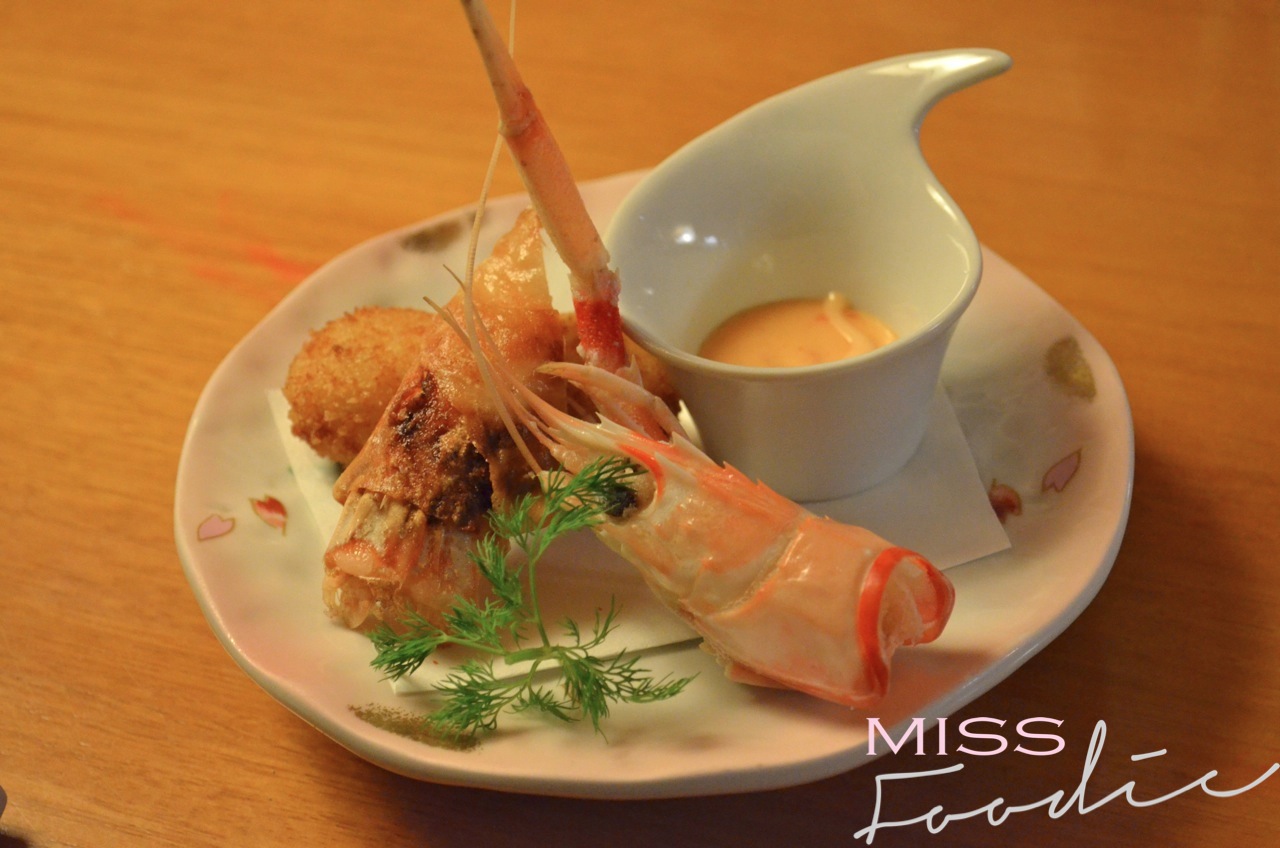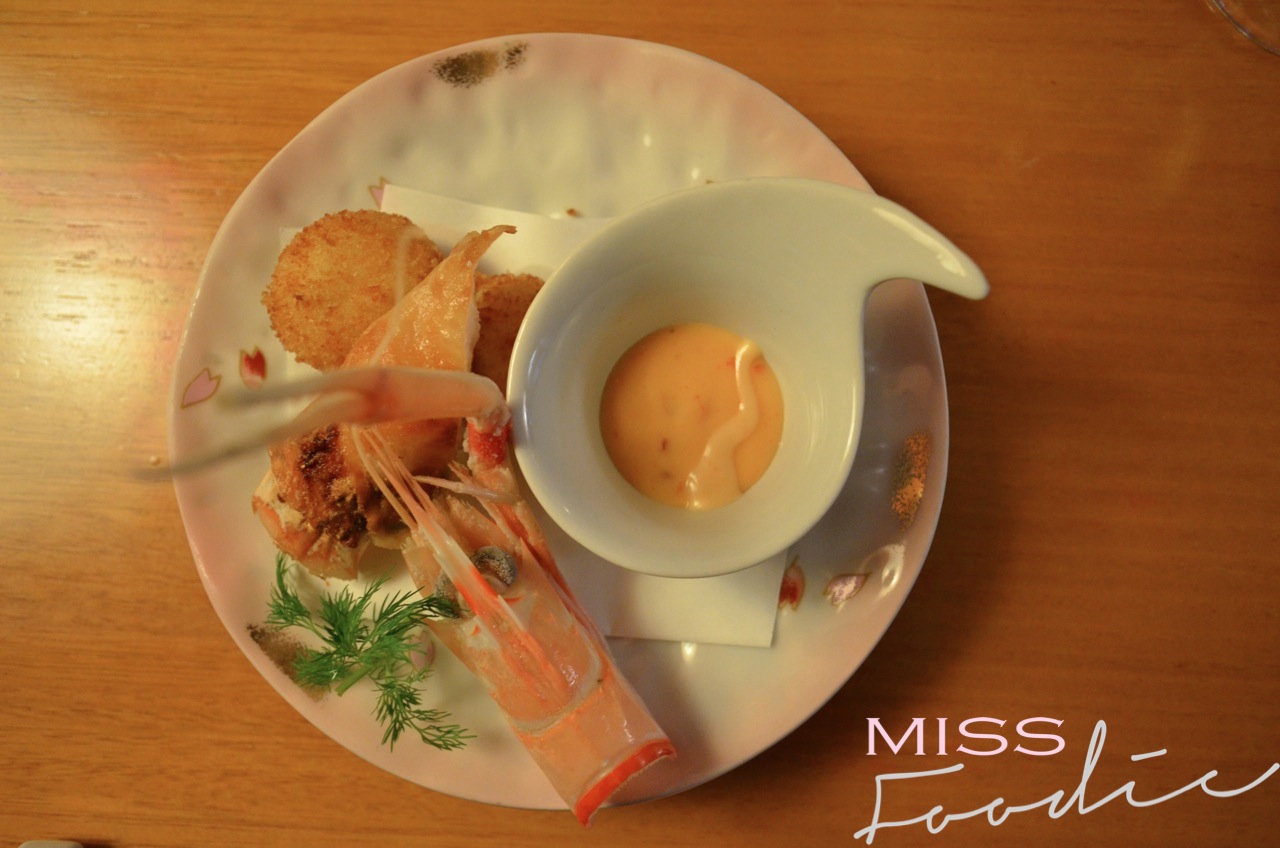 4. Prawn tempura sushi roll, cucumber sushi roll and seared salmon belly sushi drizzled with mayonnaise,
sea salt and avocado. Sake: Echigo Toji No Sato Ginjo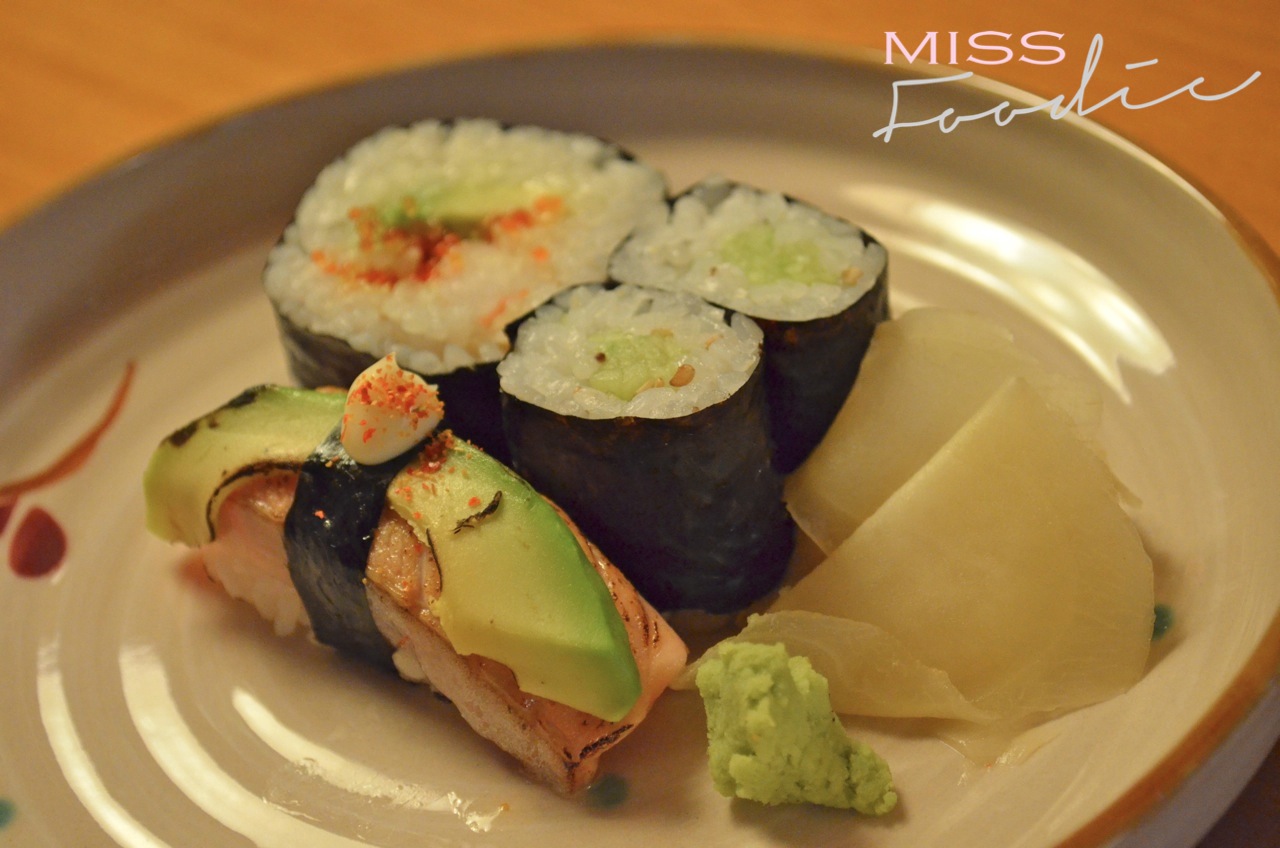 Sono execute their sushi rolls with finesse and their sashimi is expertly sliced and evenly textured. All fish varieties are jumping-out-of-the-ocean fresh and my favourite was the snapper carpaccio. Marinated in citrus then dressed with a garlic vinaigrette, shallots and sesame seeds it was an elegant party on the palate.
You will find most Japanese restaurants serve tuna, salmon, kingfish, scallops and sometimes squid on their sashimi platters, while Sono offer over 10 varieties of white fish. Liu explains that although some people do not like whitefish, in Japan it's the most popular. "They eat a lot of tuna but not salmon. They love their white fish because white fish has a cleaner taste and is a lot healthier."
Sono import their white fish from Melbourne because the water there is much colder than Queensland.
"We order in the morning and it will arrive in the afternoon and we have our Sono van go to airport and pick it up." Liu admits it is more expensive for them, but they would rather offer their customers a bigger variety and let us experience the more traditional side of what Japanese people eat on their sashimi platters.
Moving onto the fifth course, the main, you have a choice of one of the following dishes which are all served with a comforting miso soup.
Mains
Pan fried Barramundi with garlic and lemon soy. Wine: Simonnet Febvre Chablis 2010
or
South Qld Kobe Cuisine Wagyu striploin MB7 steak with garlic soy Jus.Wine: Two Hands Gnarly Dudes Shiraz 2012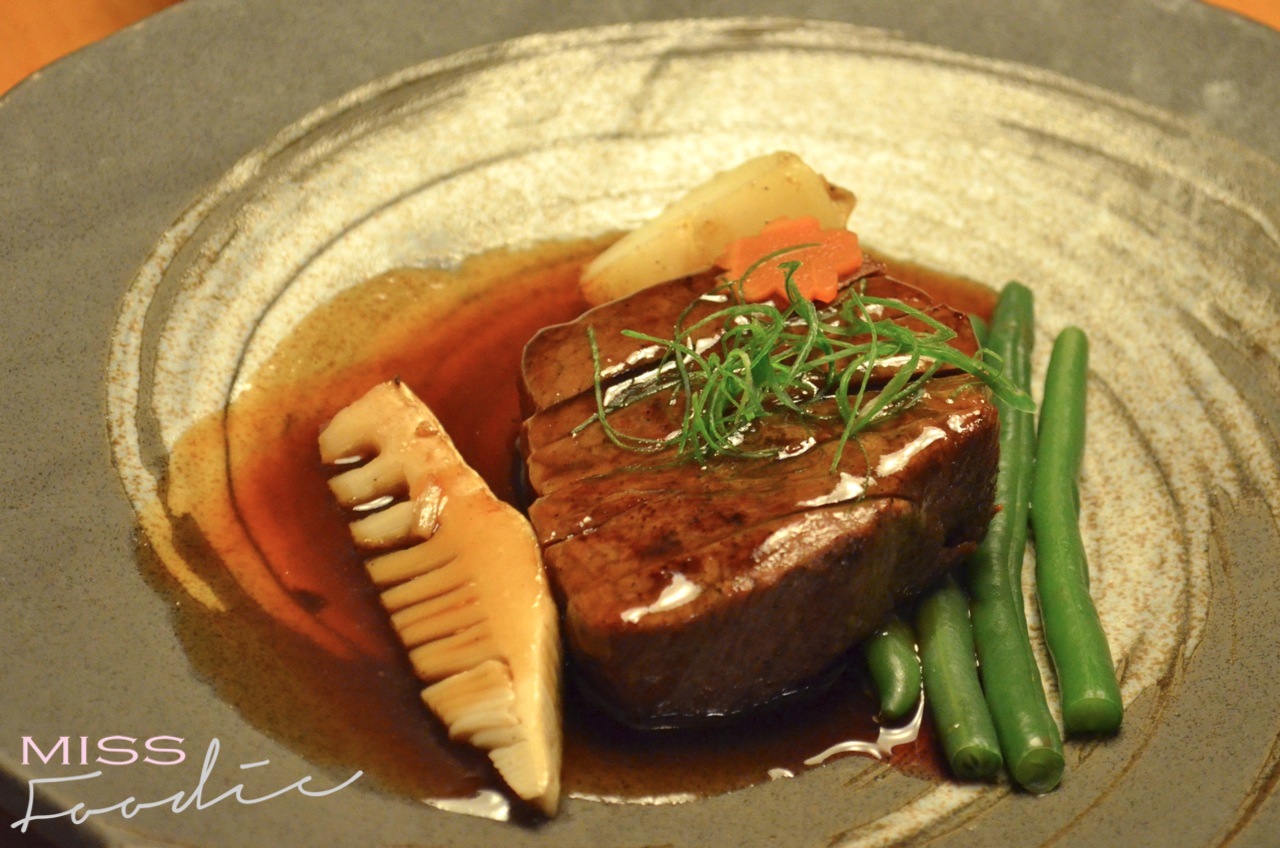 NSW Duck breast with teriyaki orange sauce. Wine: Mt Difficulty Roaring Meg Pinot Noir 2011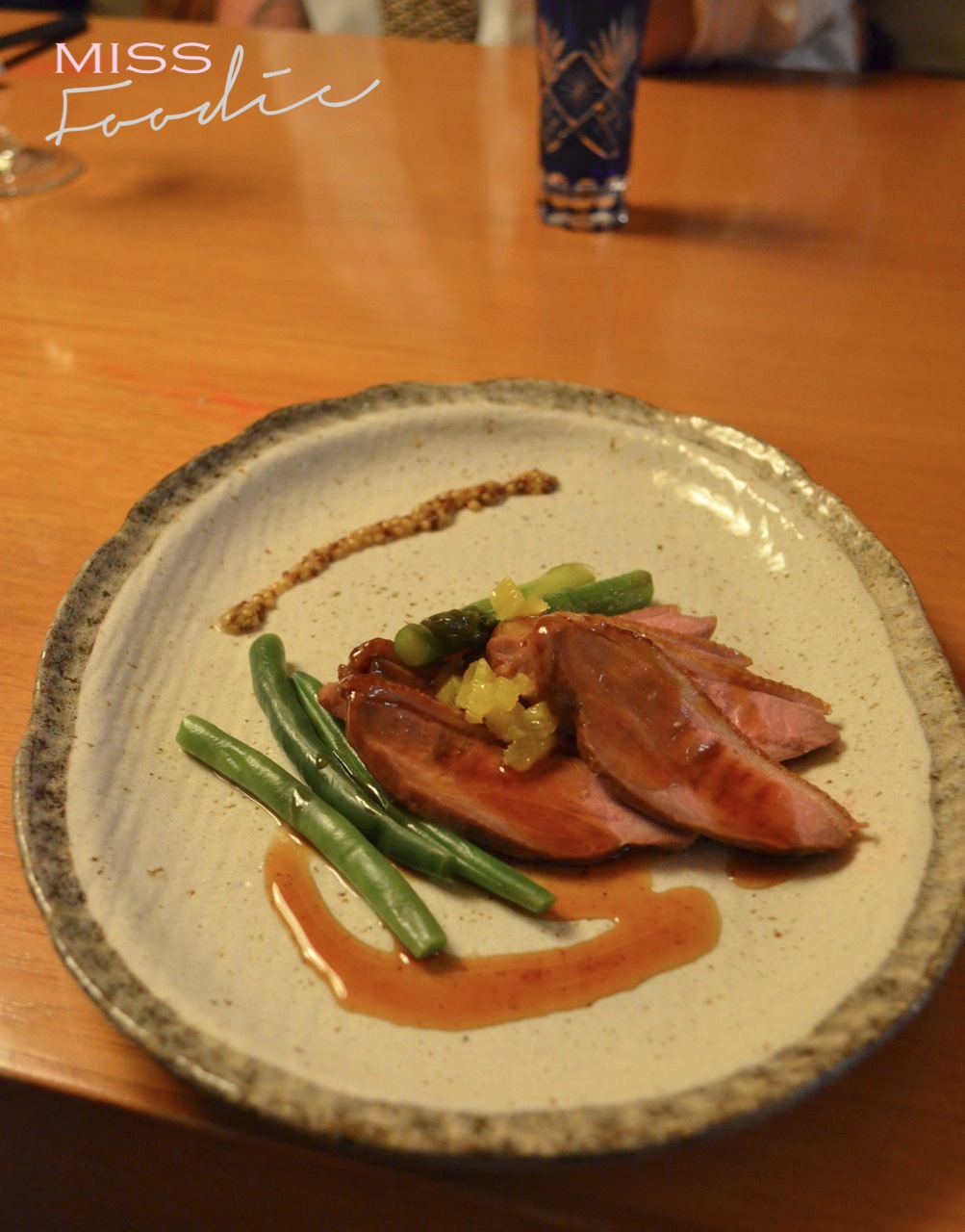 Dessert
6. Gateau au chocolate with vanilla bean ice cream, chocolate covered flakes and hot chocolate pouring sauce.  Wine: Vietti Moscato D'Asati 2012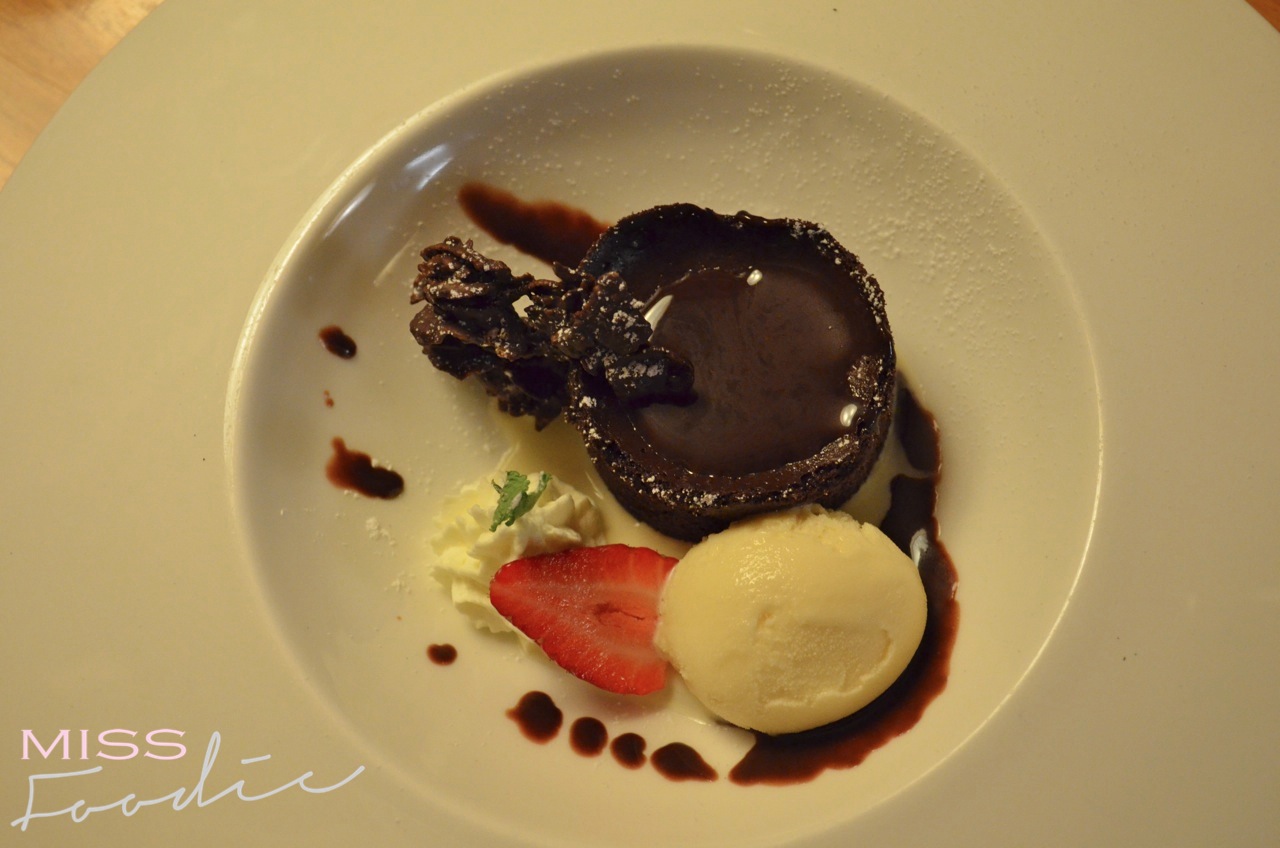 How is this for client dedication? One customer at Sono has dined over 200 times in the last 2-3 years, now that's saying something isn't it?
Having dined at Sono dozens of times myself, I can confidently put my hand on my heart and say the experience on every occasion has been flawless. It's wonderful to know there's still a rare and exotic traditional Japanese-run restaurant we can all enjoy in Brisbane.


39 Hercules St, Hamilton, Brisbane QLD 4007
Phone (07) 3268 6655