Being a student of Sunnybank High School back in the day, I never would have imagined returning to Sunnybank Plaza of all places for a Food Discovery Tour, yet here I am wrapping up my very informative and appetizing day.
Growing up in Sunnybank during the late 90's, Sunnybank Plaza certainly had its Asian influences, but that's nothing on what it is now! Walking through Sunnybank Plaza on Saturday morning, one would be mistaken in thinking you were on an overseas holiday visiting an Asian Shopping Mall; the atmosphere was buzzing with multiculturalism and I loved every second of it.
Our small group of 10 met with experienced, 5 Star chef Tony Ching, who would be our Food Discovery Tour guide for the day. With the formalities out of the way we were off to authentic Asian supermarket, Formosa (most hygienic) where my rich learning's were to begin.
Firstly, Asian supermarkets shouldn't be compared to Coles or Woolworths where everything is packed in strict order but instead, accepted for its organised chaos. Tony explains that "when the shop first opened, they simply would have unpacked whatever box they happened to see first, and where it landed on the shelves is where it stayed".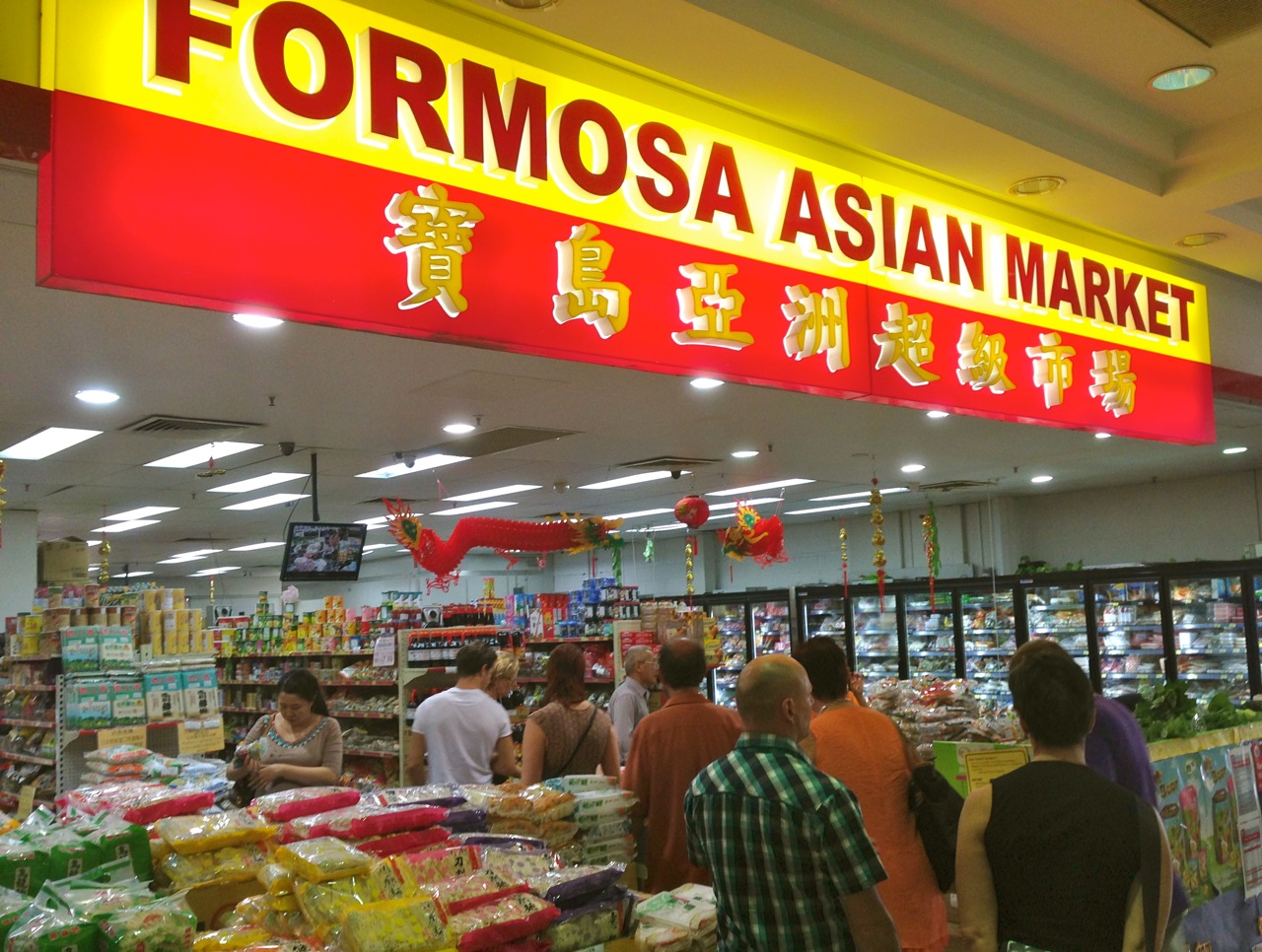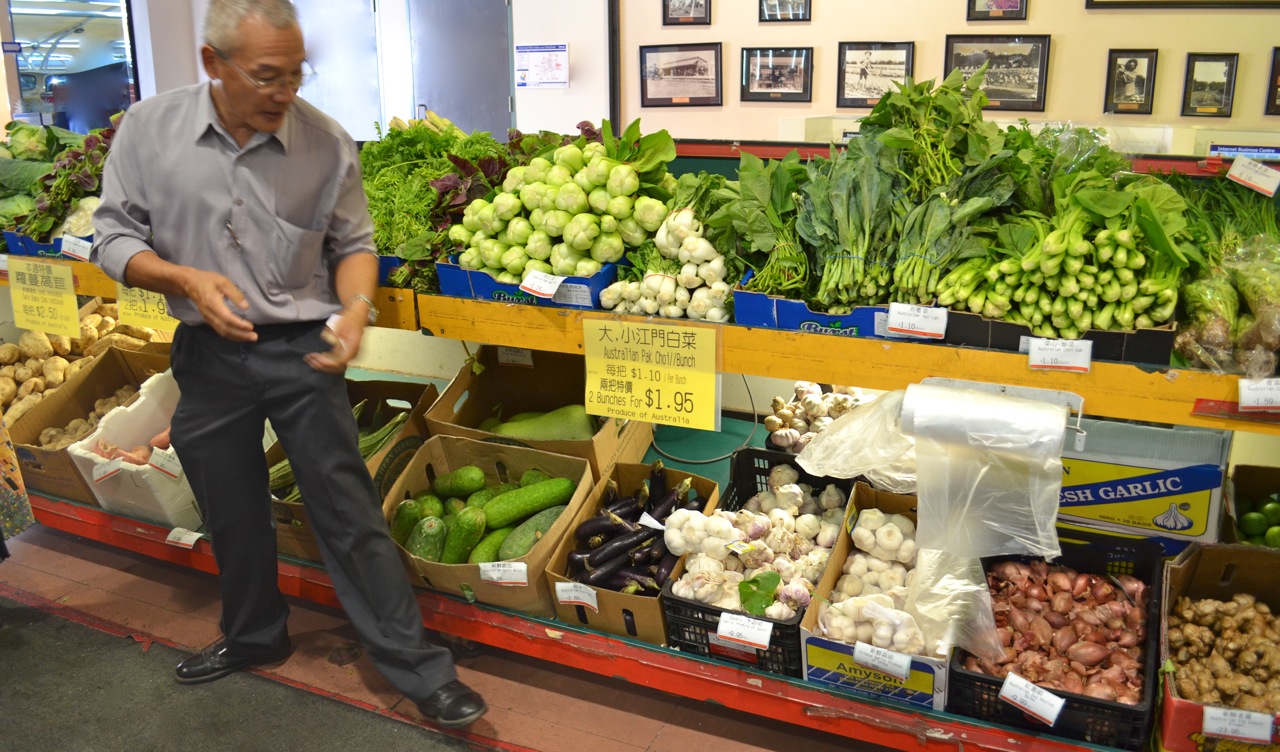 Unlike most Australians who prefer a weekly shop, Asians tend to shop on a daily basis; usually between 10am and 1pm. To avoid the food scraps (or missing out altogether) be sure you shop at Formosa between these times also.
Full of culinary wisdom, Tony continues to share his cooking tips and we learn that when buying garlic we should purchase Australian garlic and never Chinese or Spanish varieties. Apparently many garlic farms still use 2,4D (2,4-Dichlorophenoxyacetic acid, a major ingredient of Agent Orange) and we certainly don't want any of that in our bodies do we?!
Next we discover peeling ginger is a no no, to clean you simply brush it over with a damp cloth. Tony in fact, stores his ginger on the window sill inside a pot of pebbles which he sprays occasionally with water to keep moist "…and remember, old ginger is for cooking and young, fresh ginger is for the teapot."
Asian cuisine is frequently cooked in my home and I often grate my garlic and ginger for stocks/broths but that stops right now! Asians love what's called "mouth interest" and by slicing garlic or ginger as opposed to grating it, offers palate diversity. Tony adds "one spoon might be a little intense because you've bitten into a nice hunk of ginger, but the next mouthful it will be gone and another flavour will present itself."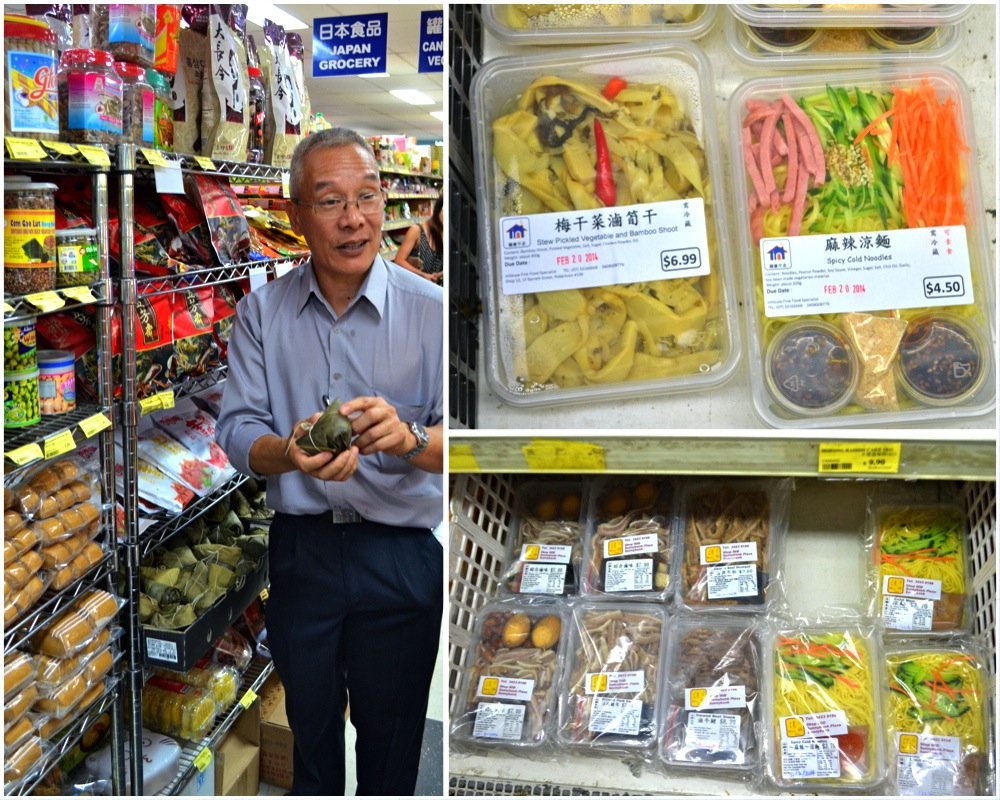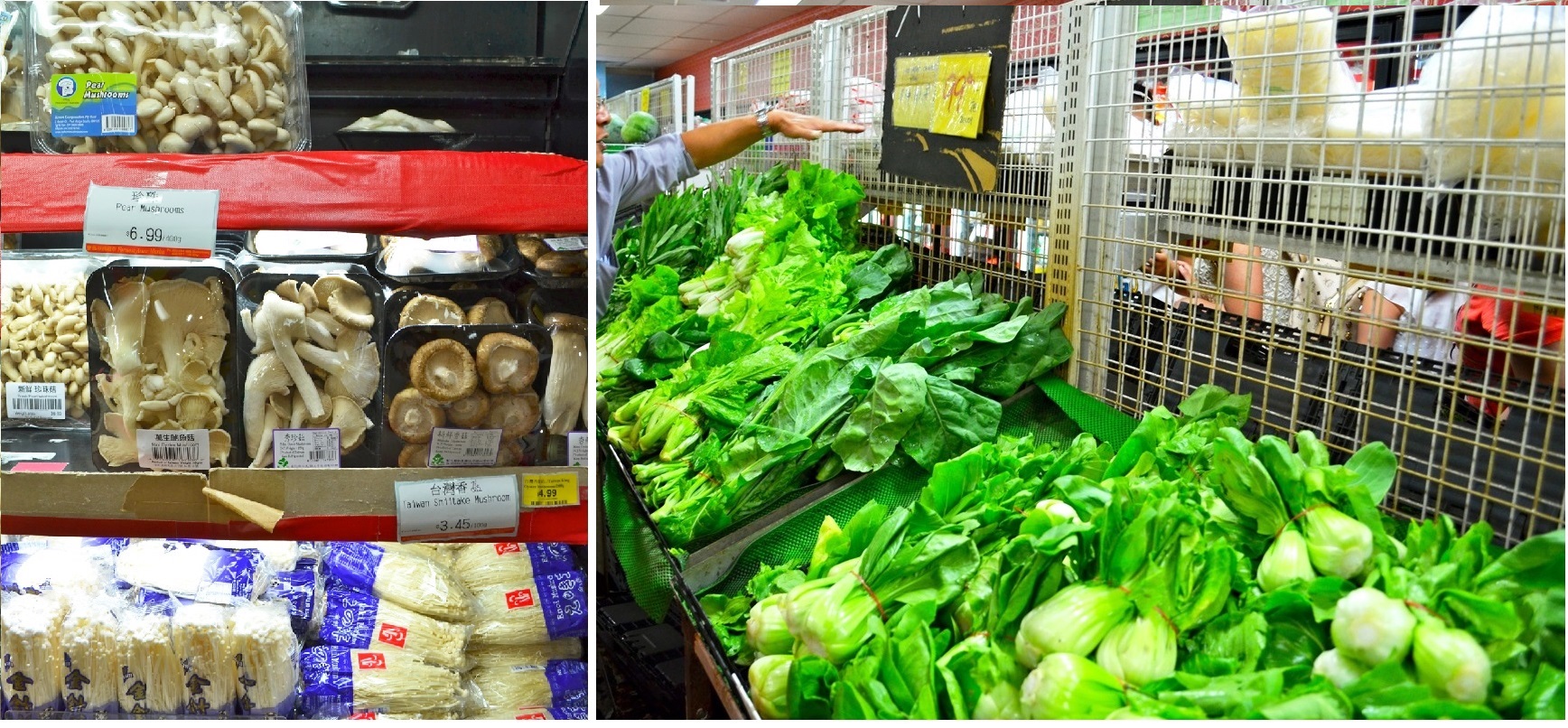 Moving next to the fridge freezer area, Tony points out a myriad of food items and shares with us ways to prepare, cook and serve them. Cuttlefish balls for example can be wrapped in prosciutto and oven baked for a quick and tasty appetizer.
A lot of items in Asian cold room sections are seafood based so look out for the Australian brands when buying as they obey strictly to the Australian health food standards.
Tony is rich of family stories and I can't begin to tell you them all, but I will share with you one of my favourites. When Tony was a young boy, his Grandma would prepare dumplings for the family. However, she would only assemble the dumplings for herself and Tony's parents; Tony and his three brothers had to assemble their own. 8 being the divine number in Asian culture, if Tony or his brothers didn't have exactly 8 pleats in their dumplings, Grandma would get her chopsticks and flick them onto the floor. "She would always inspect before we ate," laughs Tony.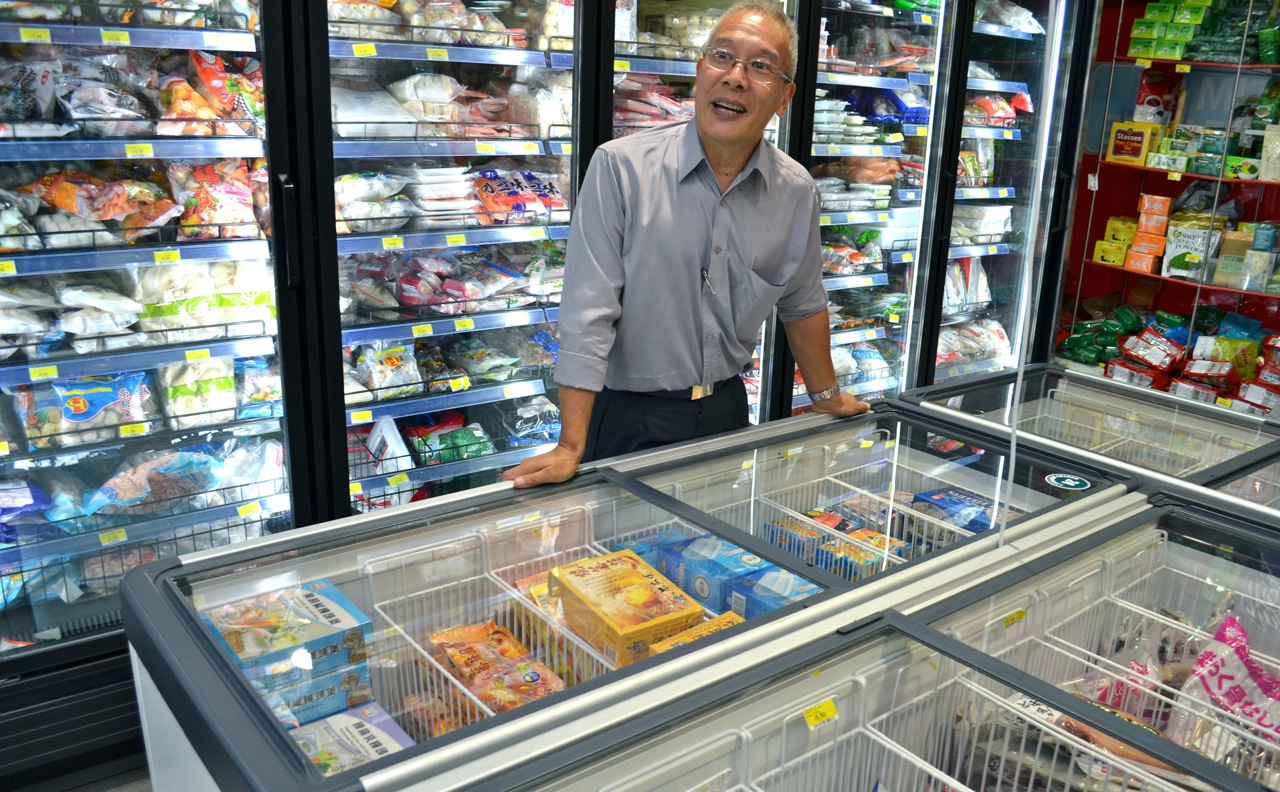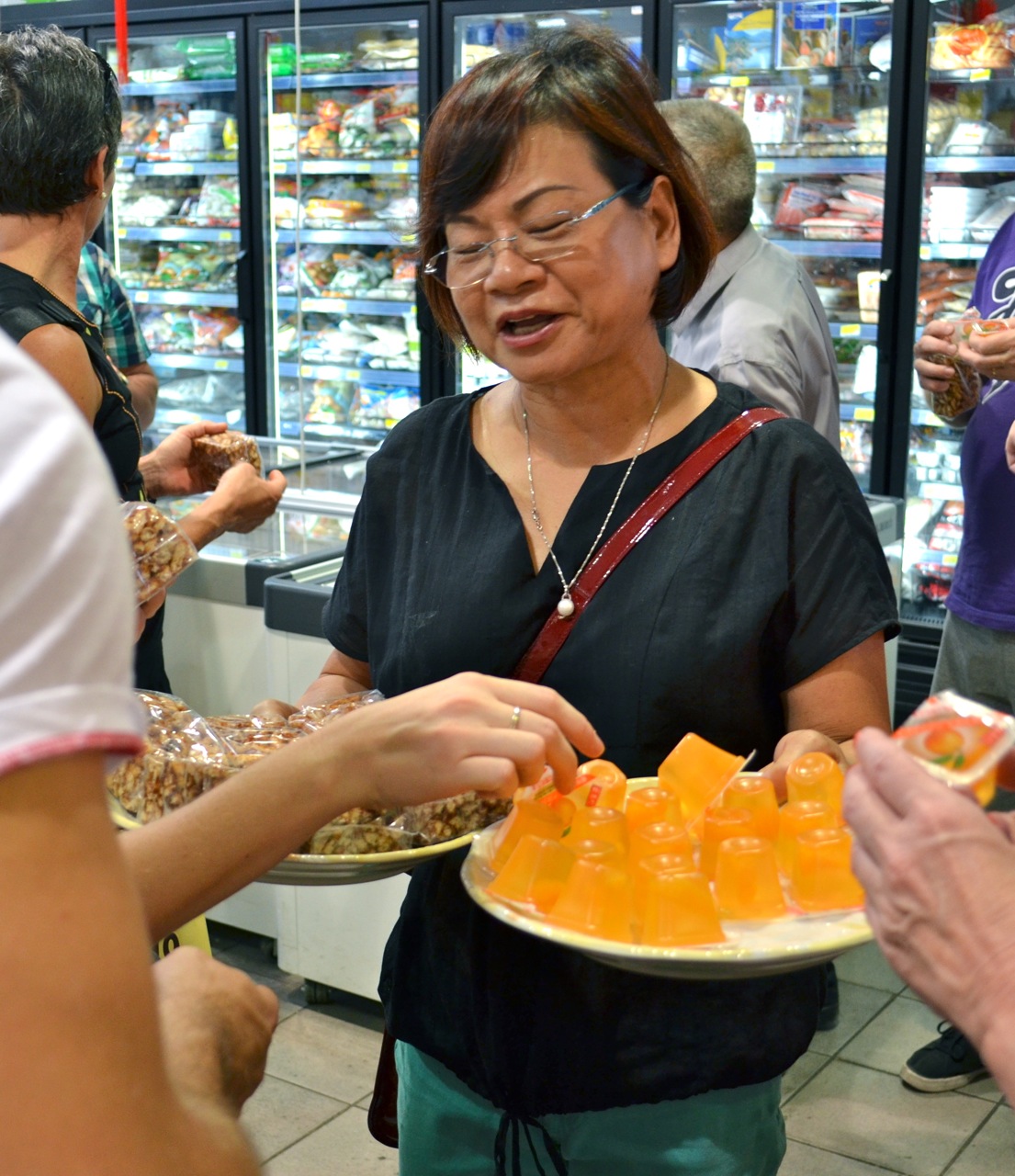 A visit to Sunnybank Plaza 's Asian butcher, Sunrise Butchers proved to be a very popular place; it felt like every 20 seconds a duck was being pulled from the window and a strip of pork belly, smoked chicken or even more duck would be replaced in an instant.  
We got to sample both the chicken and duck and it was by far some of the juiciest meat I've eaten; I'll definitely be going back for more!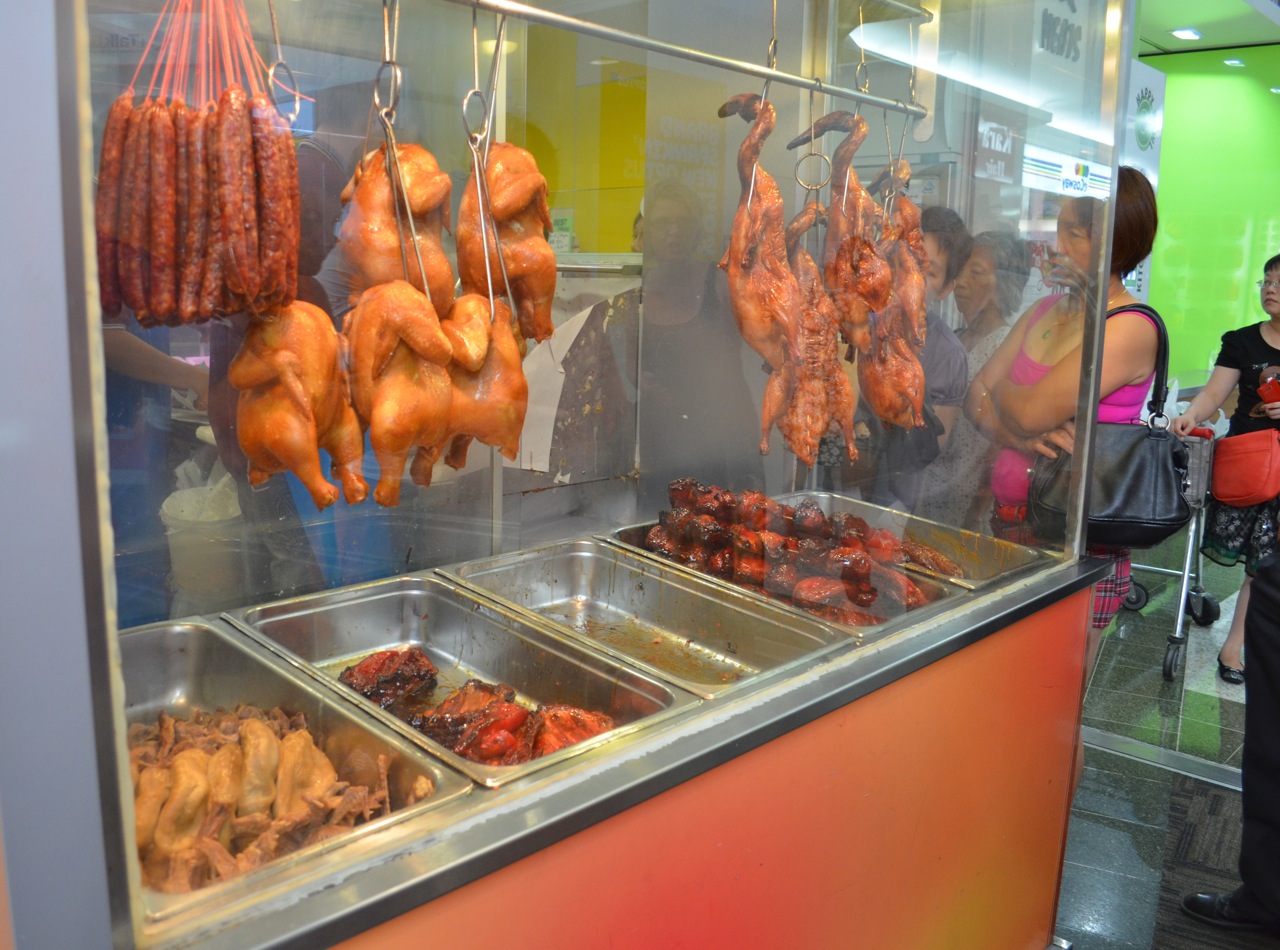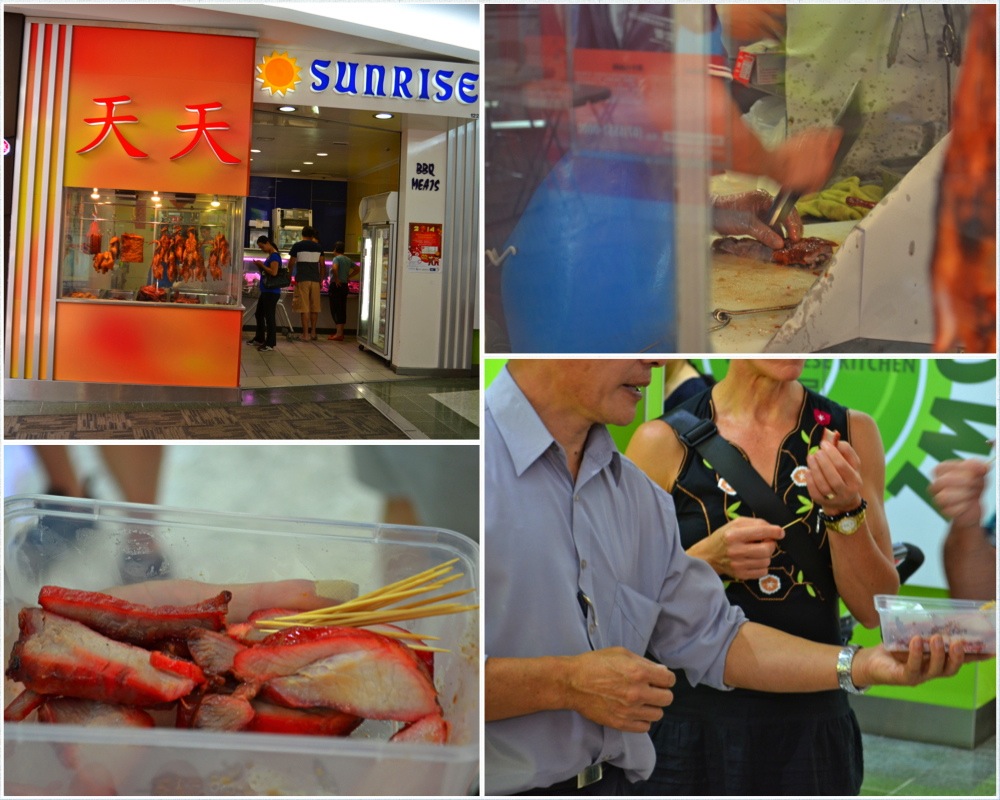 Those on the lunch time tour (as I did), end with a Yum Cha lunch at the famous Landmark restaurant. It's a great way to wrap up the day and the perfect place to get to know each other. Afternoon tours finish off with a progressive dinner visiting several of Sunnybank's vibrant restaurants.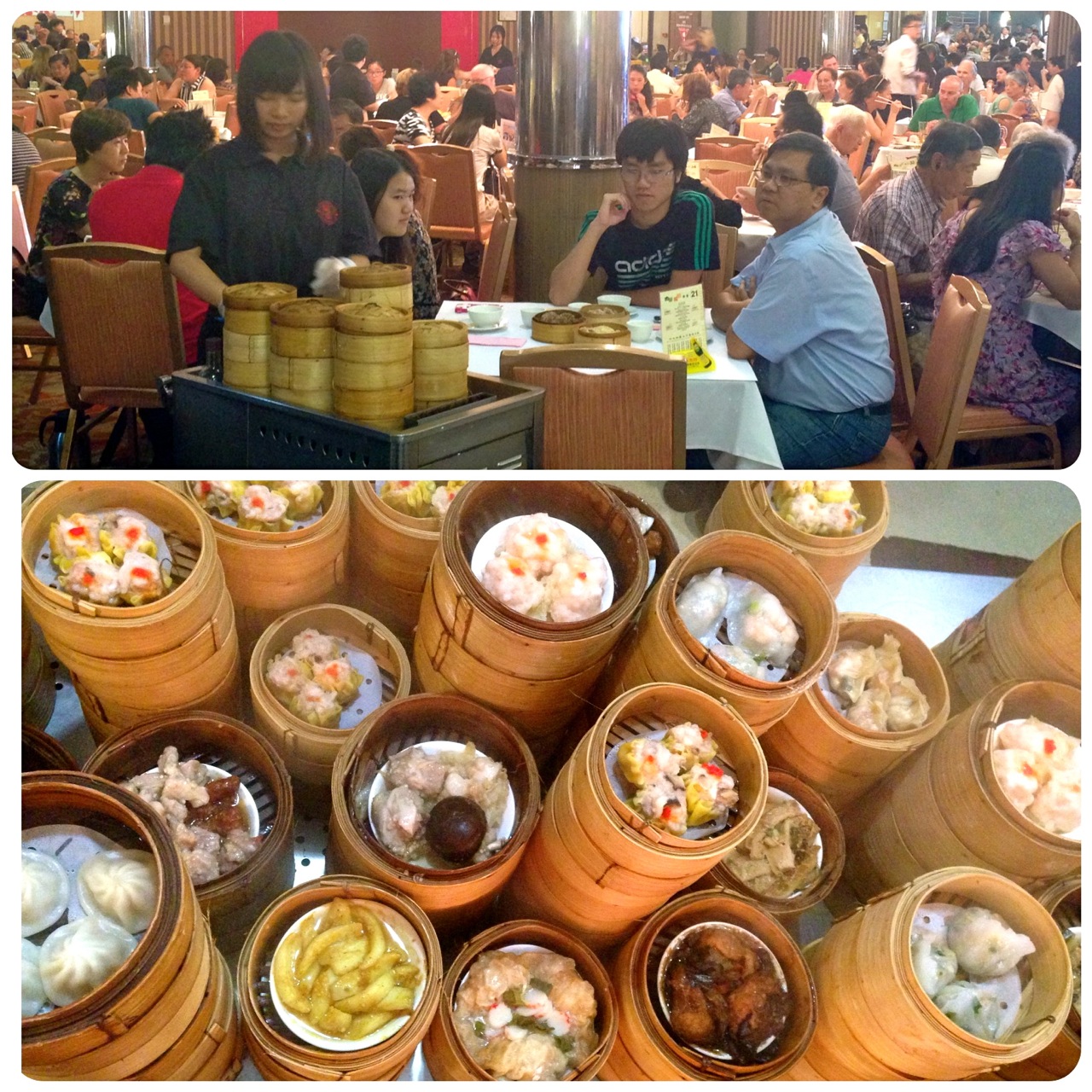 Not wanting to give away too much of the Sunnybank Plaza tour, I have listed a final few tips below.
Dried shrimp to Asians is as anchovies is to Italians, it's a flavour enhancer not the main component
Take your roast pork to the next level by mashing black beans with a dash of soy sauce and smearing it under the skin of pork before roasting
Dark soy for cooking. Light soy for dipping
Sunnybank Plaza 's Food Discovery Tour is an invigoration of the senses and with Tony Ching's wealth of knowledge and Sunnybank Plaza's rich sundry of Asian food and culture, you needn't be afraid to shop at Sunnybank Plaza ever again.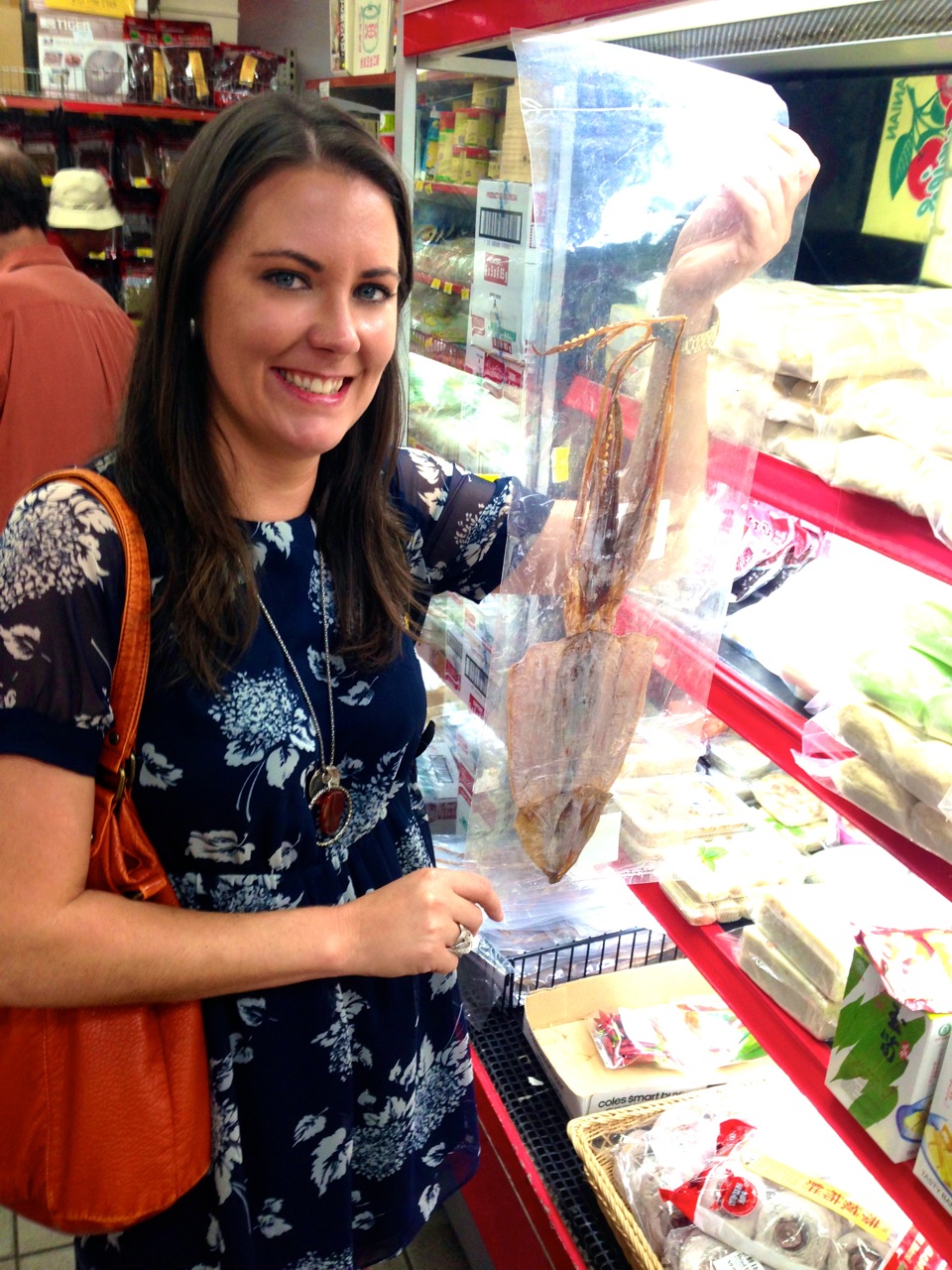 Sunnybank Plaza Food Discovery Tour
Cost: $68 per person
Sunnybank Plaza Tours now booking:
Saturday 15th March 2014 (morning & afternoon tours)
Saturday 12th April 2014 (morning & afternoon tours)
Saturday 17th May 2014 (morning & afternoon tours)
Saturday 21st June 2014 (morning & afternoon tours)
Times:
Morning Tour & Lunch: 10.00am until 1.30pm
Afternoon Tour & Dinner: 3.30pm until 7.00pm
 For more information or to register a place, please call
Sunnybank Plaza Centre Management on 3345 7500.
Miss Foodie attended as a guest of Sunnybank Plaza