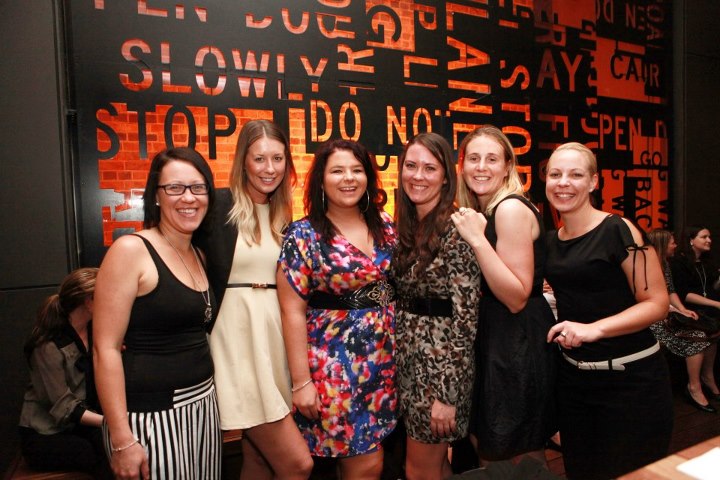 Last Thursday after work, a few girlfriends and I ventured to The Laneway bar in Brisbane for Ladies of The Laneway.
Being the first and signature event for the wine industry, Ladies of The Laneway was a ladies only affair for those who appreciate their fine wine.
We were treated to a beautiful Spring Seeds Wine Co. wine tasting with accompanying canapés. I use the word beautiful because not only did the wine varieties taste beautiful, but their bottles were extremely beautiful too. Louise Hemsley-Smith, the brains and flair behind the Certified Organic Spring Seed Wine Company informed me that their labels were actually prints from 100 year old seedling packets – such a stunning touch.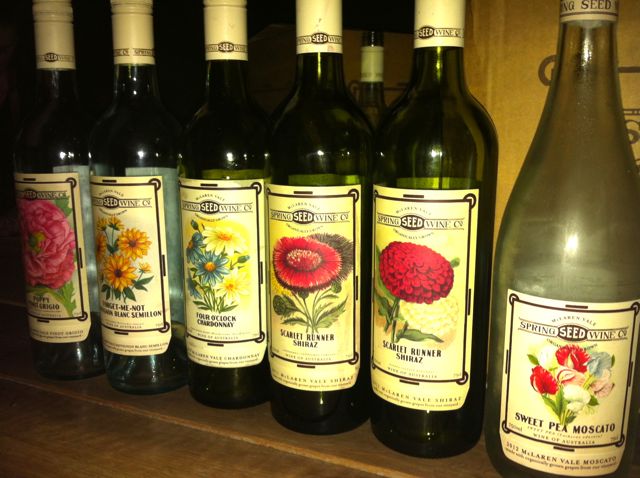 Five wines from the Spring Seed Wines were showcased at Ladies of The Laneway which were accompanied by a delicious selection of canapés. Recently named Gourmet Traveller's Best New Talent 2012, head chef Alejandro Cancino was the whiz behind the canapés, and with Urbane Restaurant's Sommelier, Sarah Ramwell at the scene our wines were matched perfectly with our tasty treats. These were….
2011 Forget-Me-Not Sauvignon Blanc/ Semillon
 Kingfish w shallot and lemon puree
A beautiful combination of crisp white wine and fresh seafood flavours. This was one of my favourites and I choose to include it in the mixed half dozen that I purchased.

2012 Poppy Pinot Grigio (official launch)
 Mushroom and onion tart.
This was such a lovely tart and the flavour of the mushroom was so divine and I just adored the pastry! You can so taste homemade pastry when you get it. The Pinot Grigio was a hit at our table but personally I enjoyed the previous drop.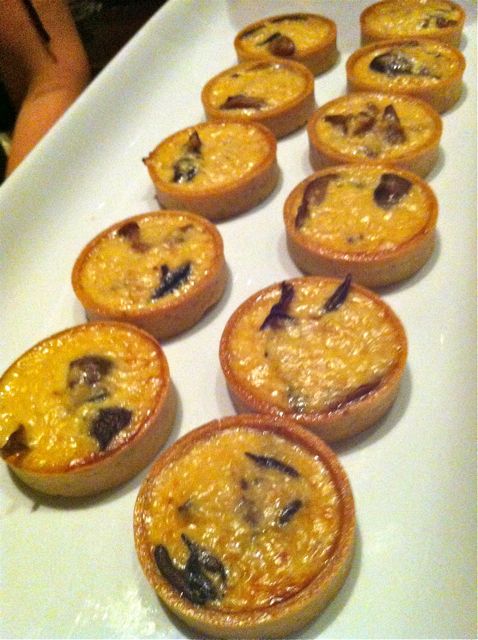 2011 Four O'Clock Chardonnay
Duck with aniseed pastry mango puree and sorrel.
This was a standout wine for me as I'm not normally a Chardonnay fan but I very much enjoyed this unoaked variety; another inclusion in my mixed half dozen.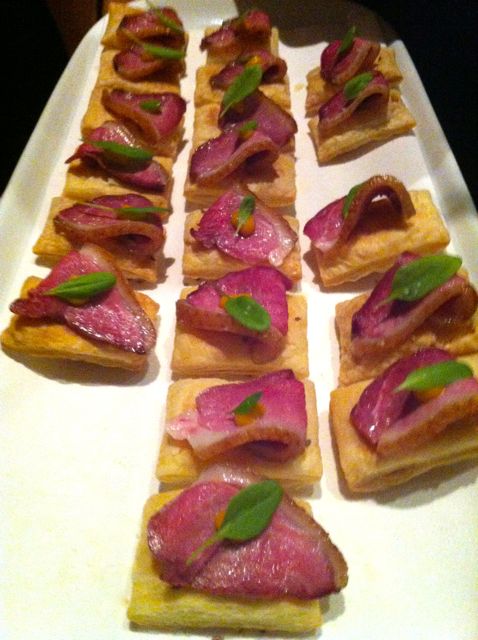 2011 Spring Seed Scarlet Runner Shiraz
 Chicken liver pate with caper berry and mustard leaf.
The Shiraz was peppery as one should be but it was the silky way it coated my palate that really appealed to me. It was also matched wonderfully with our pate and the final inclusion in my half dozen.
We finished off the night with a custom-created Moscato cocktail which I thought was stunning. I don't recall exactly what was in the mix but there were certainly a lot of happy palate's inside The Laneway bar.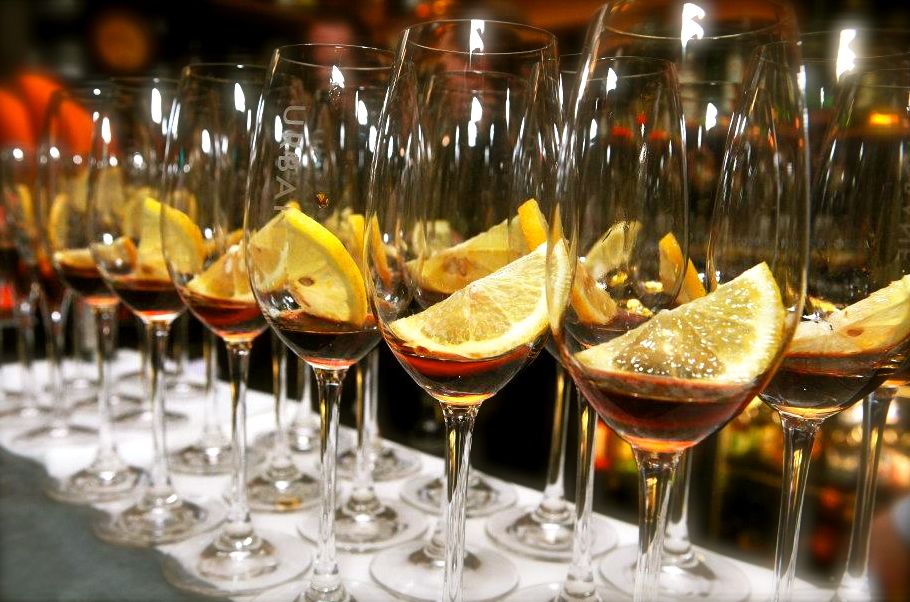 The night's event came to an end, and keen to enjoy more of Spring Seed Wines, my friends and I agreed on a bottle of Spring Seeds Four O'Clock Chardonnay and decided some share plates off The Laneway bar menu would go down well too.
For $55 you can get 2 substantials and 4 accompaniments. We chose:
Sourdough bruschetta served with a tomato salsa – beautiful tasting
Bbq'd sweetcorn with a spiced popcorn dryrub – hands down best corn ever!!!!!!
Thick-cut chips served with aioli
Calamari dusted in a smoked paprika spice-mix. Served with preserved lemon aioli.
Southern-style fried chicken, seasoned with 27 herbs and spices. Served with a chipotle sauce – yummo
Mushroom and onion Tart – loved them so much in the tasting that we had to order more of these!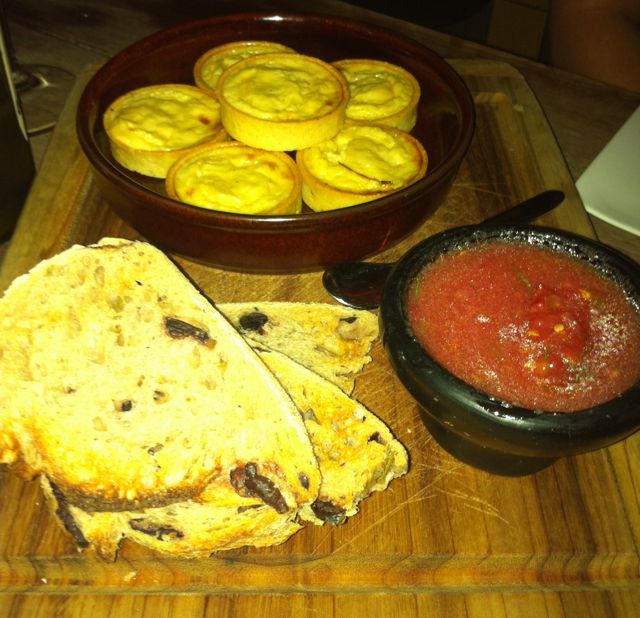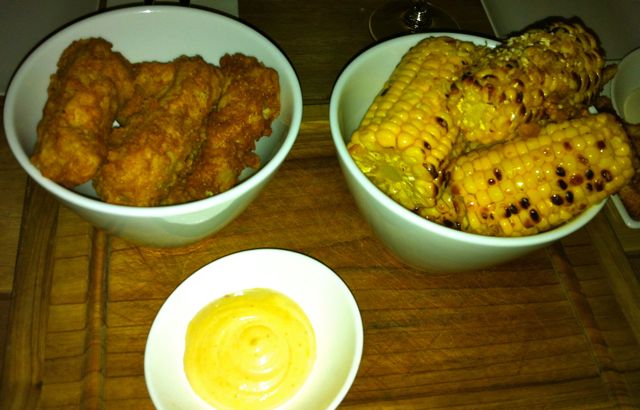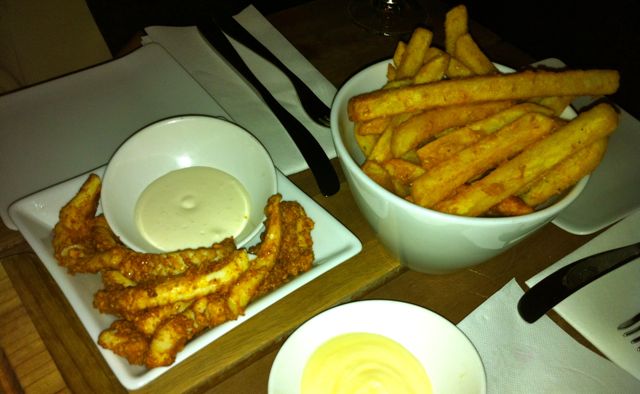 Not having visited The Laneway bar before I fell in love instantaneously. The striking back wall was a stand out for me and is the perfect backdrop for happy snaps. They also have a projector on two of their walls, which on this occasion was showcasing reruns of the Japanese 1979 hit television series 'Monkey Magic'. The Laneway bar would be absolutely perfect for a birthday or any celebratory affair as the space is so funky, ambient and special.
I believe there will be more events of this kind in the future held at The Laneway and you can count on me being there again. I'll be sure to let you know of the next one.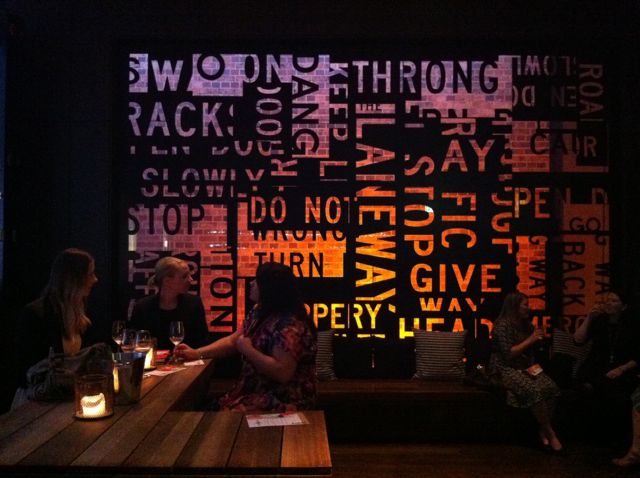 *Apologies for the quality of the food photos, they were only taken off my iphone*